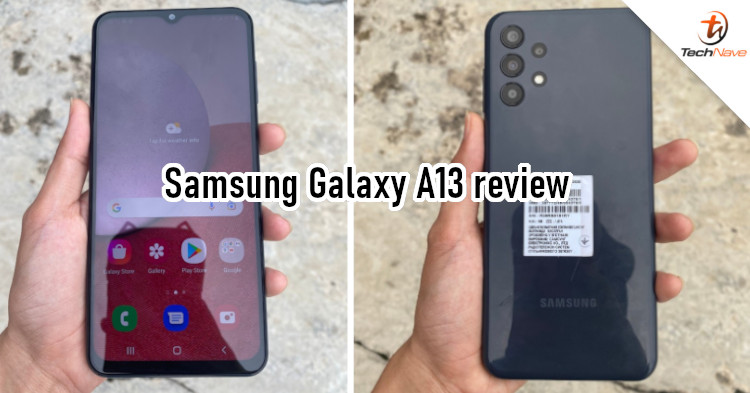 In March, Samsung launched the Samsung Galaxy A13 smartphone in Malaysia. It's a simple phone that offers entry-level specs and can only be connected to 4G LTE networks.
The Samsung Galaxy A13 is sold in Malaysia at a price of RM799, which might seem a lot for an entry-level model. Is the pricing worth what's being offered? Check out our review to find out!
Design – Typical design for an entry-level phone
The Samsung Galaxy A13 features the same design as the Samsung Galaxy A23. It looks normal for an entry-level phone, with a plastic back that leaves plenty of fingerprints. Of course, that's expected for a phone in this category, but it's something to keep in mind.
There are four cameras on the back of the Galaxy A13. The good news? It has a thinner camera bump than the Galaxy A23, so you don't really have to use the plastic cover. There's also an LED flash under the macro sensor. In terms of colours, the Galaxy A13 comes in Awesome White, Awesome Blue, Awesome Peach, and the Awesome Black we reviewed.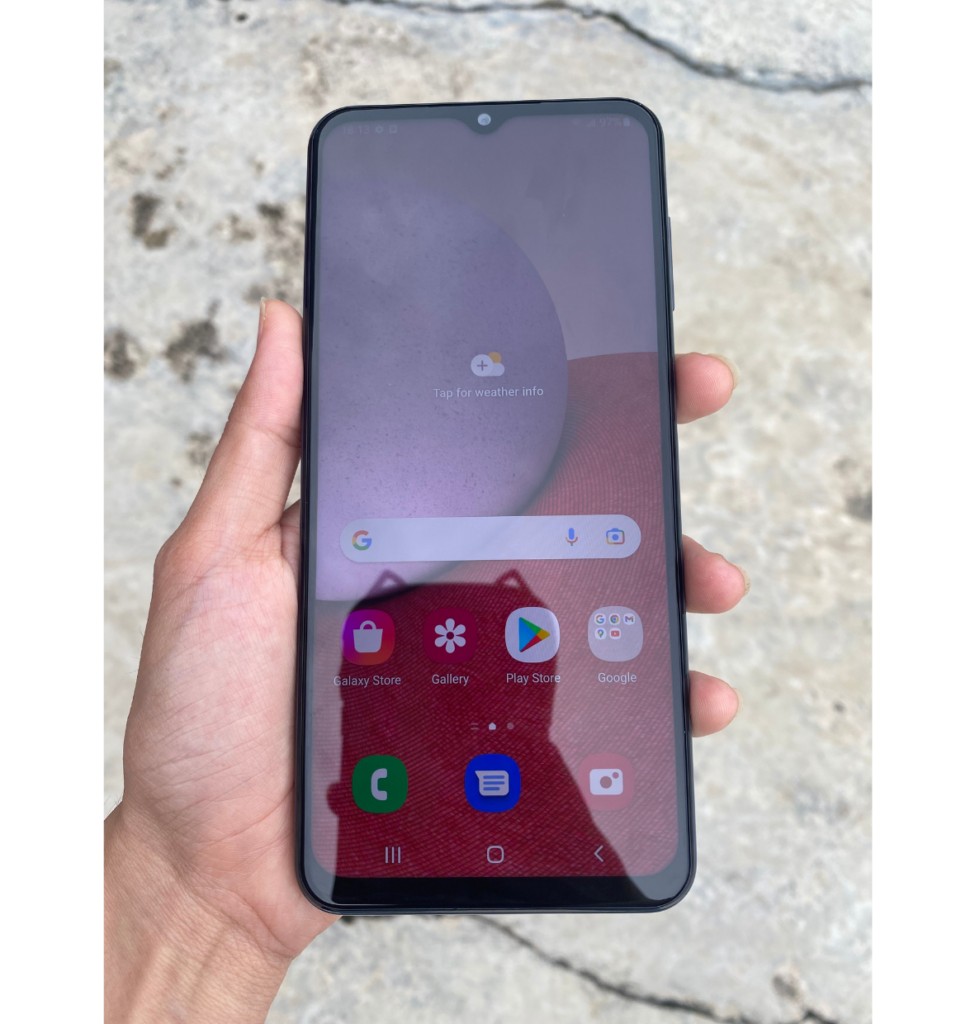 Front - Good screen-to-body ratio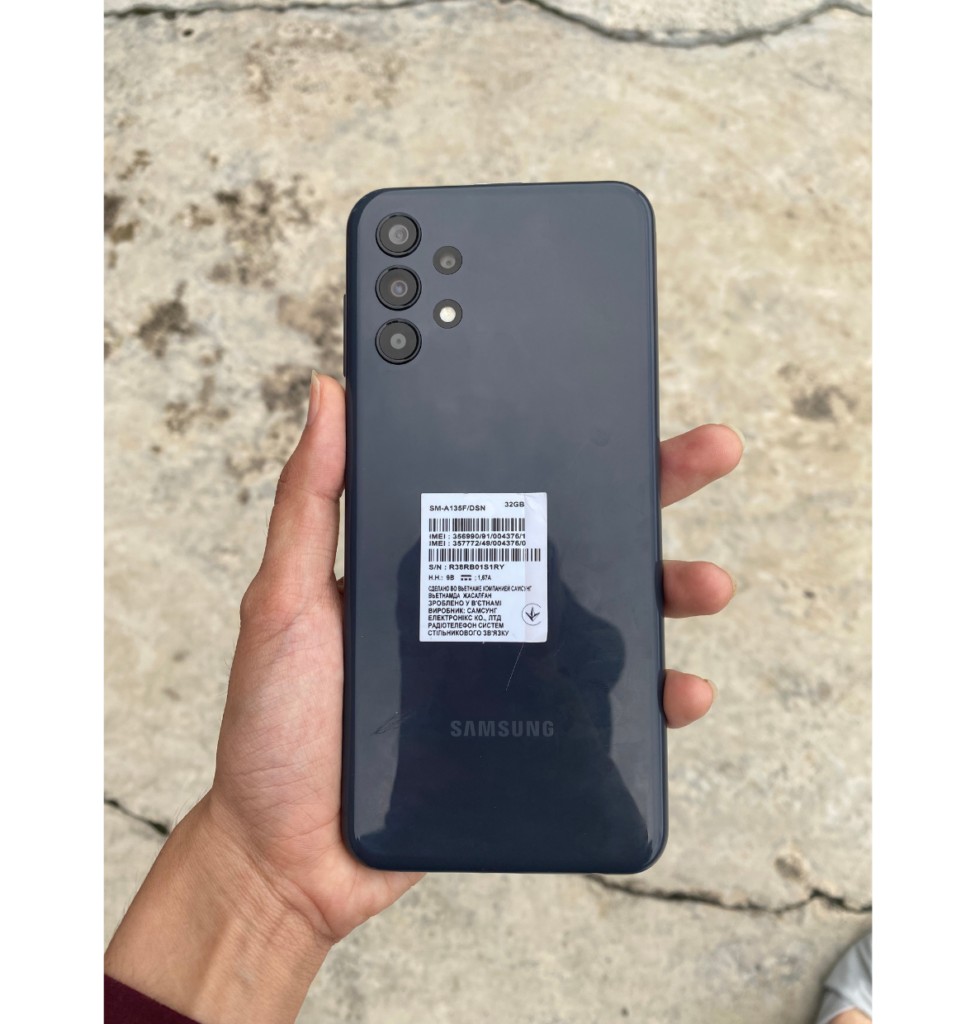 Back - Just the rear cameras here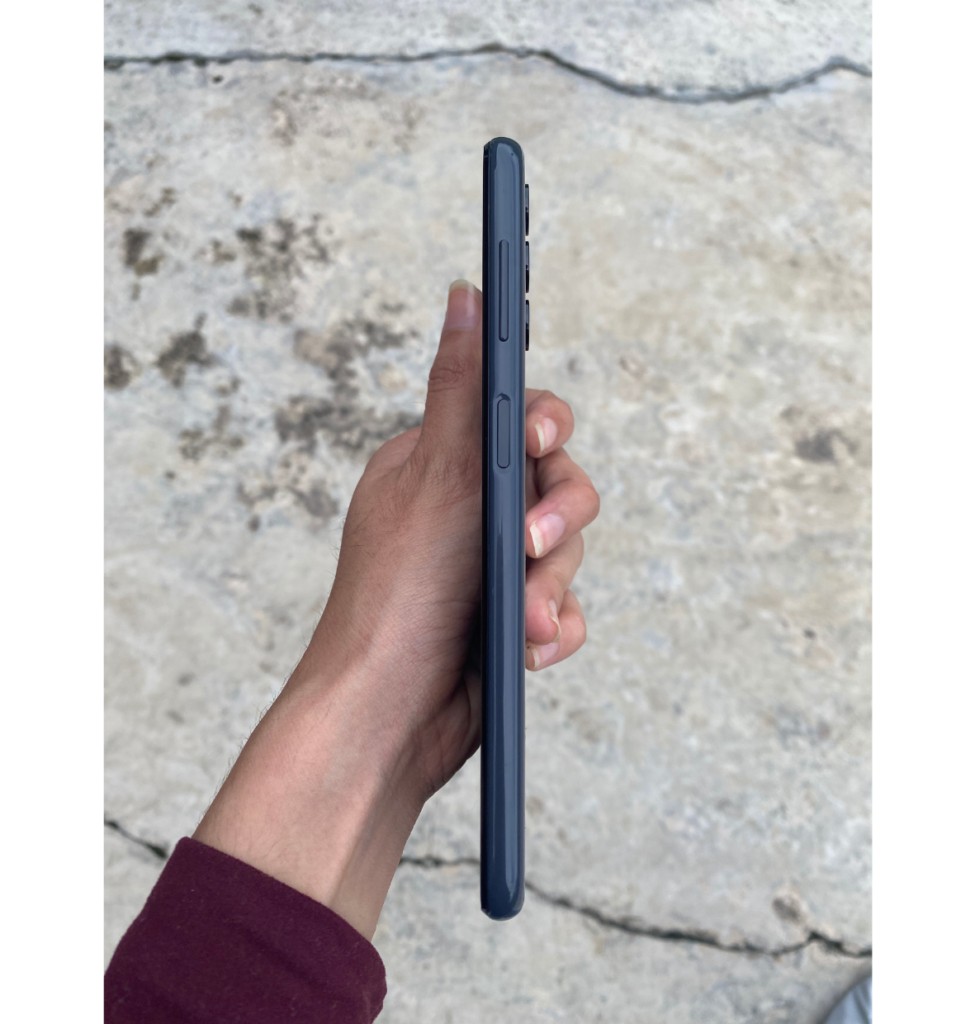 Right side - Volume controls and power button (with embedded fingerprint scanner)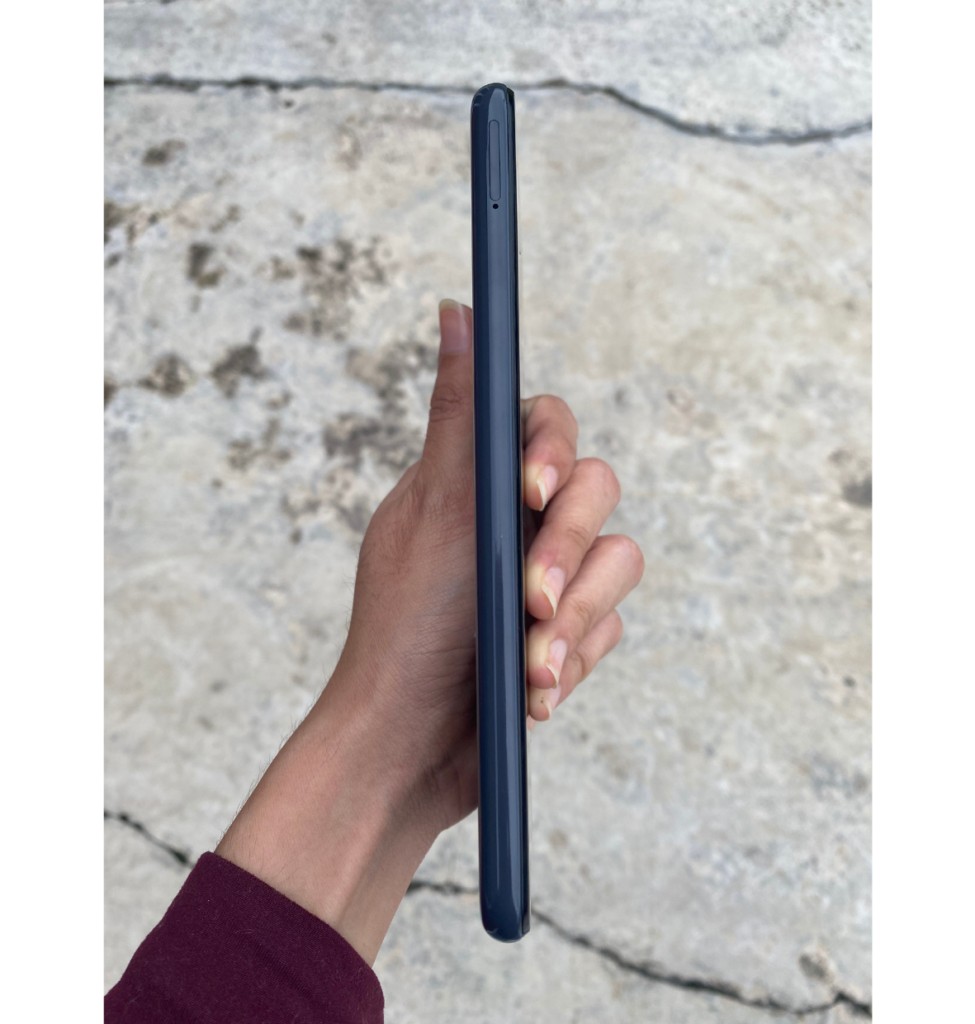 Left side - SIM tray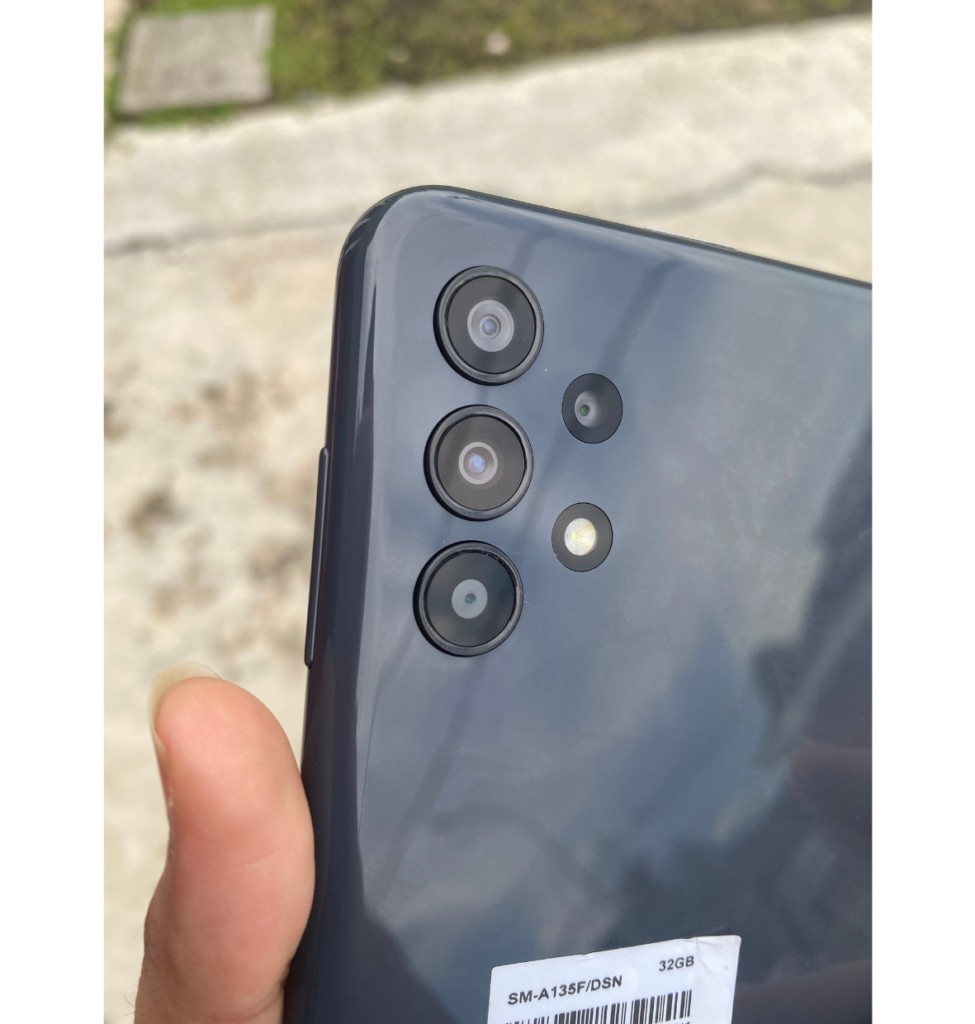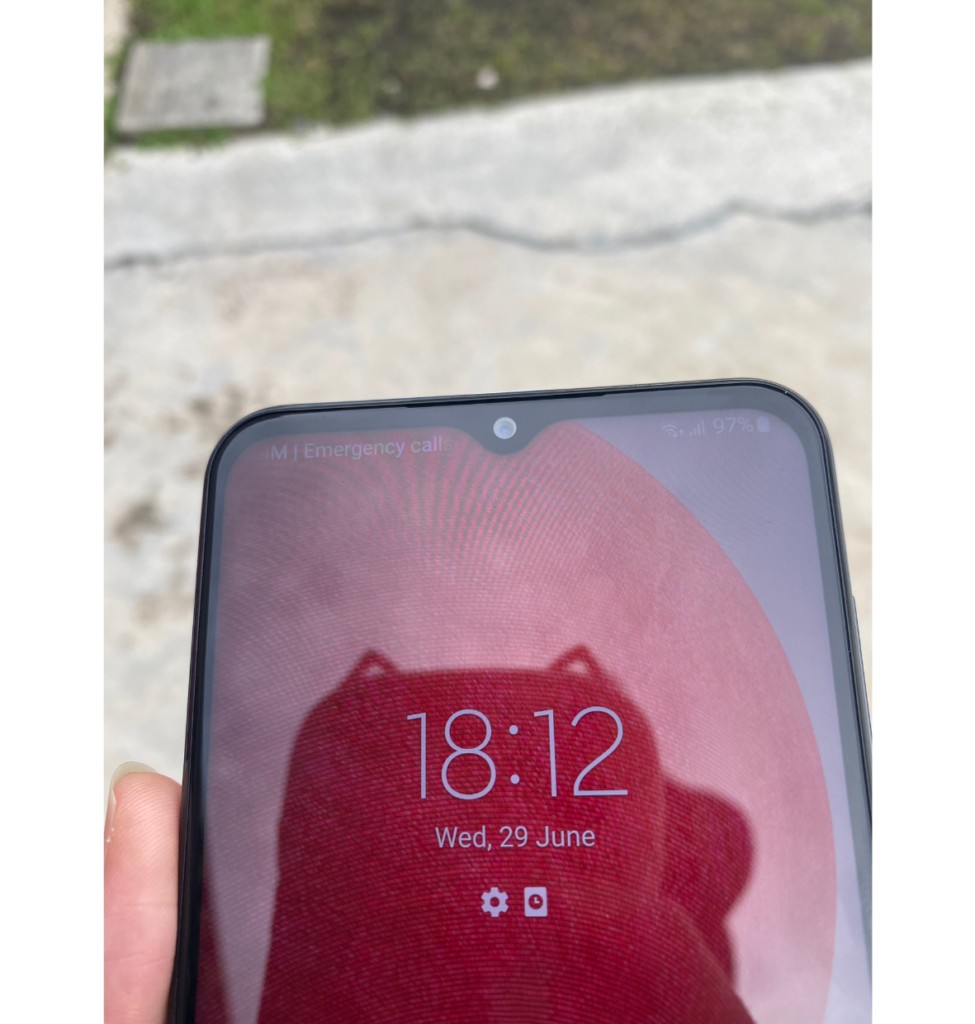 The 8MP front camera is located at the teardrop notch
The sides have a curved plastic frame housing the audio control buttons and the power button, which also functions as a fingerprint scanner. On the left is a SIM card tray and microSD memory card slot. The bottom has one speaker, a USB-C port and a 3.5mm audio jack.
In front is a 6.6-inch screen with relatively thin bezels on the left and right, while the top and bottom have thick bezels. A selfie camera is in the punch hole at the top centre of the screen.
Tech specs and features – Incredible display
With its standard design, this phone can meet most of your daily tasks. Here are the full specifications for this phone:
6.6-inch PLS TFT screen (1080 x 2408 pixels), 90Hz refresh rate, 83.2% screen-to-body ratio
Exynos 850 chipset
6GB RAM and 128GB internal storage with a microSD memory card slot
50MP main camera + 5MP ultra-wide + 2MP depth + 2MP macro
8MP selfie camera
5000mAh battery
15W fast charging
One UI 4.1 operating system based on Android 12
Power and audio volume buttons on the right side
Dual stereo speakers, URB-C post and 3.5mm audio jack
Colour options: Awesome White, Awesome Blue, Awesome Peach and Awesome Black
Although this phone uses a PLS TFT screen, it still produces bright colours. Of course, the quality isn't on par with the Super AMOLED screen on the Samsung Galaxy M22. Despite that, it provides a decent viewing experience when watching videos and playing games.
On top of that, it features a 90Hz refresh rate, so scrolling through social media feels smooth. We're also quite satisfied with its gaming experience in games like PUBG Mobile. Overall, it's a bright display that's relatively smooth for various use cases.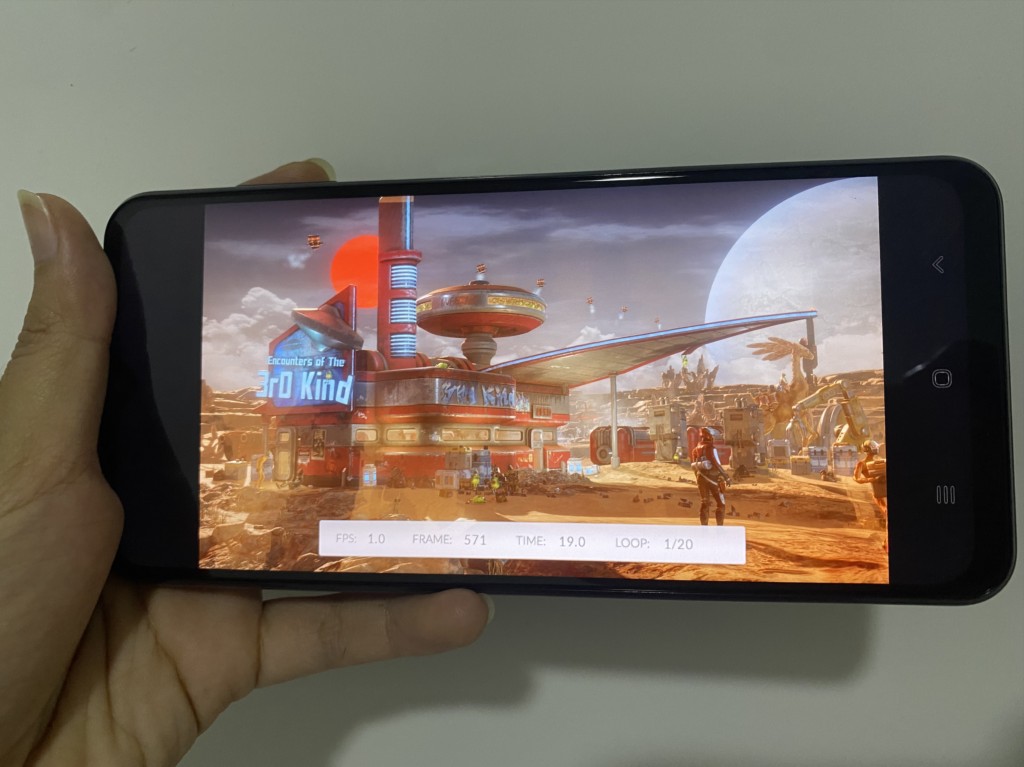 The displays colour range is pretty good
As for the chipset, the Exynos 850 provides fast performance for daily tasks. For us, they would be apps like Google Drive, WhatsApp, YouTube, Facebook, and more.
Next, let's discuss the cameras. The Galaxy A13's main camera is a 50MP shooter, accompanied by a 5MP ultra-wide camera, a 2MP depth sensor, and a 2MP macro sensor. Even though it is an entry-level phone, it can capture clear photos, especially with the macro feature. For an entry-level device, the 50MP camera delivered decent colour and detail in the pictures we took.
For battery, the 5000mAh battery is relatively large for an entry-level phone. The phone also supports 15W fast charging, which is slow for a phone in 2022. To be honest, you'll probably drain the battery faster than you can charge it if you're playing mobile games. Not that you should game on this phone, by the way, but more on that later.
Like many entry-level phones, the Galaxy A13 has 6GB of RAM and 128GB of internal storage. If that's not enough storage for you, there's a microSD memory card slot for additional storage.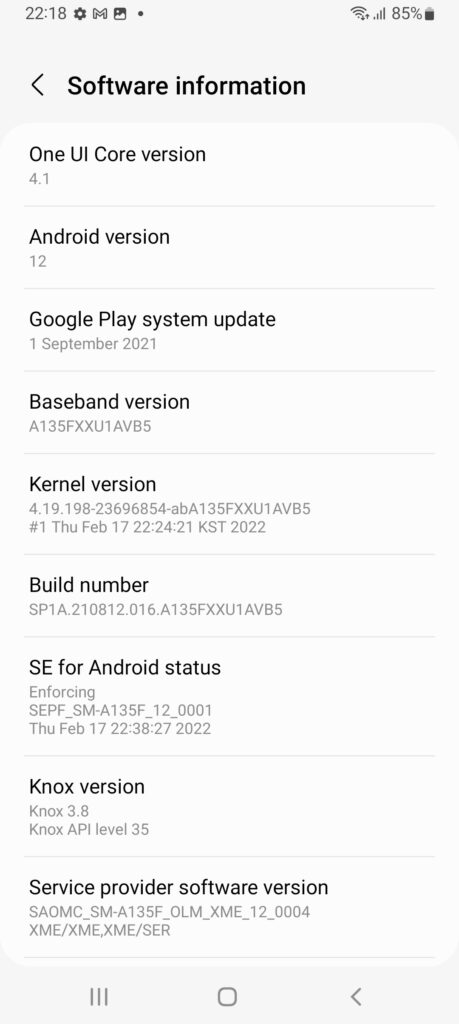 Operates on OneUI 4.1
As for the interface (UI), the One UI 4.1 (based on Android 12) is very user-friendly. During our 2 weeks with the phone, we didn't experience any problems using it. Well, except that it's a bit slow when opening some apps.
Performance – Runs smoothly for everyday tasks
Before we talk about the phone's performance, below are some benchmark results from Geekbench and 3DMark.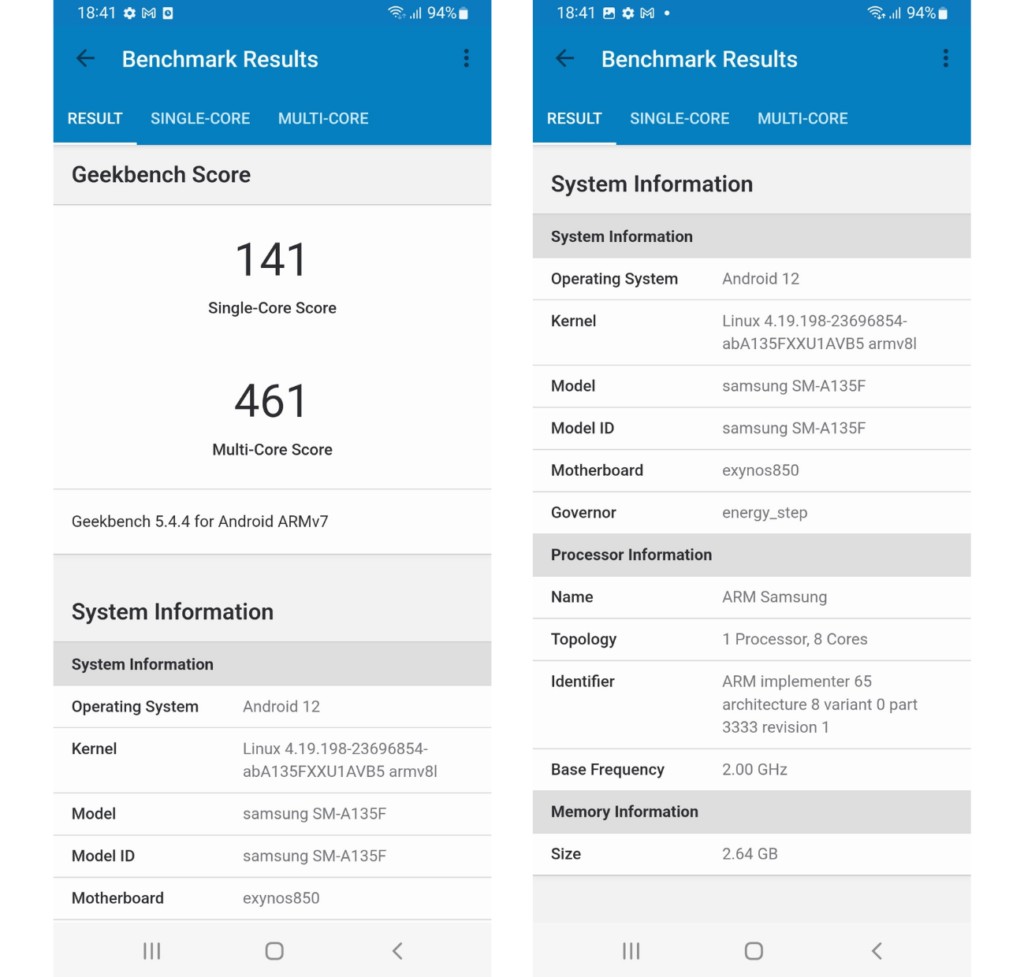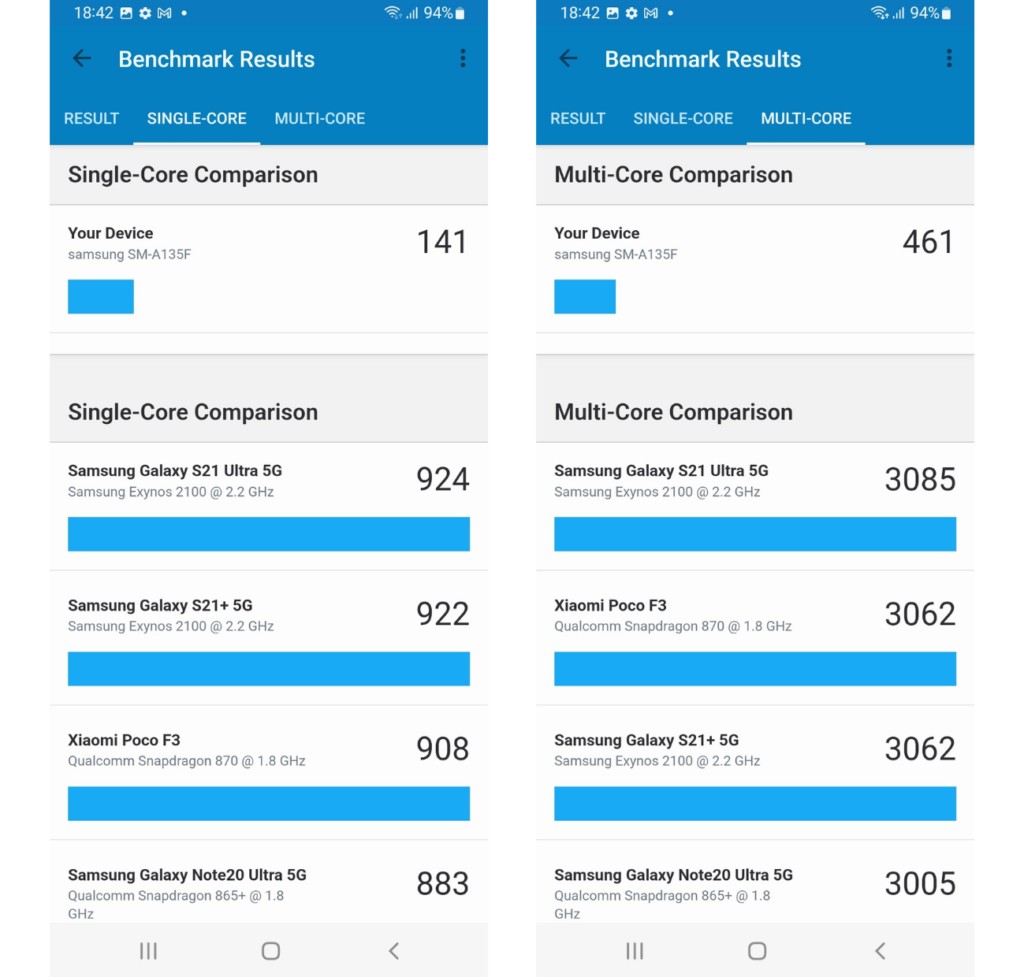 The Geekbench scores are about average for an entry-level phone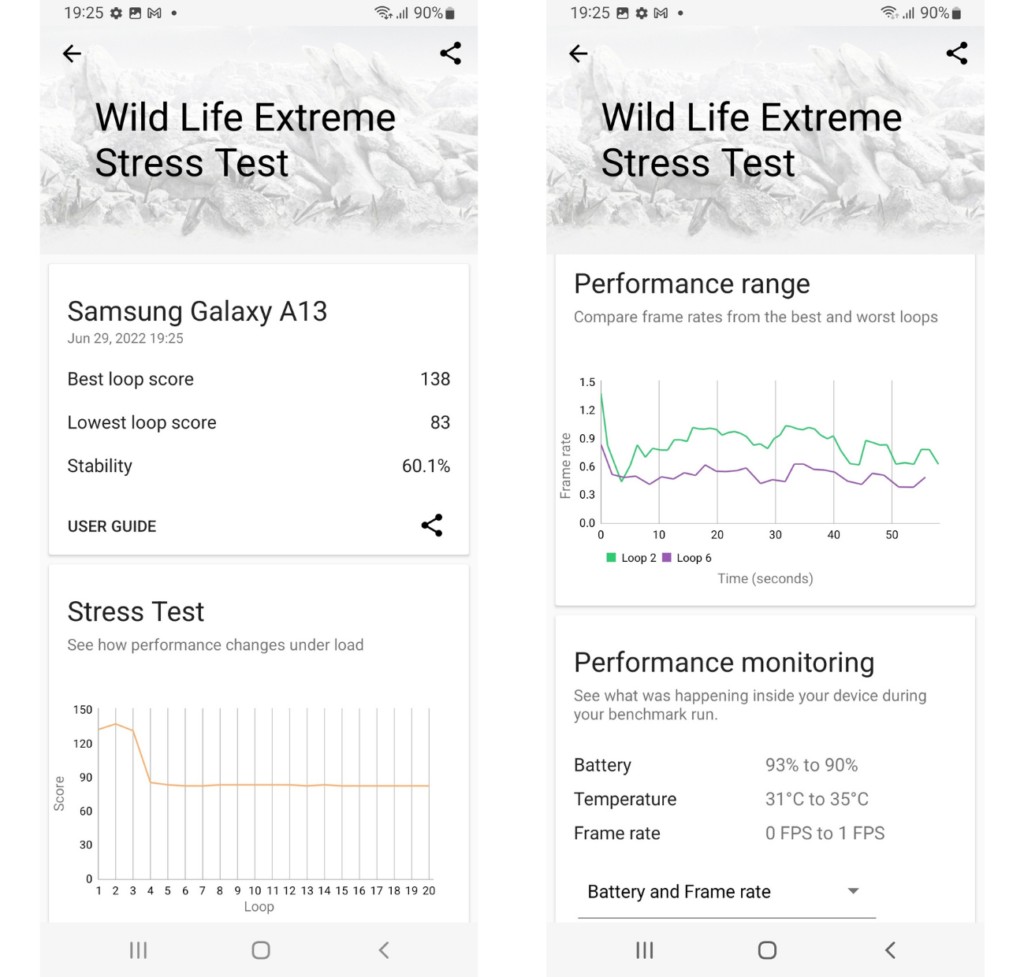 Definitely not intended for gaming
As you can see, the Exynos 850 is an okay chipset. It's fast enough for general usage, but don't expect to perform heavy tasks like gaming. As mentioned above, it can perform daily tasks well and run smoothly. But if you plan to game, you can only set games like PUBG Mobile, COD Mobile and Asphalt 9 on medium graphics.
In terms of audio, the stereo speakers in this phone produce moderate sound quality and are not too loud. There's also a 3.5mm audio jack, so that's a bonus if you're still using wired headphones or earphones.
Its 5000mAh battery capacity can last for more than a day with standard usage. But if you watch plenty of videos or keep the screen on constantly, the phone would last around eight hours on a full battery. Of course, you can activate Power Saving Mode to extend the battery life by more than two days. As for the charging, it takes 2 hours and 30 minutes to charge the battery from 0 to 100%.
Like all phones these days, the Galaxy A13 provides the standard set of security measures. You can lock your phone with a pattern, PIN, password, face, and fingerprint. The fingerprint scanner is also embedded in the power button, which is convenient if that's your preferred unlocking method.
As an entry-level phone, this phone provides basic and extra shooting modes such as Portrait, Pro, Panorama, Food and Macro. You can check the photos we took below and see if it performs to your liking.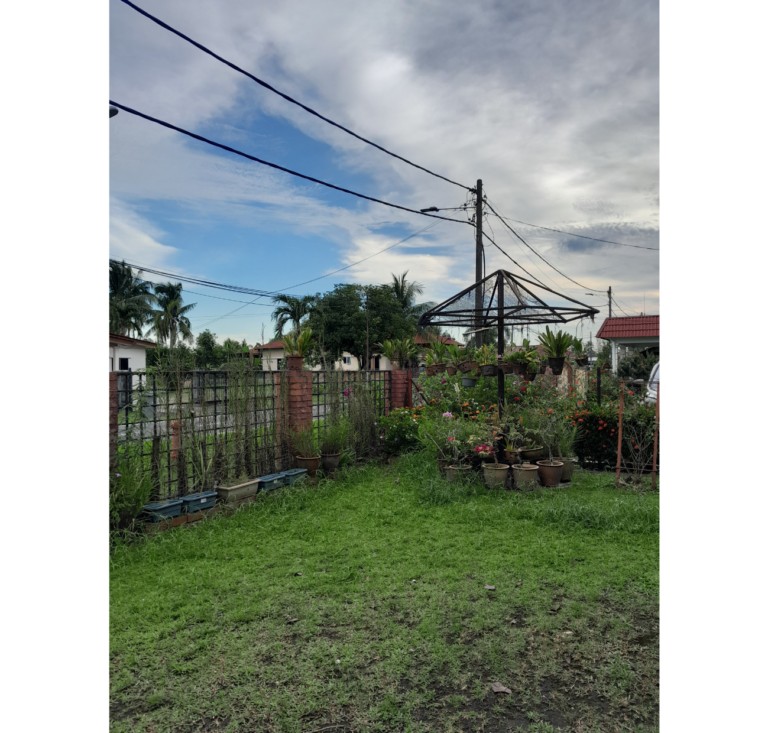 Main camera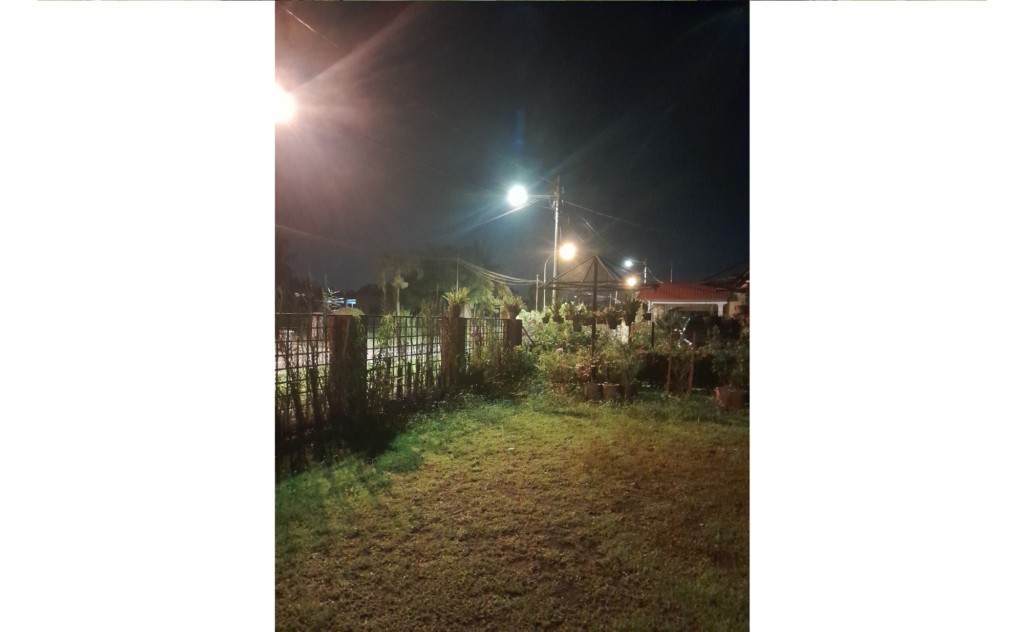 Night shot, some visible blur can be seen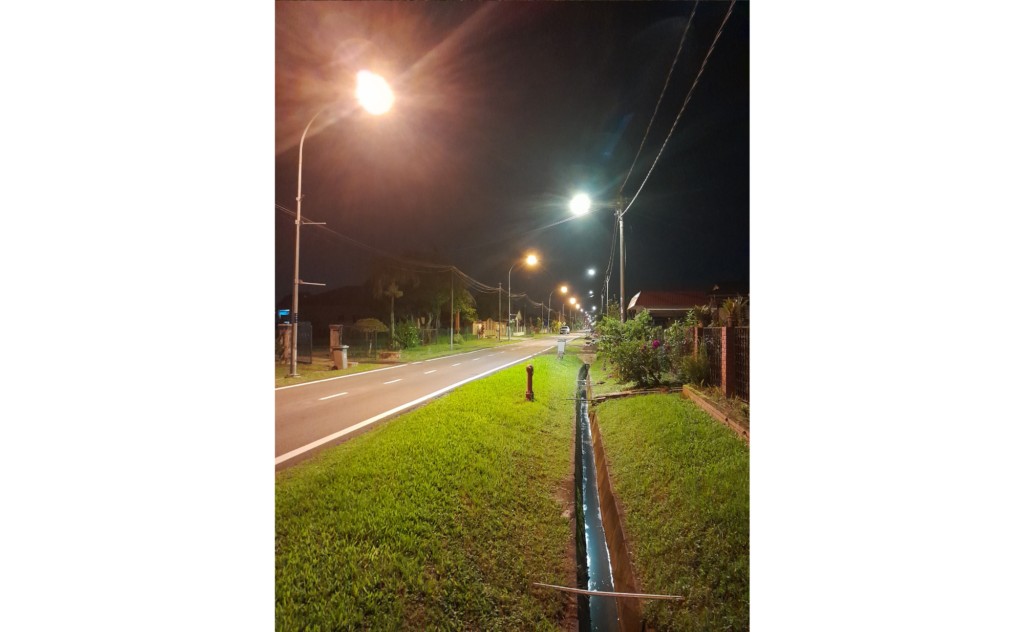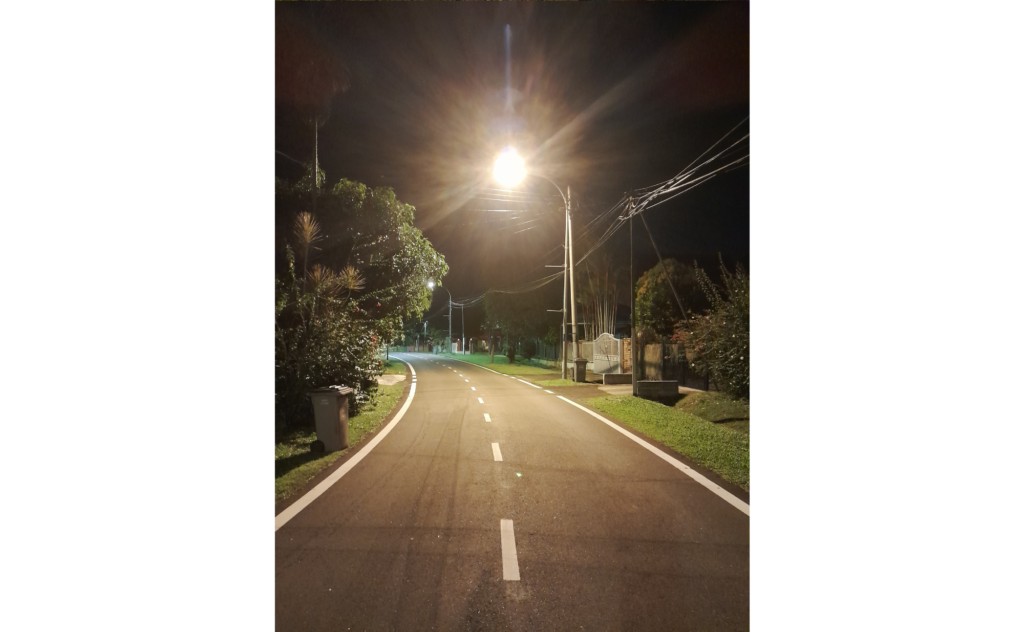 The camera doesn't seem good at handling light emitting sources at night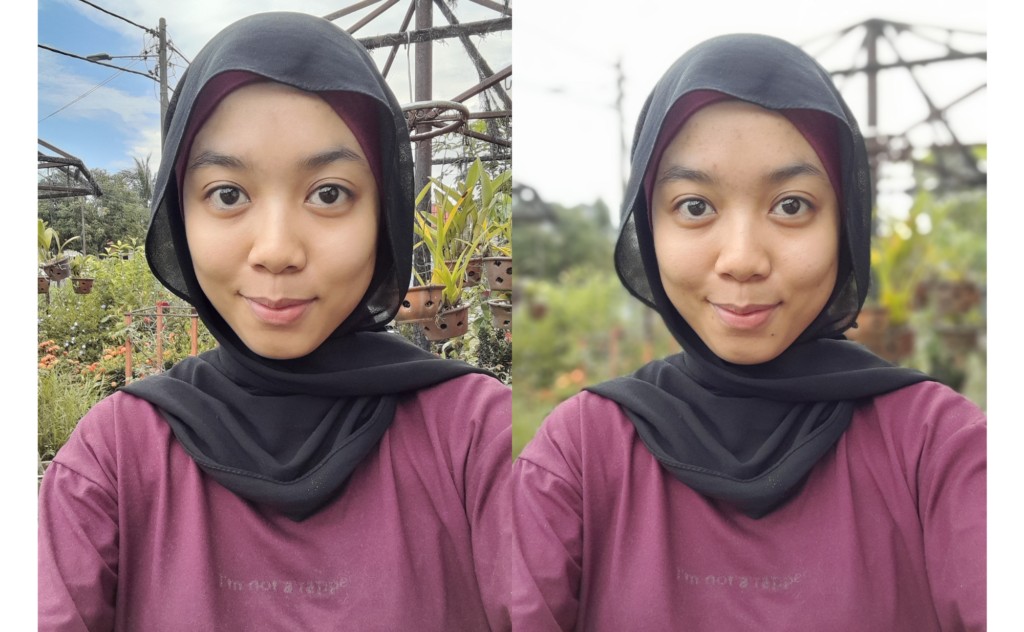 Selfie - Normal mode (left) vs Portrait mode (right)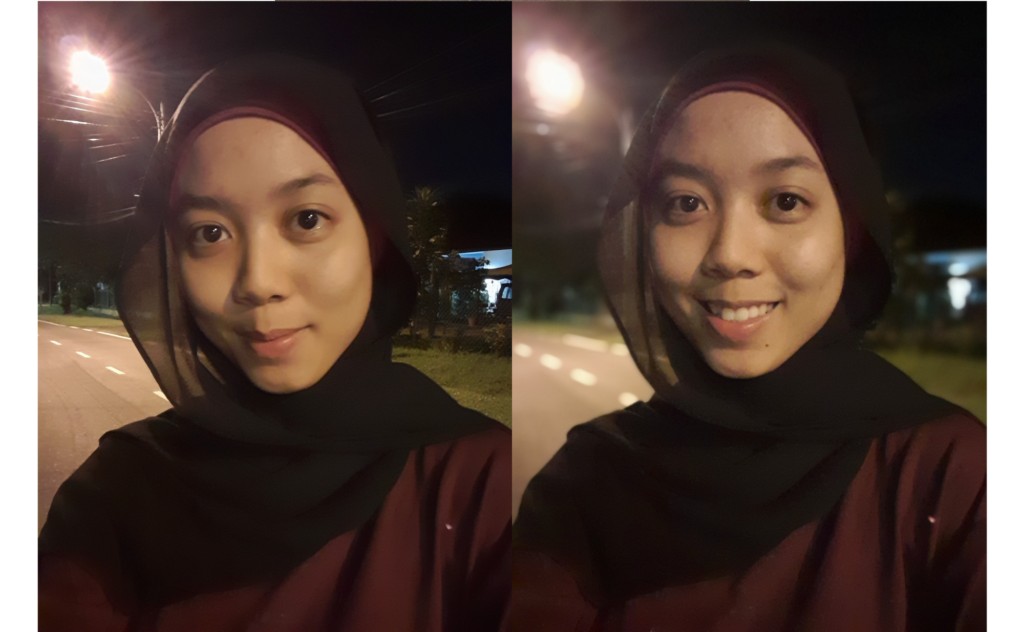 Selfie in low-light - Normal mode (left) vs Portrait mode (right)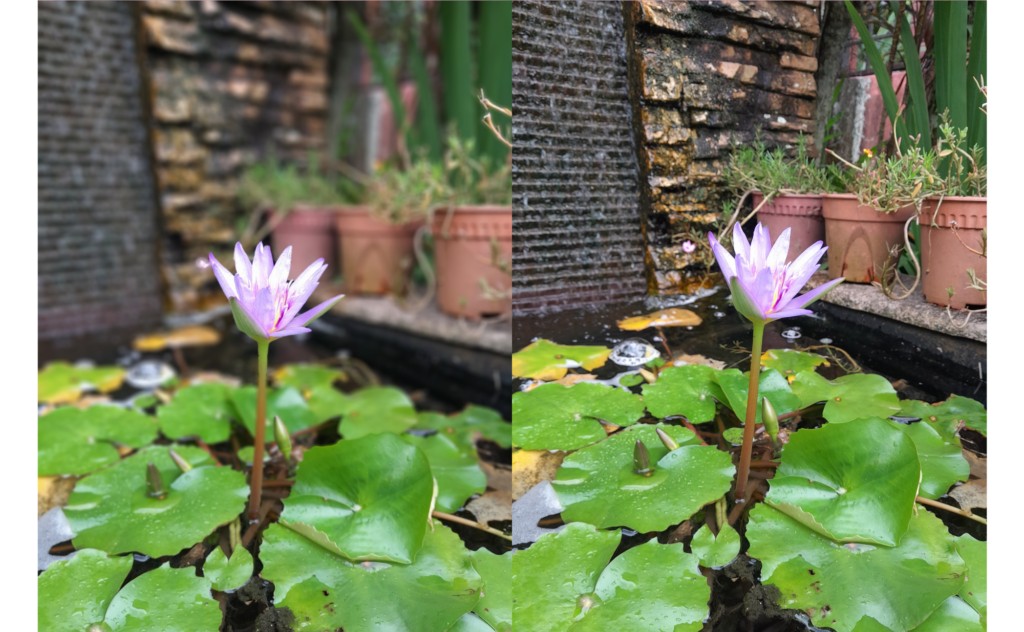 Main camera - Normal mode (left) vs Portrait mode (right)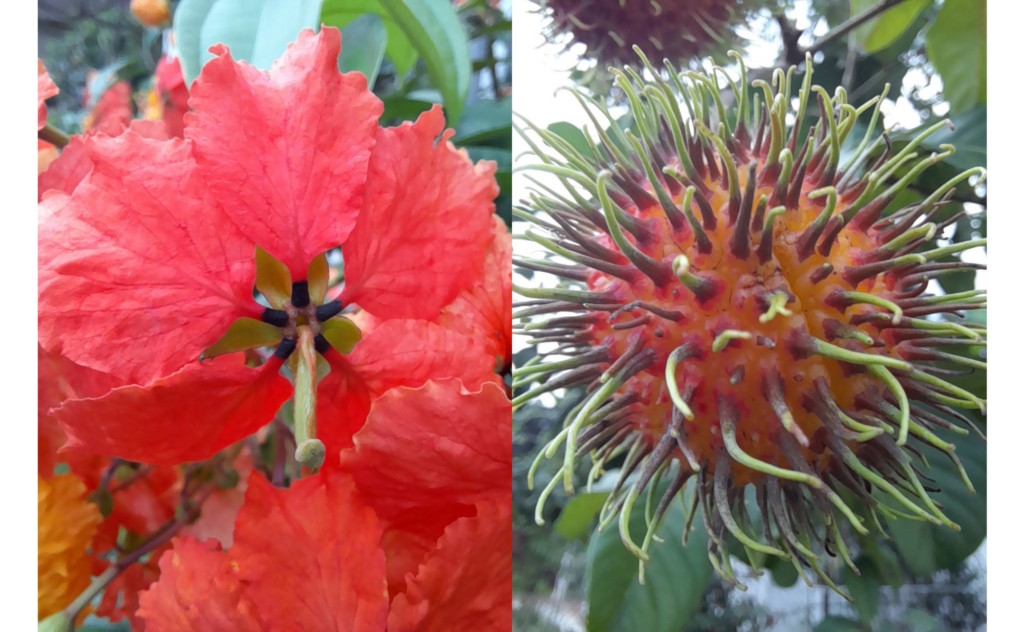 Macro mode
Like most entry-level phones, this phone can take nice pictures if you're in a well-lit environment. But in low-light environments, the results can look quite blurry.
Conclusion – A typical entry-level phone
The Samsung Galaxy A13 has decent specs and provides a good user experience, especially for daily tasks such as messaging applications and internet browsing. It's a decent option at RM799 if you want to get this for old folks who aren't tech-savvy, as it's easy to use.
Of course, some smartphones are cheaper or have better specs at the same price. For example, the OPPO A57 is more affordable at RM699, albeit with a less impressive camera setup (13MP + 2MP). There's also the Infinix Note 12 (RM749), a smartphone that performs as well as the Galaxy A13. It lacks the 8MP ultra-wide camera but features a 16MP selfie camera instead.
Ultimately, it comes down to your preferences. For many, the Samsung Galaxy A13 works well enough, looks decent, and is a product from a reliable brand. That last reason alone is enough for some smartphone users.
So, what do you think about the Samsung Galaxy A13? Let us know in the comments below, and stay tuned to TechNave for more reviews like this.