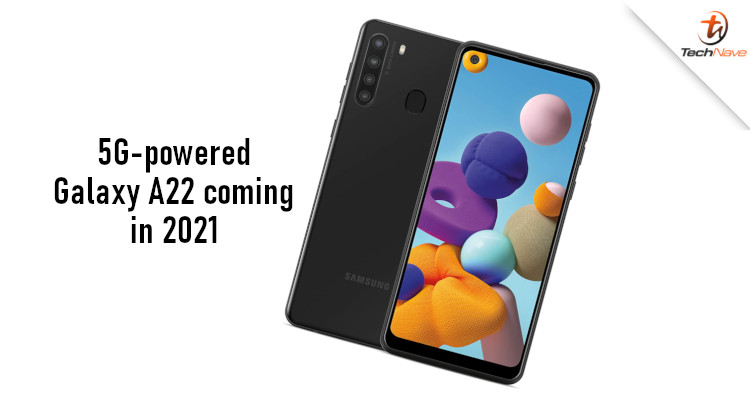 A technology that companies are aggressively pushing would be 5G. Despite 5G unlikely to be relevant in a lot of countries for a few more years, smartphone manufacturers have begun making even entry-level 5G phones. One of them is the Samsung Galaxy A22.
According to Daum News (via GSMArena), Samsung's is expanding its range of 5G smartphones to the entry-level too. Not only will the rumoured Galaxy A32 come with 5G connectivity, but a Galaxy A22 model will also be available next year. It's rumoured that this phone will retail in South Korea for 200000 Korean Won (~RM732), which is pretty cheap for a 5G device.
No specs have been revealed yet, but we can make some assumptions. Since it's going to be an entry-level 5G device, the chipset could either be a Snapdragon 690 or Dimensity 700. Based on the Galaxy A21's specs, it should also around 3 to 4GB of RAM, at least 32GB of internal storage, and at least 4000mAh battery.
If you want a phone that's affordable and futureproof, an entry-level 5G device like this would be ideal. Having said that, would you be investing in 5G early or wait for it to be more prevalent nationwide? Let us know on our Facebook page and stay tuned to TechNave for more updates on this.