Samsung Galaxy A73 5G Review - A mid-range phone with flagship features and a solid camera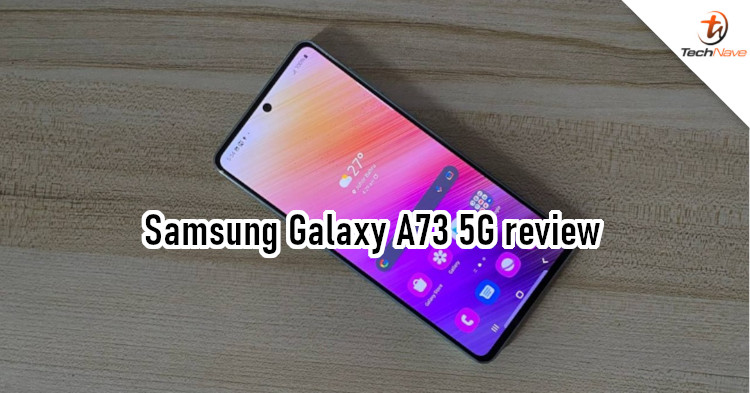 Those who follow the development of smartphone technology will know that the Samsung Galaxy A series is among the best-selling series available. Recently, Samsung updated the Galaxy A series with three new models: the Galaxy A73 5G, Galaxy A53 5G, and A33 5G.
The Samsung Galaxy A73 5G is the most powerful model this year and has the largest screen size of the three new models. It uses a different chipset than its counterparts, specifically the Snapdragon 778G 5G chipset. For mid-range phones, this chipset is currently one of the best options. Let's find out if it's the one for you in our full review below.
Design - Simple, with charming colour
The Samsung Galaxy A73 5G looks beautiful at first glance. Its polycarbonate body looked and felt premium in our hands. In particular, the Mint colour we received looked beautiful from every angle. It also has a shiny metallic finish on the sides for extra style points and a matte finish for the back panel to prevent fingerprint smudges.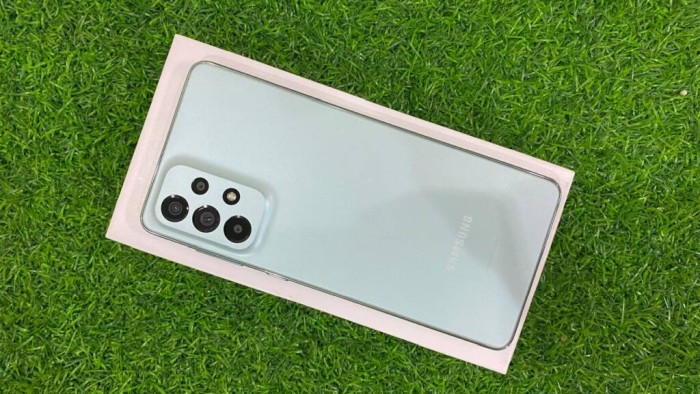 The back of the Samsung Galaxy A73 5G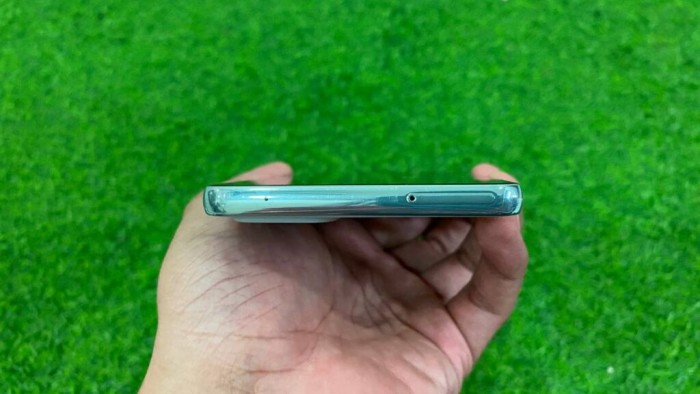 SIM and microSD card slots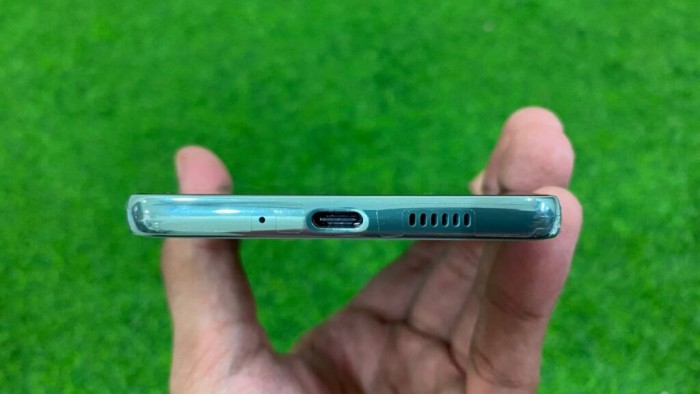 Microphone, USB-C port, and speakers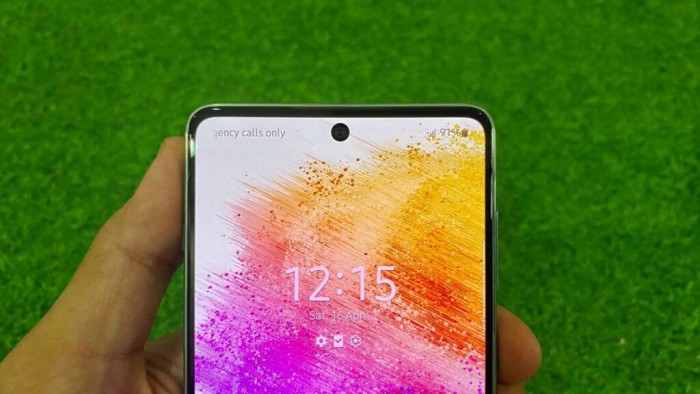 A punch-hole for the 32MP selfie camera
The volume controls and a power button are on the right side. It's usually easy to reach these buttons with just one hand. But we recommend operating the phone with two hands instead, especially if your hand is on the smaller side.
Next, you can see a microphone, USB-C charging port, and speaker grille on the bottom. Up top, you'll find a second microphone and the SIM tray. Finally, there are four cameras and an LED flash at the back. It's placed in a rectangle module in a trapezoid layout that looks clean, backed by the Samsung branding etched into the bottom.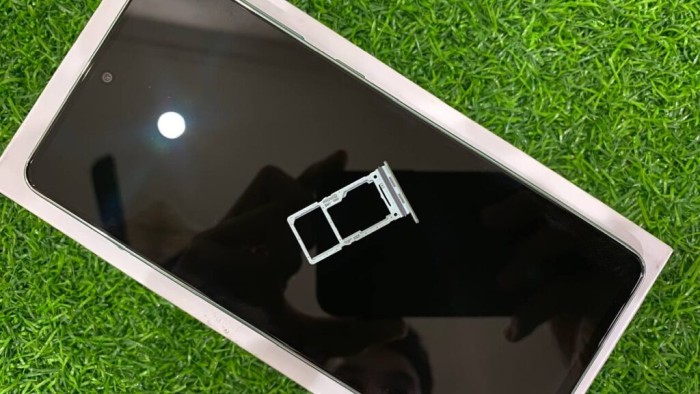 SIM tray and microSD card slot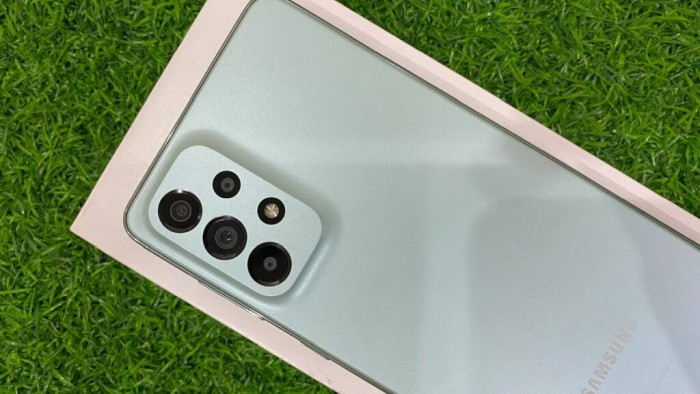 The rectangular hump that houses the camera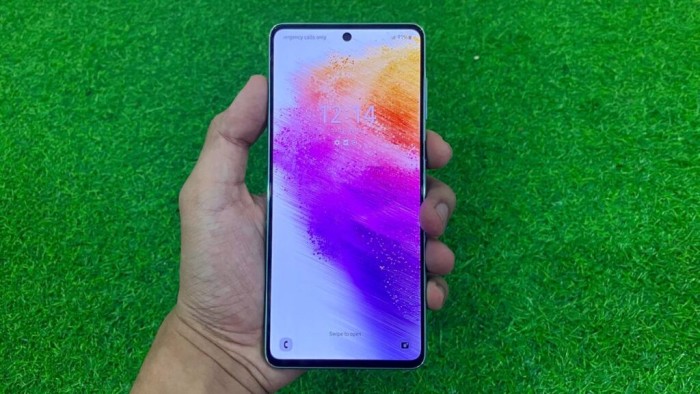 A clear and beautiful 6.7-inch AMOLED screen
While its design looks quite simple, the device gives a premium feel when held. The front features a 6.7-inch AMOLED panel protected by Corning Gorilla Glass 5. There's also a fingerprint scanner under the display that operates very fast.
The Samsung Galaxy A73 5G comes in a plain thin white cardboard box. But like a few other Samsung devices, the company decided to exclude the charging adapter. You'll find the Samsung Galaxy A73, a USB-C cable, SIM tool, and some user documents inside the box.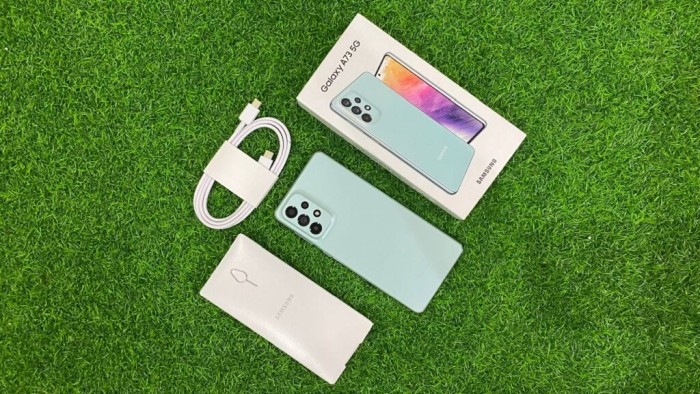 The package you receive if you buy a Samsung Galaxy A73 5G
Specifications and features - Older chipset with flagship features
6.7-inch Super AMOLED Infinity-O screen, Full HD+ resolution, 120Hz refresh rate
Snapdragon 778 5G chipset
8GB RAM, expandable via DRE (2GB, 4GB or 6GB)
256GB internal storage, expandable via microSD card (up to 1TB)
108MP OIS main camera + 12MP ultra-wide camera + 5MP depth sensor + 5MP macro camera
32MP selfie camera
5000mAh battery
25W fast charging
IP65 waterproof rating
Price: RM2099
In terms of features, the big one is Link to Windows. This feature lets you sync the Galaxy A73 to any Windows device. This allows for access to the smartphone to check notifications, transfer files, reply to messages, or answer calls via a computer.
Some useful advanced features
Moreover, users who own Samsung Galaxy tablets and smartphones can sync tasks with the App Continuity feature. You can connect app activity to the Galaxy device closest to you by using a Samsung Galaxy tablet or a smartphone. This stores and synchronises tasks or activities between the two devices.
The Samsung Galaxy A73 5G also has a Buds Auto Switching feature. This is useful if you plan to use the phone with a secondary Samsung device, like a Galaxy Tab series tablet. You can enjoy games on your tablet and quickly switch to your phone for any incoming call. Your Galaxy Buds wireless earphones will use the automatic conversion feature to switch to the phone, allowing you to receive the call.
There is also a Bixby Routine feature in this device that uses AI intelligence to learn your usage patterns and preferences. This feature can automatically adjust settings, control apps, optimise battery consumption, etc.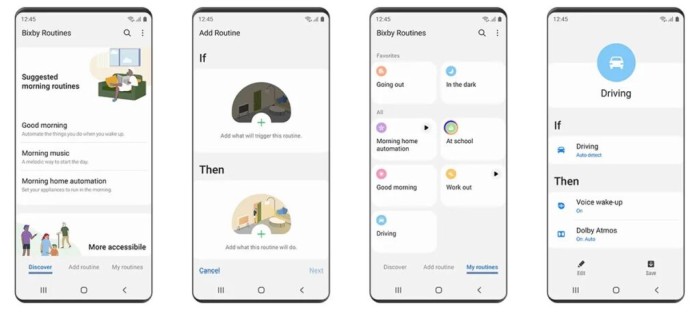 Bixby Routines setup
You can also set up your own routines based on where you are and what you do. For example, a bedtime routine with a specific duration for the silent mode to be enabled, night mode to be turned on, and your lock screen shortcuts changed.
This year's Galaxy A series also has improvements to the virtual RAM feature. The new models can provide up to 6GB of virtual RAM, which results in a maximum of 14GB in total RAM.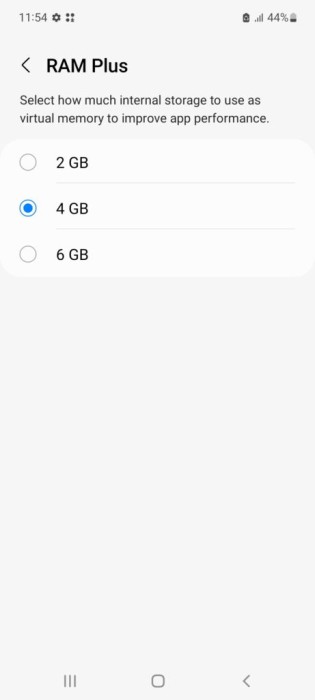 Now up to 6GB of extra virtual RAM
The phone also has an Adaptive Power Saving feature that works as a battery saving mode. When the phone's battery power is 50% or below, it automatically enters Adaptive Power Saving mode for optimal battery saving.
Another battery-saving measure is the AI Power Management feature. Do you have an app that's only used occasionally but is one you don't want to delete? This feature ensures that such apps only operate in the background when not in active use, which helps reduce battery consumption. Specifically, Samsung's AI Power Management places rarely used apps in inactive mode, which helps save battery.
Battery settings
Performance - Smooth and great for gaming
The Galaxy A73 5G works really fast and smooth. We didn't experience any issues or lag, especially when activating the camera and taking pictures, which happens with some mid-range phones. General navigation through the user interface, scrolling or switching applications is an easy and smooth experience.
Its performance is similar to the Galaxy A52s, which uses the same Snapdragon 778G chipset. But the Galaxy A73 5G feels smoother than the former, probably thanks to additional optimisations that Samsung has made on the software side.
Geekbench and 3DMark results
Touching on gaming, the Galaxy A73 5G does its job well. We tried some games to test the phone's gaming performance. This includes mobile games popular in Malaysia, such as PUBG Mobile and Mobile Legends.
For PUBG Mobile, the overall experience was smooth. The phone does get warm on the back near the camera after 45 minutes of play, but it probably won't distract you from gaming. Battery consumption was also decent, dropping by 10% after playing for about 25 minutes.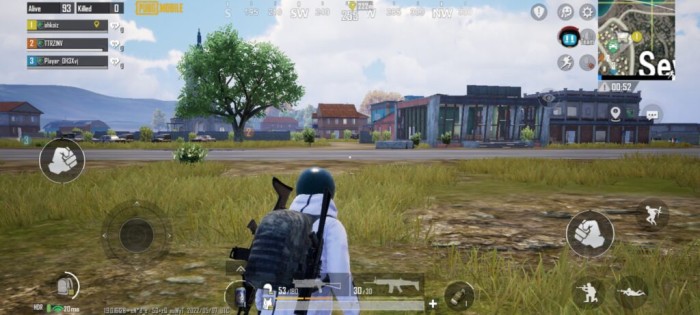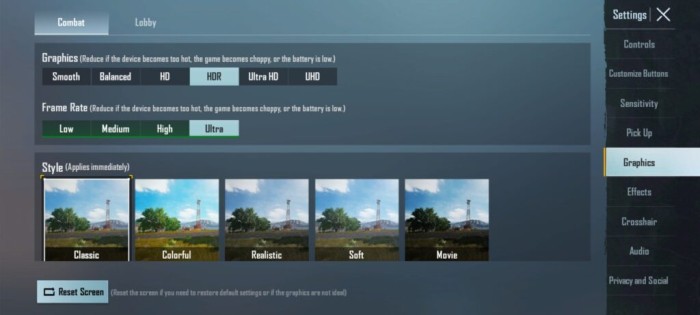 PUBG Mobile screenshot and graphical settings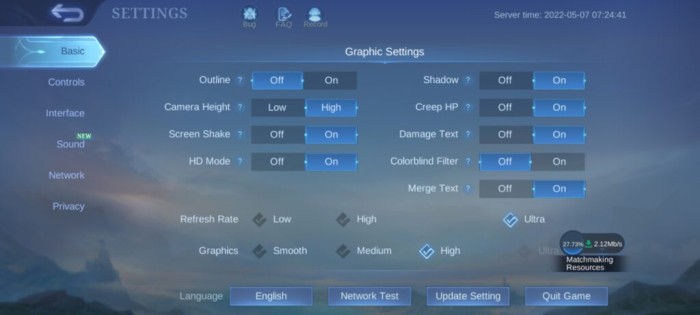 Mobile Legends screenshot and graphical settings
The next thing you may ask is, "How solid is the battery life?" Don't worry because the Galaxy A73 has a large enough 5000mAh battery that can last up to two days with a single charge.
The Samsung Galaxy A73 also supports 25W fast charging, which allegedly recharges the phone by 50% in 30 minutes. However, it should be noted that the charger is not included in the box. Below is a charging test on the Galaxy A73 5G.
Not the fastest charging speed we've seen
In terms of camera features, the Galaxy A73 has some that tend to be available on flagship phones like the Samsung Galaxy S22. For example, users who already own the Samsung Galaxy A series will have the opportunity to use the Single Take feature. This Single Take feature works like a timer camera with a count of 10 seconds.
But unlike a standard camera, Single Take lets you capture a variety of content using that 10-second timer. The image processing unit will automatically produce different images or videos, some with filters like the boomerang filter. Once done, you get to choose which picture or video is best.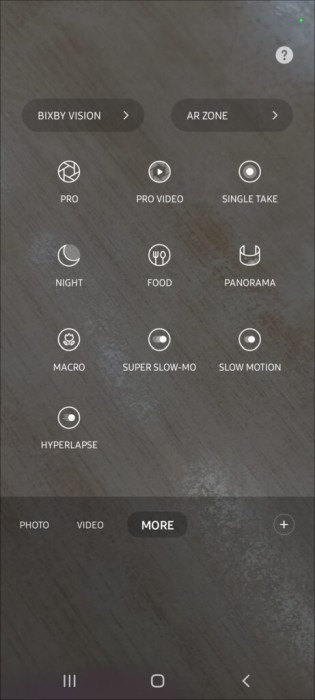 Modes available in settings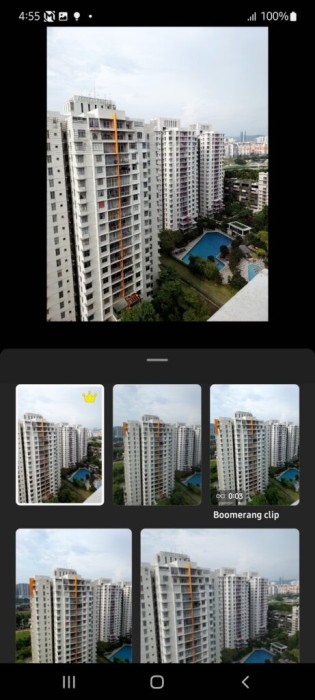 Examples of photo, video and Boomerang options to select in Single Take mode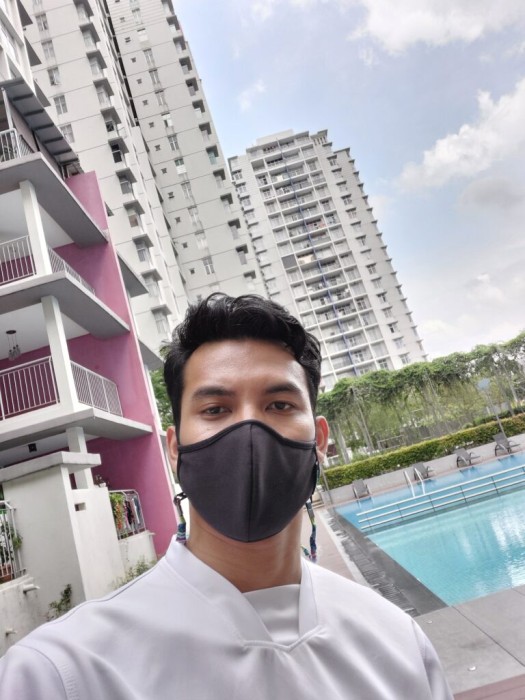 Pictures from the selfie camera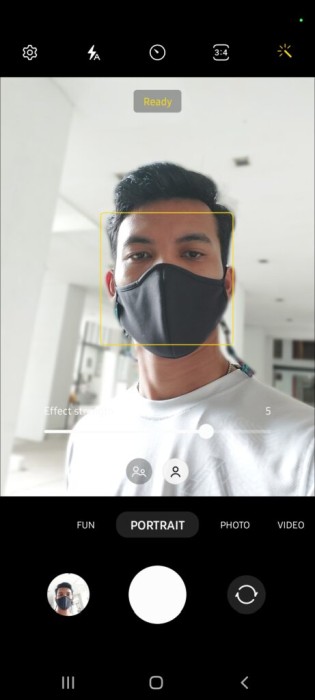 Selfie using Portrait mode
The Galaxy A73 has five cameras, four rear cameras and one front camera. You get one 108MP main camera, a 12MP ultra-wide camera, a 5MP depth camera, and a 5MP macro camera. In natural daylight, the 108MP camera can capture images in great detail.
Of course, the Galaxy A73 5G can't deliver photos with the kind of quality you see on the iPhone 13 or Galaxy S22 Ultra. But it's a versatile camera setup for a mid-range phone, so we're quite satisfied with it. The only problem it has is low-light photography.
Based on the pictures taken, it's clear that the phone's night mode is far from good. Photos captured at night have a lot of noise, which means not using it might be better. But it has trouble delivering high-quality photos if night mode is turned off, so you have to use it anyway.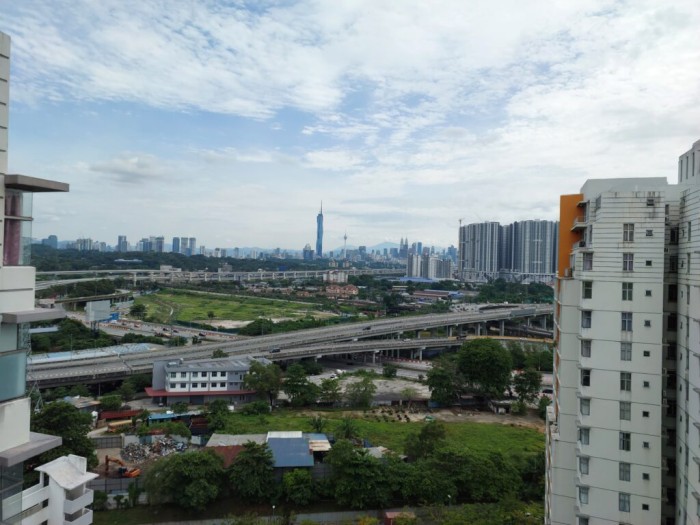 108MP main camera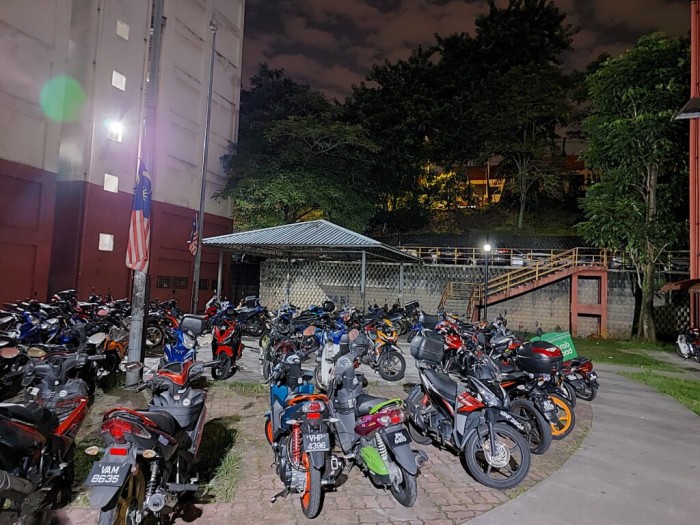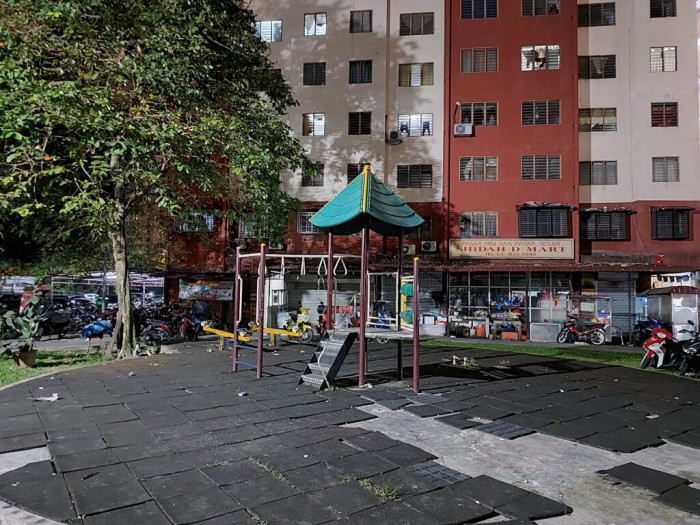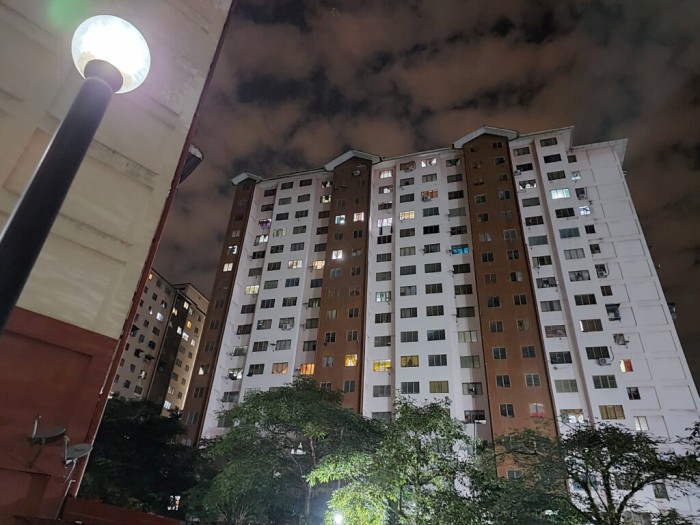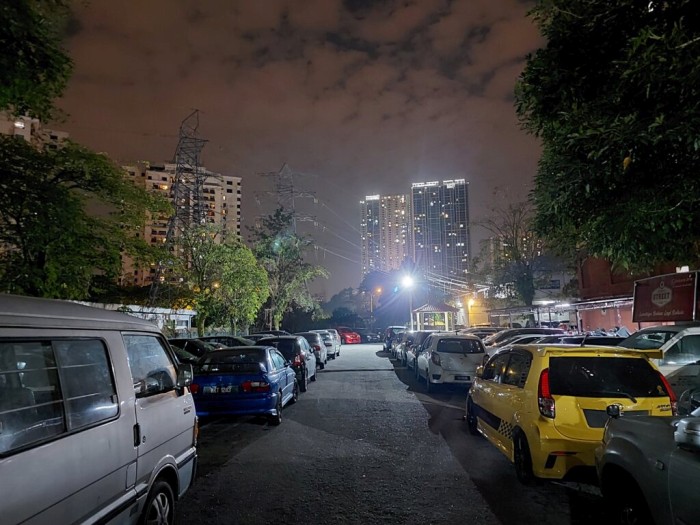 Night shots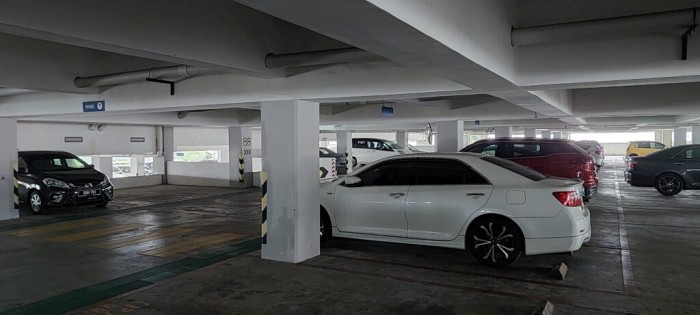 Night mode enabled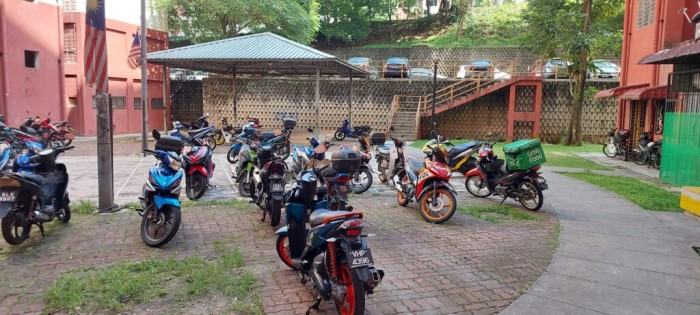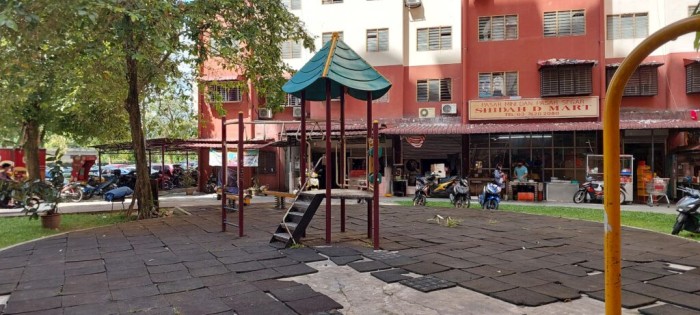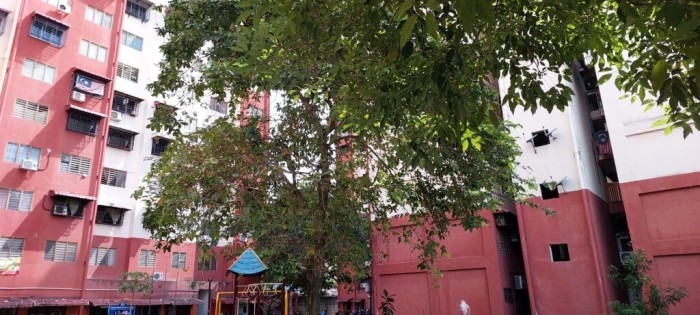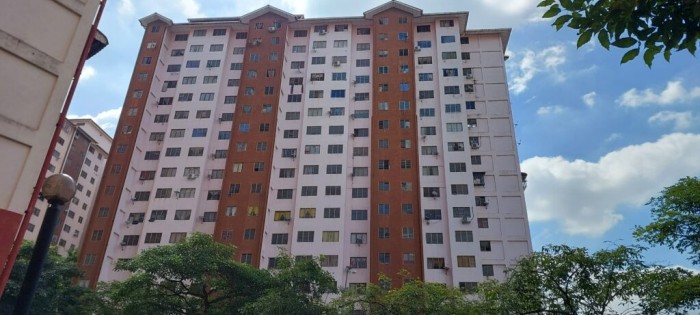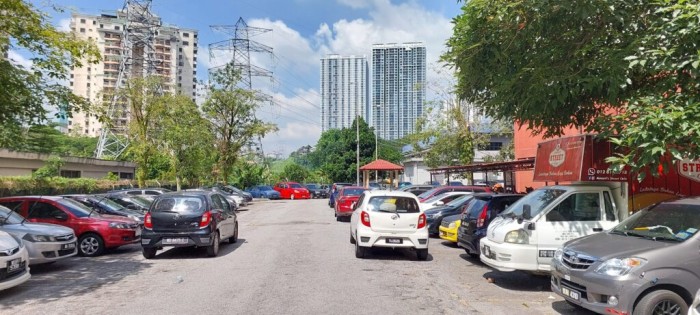 Pictures in natural daylight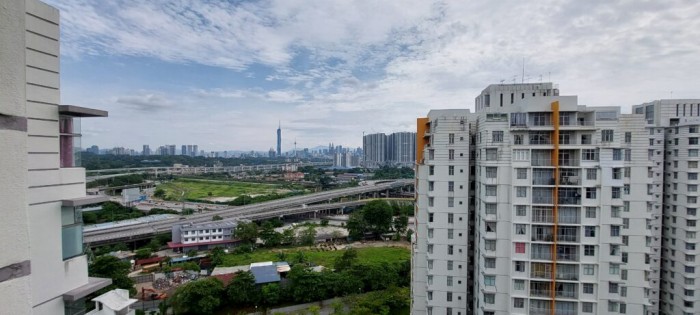 0.5x zoom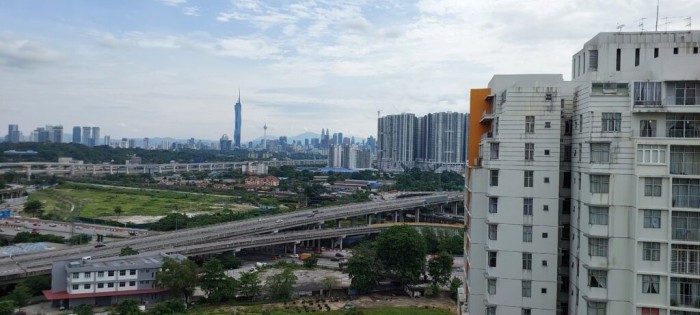 1x zoom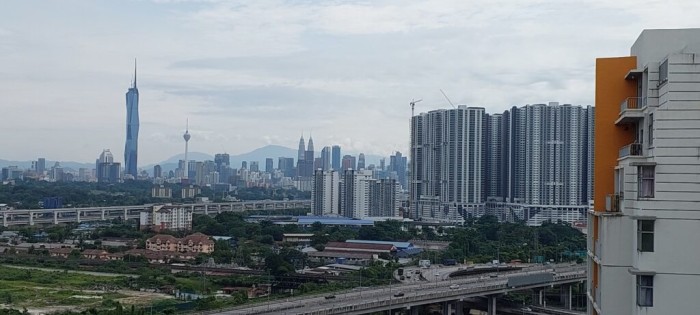 2x zoom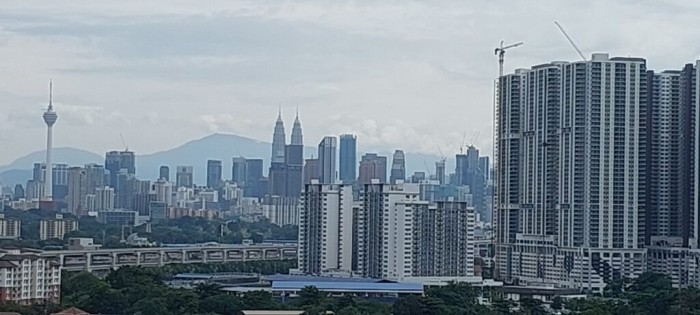 4x zoom
10x zoom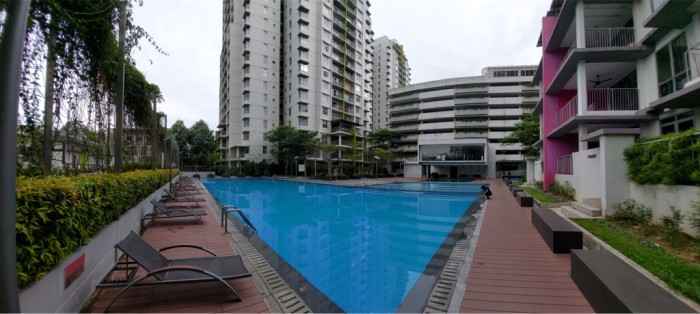 Panorama mode
Sample video
Conclusion - Worth every dollar spent
The Galaxy A73 5G offers a large, beautiful and smooth screen with an excellent main camera. You'll probably enjoy the quality of its photos, especially selfies from the front camera. It's a great upper mid-range Android device, especially with solid specs like the Snapdragon 778 chipset and features like the IP rating.
Plus, the device also looks sleek and lightweight. More importantly, it's not only capable of running daily apps but also mobile games at medium graphics settings. With a price tag of RM2099, the Samsung Galaxy A73 5G is a solid device if you're looking for a phone with smooth performance and good camera quality.
Its only drawbacks are the rather dull colour options and lack of charger. But honestly, the latter is something we can probably expect from more brands and smartphone models in the future. In other words, don't worry about it too much and grab yourself a fast charger you actually want.
Of course, there are a few other phone options you can go for in this price range. Case in point, you can go for the vivo V23 5G (RM2099), the Redmi Note 11 Pro+ 5G (RM1599) or the realme 9 Pro+ 5G (RM1599).
Let us know if this review helps, and stay tuned to TechNave for more reviews like this.
Samsung Galaxy A73 5G Specs & Price >