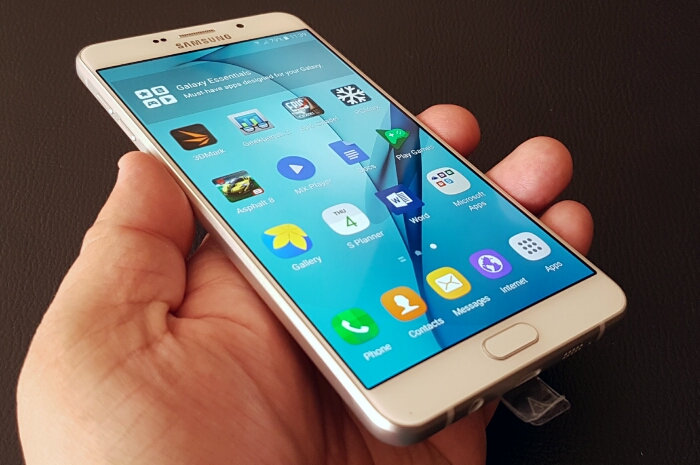 Initially priced at RM1999 the Samsung Galaxy A9 Pro (2016) tops the midrange Galaxy A6 or Galaxy A (2016) range with a 6-inch display, a thin metal frame and 2.5D glass front and back. However, the flagship-features don't stop there as there is NFC, a fast phase detection rear camera, fingerprint sensor and more. Is the Galaxy A9 Pro (2016) actually a flagship smartphone in a metal frame midrange body? We find out in the Samsung Galaxy A9 Pro (2016) review below.
Design - More or less the same Galaxy A (2016) series
The Samsung Galaxy A (2016) series features a metal frame design with a more or less flat back. The side metal frame is chamfered from the front and back while the sides have a slightly indented groove for a fairly comfortable grip. The Samsung Galaxy A9 Pro (2016) maintains these features exactly with a 2.5D glass covered front and back and super slim bezels to keep the 6-inch full HD display as compact as possible.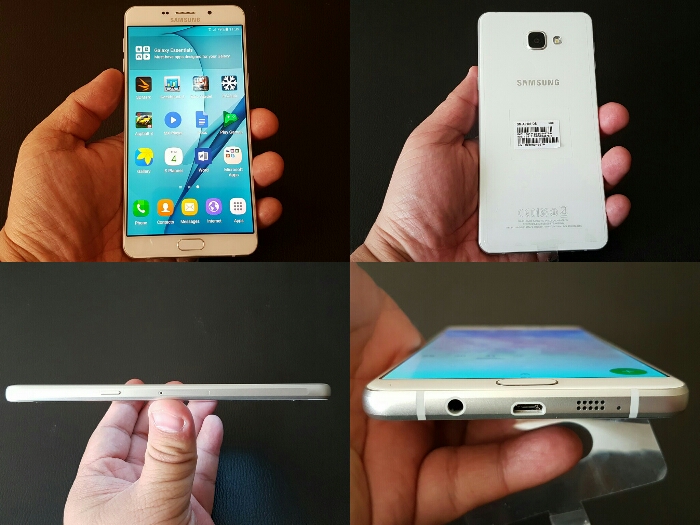 Still the same Samsung Galaxy A (2016) metal frame design on the Samsung Galaxy A9 Pro (2016)
Not to say that it doesn't look good, but because it maintains that design language so closely, the Galaxy A9 Pro (2016) does feel rather generic in a midrange sort of way. That being said, build quality is top notch as usual from Samsung. At 210g, the phone feels quite solid and hefty while the slim bezels make it seem smaller than most 6-inch display smartphones. The top and bottom bezels are slim as as well with barely enough space for the fingerprint-sensor enabled home button.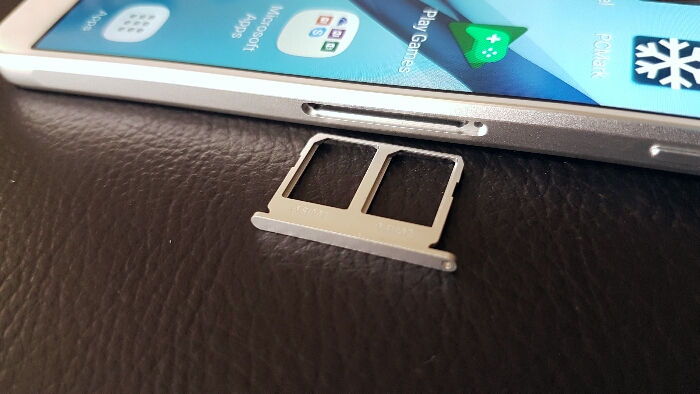 There is a dual-SIM slot for the Samsung Galaxy A9 Pro (2016)
Tech Specs and Features - Solid 6-incher with big battery
Unlike most 6-inchers, the Galaxy A9 Pro (2016) does not focus entirely on the display. Instead, in terms of features it offers nearly all the tech specs that a flagship smartphone would. This includes 4GB RAM, a full HD display, dual SIM 4G LTE, a fingerprint sensor, NFC and more but you can see the full list below.
1.8GHz quad-core Cortex A72 + 1.4GHz quad-core Cortex A53

4GB RAM
32GB storage (expandable memory available up 256GB)
6.0-inch FHD (1920x1080) Super AMOLED
161.7mm x 80.9mm x 7.9mm, 2.7 mm thin | 210g
16MP rear camera (OIS, f/1.9 with LED Flash) + 8MP front camera (f/1.9)
Features Fast Charging, Fingerprint Scanner, Dual SIM
Supports 4G LTE Cat.6, NFC, 802.11 a/b/g/n/ac WiFi, Bluetooth 4.2, GPS
Android 6.0 Marshmallow
5000mAh battery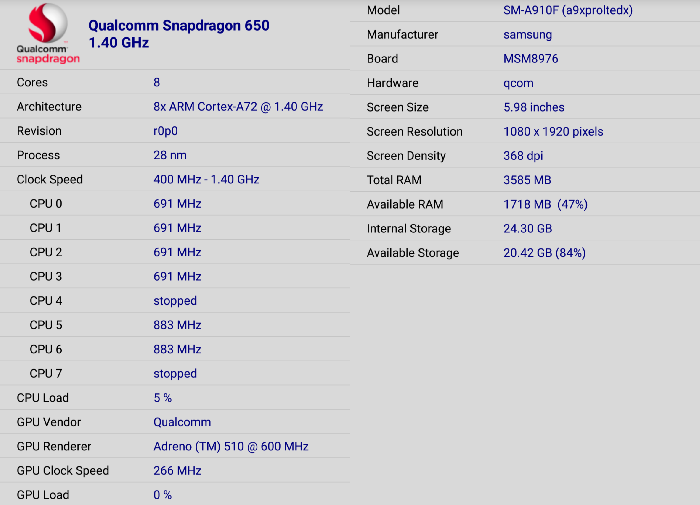 Tech specs on the Samsung Galaxy A9 Pro (2016)
Like all Samsung Galaxy smartphones it comes with plenty of extra apps (bloatware) and Samsung's TouchWiz interface. You also get access to all the vouchers in the Galaxy Life app but Samsung have also included a driving feature called S Bike Mode perhaps to be used with the Galaxy A9 Pro (2016) as a mounted display on your superbike. According to Samsung Malaysia you also get a free 64GB Samsung EVO microSD for a total of 96GB of storage (32GB + 64GB).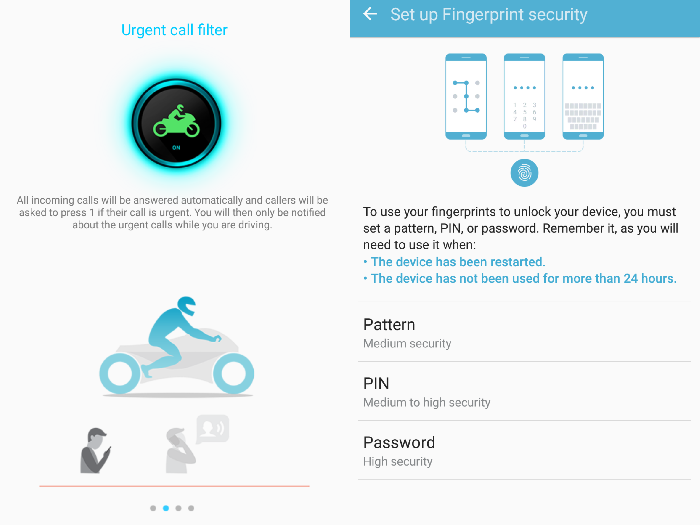 The Samsung Galaxy A9 Pro (2016) features an S Bike Mode and Fingerprint security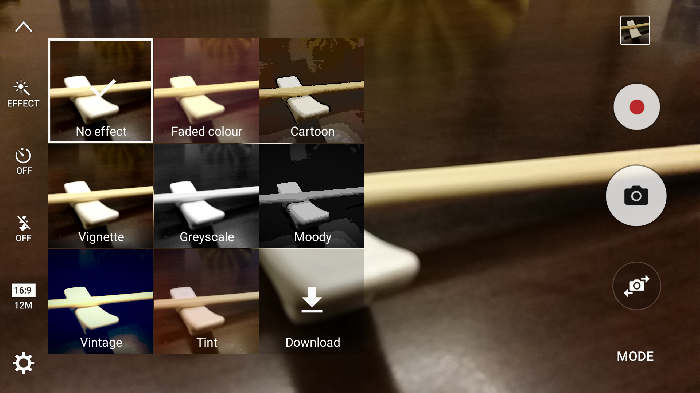 Camera features on the Samsung Galaxy A9 Pro (2016)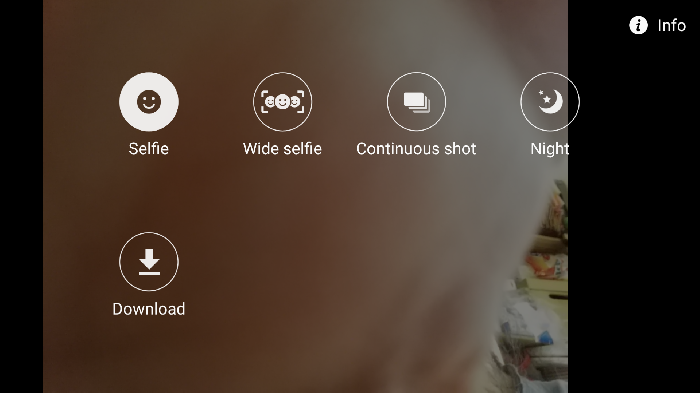 Front camera features for the Samsung Galaxy A9 Pro (2016)
Performance - On par with most flagships
The Galaxy A9 Pro (2016) offers up AnTuTu benchmark scores of 62173 and high scores in 3DMark and Epic Citadel. Gaming performance is on par with the Apple iPhone 6S and Galaxy S7 edge as we got blazing nitro fire effects and swirling jumps on high visual quality settings in Asphalt 8: Airborne with no lags at all. The Galaxy A9 Pro does get hot though, but for some reason, the heat is mostly centered on the metal frame, so instead of your fingers holding the back or the screen, your palms may get hot instead. Nothing you can't solve with a good silicone or other heat resistive material casing, but it would have been nice if Samsung included it in the package.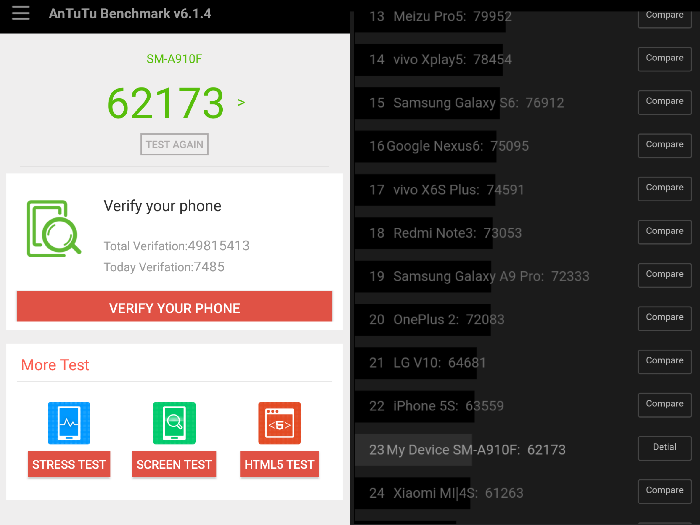 AnTuTu scores for the Samsung Galaxy A9 Pro (2016) are near flagship level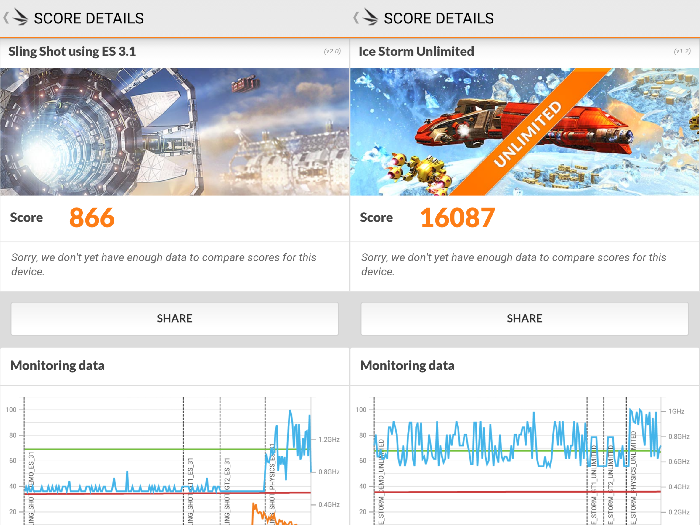 Very high 3DMark scores for the Samsung Galaxy A9 Pro (2016)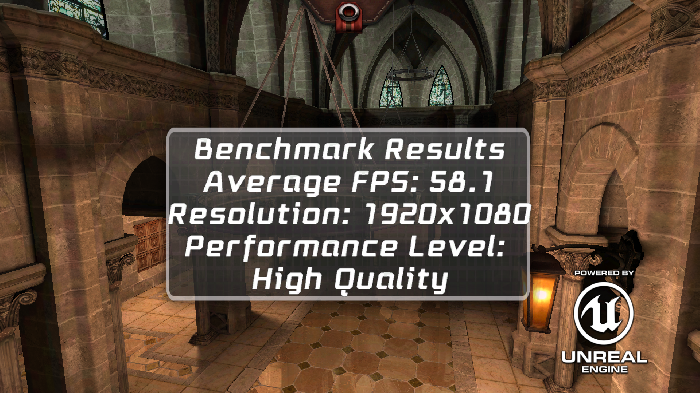 Likewise for Epic Citadel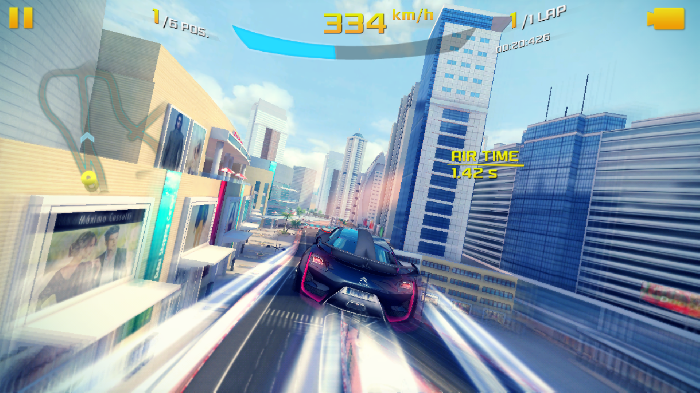 You can now play ultra-smooth, lag free Asphalt 8: Airborne with all the special effects on the Samsung Galaxy A9 Pro (2016)
As expected of the 6-inch full HD display, watching movies is very nice with bright colours and details. The fingerprint sensor feels a lot faster than the one on the S7 edge and more accurate, but this is more of a feeling as we're not sure whether Samsung have actually updated that particular hardware. Call, WiFi and 4G LTE quality are all top-notch but it isn't compatible with Yes 4G LTE. Battery life is about 1 day and a half on normal to medium usage and just a little bit more than a day for a heavy user like myself, still, more than enough to last a working day usually. It takes about 2 hours to charge 100%.
The camera is very smooth. Panorama mode stitching has virtually no lag however if you were to compare it with the S7 edge side by side, you can see a slight autofocus lag. Other camera processing takes little to no time at all though and you should get fairly good pictures with clear details and vivid colours while the OIS (Optical Image Stabilization) kept my shaky hands from making the shots blurry. Low-light shots are quite detailed unless of course you shoot in total darkness.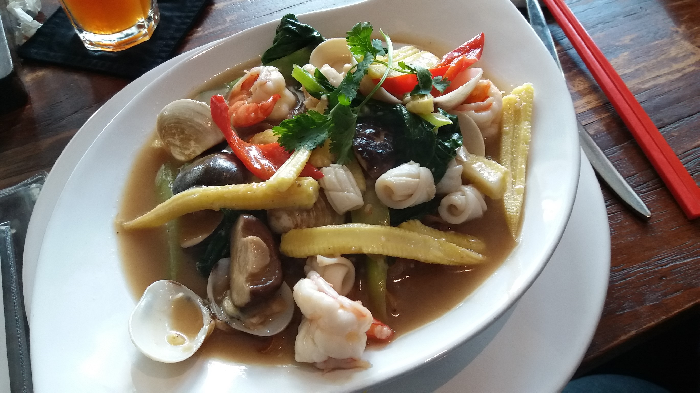 16MP, Auto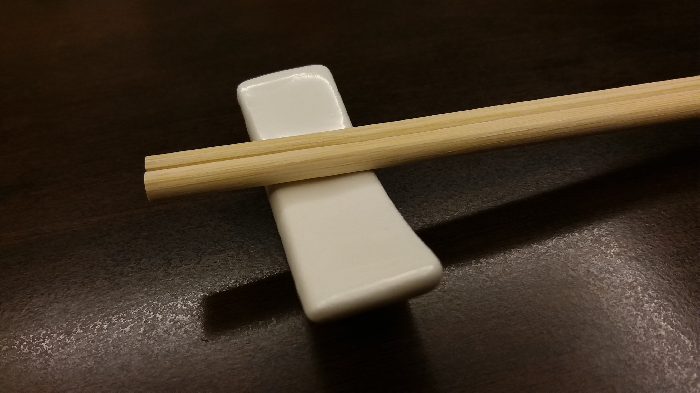 16MP, auto ~ see all the details in this close-up shot?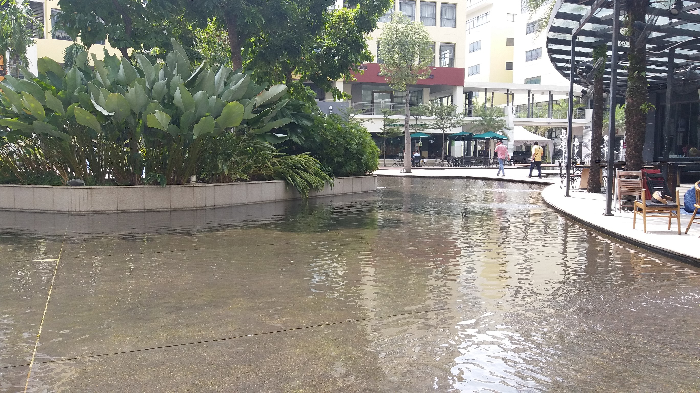 16MP, Auto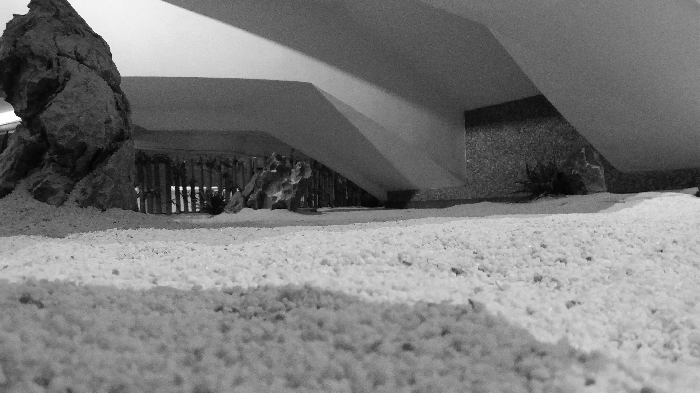 16MP, Greyscale ~ pretty good details even underneath the staircase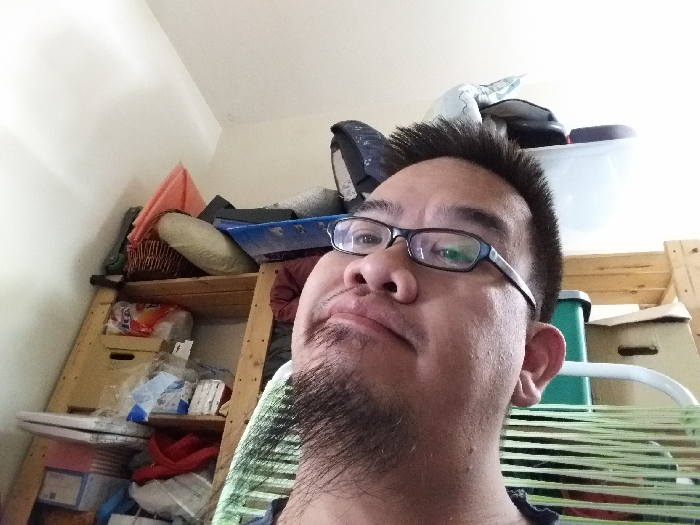 8MP, Auto ~ capture all your little details even with the front camera
Conclusion - Powerful Samsung Galaxy Phablet
If you're looking for flagship performance but don't particularly care about flagship design, then the Samsung Galaxy A9 Pro (2016) is definitely one of the smartphones you should consider. The powerhouse gaming performance should also equal powerful work performance as well, especially those looking for a bigger screen and fingerprint sensor security. It is a shame there isn't any S-Pen support but the larger battery should guarantee a bit more than a full working day for most working professionals.
While initially priced at RM1999, our current price listings have it going as low as RM1699 making it a good match for other 6-inch powerhouse phablets like the Huawei Mate 8 (currently priced as low as RM1599). It may not pack in the latest tech specs or hardware like the ASUS ZenFone 3 Ultra but it does offer a good Samsung Galaxy phablet for those gamers and performance users out there.