Samsung Galaxy Fold 2 may sport an upgraded 7.7-inch main display with 120Hz refresh rate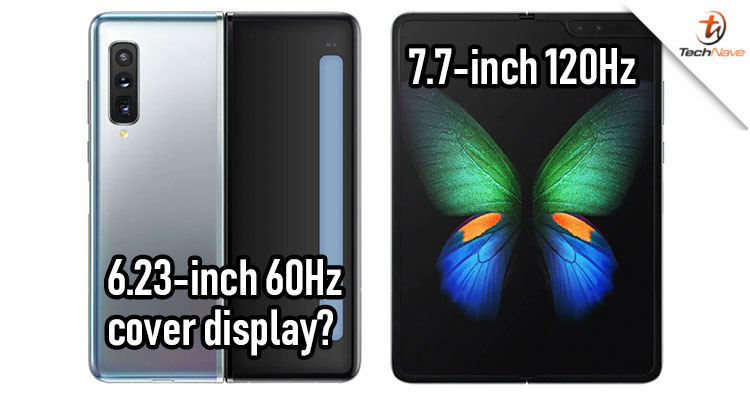 Samsung is the first smartphone maker that releases a device with a foldable display but it has a few bumps on it. Now we will be expecting more from the Galaxy Fold 2 especially the improvements on its display. Today, we got a new detailed leak on its display before the launch.
According to the report from South Korea, the Galaxy Fold 2 will sport a 7.7-inch display when it's open up and a 6.23-inch frontal display when its folded. The display size has gone through a major upgrade on the size especially on the front display which originally only has the size of a 4.6-inch display on the Galaxy Fold.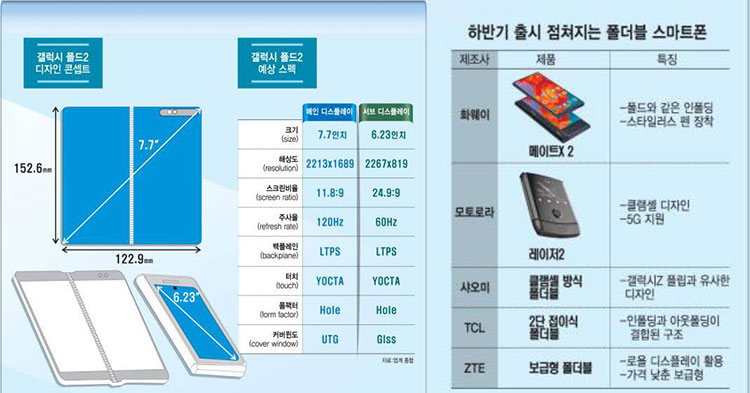 Samsung Galaxy Fold 2 Display Spec sheet
The upgrade on the Galaxy Fold 2 display doesn't just stop there, the 7.7-inch main screen will have a 120Hz refresh rate and 2213 X 1689 resolution display made from Samsung's Ultra-Thin Glass which derived from the same technology from the Galaxy Z Flip. As for the folded front display, it will have a 2267 X 819 resolution with a 60Hz refresh rate display with a new punch-hole selfie camera. The company is expected to build 300,000 Galaxy Fold 2 unites a month and sell 3 million units annually after the launch at the Unpacked event on 5 August.

Either way, there's still no official confirmation on the tech specs and releasing price for the Samsung Galaxy Fold 2 so do take this with a pinch of salt. But will you be expecting to own a Samsung Galaxy Fold 2? Let us know at our Facebook page and stay tuned for more tech news updates on TechNave.com!
Samsung Galaxy Z Fold 2 Specs & Price >