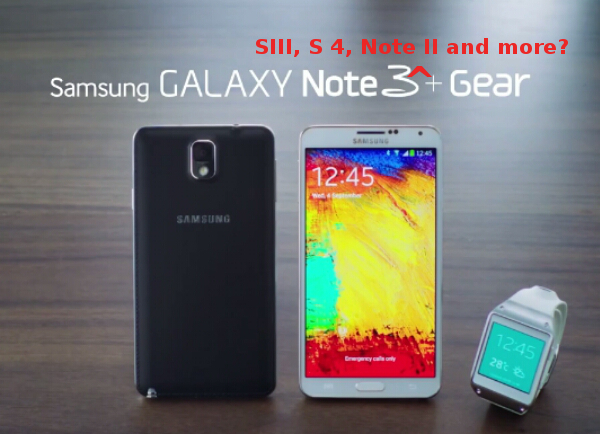 When it was first introduced, the Samsung Galaxy Gear smartwatch was said to only be able to work with Samsung Galaxy smartphones and even then, it would only work with the Samsung Galaxy Note 3 at the time. While it still only works with the Note 3 a recent announcement reveals that the smartwatch may soon be compatible with any smartphone provided that it supports Bluetooth LE and has Android 4.3 (which still means no go for you iOS users hoping for some cross compatibility). According to the announcement, firmware upgrades are being sent out and the Gear may soon be compatible with the Samsung Galaxy SIII, Samsung Galaxy S4 and Samsung Galaxy Note II. Ryan Bidan, Samsung Director of Product Marketing said:
"[I]t is just the timetable of bringing that software to other devices. It is nothing other than engineering work to do it.... Part of that functionality is tied to some updates in Android 4.3. So we are working to bring 4.3 to all those devices as well and so that is definitely one of the factors influencing adoption.
[...]
We were working to make sure that we had the right engineering to do it on the Galaxy Note 3. So, here we are at the launch of the Galaxy Note 3 and here is Galaxy Gear. There is more to come, for sure."
[Source]