It's been two months now since the new Samsung Galaxy J series (2016) was revealed in Malaysia, the three J brothers - Galaxy J1 (2016), Galaxy J5 (2016) and Galaxy J7 (2016) came out with a somewhat affordable price of RM449, RM849 and RM1049 respectively. It was also worth noting that only these three have a free YES 4G LTE prepaid SIM card with 2 months of 30GB of data, so it was quite exclusive then. We have already done the Galaxy J1 (2016) review, so today, we will be reviewing the Samsung Galaxy J7 (2016). How does it hold up after two months? Read below to find out.
Design - Solid looking and tough
Measuring in at 151.7 x 76 x 7.8 mm and weighing 169g, it's your typical 5.5-inch display smartphone with some tough body material. The back cover is made of plastic but it feels like metal when you tap on it, the back cover can be opened too so there's no need for a pin to open the dual SIM slot, this also means the battery is replaceable. As for the side, it's pure aluminium.
One interesting thing about the design, is the speaker grill that is located on the left side of the rear camera, instead of the usual bottom. It's a nice placement because the sound comes out naturally in the middle (well, almost) instead of sideways, you can also cup your hand around the speaker to "amplify" the sound louder.
It should also be mentioned that the "light" at the front camera serves as a soft light instead of a LED flash, so...kind of an odd choice there. Other than that, there's nothing much out of the ordinary.
The usual front Samsung interface
The speaker grill, rear camera and LED flash on the back
Opening the back cover, revealing the dual SIM slot inside
Volume buttons, power button is on the other side
microUSB (USB2.0) and 3.5mm headphone jack, there's nothing on top
Tech Specs and Features - Pretty subpar
Here is the Galaxy J7 (2016) specifications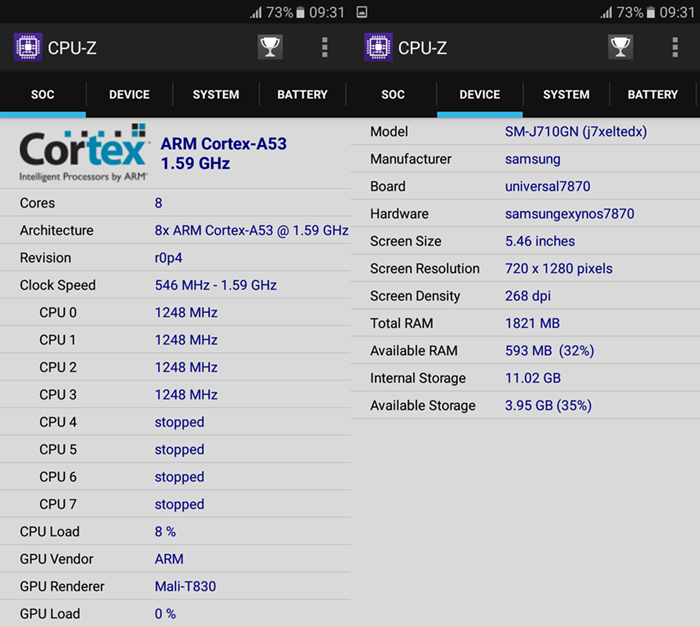 1.6GHz octa-core processor
2GB RAM
16GB storage (expandable memory up to 128GB via microSD)
5.5-inch HD Super AMOLED display
Measures 151.7 x 76 x 7.8 mm, weighs 169g
16MP rear camera (CMOS, f/1.9, LED flash) + 5MP front camera (CMOS, f/1.9, light bulb)
Features Samsung Ultra Data Saving Mode, Dual SIM slot
Supports 4G LTE, 3G, Bluetooth 4.1, NFC, and WiFi connection
Android 6.0 Marshmallow
3300 mAh battery
Normal brightness (left), Outdoor mode (right)
In the features corner, the J7 does have some tricks up its sleeve. I really like the Outdoor mode located in the notification bar above, it's super useful especially when you're out under the sun, however, it comes with a price which is not having Auto Brightness function on it (whhaatttt?).
But that's not really the main highlight of the phone, what Samsung really wanted to promote is the Ultra Data Saving mode, which as the name suggests - it saves data from being wasted. There are five things that the Ultra Data Saving mode can do for your phone, it can save your mobile data by 50% (when using Opera Max browser); restrict app background data; compress your uploads; extending battery life, and finally frees up your RAM for better performance.
Ultra Power Saving mode
In addition, there's also an Ultra Power Saving mode that drastically saves your phone battery to the point of changing the interface. It will change the colour of the screen, turning off all kinds of connection when screen is switched off, and restricting every app except Call, Message, Internet by default and three other apps of your choice. Wow, they weren't kidding with the ultra saving features. Although it's useful on paper, but I don't really use them much, more on that in the performance section below.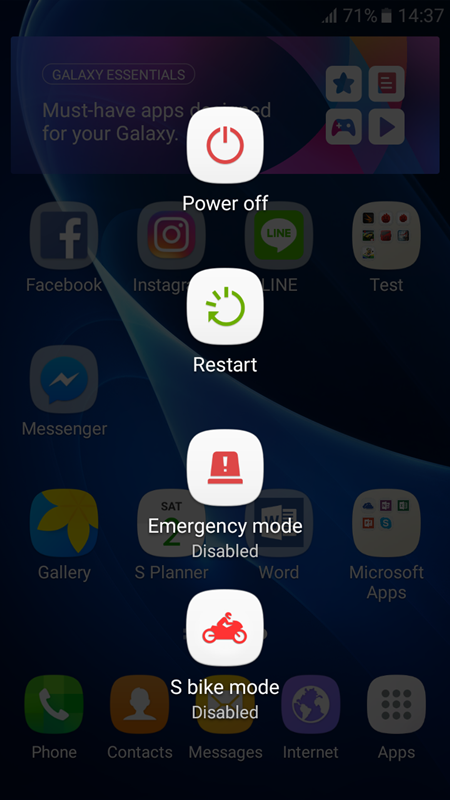 S Bike mode is accessable through this mode and in the notification settings
The S Bike mode is also available in the J7, it functions exactly the same as the Galaxy A9 Pro (2016) (check out our review here). What the feature does is it ignores incoming calls and will directly turn on voice mail when you're on a motorcycle, this mode should also work for car drivers too so I'm not sure sure why it needs to be called S Bike, but this is still a considerate move from Samsung.
Another considerate thinking from the company is the usual Samsung Galaxy Life app, like most of recent Samsung devices that we've revewied; the Galaxy Life app is beneficial for all Samsung users on getting the latest promotions from various apps such as GrabCar, fast food restaurants, even fashion outlets as well. So if you happen to have one, be sure to keep an eye out especially on the 'Privileges' section for goodies.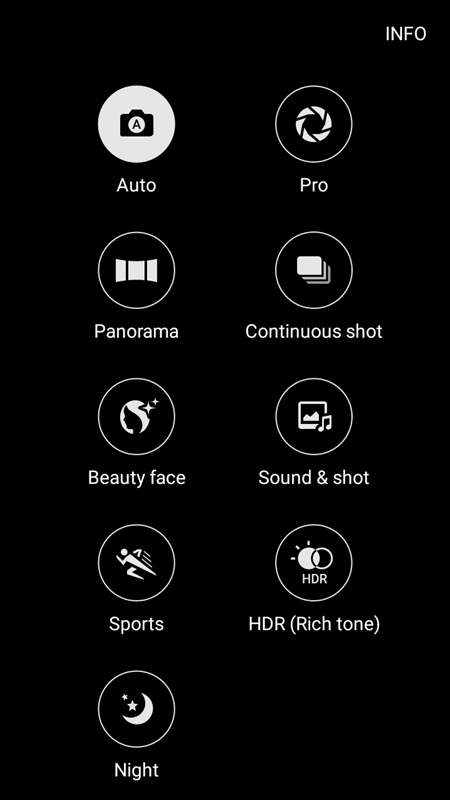 Camera features are not very attractive, the effect filters only have three options (negative, sepia and grey-scale), the Pro mode inside offers ISO adjustments so you're better off with using auto mode for broad daylight pictures; Continuous shot and Sports mode are a nice addition to capture moving objects or people, though. Nonetheless, the picture quality isn't too shabby, more picture samples down below.
Other than that, it still has the same Samsung bloatware problem; even though we can make them disappear but they aren't really being uninstalled, but at least the device has an extra 128GB memory via microSD card.
Performance - That monster battery!
Trying my best to drain the battery after two and a half days
Continuing on why I find the ultra saving features not very useful, this is because of the battery juice inside the hood. You see, the battery performance is really superb to the point that there's no reason to use either one of the ultra saving features at all. On average usage, the phone easily lasts a day, and I have an associate who told me that he managed to use the phone without charging for four straight days, which is amazing.
Whether if its surfing social apps, playing high-end games (like Asphalt 8: Airborne), taking pictures, and even playing Pokemon Go; the battery is able to take the punches with little overheating problems. So in this case, I think Samsung may have overlooked this instead of trying to highlight the Ultra Data Saving mode, but that's just my two cents.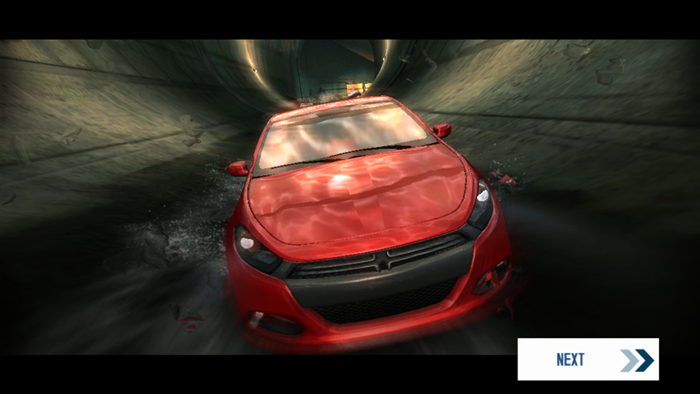 Smooth gameplay on Asphalt 8:Airborne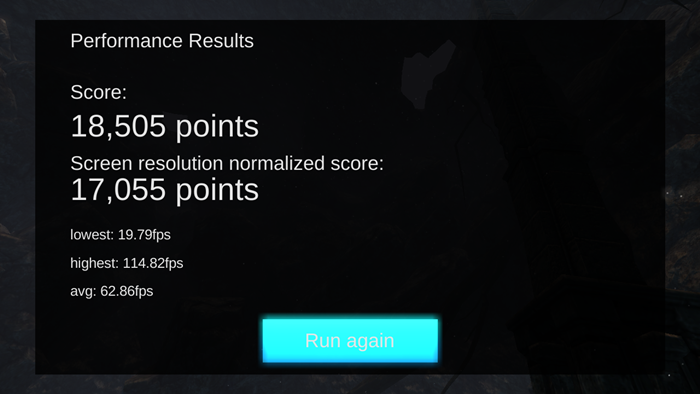 GPUBench score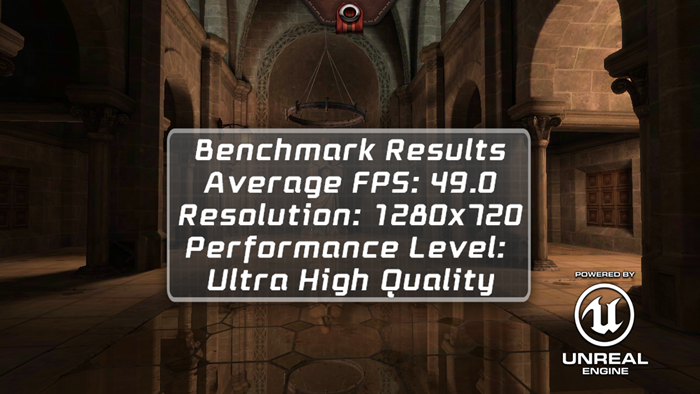 Epic Citadel score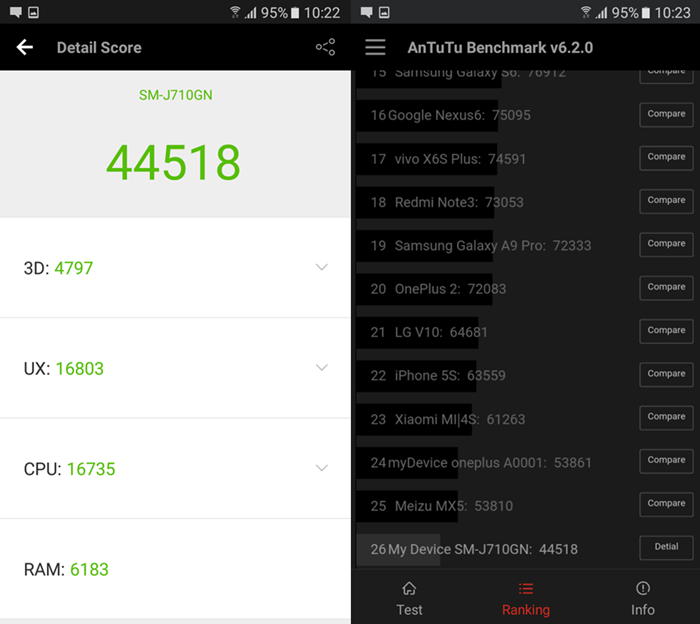 AnTuTu score
Now to the camera performance, I think for most parts, it does the job nicely, although not as good as the Huawei P9 Lite since they're around the same price range, also counting in that you do require some photography knowledge on lighting to make the picture look good, or else it will look a bit bland. Anyway, I've taken the liberty to shoot some picture samples so you can check them out below and judge for yourself.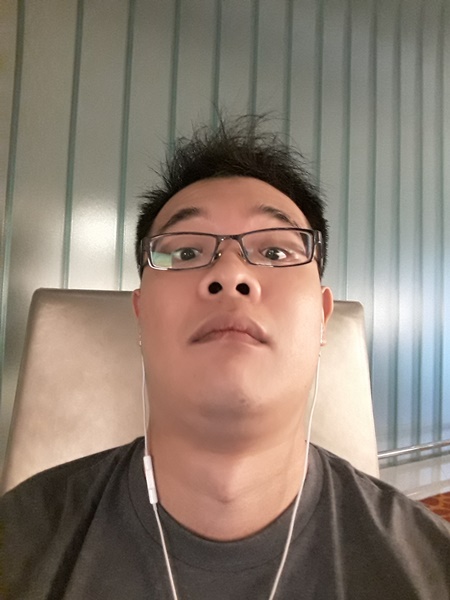 But first, lemme take a selfie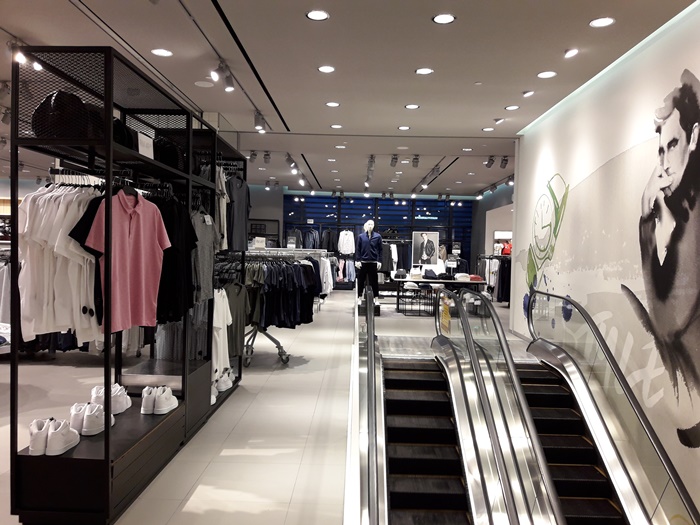 Indoor picture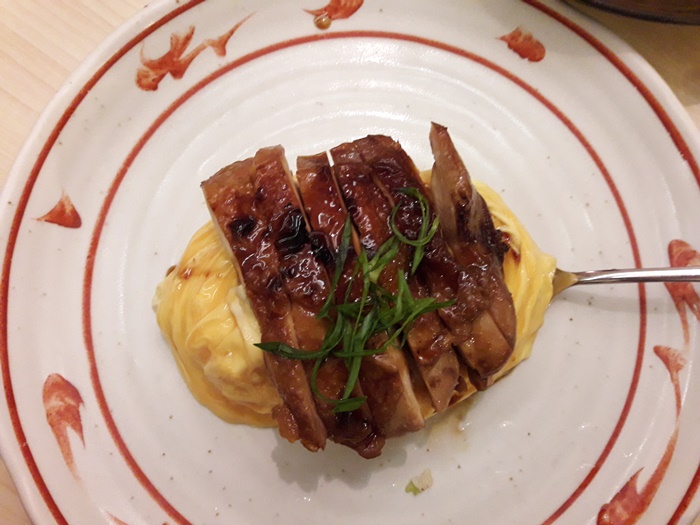 Not bad for food photography, yum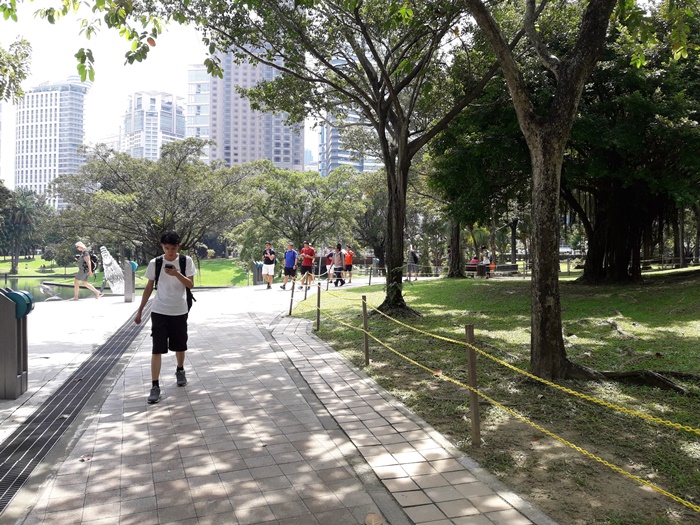 The outdoors

Panorama shot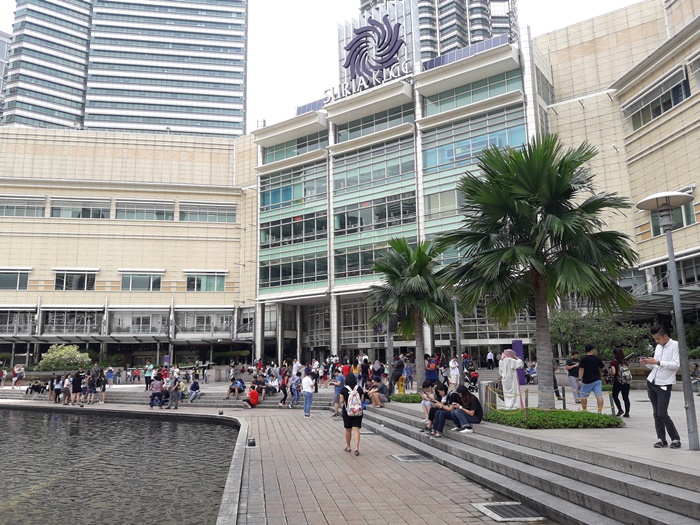 Another wide outdoor shots of these Pokemon Go players lol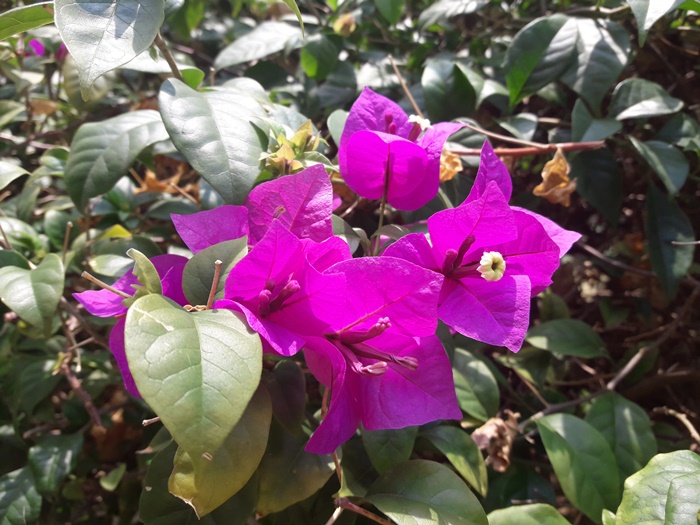 Sometimes you can use the strong sunlight to your advantage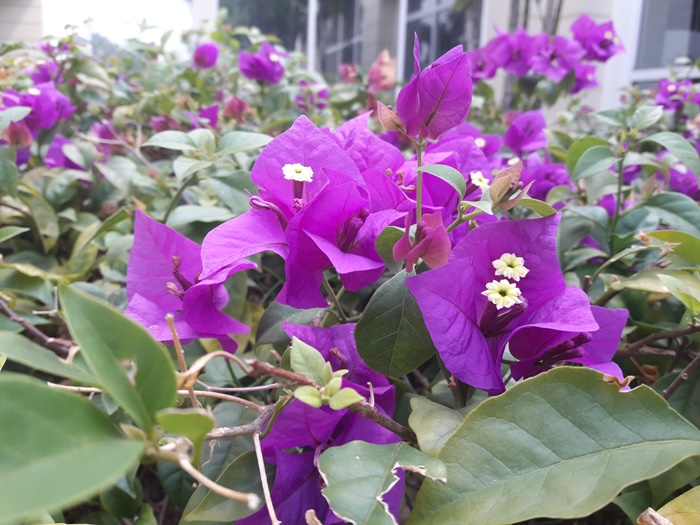 Nice bokeh effect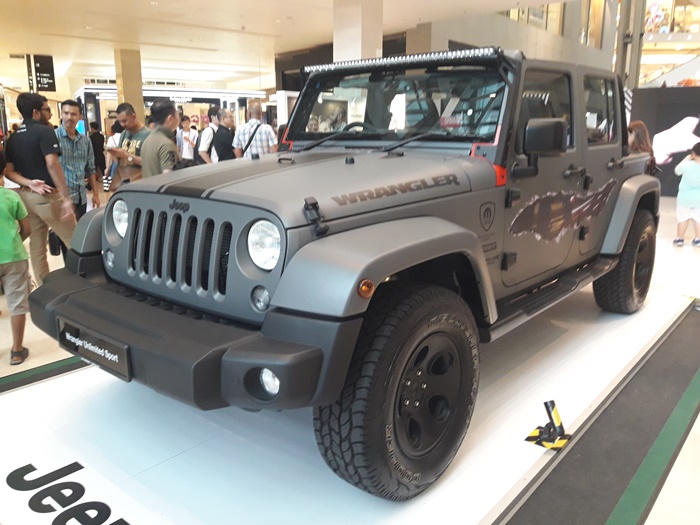 Another indoor shot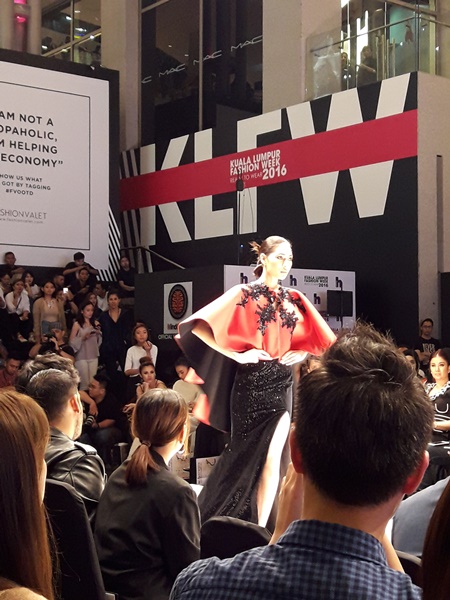 Continuous Shot is useful for a situation like this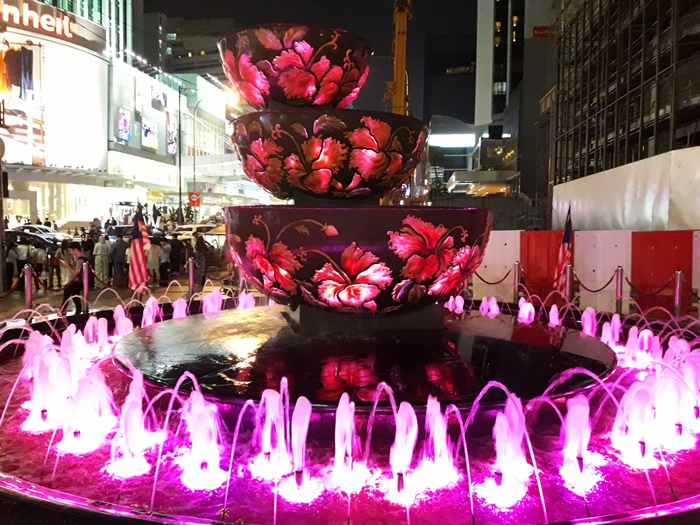 Night shot, but too much light can be a problem (look behind there)

Low light shot (left) and flash mode (right)

Conclusion - Nice battery power, but features are too basic
The Galaxy J7 (2016) is not really a bad phone, I think most Samsung fans will definitely enjoy using it especially for its amazing battery performance, nice additional memory storage and maybe the ultra saving modes features too for those who are watching their Internet quota. You also get fairly nice looking metal frame Samsung phone and everything else that comes with it such as the Galaxy Life vouchers and various other apps (bloatware).
Even though it's slightly cheaper (RM1049) than the P9 Lite (RM1099), the latter just does everything better in overall performance and features, let's not forget the Galaxy J7 (2016) lacks a fingerprint sensor, automatic brightness, camera features, and using a light bulb instead of a LED flash upfront.
With all these factors, you could say that the device is quite basic considering another contender - the Honor 5C which is also known for its amazing battery performance yet cost RM799 only. But hey, at least it's still better than the Sony Xperia XA (lol) so strictly for the Samsung fans, those looking for a bit more value should look elsewhere (like above).
So know anyone who's using the Galaxy J7 (2016)? What do you think? Thanks for reading and stay tuned for more reviews at Technave.com!