Samsung Galaxy Mega and Samsung Galaxy S4 mini Priced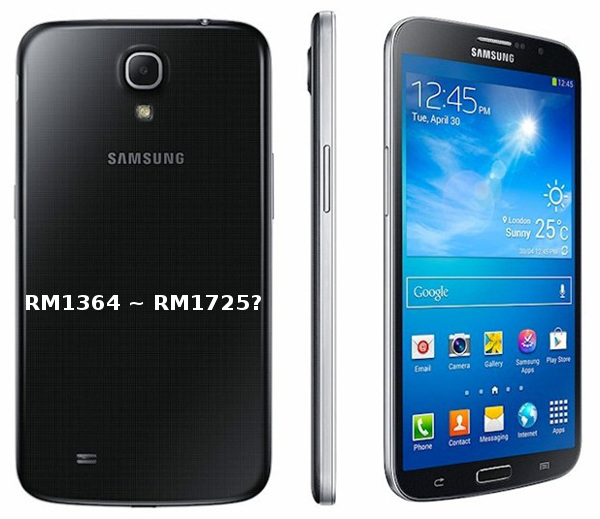 Samsung's oversized phablets continue to grow with the Samsung Galaxy Mega 5.8 and 6.3. Thankfully, their prices have also been revealed as vendors have started selling the Samsung Galaxy Mega 5.8 in India at INR24900 (RM1364). The Samsung Galaxy 6.3 has been priced at INR31490 (RM1725). The price isn't entirely unexpected as both phablets only have midrange specs and should feature just a bit higher than the Samsung Galaxy Grand.

While the Samsung Galaxy Mega 5.8 is expected from 3 June 2013, there is still no word on when the Samsung Galaxy Mega 6.3 will be available. In related news, the Samsung Galaxy S4 mini has also been priced at £300 (RM1413) making it one of the more affordable LTE-enabled smartphones out there. The Samsung Galaxy S4 mini is expected to be available after June or July 2013.
Samsung Galaxy S4 Mini Specs & Price >