Samsung Galaxy Note 10.1 2014 edition announced with free content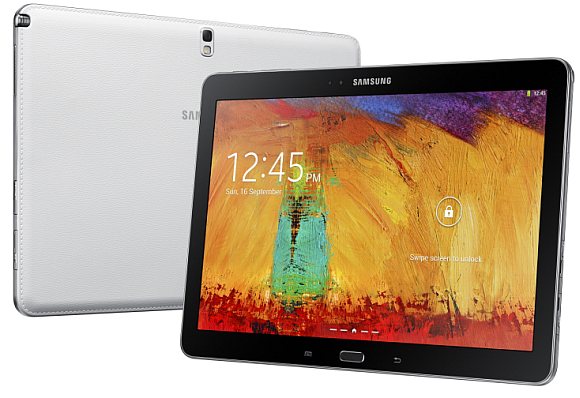 Going for the usual internal tech spec refresh is the official announcement for the Samsung Galaxy Note 10.1 2014 edition. Offering up the same artificial leather backplate look as the Samsung Galaxy Note 3, the tablet offers an impressive 10.1-inch screen with 2560 x 1600 pixel resolution and 299ppi pixel density. Like the Note 3, it will offer 2 processor and chipset options which include the 1.9GHz Octa core processor or the 2.3GHz Snapdragon 800 with LTE support version. Other features include 3GB of RAM, 16GB/32GB/64GB storage, microSD support, an 8MP rear camera, 2MP front camera and larger 8220 mAh battery. Samsung have also managed to cut down the tablet to a thinner 243.1 x 171.4 x 7.9mm and a lighter 535g, all powered by Android 4.3.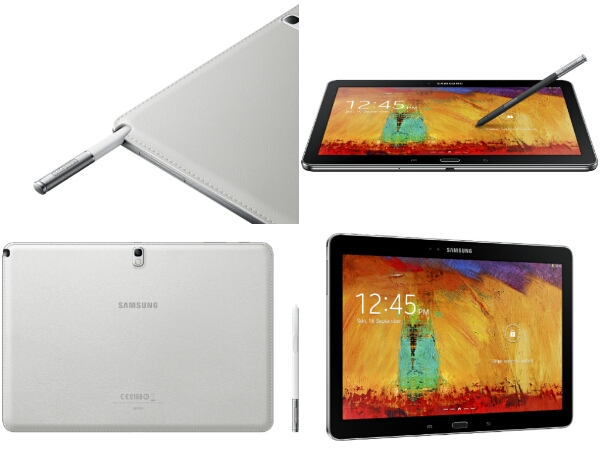 The new Note 10.1 supports the new S Pen feature but also adds on a good amount of free content in the form of news sources from Bloomberg, Businessweek, The New York Times, Autodesk Sketchbook for GALAXY and an exclusive official Twitter app redesigned for a 10-inch tablet. While you may think that this will result in just 2 versions, it doesn't as you can choose from the WiFi only, WiFi and 3G and WiFi and LTE version but do note that the LTE version will offer the 2.3GHz Snapdragon 800 processor and chipset. The Note 10.1 will come in 5 colours but is only available in black and white for now. No details on Malaysia release dates or pricing just yet but stay tuned as we'll keep you posted. We're guessing with these tech specs that the Samsung Galaxy Note 10.1 tablet will probably be quite premium so you better start saving up if this catches your fancy. Head on over to the Samsung site for more information.
Samsung Galaxy Note 10.1 (2014 Edition) Specs & Price >