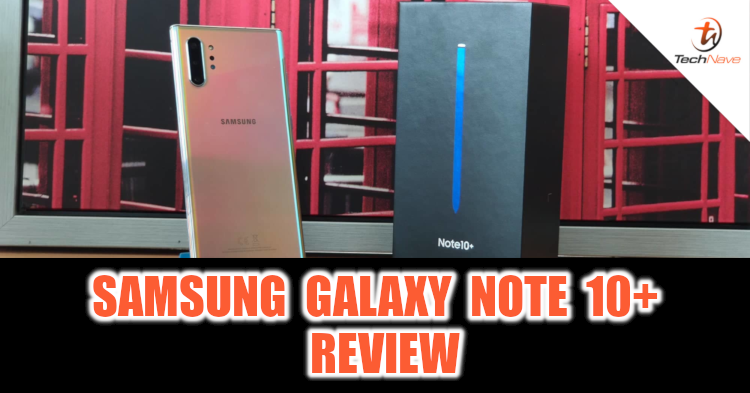 The Samsung Galaxy Note series has always stood out from the crowd ever since the first launch of Galaxy Note. It practically pioneered phablets and the larger phone display and brought plenty of innovation with it's S Pen stylus. So, after Samsung upgraded the Galaxy Note 9 with a Bluetooth S Pen they went and added on a six-axis motion controller and more with the Galaxy Note 10 and Galaxy Note 10+.
Following the launch of the Galaxy Note 10 series, that's not all they added on as the design and performance have also increased significantly enough that it might even surprise you. Read our full review to learn more!
Design – Boxy and wedge-like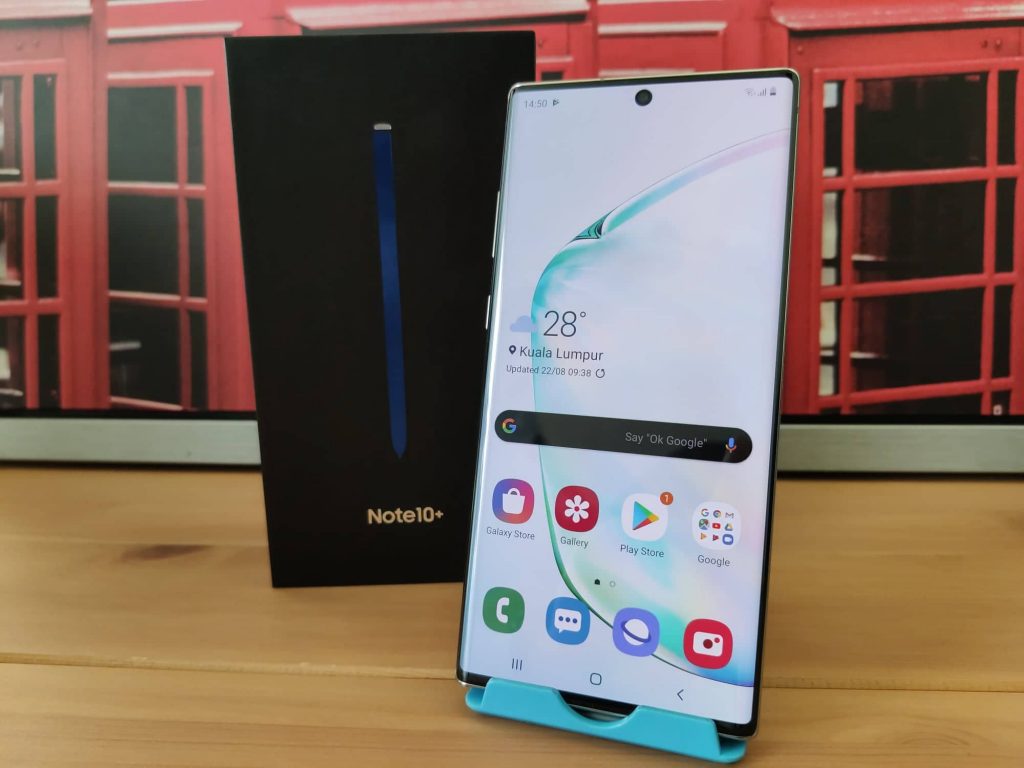 The front full screen: Uninterrupted and immersive screen with only a small camera cutout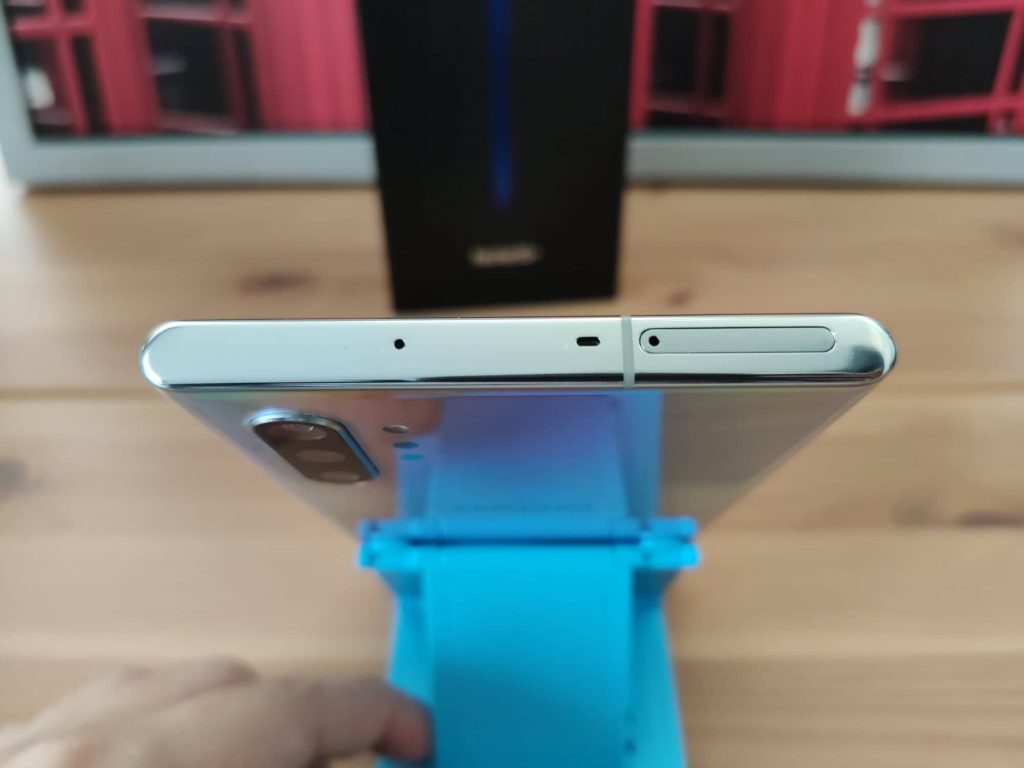 SIM tray with microSD expansion, a speaker, and a microphone on the top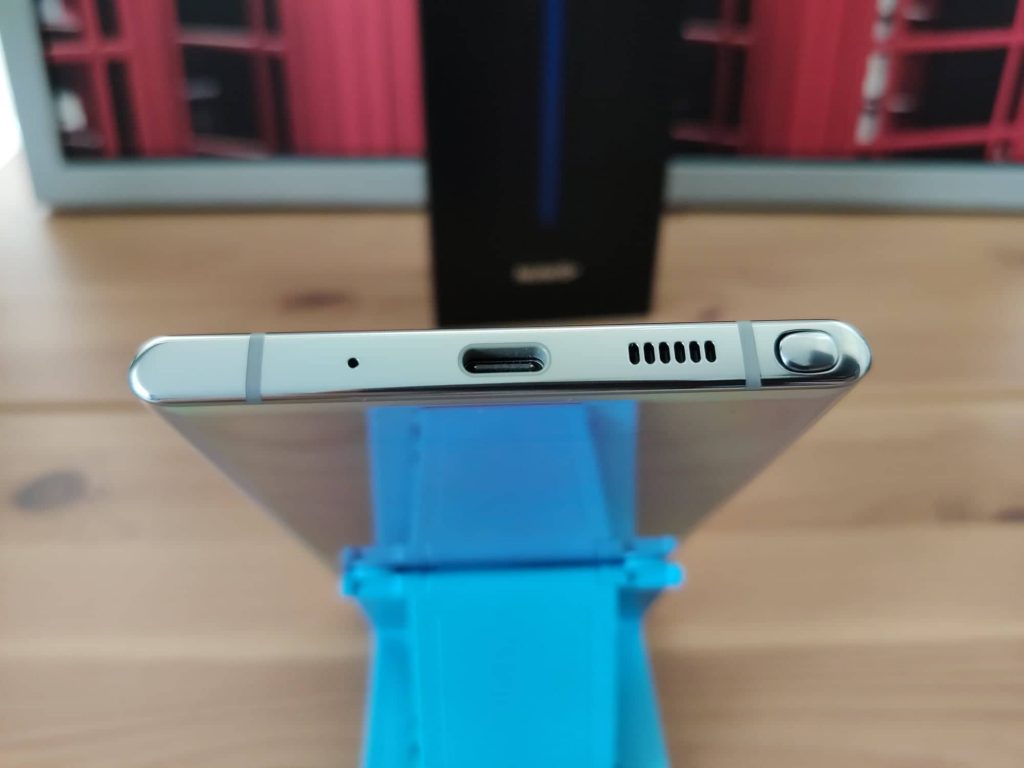 On the bottom, there's the USB Type-C port, S Pen, a speaker grille but no 3.5mm headphone jack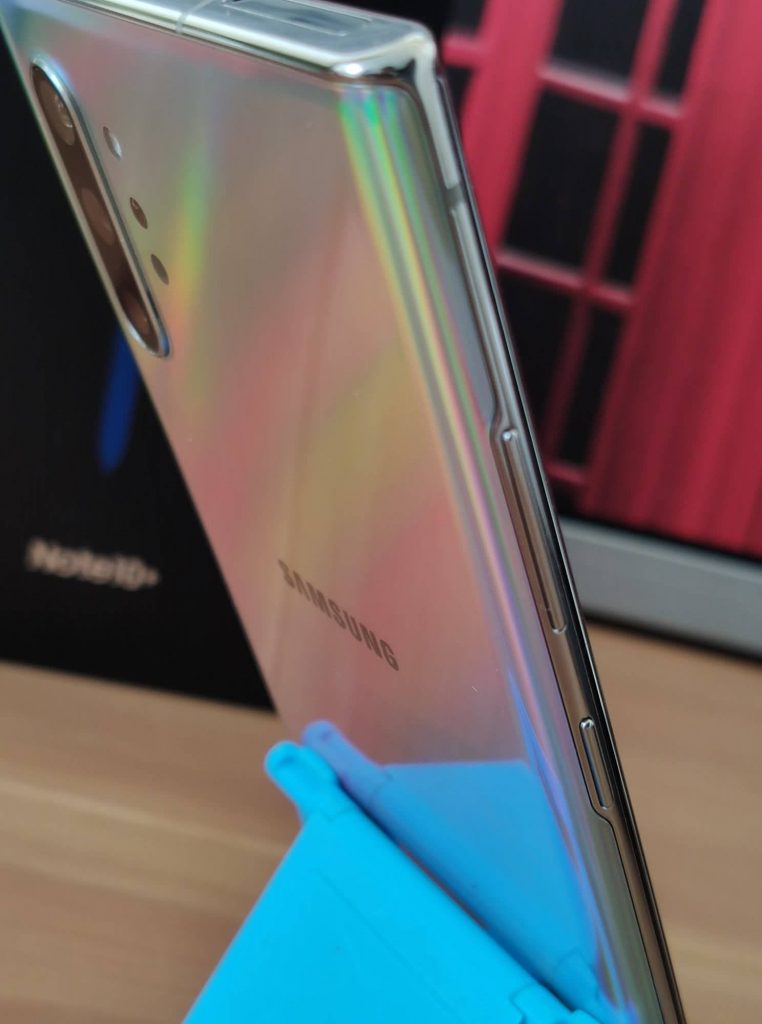 Bixby button remains on the left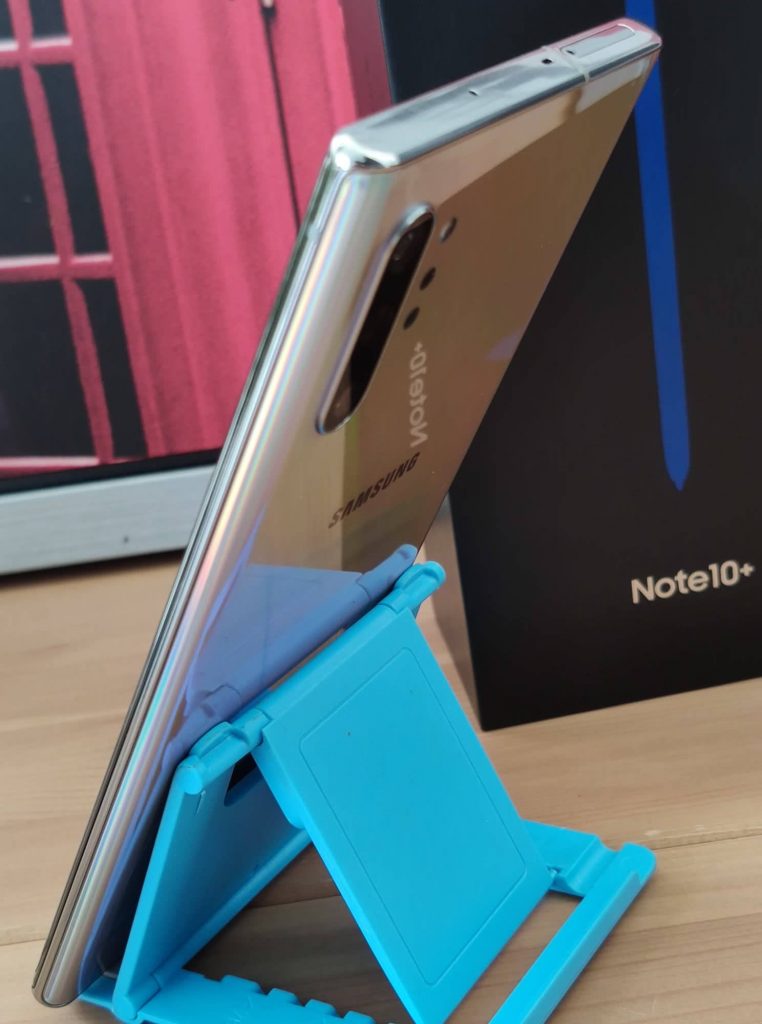 Power button is missing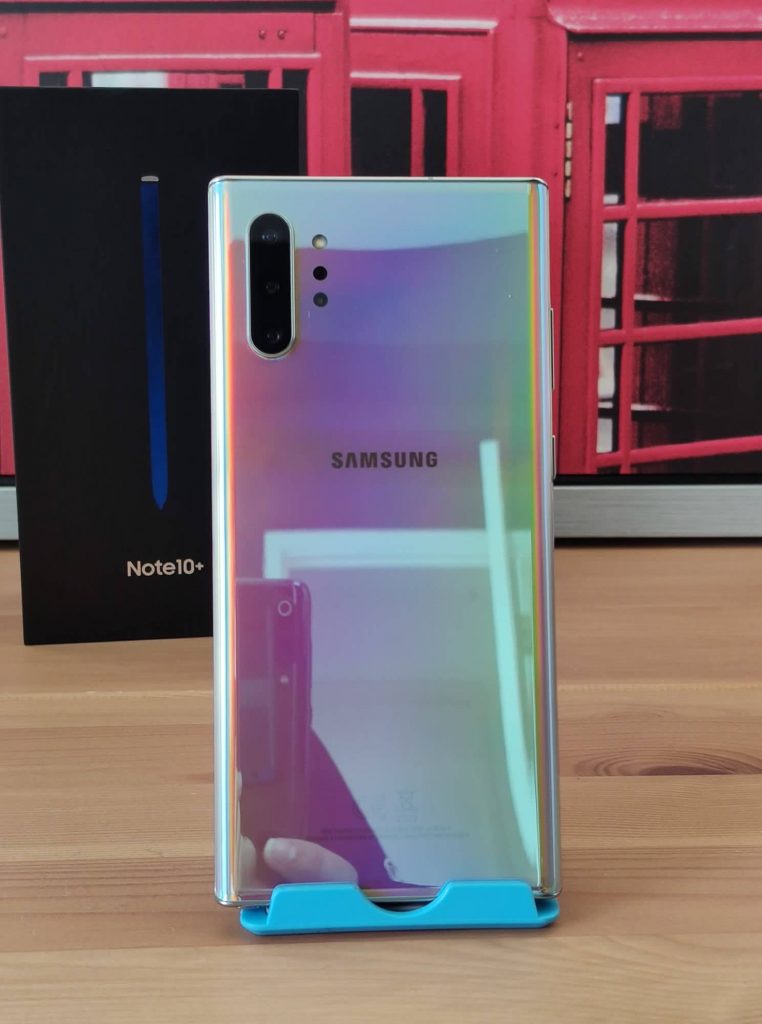 Compared to the Galaxy S series, the Note series looks boxier. The Samsung Galaxy Note 10+ has a straight-edged, wedge-like design and the curved screen is not as steep as the S series. The Infinity-O display design offers a nearly bezel-less screen and when it pairs with the 2k resolution Dynamic AMOLED, the viewing experience is utterly immersive. If you opt for the Aura Glow colour, you can expect to see the reflected animated rainbow of colours as you move it around in your hand. The effect is simply mesmerizing.
The lack of a 3.5mm headphone jack on the Galaxy Note 10+ is just a shame. However, what seems to be included is a pair of AKG-tuned USB Type-C headphones. Keep in mind that you need to get an adapter with a DAC for audio conversion. Another pain point is that the Malaysian Galaxy Note 10+ unit does not come with a Micro USB converter or a USB A to USB-C cable. You have to get yourself a USB-A to USB-B cable to be able to connect to computers. There is a 25W fast charger though.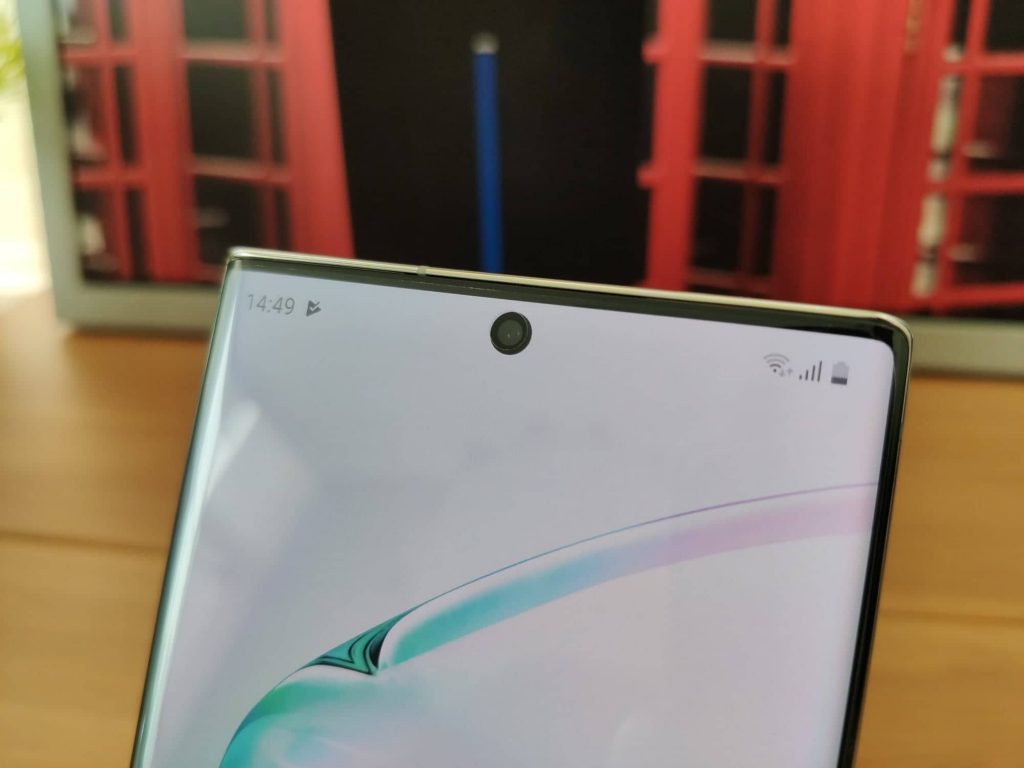 The little camera cut-out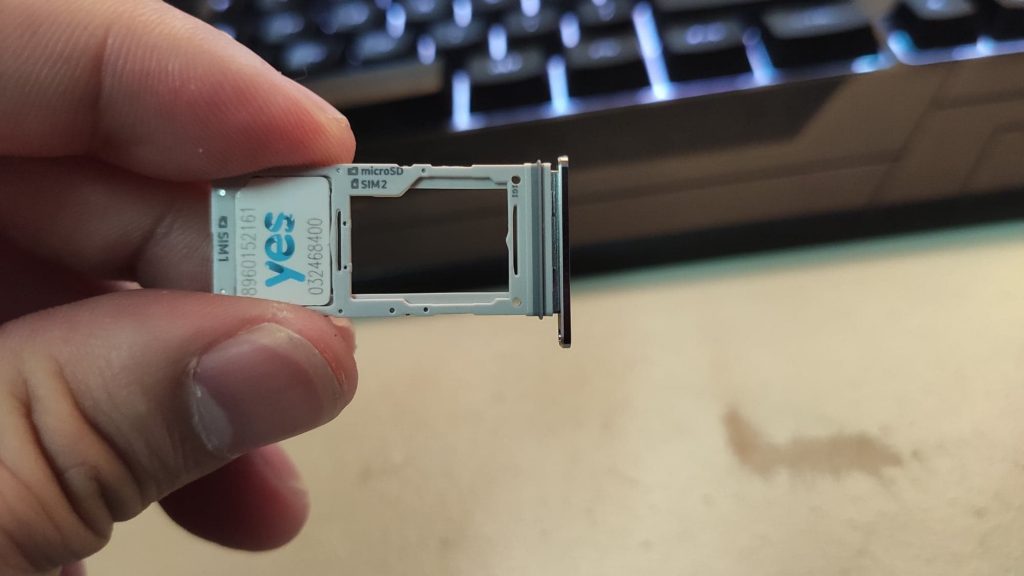 Micro SD Card for additional 1TB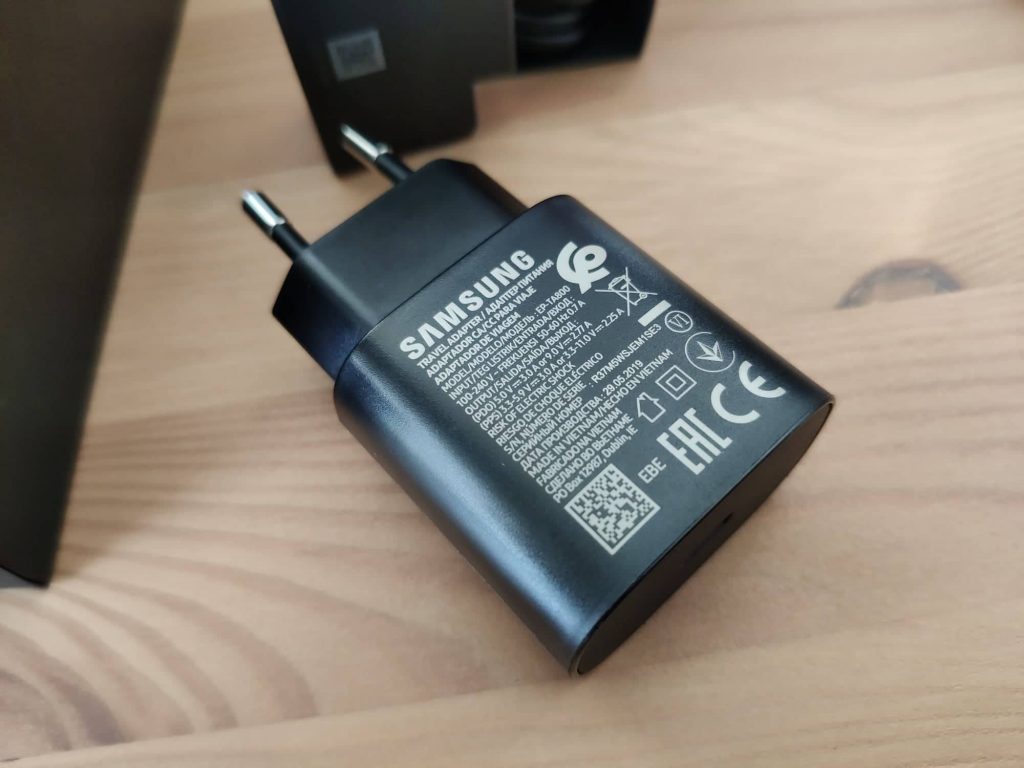 25W fast charger is here!
Tech Specs and Features – 2019's latest upgrade to the next level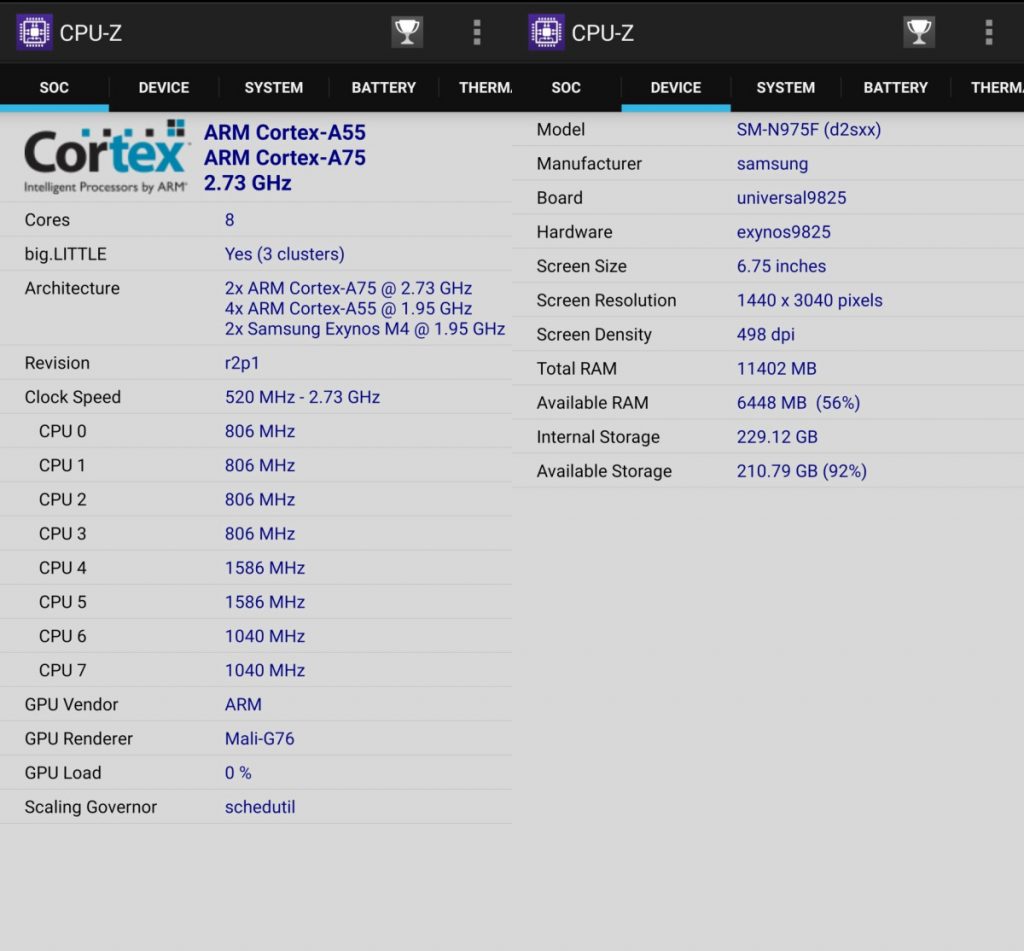 As a flagship device, the Samsung Galaxy Note 10+ is powered by the Exynos 9825 chipset, which is a step above the 9820 and notably the first-ever processor built with the 7nm EUV process. Though it comes with a 512GB storage variant, the 256GB version is likely more than enough for most people.
Camera-wise, the Galaxy Note series comes with 12MP primary (f/1.5-2.4) + 12MP telephoto (f/2.1) + 16MP ultra-wide (F2.2) and 3D ToF VGA depth quad rear cameras. Photography is very versatile with such a camera setup! That said, the 3D scanner needs some upgrades on the accuracy though it still works pretty fast. Besides good lighting conditions, a large scanned object with good contrast and less empty space are essential in getting a good 3D scan of an object.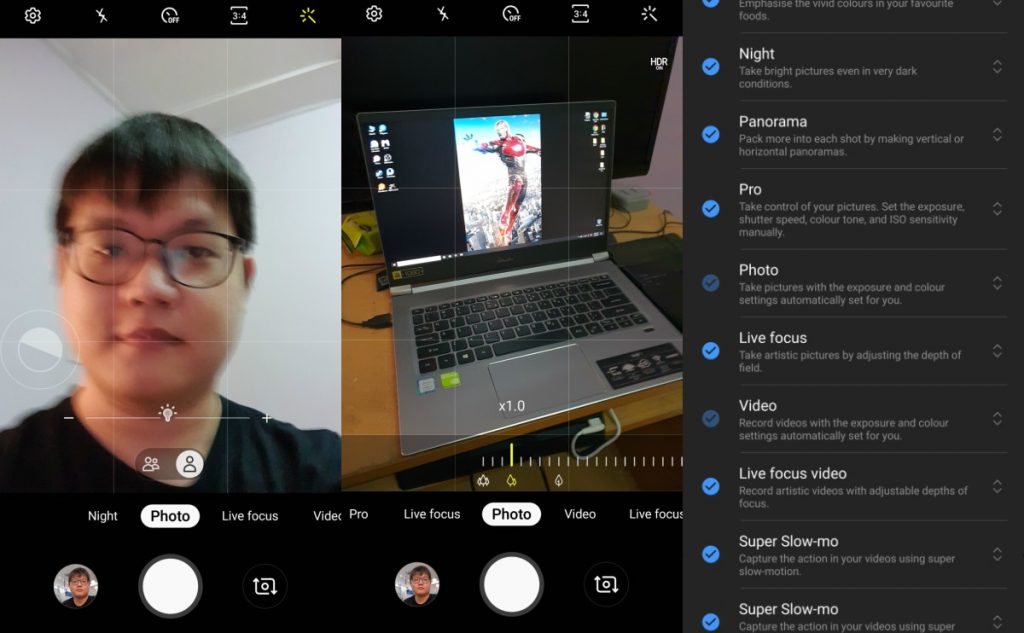 The camera interface with plenty of modes and features
3D scanning process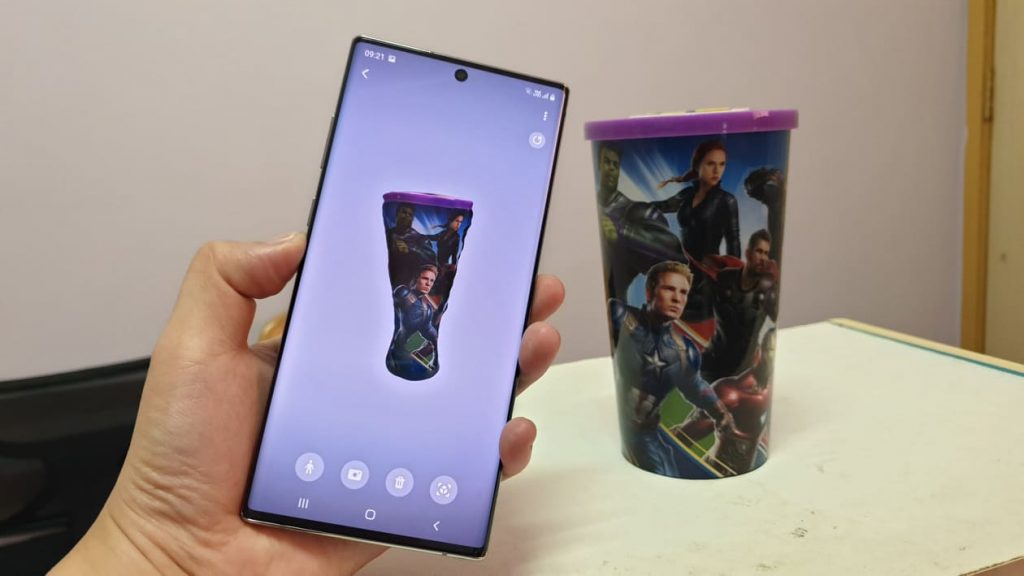 The scanned object is somewhat distorted but details are well-kept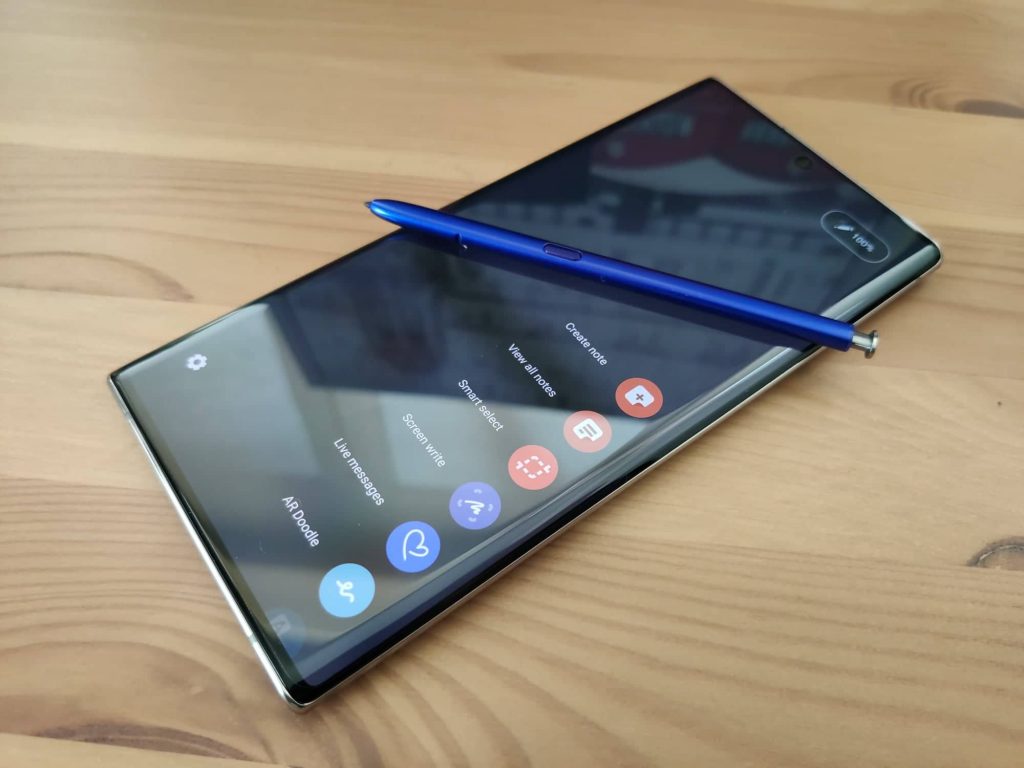 Thicker and chubbier S-Pen
Compared to the Note 9's S-Pen
We especially liked taking photos and video recording with the S Pen that comes with AR Doodle feature. The AR Doodle lets you scribble and the strokes will stay at the position where you have drawn them in the air. It's time to get creative with AR Doodle!
The power button has been removed in the Samsung Galaxy Note 10 series and is being replaced by a Bixby button. Hence, all buttons are set on the left of the device. The Bixby button can be used to activate Bixby as well as to open and close a web page. Plus, you can now set to activate after a double-tap rather than a single tap. It doesn't have a power button but you can swipe your palm across the screen to get a screenshot.
Performance – Performs like a beast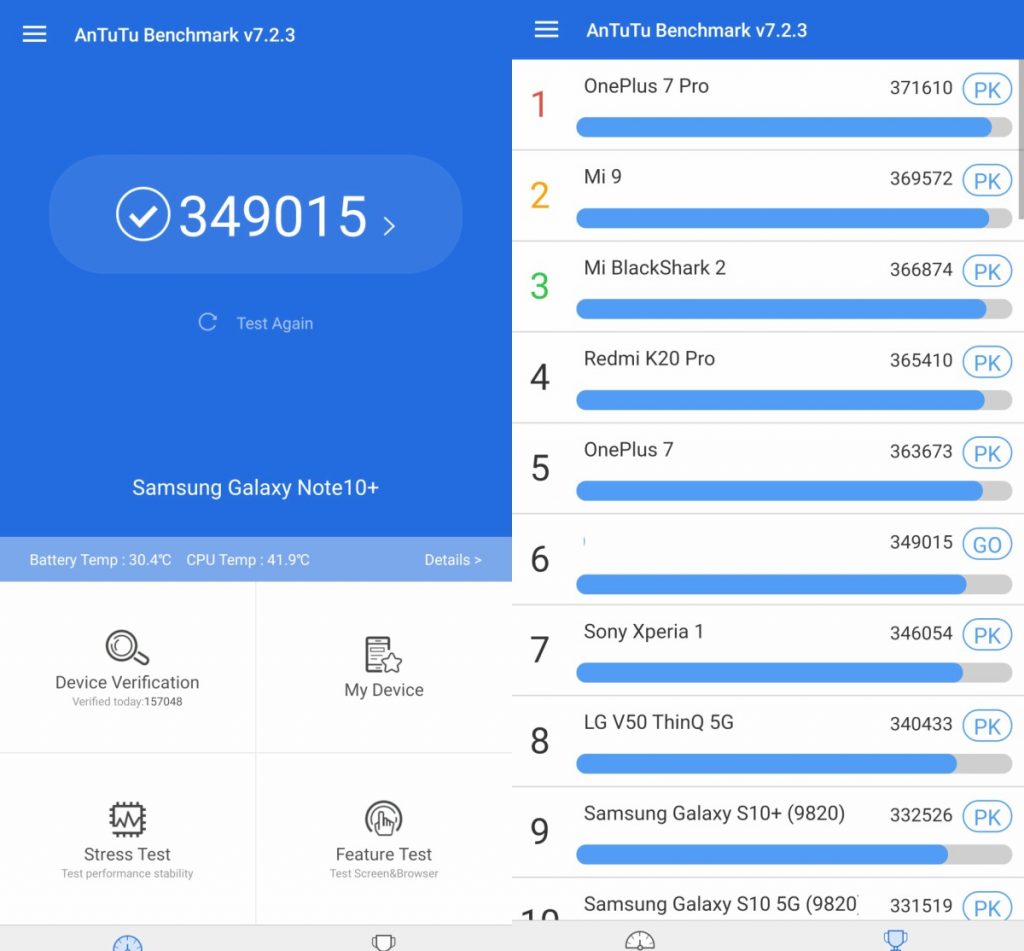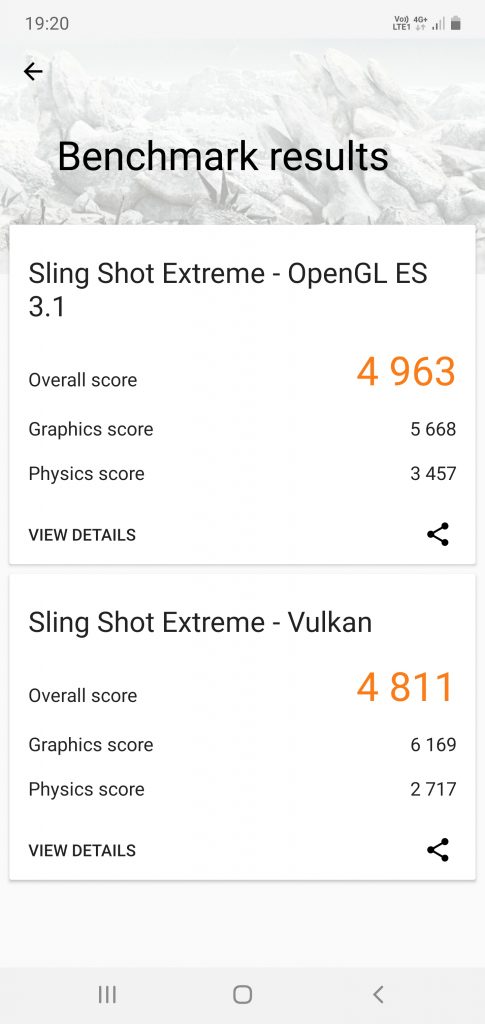 The Samsung Galaxy Note 10+ managed to score 349015 points that proved its prowess as a flagship phone. On graphic tests, it scored 4963 on OpenGL ES 3.1 and 4811 on Vulkan. Hence, 3D gaming isn't a problem either.
Fast-paced games like PUBG Mobile and graphic-intensive games like FFIX Android fly by without any issue. Even the games have been set to the highest setting, no lag or even frame drops to be seen. Screen recording is so much easier now by simply dragging the notification bar down and tapping the screen recorder button.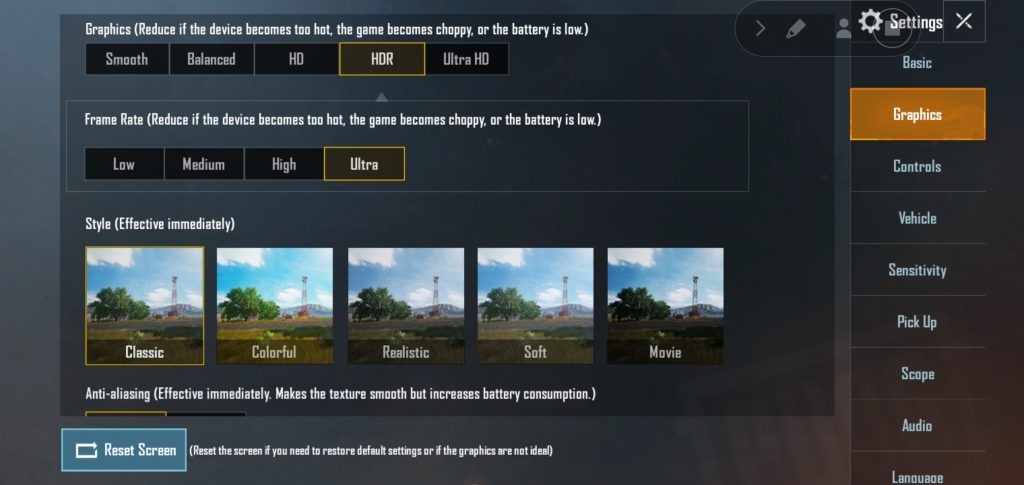 PUBG Mobile on the highest setting possible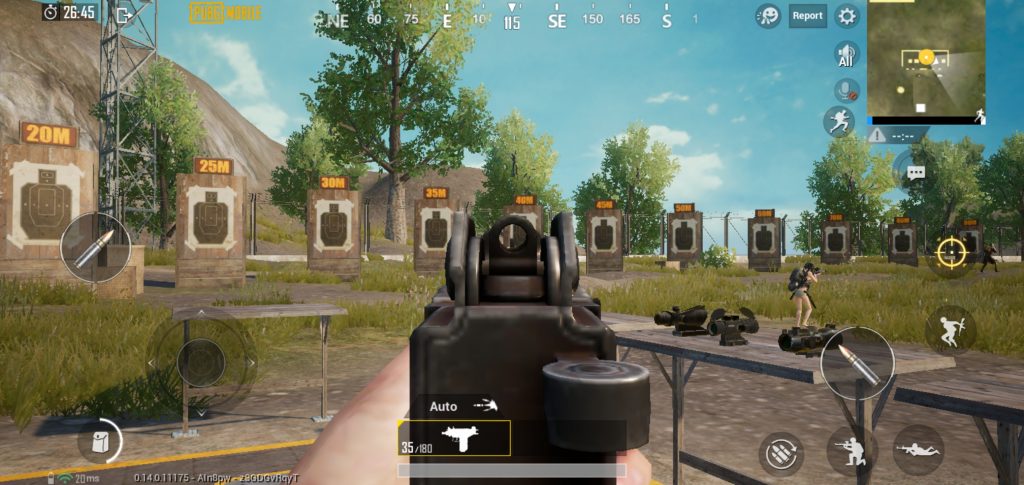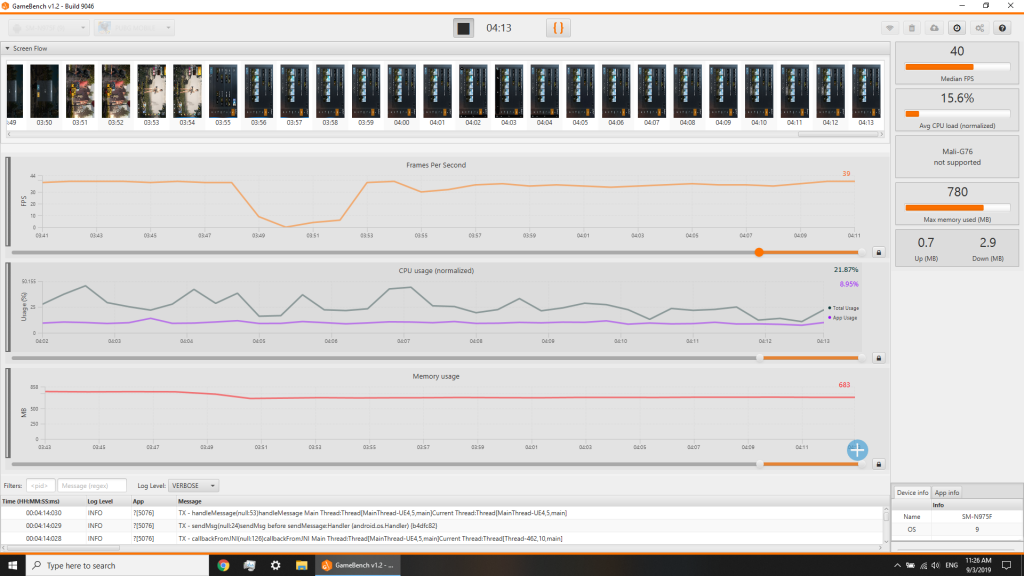 GameBench measured stable frame rates of 41FPS on PUBG Mobile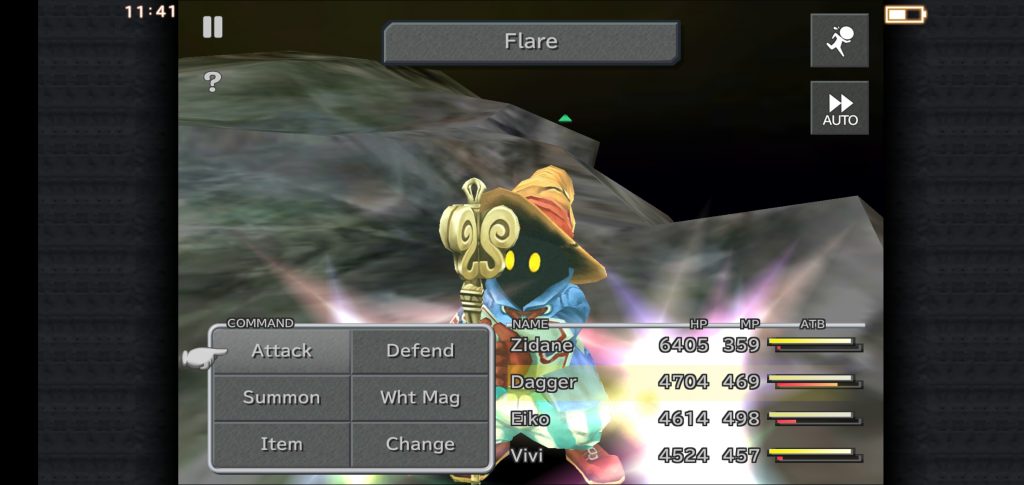 Amazing 3D graphics with no lag or blurry details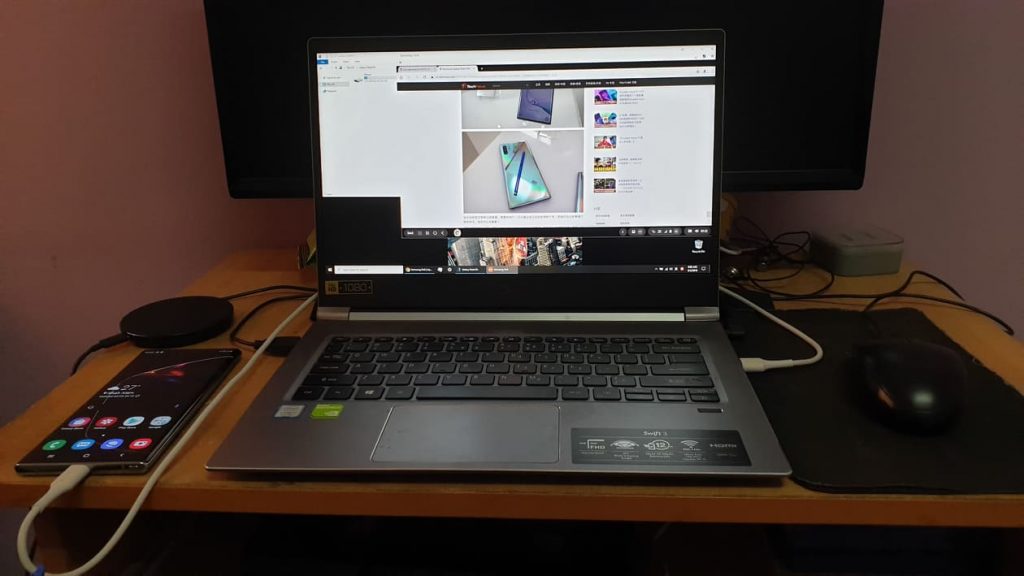 Using DeX on a laptop
Like before, the Galaxy Note 10+ is a fantastic phone for work productivity. While it supports Samsung DeX, you can interact with your phone right from your laptop without a separate keyboard and mouse.
With a massive 4300mAh battery, the Galaxy Note 10+ can certainly last you 16 hours on moderate use and will last 12 to 14 hours if you turn your GPS on or play games constantly. Speaking of charging, the Galaxy Note 10+ took just half an hour to have 40%-45% of juice thanks to the 25W fast charger. It can charge even quicker with a 45W fast charger. Unfortunately, we don't have a 45W charger to run any tests.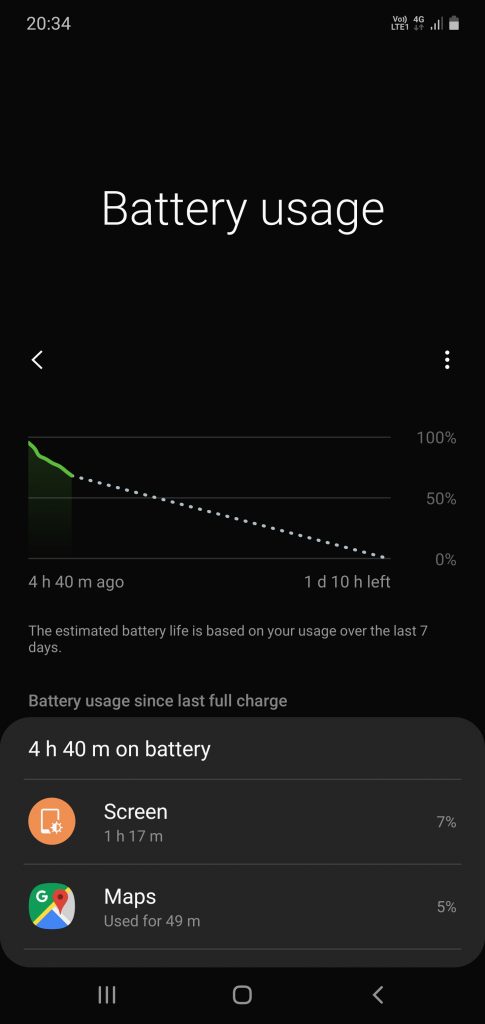 Drained down to 40% after 5 hours use (with GPS turned on)
The Samsung Galaxy Note 10+ does not utilize the traditional earpiece speaker but instead employ sound on display. The screen uses vibration technology to carry the sound to your ear. The audio quality is favourable but feels a little uneasy during a call. It managed to prevent sound from leaking out to others (there is a tiny hole at the top to let the sound out) but surprisingly you still can hear the sound from the rear and front.
Finally, it's time to check on the camera performance. Though the Galaxy Note 10+ has not upgraded to 40MP and above resolutions, the performance is still very much pleasing. What has been enhanced is the video recording capability. Check out below for the photos and videos!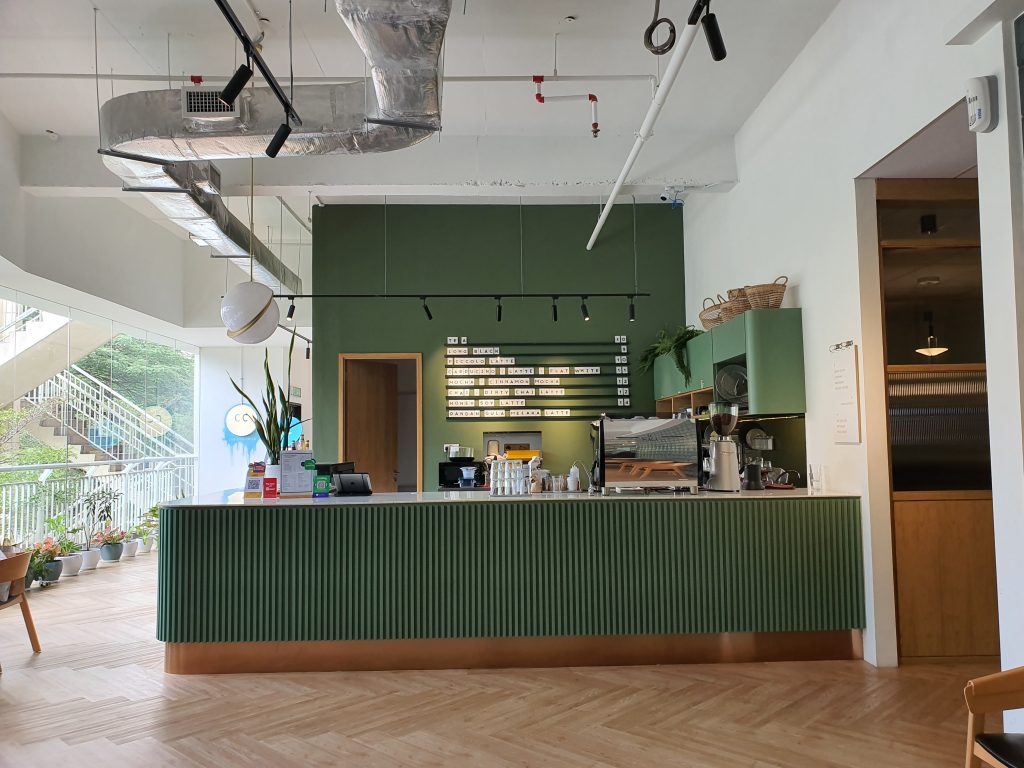 There is almost nothing I can nitpick about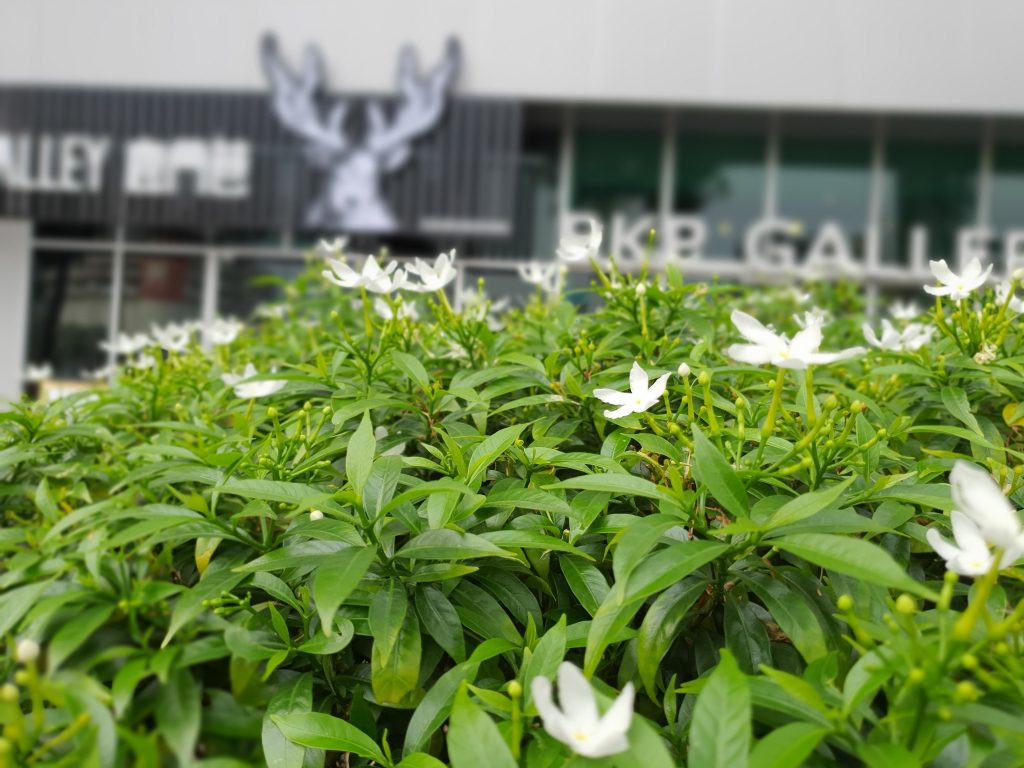 Natural Live Focus shot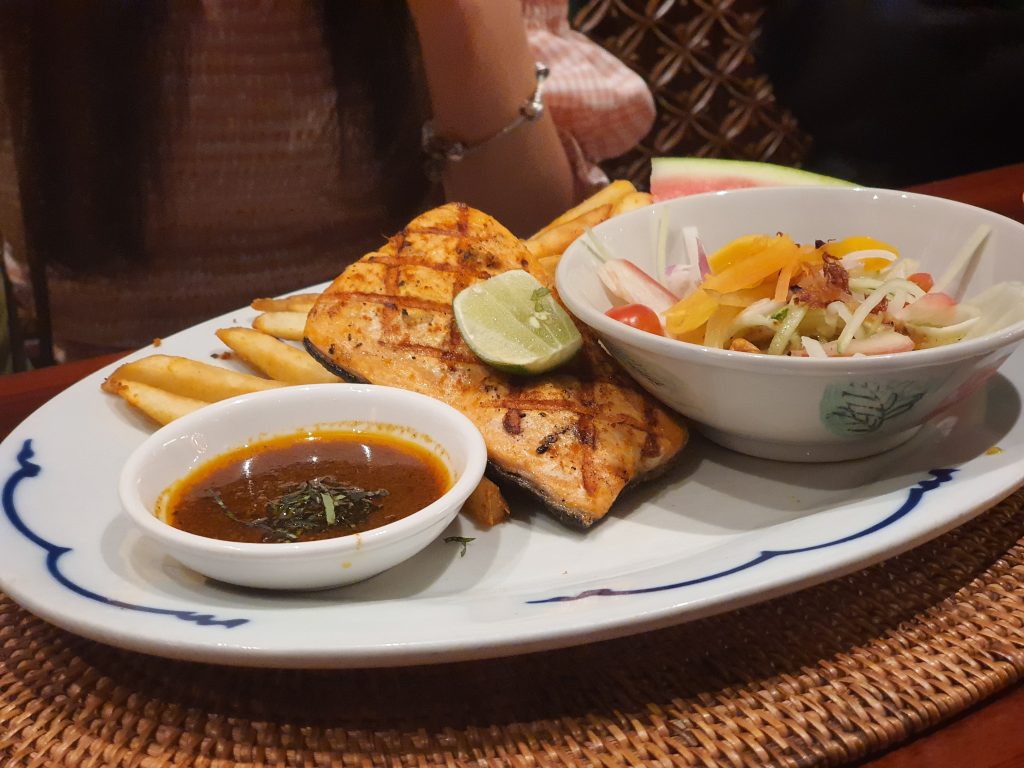 The food is making me hungry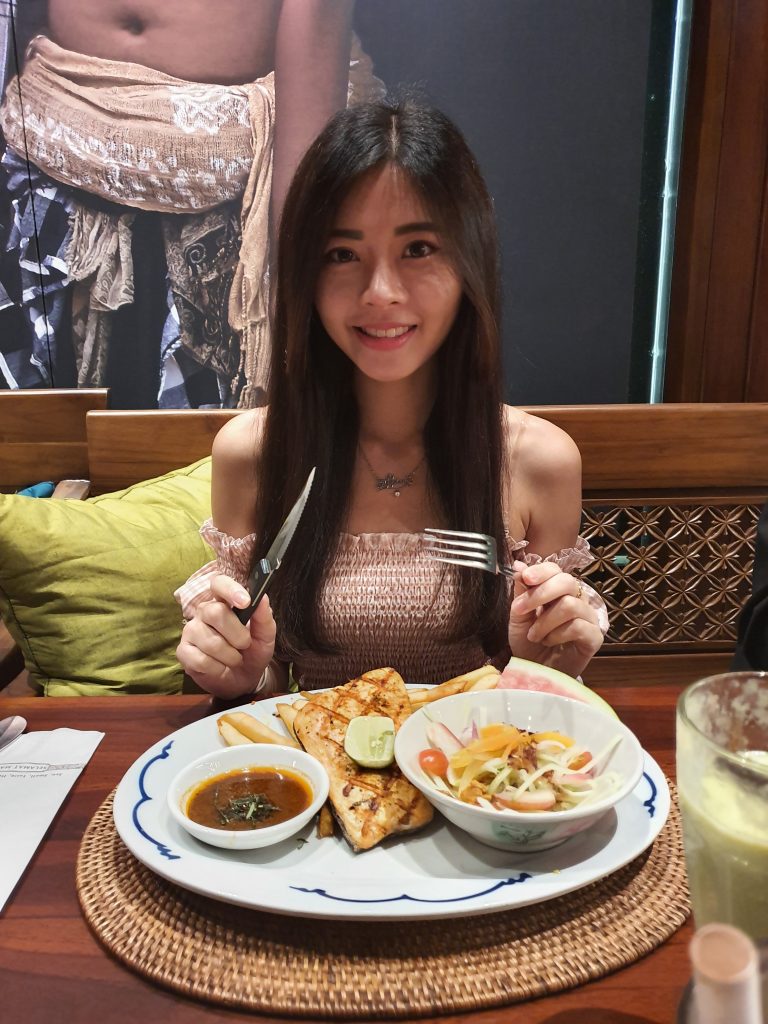 Such a pretty girl!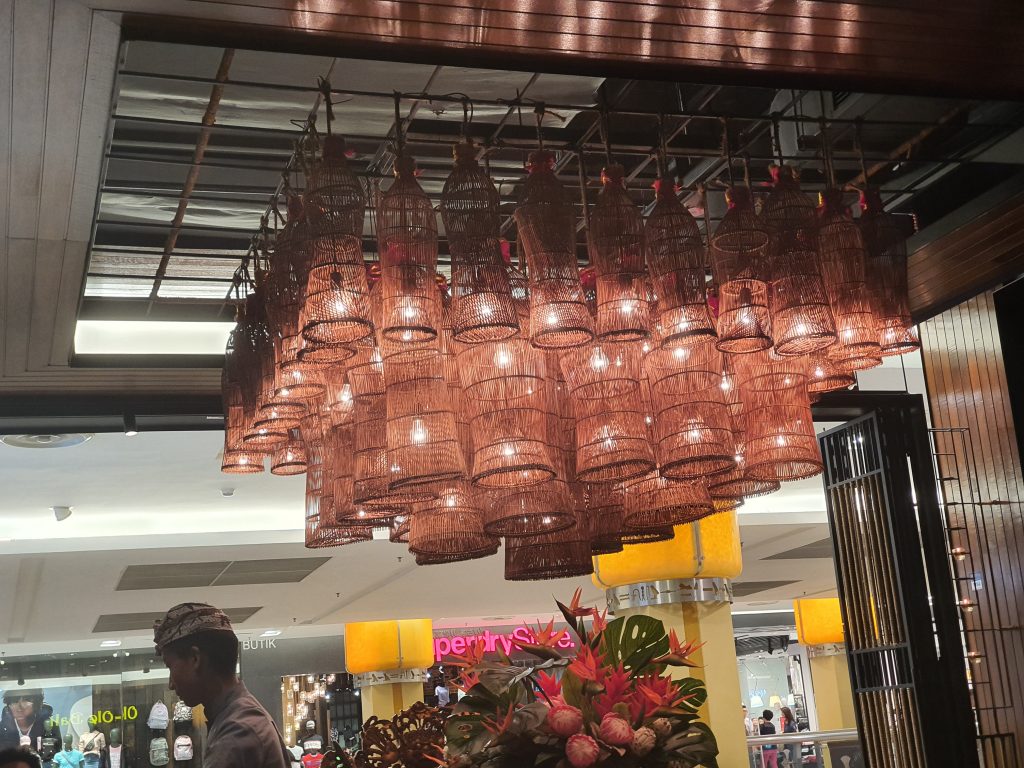 Good colour in 2x optical zoom shot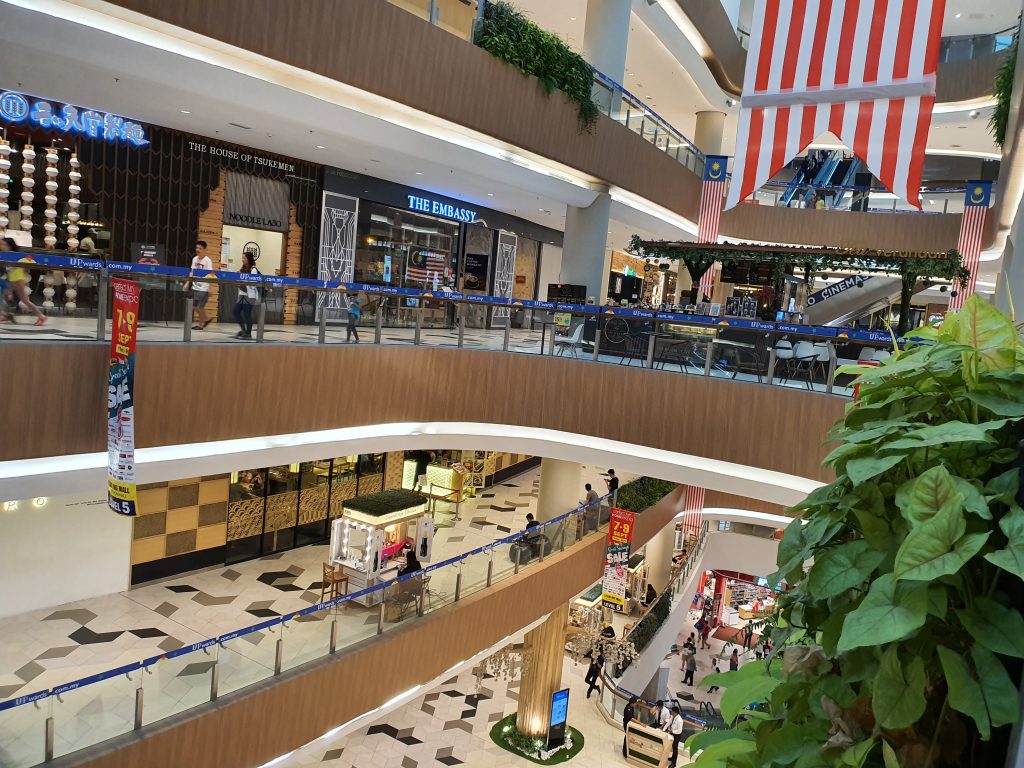 Indoor shot doesn't disappoint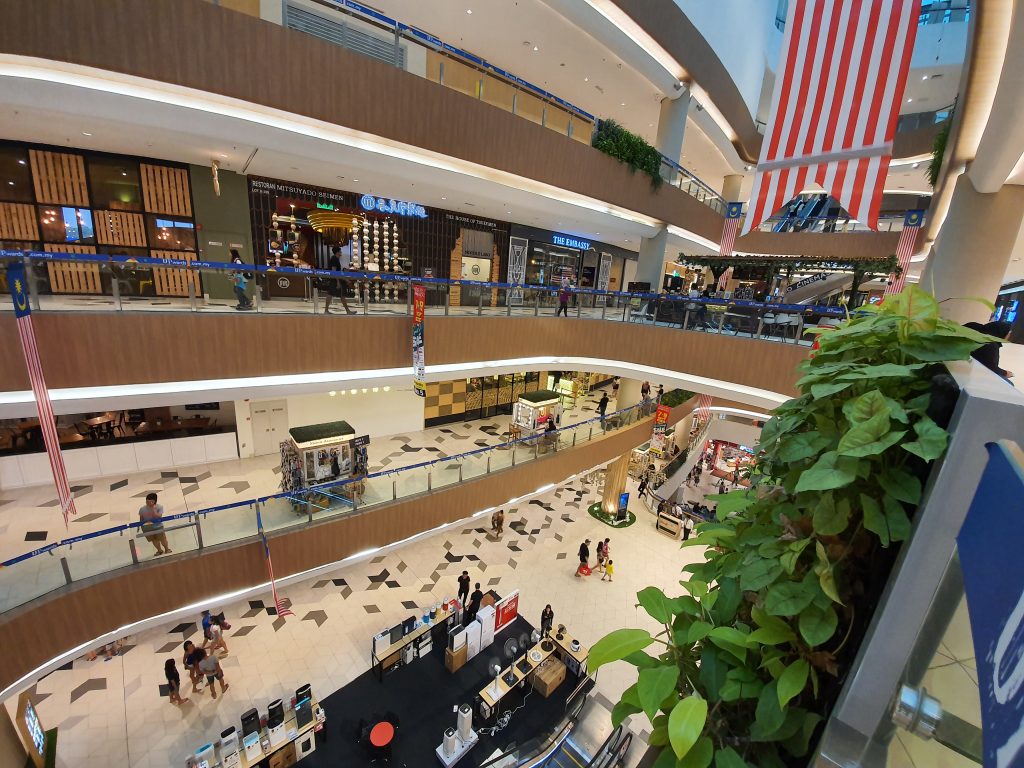 Wide-angle shot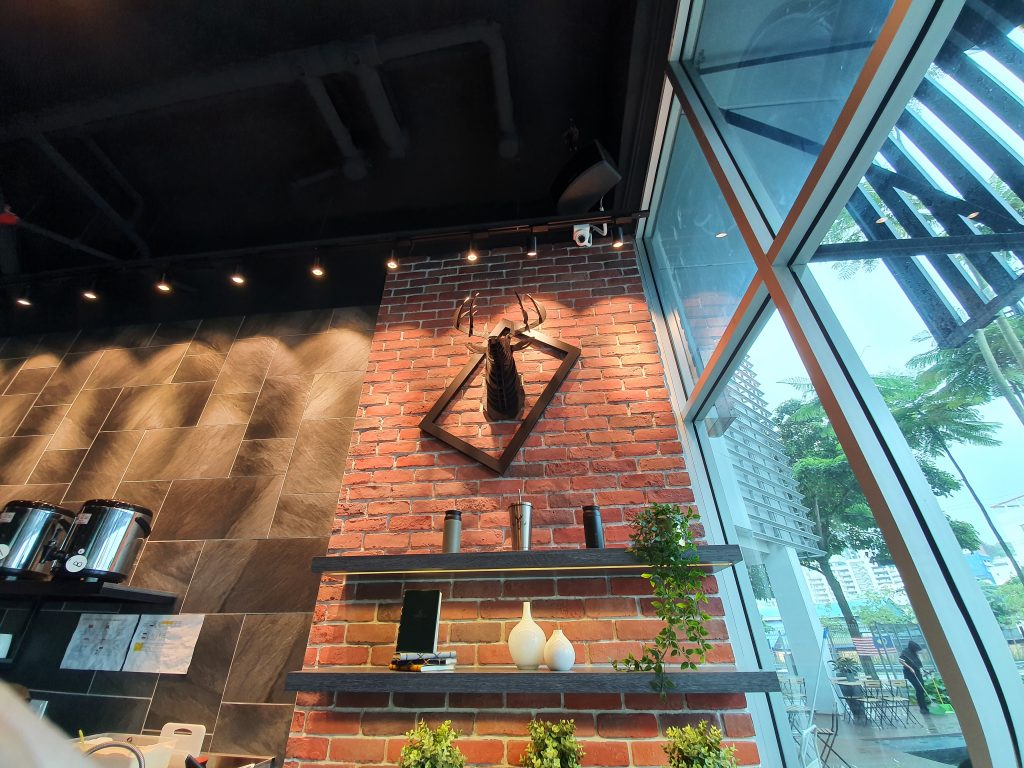 Another wide-angle shot taken indoor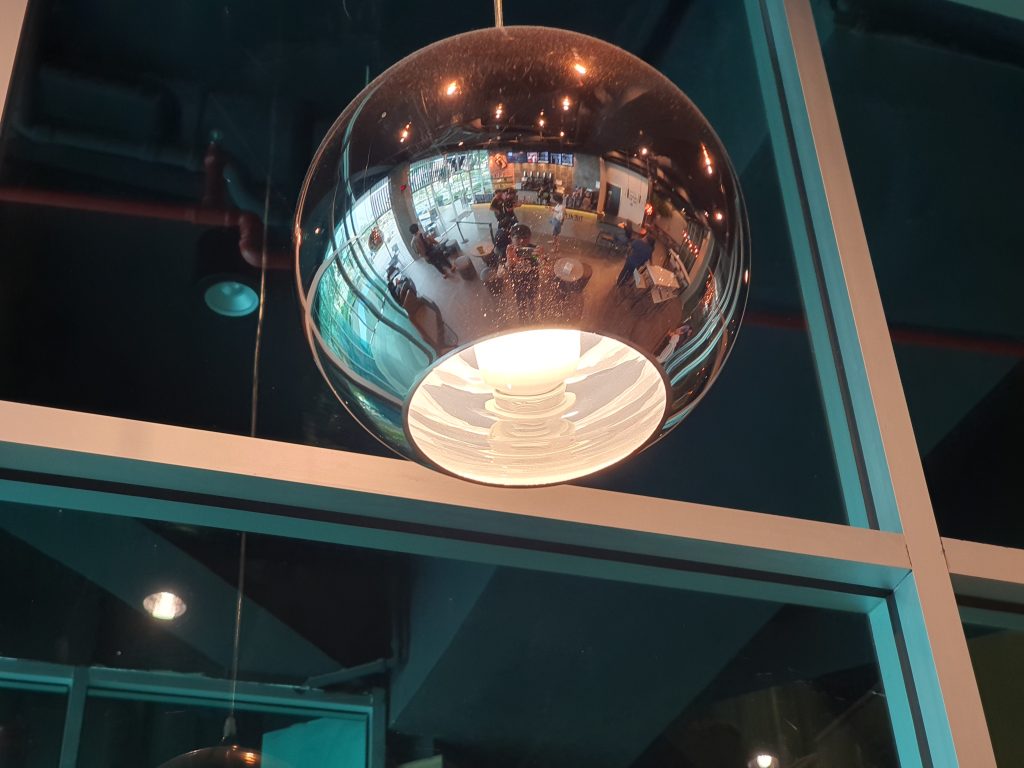 Good indoor lighting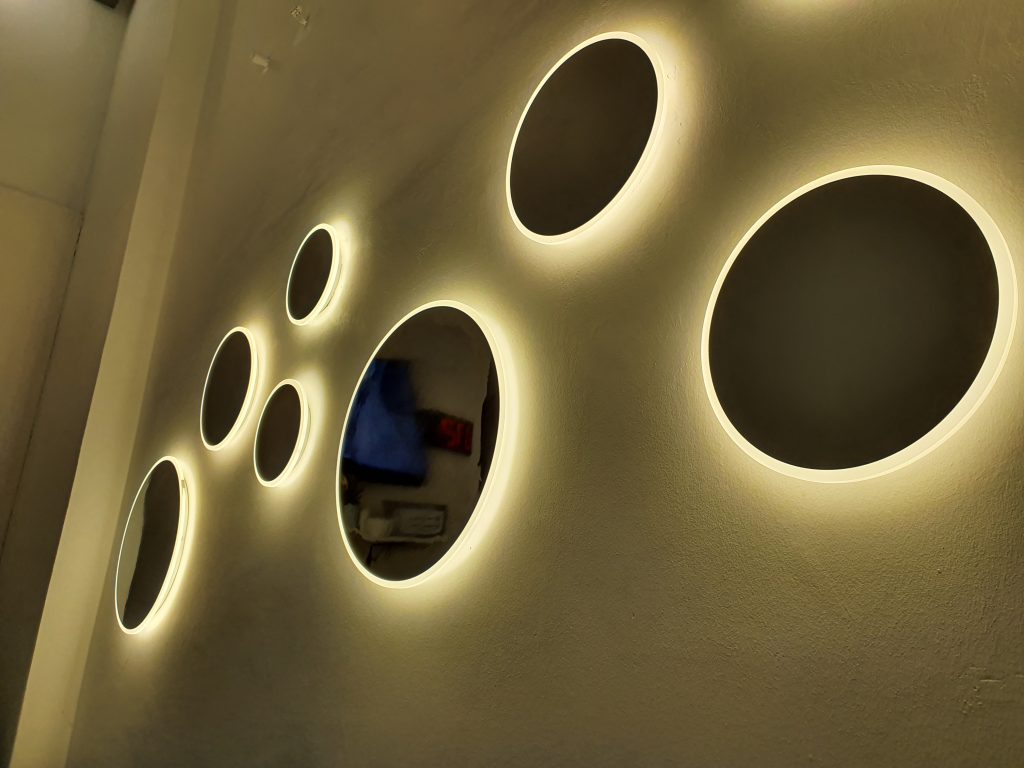 Greater details with noise reduction image filter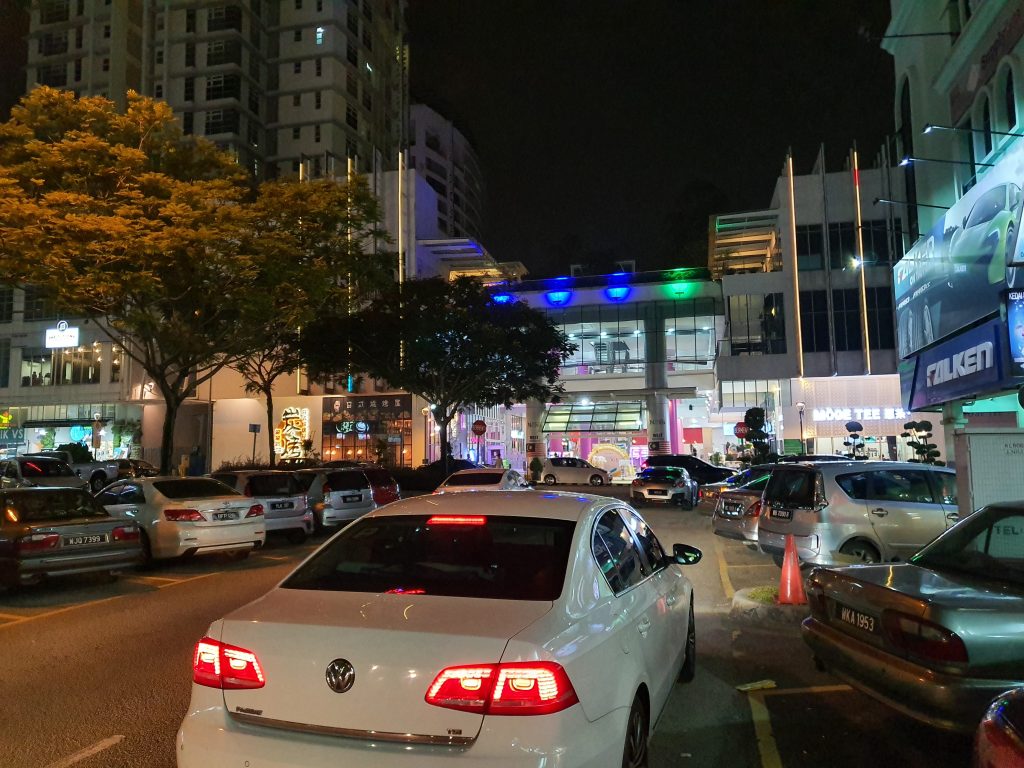 Night shot with great details and colour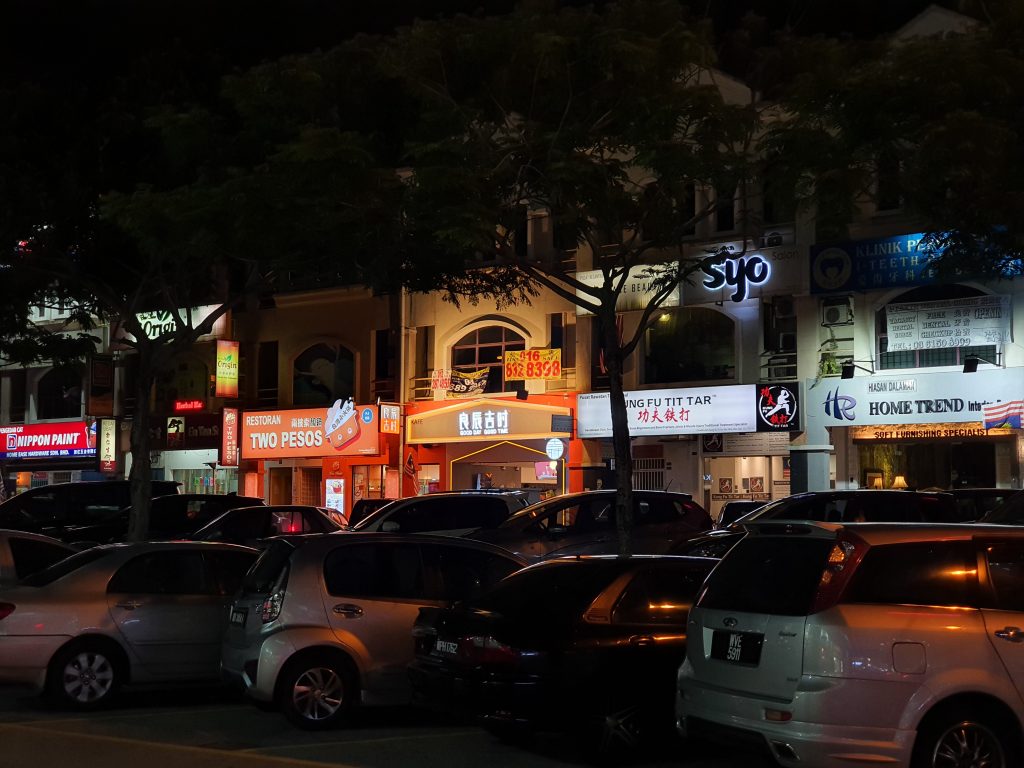 Good contrast
Check out our video that was recording using the Super Steady mode
Conclusion – Productivity-focused device
Undeniably, the Samsung Galaxy Note series is primarily targeting business users. The performance of the latest Galaxy Note 10+ is on another level especially the expanded Samsung DeX desktop that lets you run DeX on your existing PC and then keep it with you on just your phone. If videography and creativity is your thing, the Galaxy Note 10+ wouldn't let you down with its video recording and S-Pen features either.
As for right now, the real competition the Galaxy Note 10+ faces include the Apple iPhone 11 Pro and Huawei Mate 30 series. The iPhone 11 Pro series shares many similarities when it comes to recording video. However, the Galaxy Note 10+ packs an S Pen and it is more compatible with any office environment (unless you are used to Macbook or other Apple devices). As for the Huawei Mate 30 series, these offer significant differences in terms of the camera. We will update this review once we have fully evaluated these features.
On the other hand, the HONOR 20 Pro has decent performance in the video but you can't expect much from the display, stylus (it doesn't have one) and business features. Still, it is a great value pick. If you are looking for another great camera setup at a margin of the price, you may opt for Xiaomi Mi 9 or Mi 9T Pro that offers an AMOLED display (but the battery, design and tech specs are not as impressive). Well, it comes down to personal preference at the end of the day.
We would have liked to see more usage out of the bigger, six-axis S Pen, perhaps as a motion controller? Regardless, the Galaxy Note 10+ is a more than worthy upgrade over its predecessor, so if you're looking for the latest business phone and you're a stylus user, you should definitely consider the Galaxy Note 10+.
For the latest in mobile phones, stay tuned to TechNave.com.