Samsung Galaxy Note 20 Ultra review - A premium productivity phone for content creators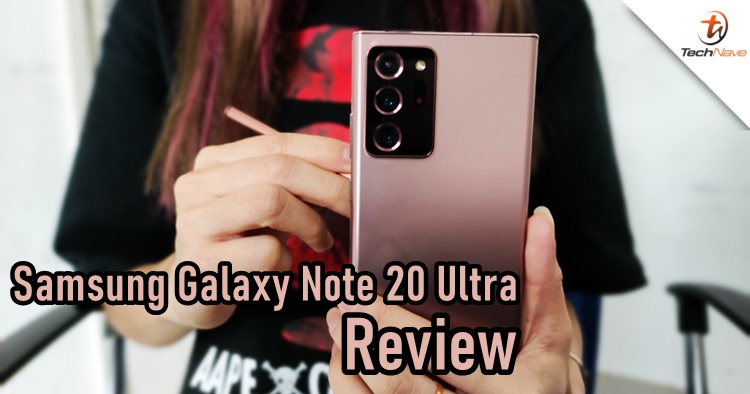 As per tradition, Samsung is back again with another Galaxy Note series smartphone with two variants - the Galaxy Note 20 and Galaxy Note 20 Ultra. We have been writing about some aspects of the Galaxy Note 20 Ultra here and there, but not the full review of the flagship until today.
As many of you already know, this flagship costs RM5199 which seems really premium for most Android users. Comparing it with the predecessor, even the highest memory variant didn't pass the RM5K mark so that's quite an increase. Do the Galaxy Note 20 Ultra tech specs and features justify its high-end price? Read on below to what we have to say on the pros and cons. Here's our review of the Samsung Galaxy Note 20 Ultra.
Design - Elegant but...
Following the footsteps of the Galaxy S20 series, the Galaxy Note 20 Ultra sports a similar design aesthetic. If you compare the Galaxy S20 Ultra and Galaxy Note 20 Ultra side by side, it's a bit hard to tell them apart at first glance but the latter has a more rectangular shape without the curved edges. The Galaxy Note 20 Ultra is also thicker in size, so you'll get a much better grip. It's got a thicker camera bump too, which doesn't look that good. But on the flip side, the new Mystic Bronze colour is quite a sight to behold.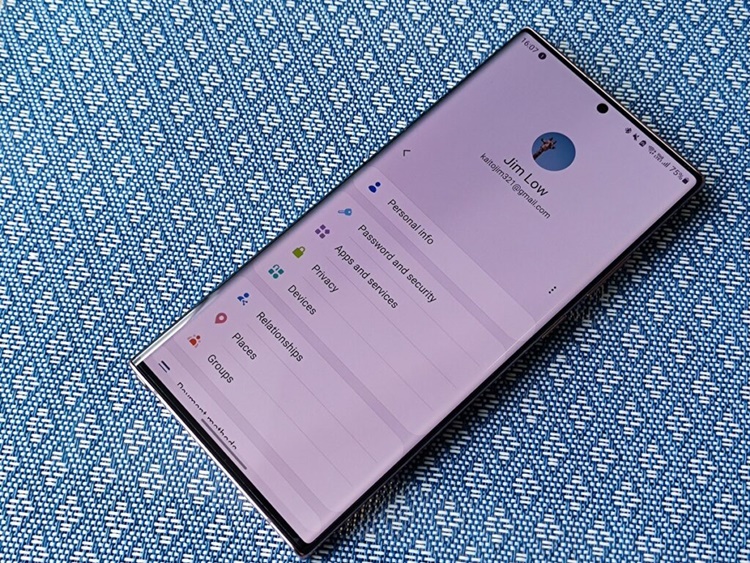 The 6.9-inch Dynamic AMOLED 2X QHD+ Infinity-O display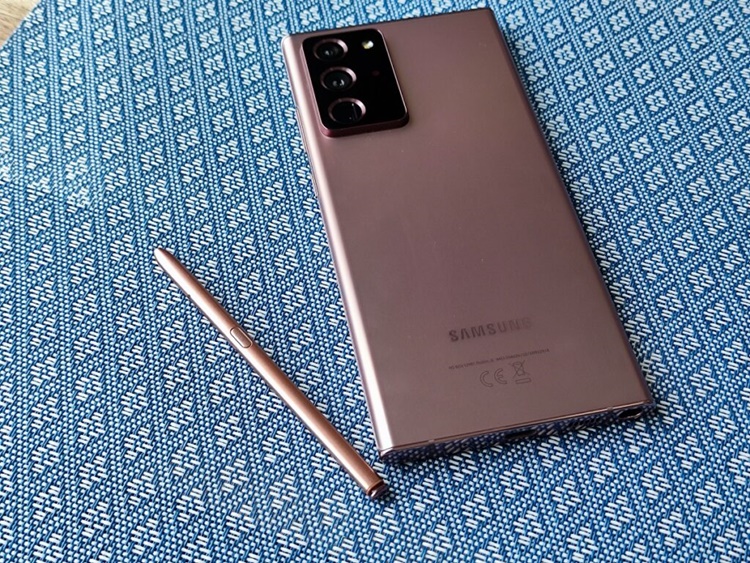 Thankfully, the back of the body does not attract fingerprint smudges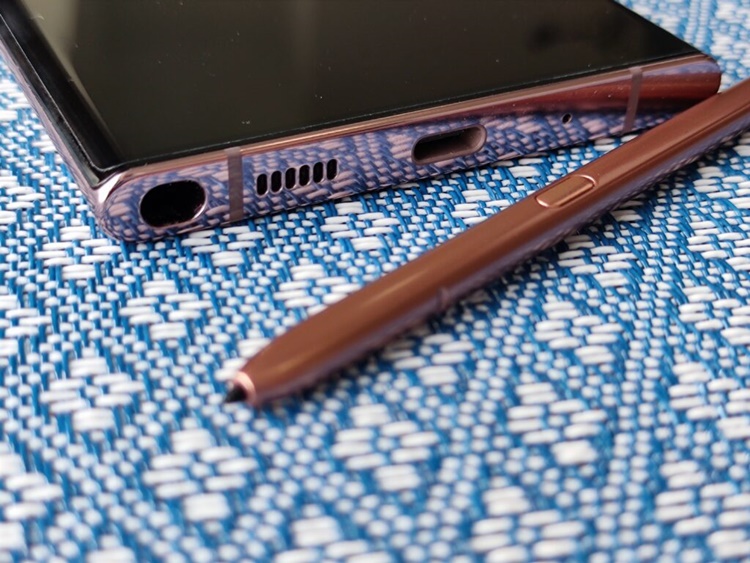 A minor change from the predecessor, the S Pen slot got relocated to the left from the right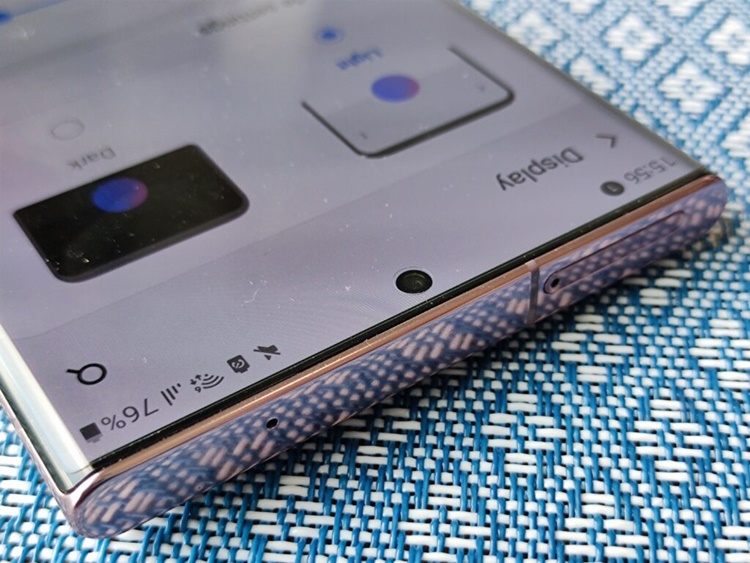 A closer look at the curved display, top narrow bezel and the SIM card slot on top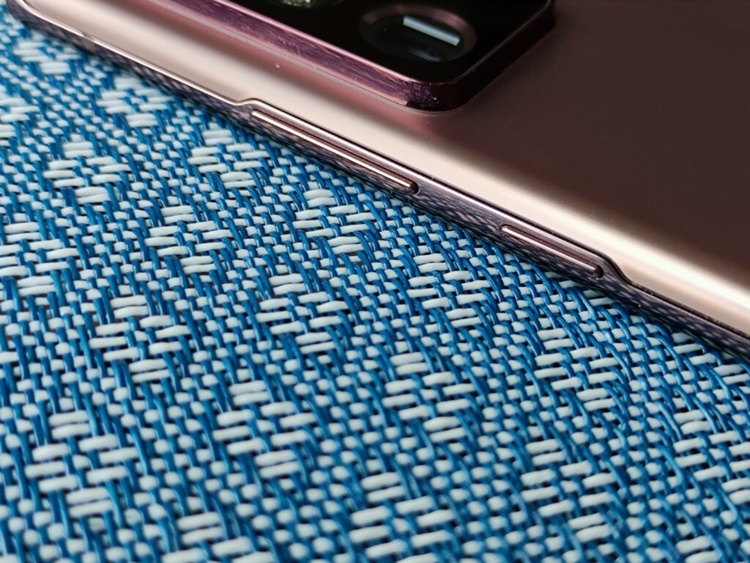 The power and volume buttons also got relocated to the right side from the left. Also, you can see how thick the camera bump is
The overall design is good but we can't help but notice the protruding camera bump. I mean sure, it's normal for phones to have them. But if some camera bumps are like mountains, the Galaxy Note 20 Ultra's camera bump is the equivalent of Mount Everest. We recommend keeping the protective casing on at all time to prevent scratches. Better be safe than sorry!
Tech specs and features - More productivity tools
Here's the configuration of the Samsung Galaxy Note20 Ultra: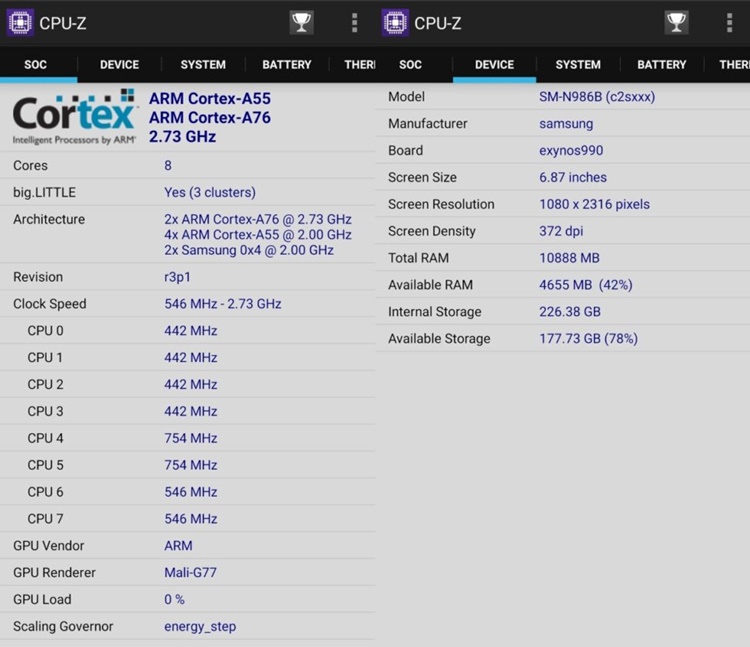 Exynos 990 chipset

12GB of RAM

256GB internal storage

6.9-inch Dynamic AMOLED 2X QHD+ Infinity-O display

Triple rear camera - 108MP + 12MP ultrawide + 12MP telephoto

Front camera - 10MP

Features 120Hz refresh rate, 5x optical zoom + 50x digital zoom, 8K video recording, Pro Video Mode, in-display fingerprint sensor, IP68 water and dust resistant, NFC, Dolby Atmos stereo dual speakers

Supports WiFi 6 (ax), Bluetooth 5.1, 5G connectivity

4500mAh battery capacity (support 25W fast charge)
In terms of tech specs, it shouldn't come as a surprise that our local set is carrying the Exynos 990 chipset, which most gadget enthusiasts consider its downside. With comparisons made online against the Snapdragon 865+ chipset, we won't try to convince you that it's better in some ways. But to be honest, the difference isn't that big and it won't matter to casual users. Furthermore, the Galaxy Note 20 Ultra is meant for business office workers and content creators who are the main target audience here.
The S Pen stylus has been the main staple of the Galaxy Note series and it's a great tool for both business office workers and content creators alike. Apart from adding more Bluetooth commands, the stylus sensitivity has been improved and it works great with Samsung Notes, which also allows you to do audio recordings. It's also worth mentioning that you can use Samsung Notes on Link To Windows, which delivered a much better working experience than Samsung DeX. You can read more about it here.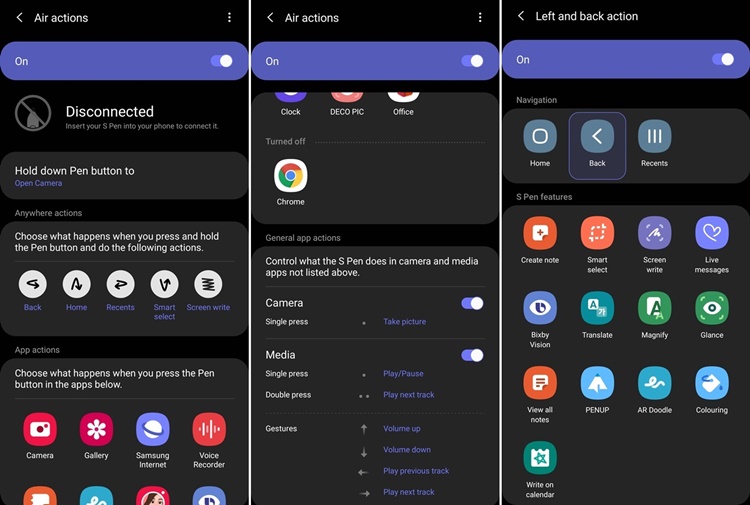 The S Pen settings where you can customise your Air Actions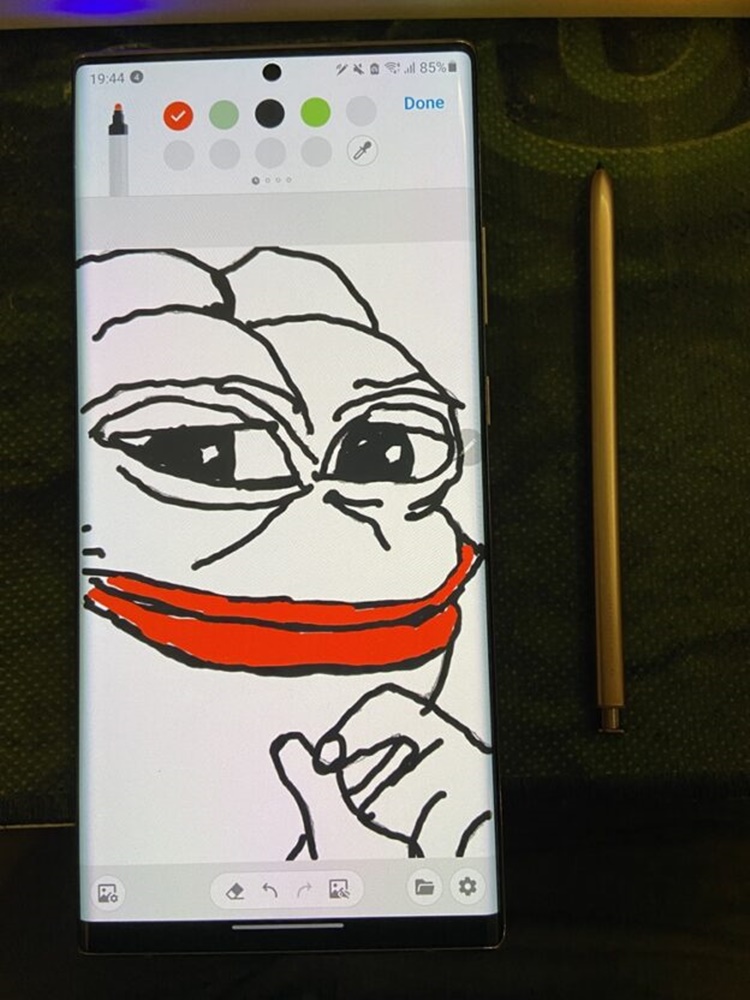 Rate my drawing :D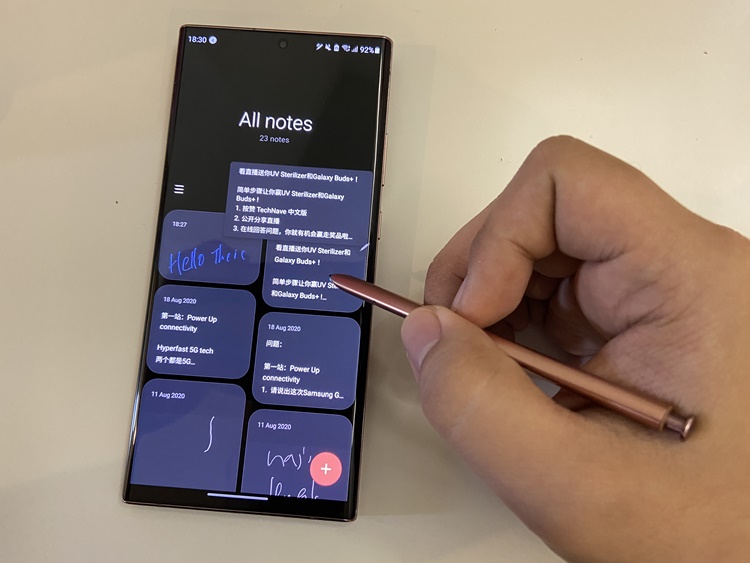 The S Pen works well with the improved Samsung Notes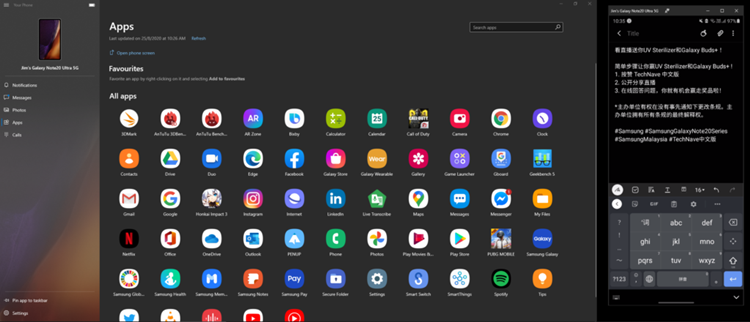 Link To Windows feature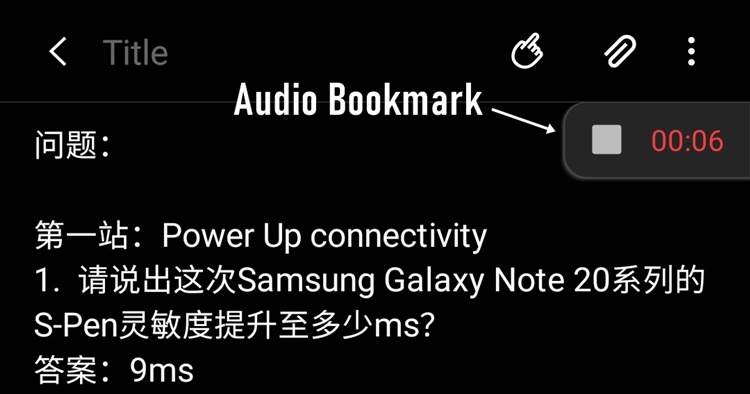 Audio Bookmark can come in handy for doing interviews
Not that we want to put down Samsung DeX or something. After all, Samsung DeX was an important foundation that Samsung used to derive its new Link To Windows. This feature works on every Windows 10 PC, and the Galaxy Note 20 Ultra already has it so there's no installation or cable needed. Just follow the steps and you'll be able to Link to Windows in no time, allowing Screen Mirroring and multitasking without lifting your phone.
We also mentioned before that the Pro Video Mode should be a useful feature for content creators thanks to the new audio directional control, which allows you to focus the mic receiver at the Front, Rear or Omni. There are also other video settings available that you can learn more about here.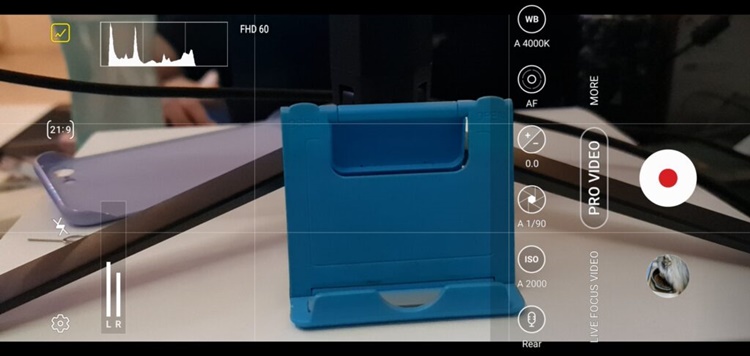 The Pro Video Mode with all the camera settings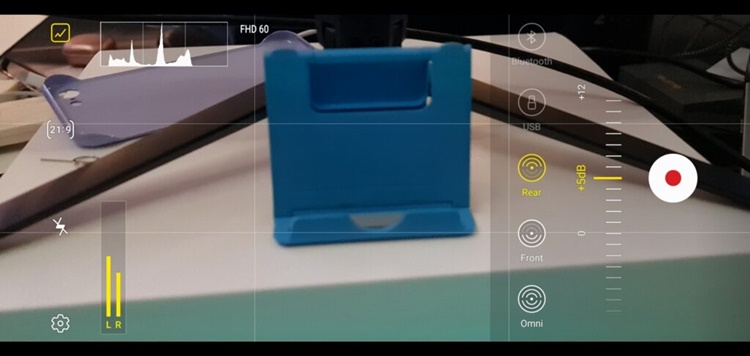 Once you tap on audio, you can set the mid receiver direction to Rear, Front or Omni. You can connect the phone to an audio piece via USB or Bluetooth too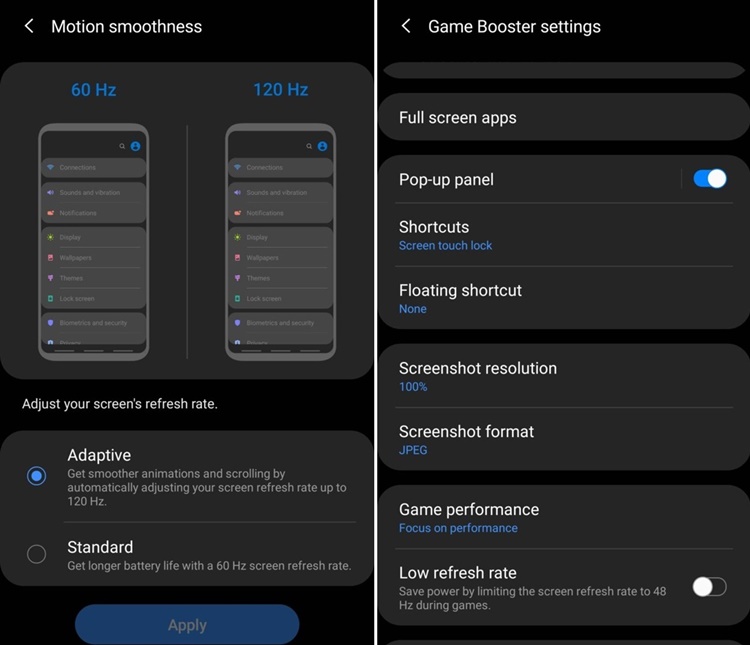 The refresh rate setting (left) and Game Booster (right)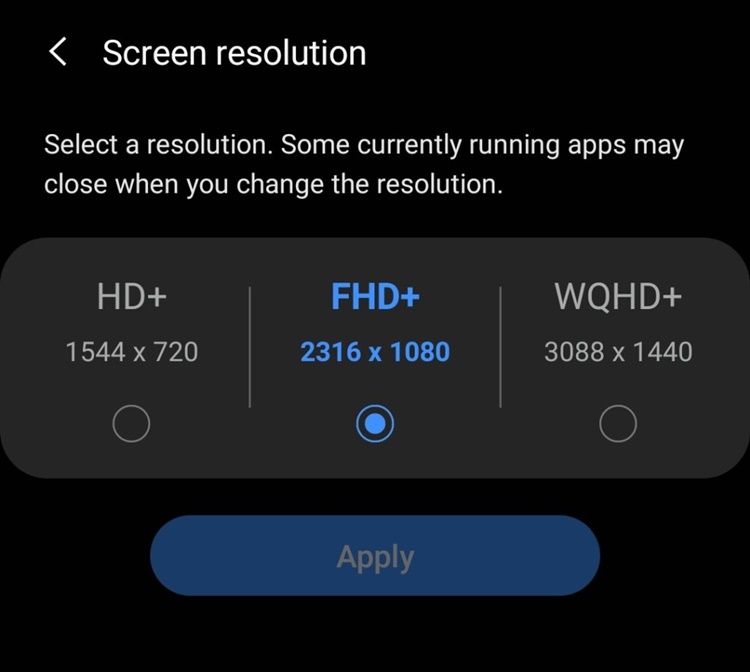 The resolution setting
Performance - Great camera performance
So as we've mentioned, the Exynos 990 chipset may not match up to the Snapdragon 865+ chipset in terms of benchmark performance, but scores aren't everything and it didn't impact our user experience with the phone. If you must know the benchmark scores, you can check out our screenshots from Geekbench and 3DMark below.
Although the Galaxy Note 20 Ultra is focused on productivity, Samsung also wanted it to be a gaming smartphone. For that, it has the Game Launcher app that optimises any mobile game and can enable a "do not disturb" mode when needed. Thankfully, the heat wasn't much of an issue while gaming and the games we played on the phone looked great thanks to the 120Hz refresh rate. Although mainstream mobile games like COD Mobile and PUBG Mobile can't go over 60Hz, the touch sampling rate feels more responsive so that's nice.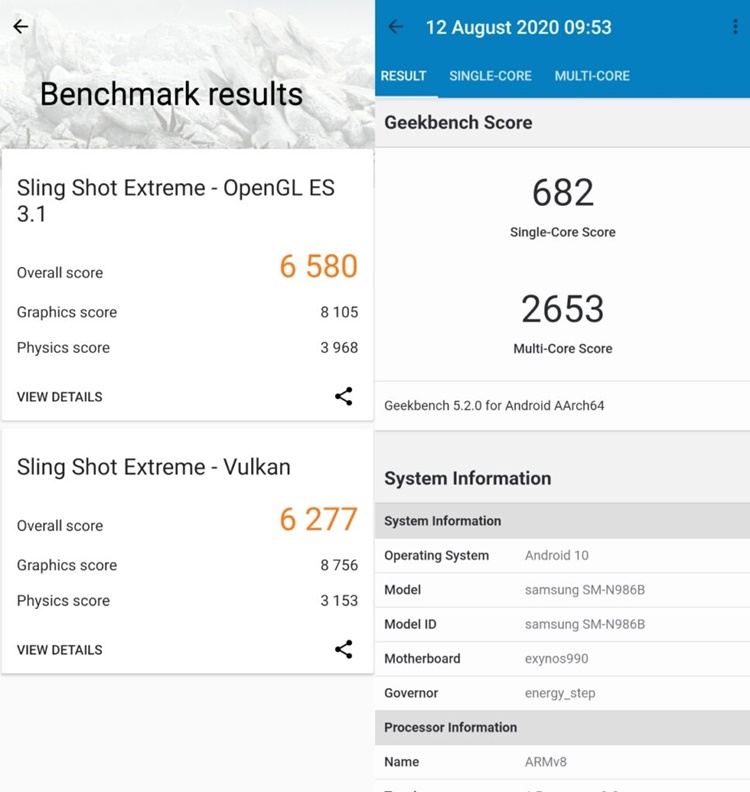 The score in 3DMark (left) and Geekbench (right)
Honkai Impact 3rd gameplay on the phone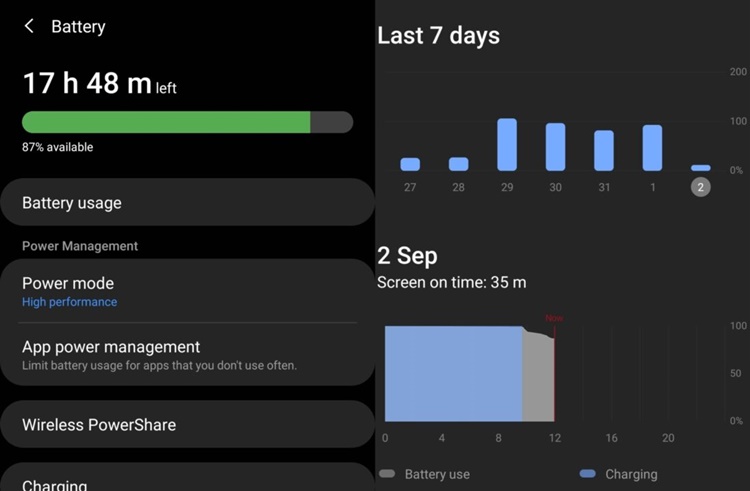 The battery dropped from 100% to 87% after 4 hours with max screen brightness, 120Hz refresh rate, and wireless music playback with the Galaxy Buds Live
However, we weren't impressed with the battery life of the Galaxy Note 20 Ultra. Its power consumption was quite high, especially when it's set to 120Hz refresh rate. According to one of our writers, using the 60Hz mode for the display is the best choice if you want to prolong the battery life, even if you decide to switch the screen resolution to 2K. We also tried using it in high-performance mode and expected it optimise the battery performance, but were disappointed to find that this wasn't the case. Nonetheless, the battery performance here would depend on how you use the phone.
As for the camera, the Galaxy Note 20 Ultra is a big improvement over its predecessor and even the Galaxy S20 Ultra. Previously, we've felt that the Laser Autofocus could have been better so we were glad to see that it does function faster on this flagship. Anyway, that's enough talk so we invite you to check our sample photos below!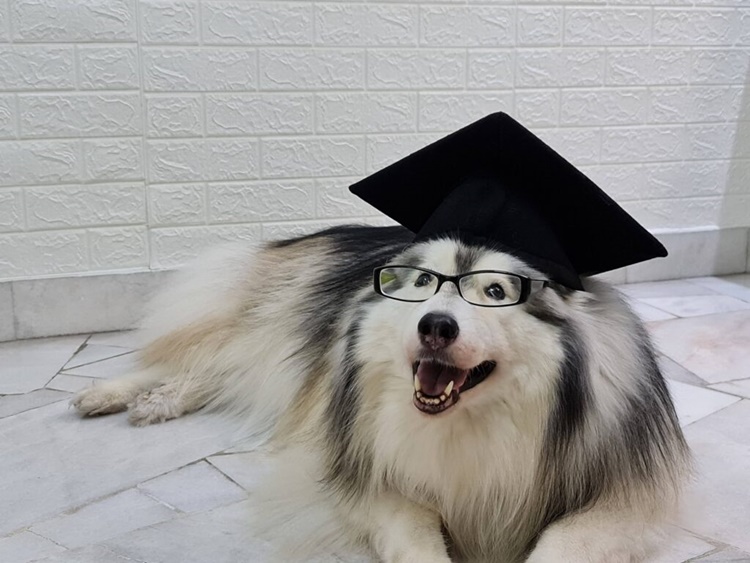 Our writer's favourite subject to take photos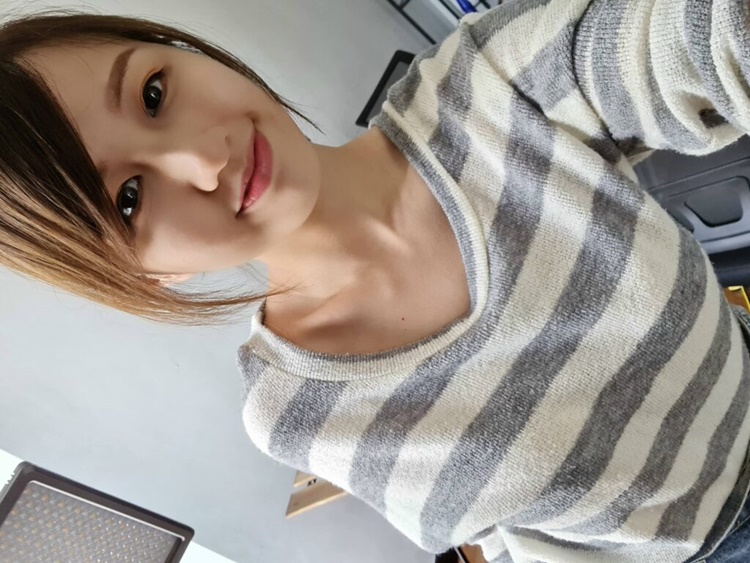 Selfie with beauty mode level 0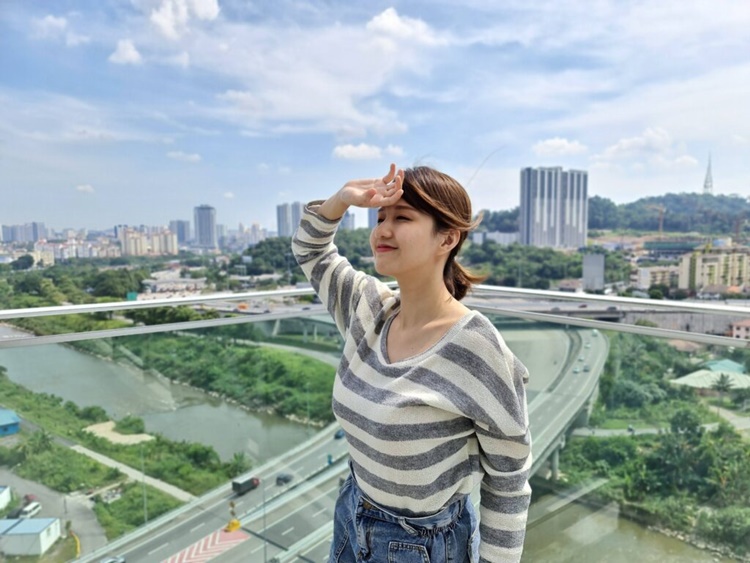 Outdoors photography isn't a problem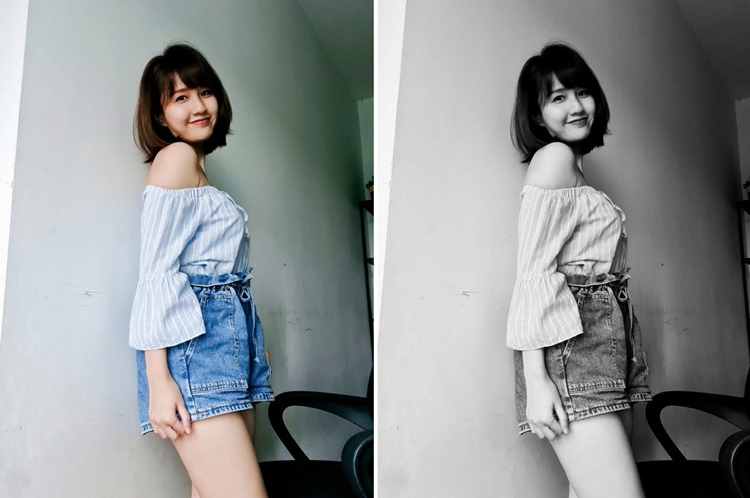 Just like the Galaxy S20 series, you can also use the Single Take function to produce photos in different modes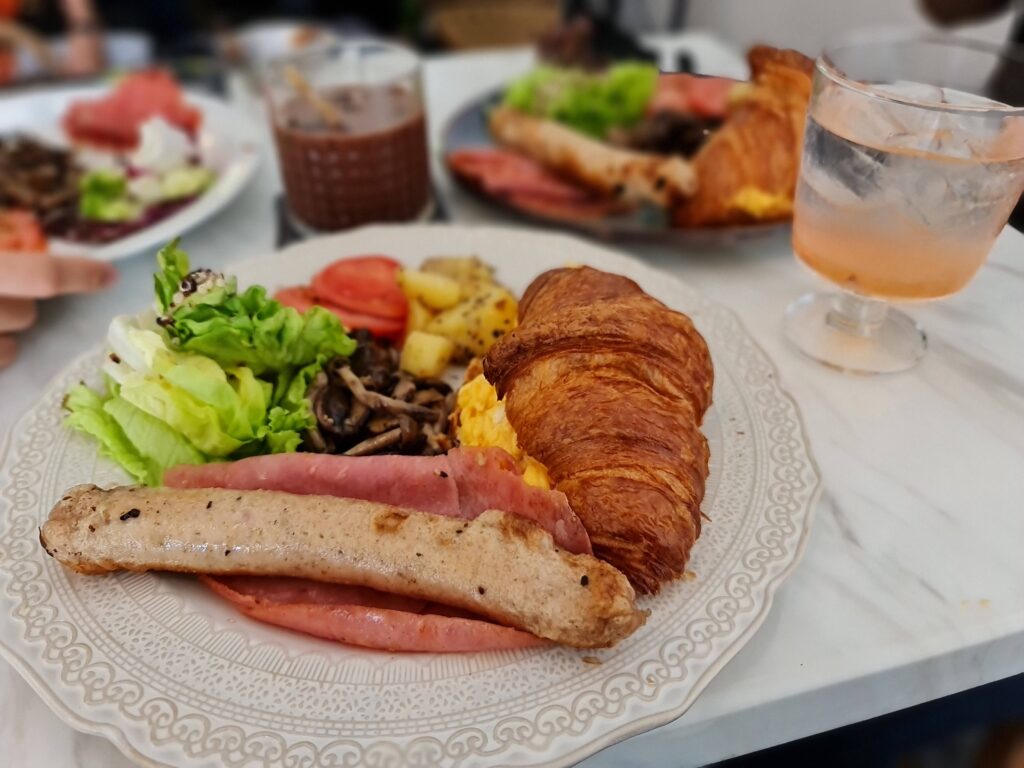 Portrait mode, mhmm...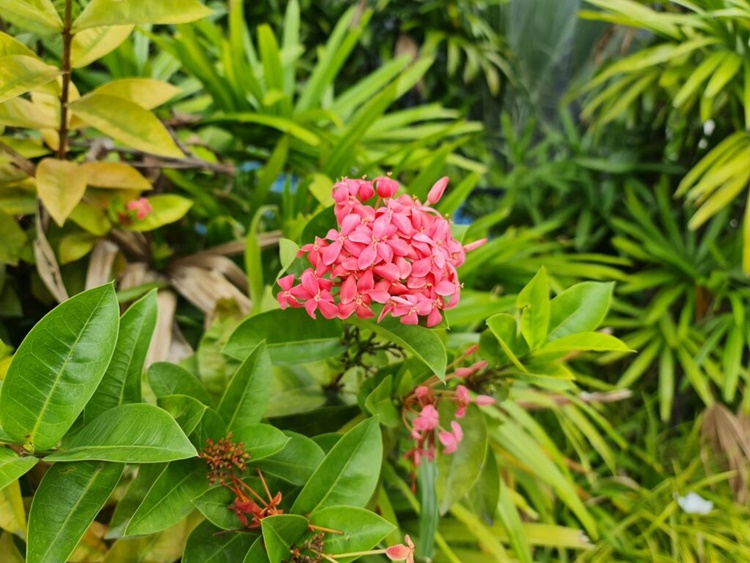 Close up shot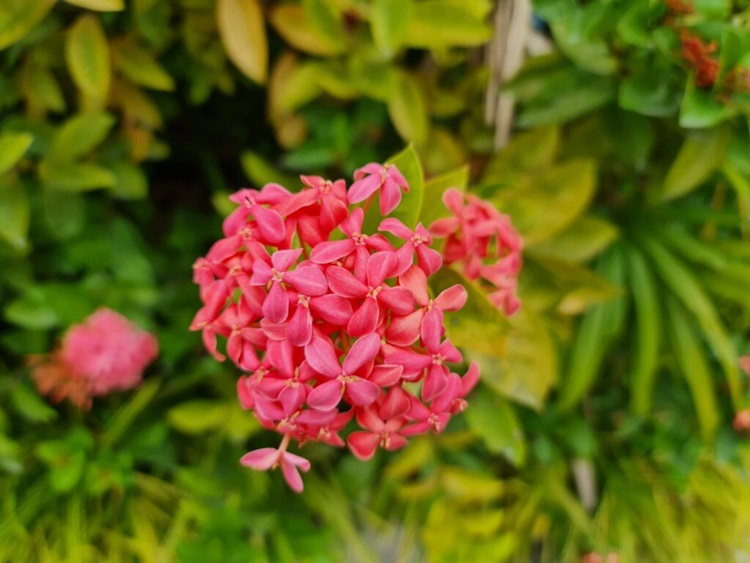 CLOSERRR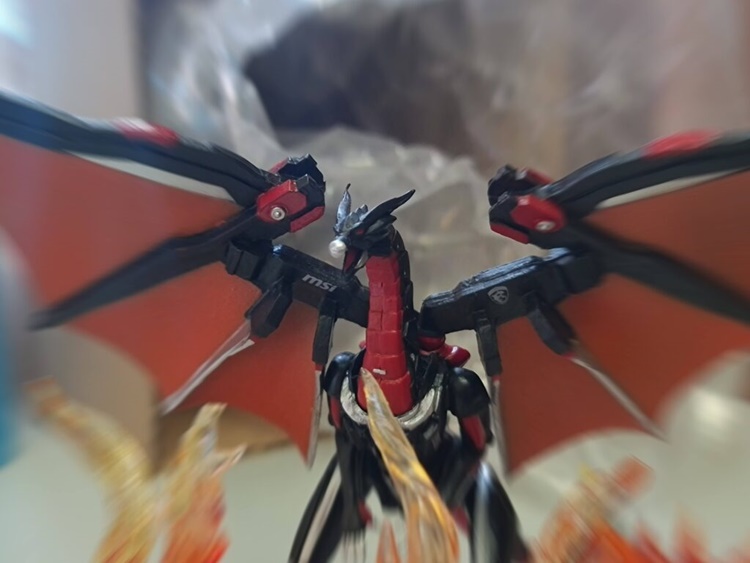 You can also set up filters for photo effects like this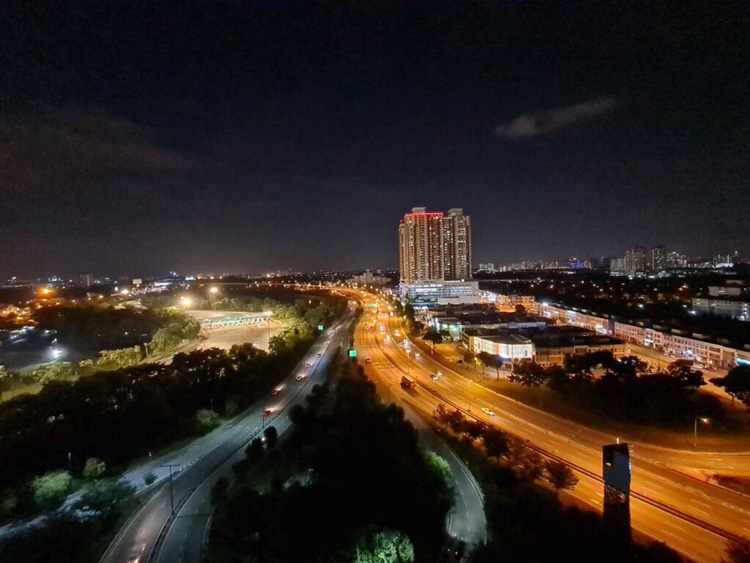 An ultrawide shot at night, the noise is quite visible here but the colour contrast is still fine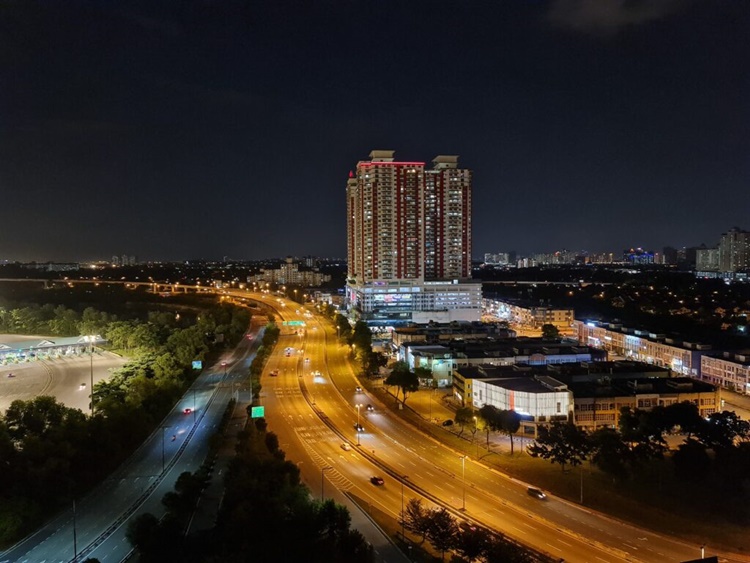 Normal shot at night, much better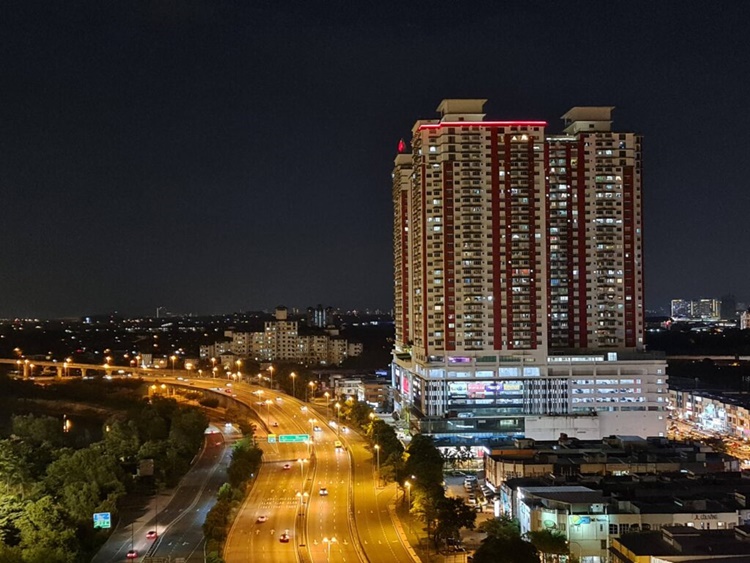 2x hybrid zoom shot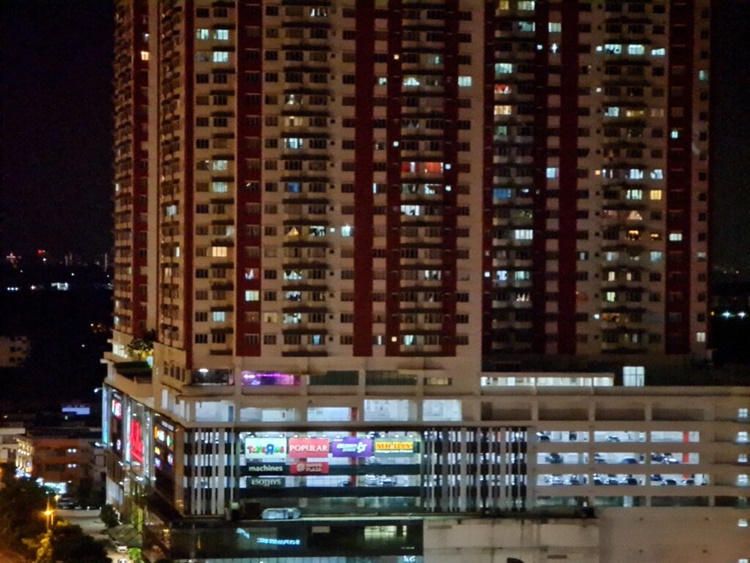 5x hybrid zoom shot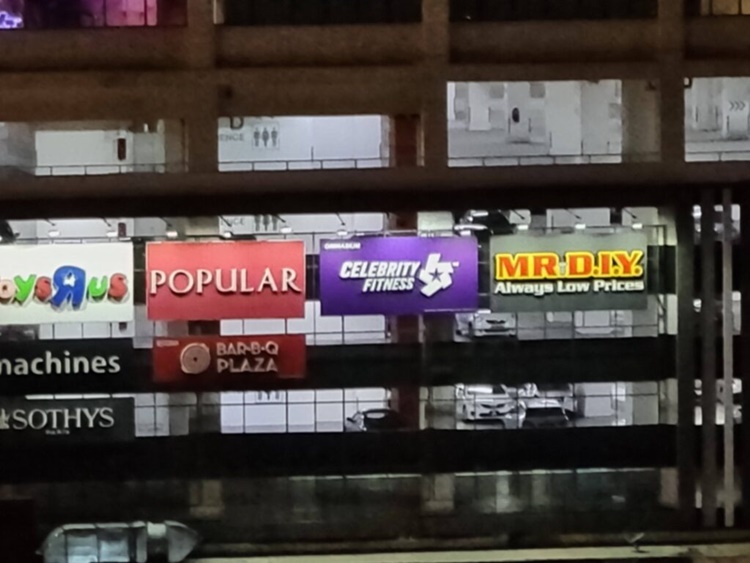 20x digital zoom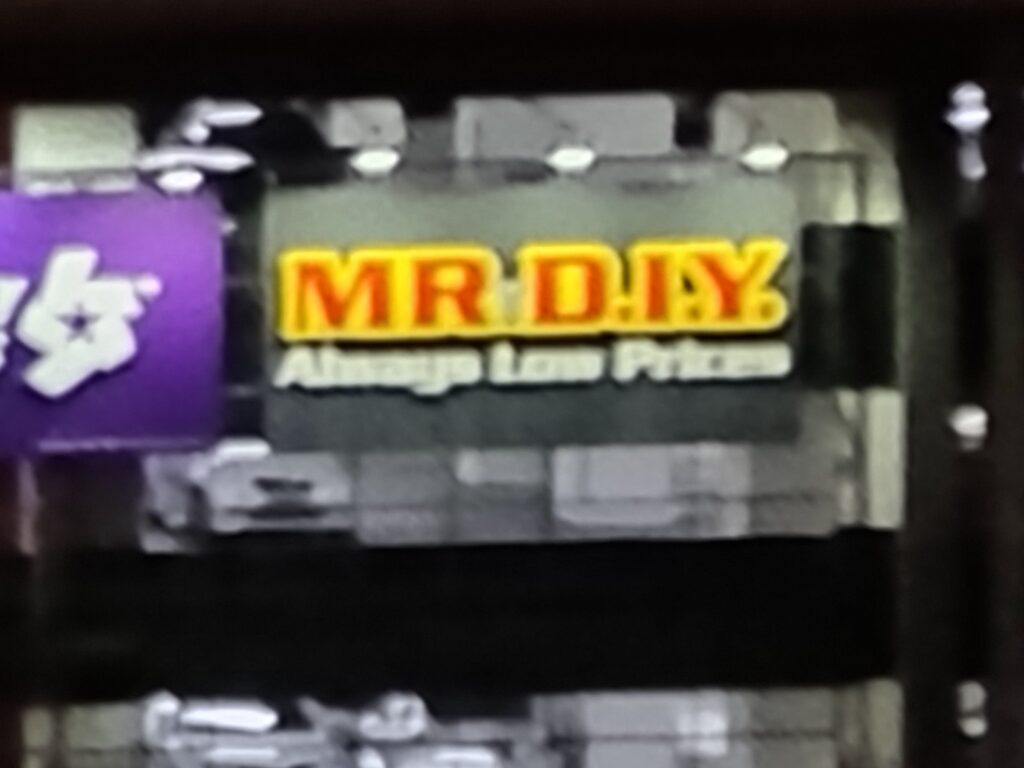 50x digital zoom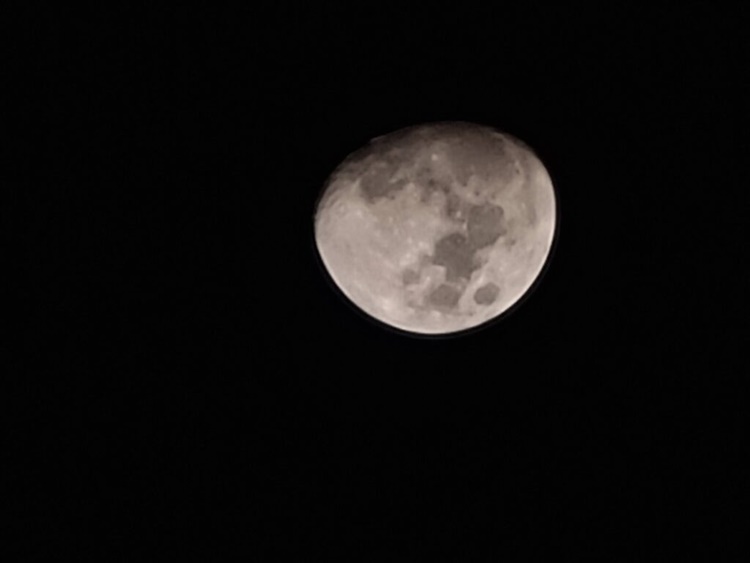 A 50x digital zoom shot of the moon
In other features, the Galaxy Note20 Ultra performs well with its WiFi 6 and 4G connectivity. Unfortunately, we couldn't test its 5G connectivity since it's not publicly available. While there is a 5G demo zone at the Berjaya Times Square, the phone can't detect it due to firmware restrictions by Samsung (they will only activate it once 5G is live). On the other hand, the dual stereo speakers are compliant with Dolby Atmos sound system so the sound is satisfactory. You can also adjust the sound equalizer for a more personalised sound signature.
Conclusion - A good productivity flagship but...
Since Samsung is trying to push the Galaxy Note 20 Ultra as an ultimate all-rounder for productivity, we think the phone delivers on that. Aside from its elegant design, the high-level camera performance and convenient Link to Windows (our favourite) fit perfectly for content creators. The battery performance is average at best but should be fine as long as you're not always on 120Hz mode. We do think that the protruding camera bump is a bit too much though.
While the battery and camera bump are minor issues, the price tag is probably its biggest weakness. In comparison, the OnePlus 8 Pro and Xiaomi Mi 10 Pro are more affordable devices at RM3699 and RM3899 respectively. Let's not forget that these two phones also come with a Snapdragon 865 chipset and similar tech specs and features, except without the advanced mic receiver settings, Bluetooth S Pen and Link to Windows. Well, the choice is yours.
That's all for our review. What do you think? Thanks for reading and stay tuned for more tech reviews at TechNave.com.
Samsung Galaxy Note 20 Ultra Specs & Price >