Samsung Galaxy Note 20 review - The 'budget' productivity phone for content creators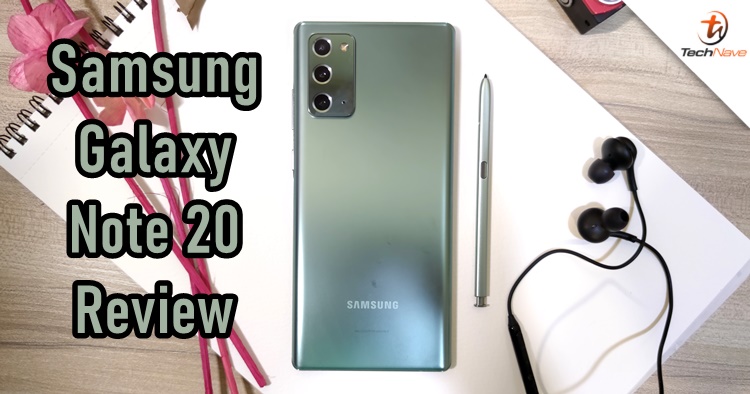 We sure have written a lot of stuff about the Samsung Galaxy Note 20 Ultra and haven't said much about the Galaxy Note 20 until now. But we finally got to play with the Galaxy Note 20 recently. This smartphone is often overshadowed by the ultra variant due to marketing, but it doesn't mean that the quality is inferior.
Just to refresh your memory, there are two Galaxy Note 20 variants - a 4G and 5G version. Priced at RM3899 and RM4299 respectively, both are essentially the same since 5G is not publically and commercially available. So without beating around the bush, here's our Samsung Galaxy Note 20 review.
Design - Low-key but stylish at the same time
Right off the bat, the Galaxy Note 20 isn't as eye-catchy as other phones. It doesn't have a gorgeous appearance like the Note 20 Ultra but has a minimalistic design that would be appealing for most consumers. In fact, the fog-faced matte back cover is a blessing in disguise because it doesn't get fingerprint stains that easily. Do note that it isn't completely stain-proof, just more resistant to them.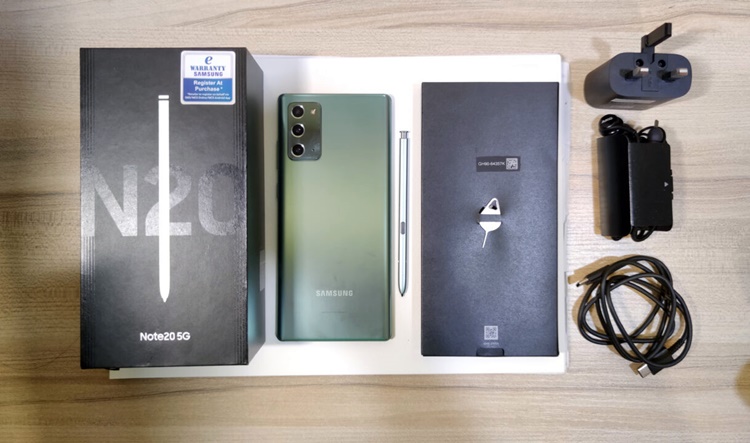 Here are the items that are inside the box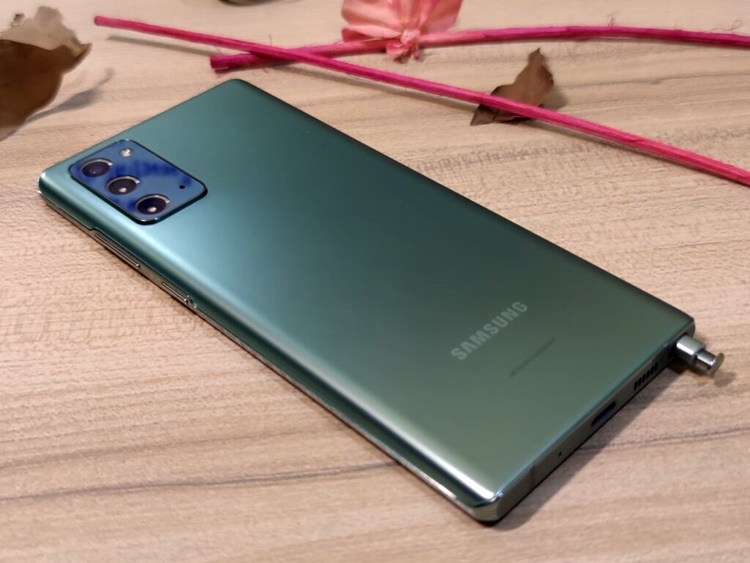 The back cover view, nothing unusual with all the power and volume buttons at their respective places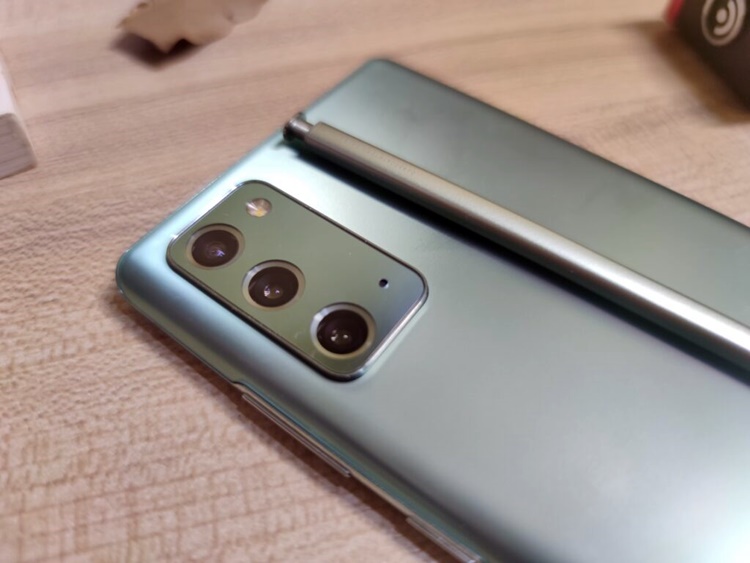 The triple rear camera bump is slightly smaller than the Galaxy Note 20 Ultra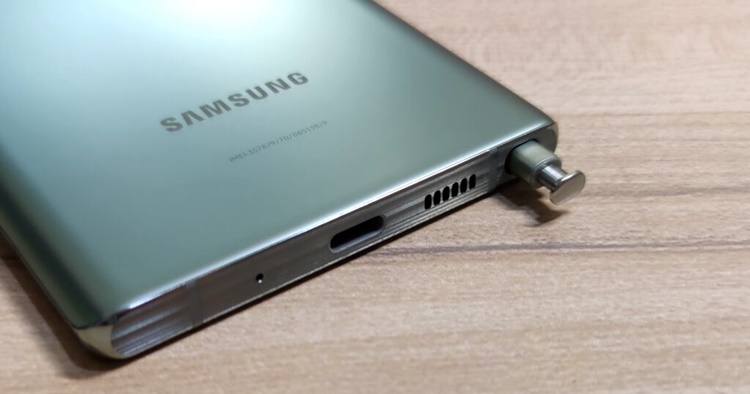 (L-R) USB C port, speaker grill and the S Pen slot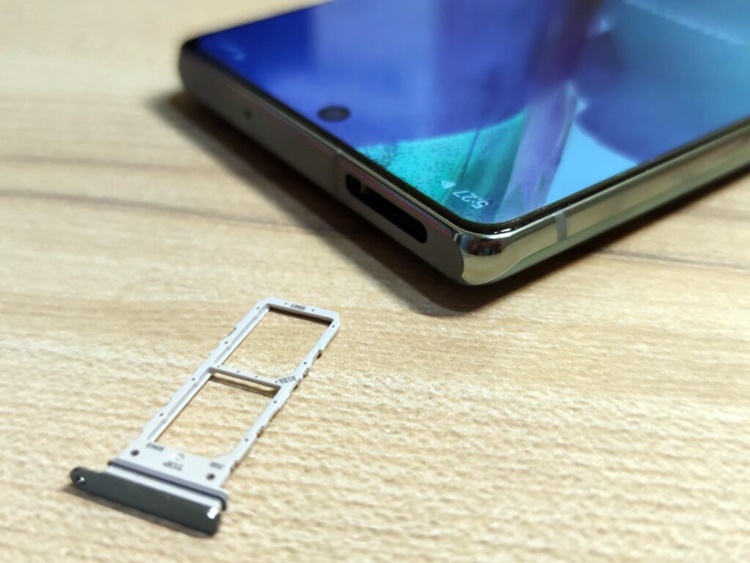 Dual nano-SIM card slot. Sorry, no microSD in this one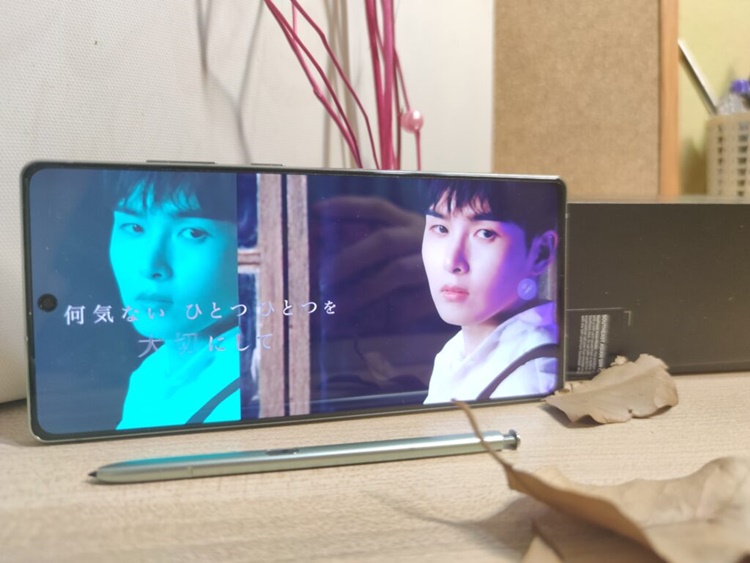 The front Super AMOLED flat display
So that's nice to know, but it also means that the Galaxy Note 20's back cover is completely made out of plastic (our writer went online to double-check just to make sure, lol). It doesn't look like one at first glance, but it is what it is and it does help make the phone lighter than the Ultra variant. That also makes it better for some consumers, especially ladies who prefer lighter devices.
In contrast to the Galaxy Note 20 Ultra, the Galaxy Note 20 features a flat display rather than one with curves. While some may think that the flat display is not as good as the latter, we actually prefer it because it's much better for using an S Pen stylus (so it won't slide off the side easily). It's also easier and cheaper to buy a protective screen for a flat display.
Tech specs and features - The same productive features
Here is the list of tech specs of the Samsung Galaxy Note 20: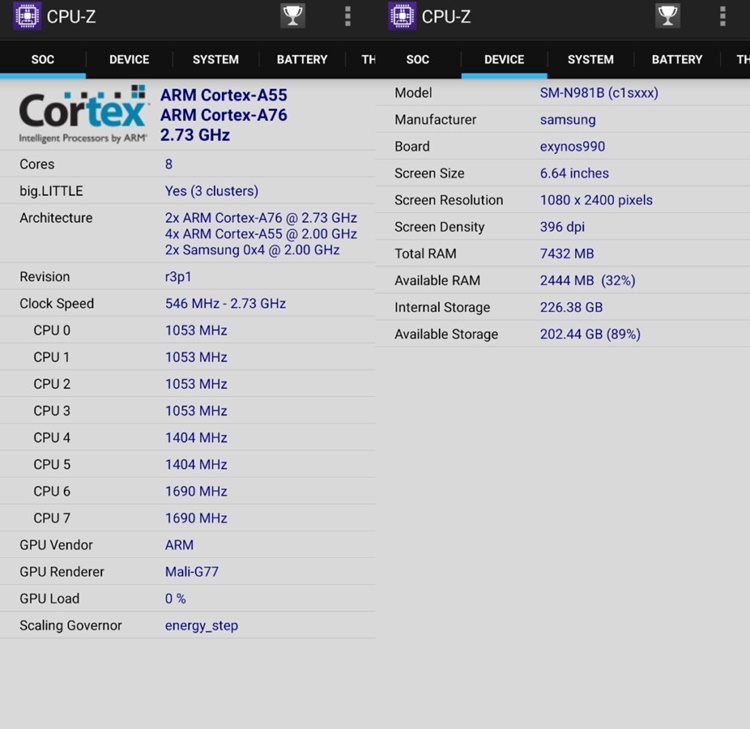 Exynos 990 chipset
8GB of RAM
256GB internal storage
6.7-inch Super AMOLED FHD+ Infinity-O flat display
Triple rear camera - 12MP (main) + 64MP (telephoto lens) + 12MP (ultrawide)
Front camera - 10MP
Features 3x optical zoom, 30x digital zoom, in-display ultrasonic fingerprint scanner, IP68, NFC, USB Type-C, Dolby Atmos stereo dual speakers
Supports WiFi 6 (ax), Bluetooth 5.1, 5G (for the 5G model) connection
4300mAh battery capacity (supports 25W fast charge)
Like the Galaxy Note 20 Ultra, the Galaxy Note 20 (both 4G and 5G models) also uses an Exynos 990 chipset. We won't try to convince you that it's on the same level playing field as the Snapdragon 865 chipset, but we would like to point out that the device is in an awkward spot. This is because even though the rest of its tech specs are similar to the Ultra model, its display is a Super AMOLED panel that only supports 60Hz refresh rate instead of 120Hz. Keep in mind that the previous Galaxy Note 10 featured a Dynamic AMOLED display.
So yes, it's kind of a downgrade for tech enthusiasts to say the least. However, we believe that most casual users won't really mind this at all. After all, a Super AMOLED display is still a good quality panel and offers much better colour presentation compared to an LCD panel. Also, most apps can't go pass 60Hz refresh rate anyway.
Although the 120Hz refresh rate is missing, it doesn't affect usage of the S Pen and its performance. Just as Samsung advertised, writing or drawing with the S Pen does feel quite close to a real pen, except you don't get that paper experience. This doesn't mean that the phone can keep up with you if you drag the stylus across the screen too fast. So be gentle with the Galaxy Note 20, it's not cheap.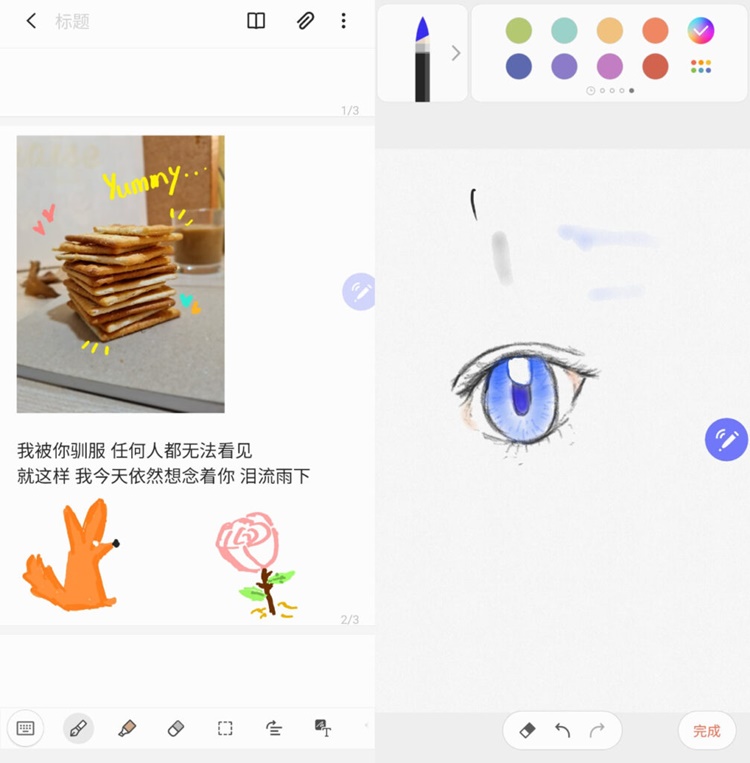 In the right hands, you can use the S Pen to draw some beautiful drawings and doodles on photos too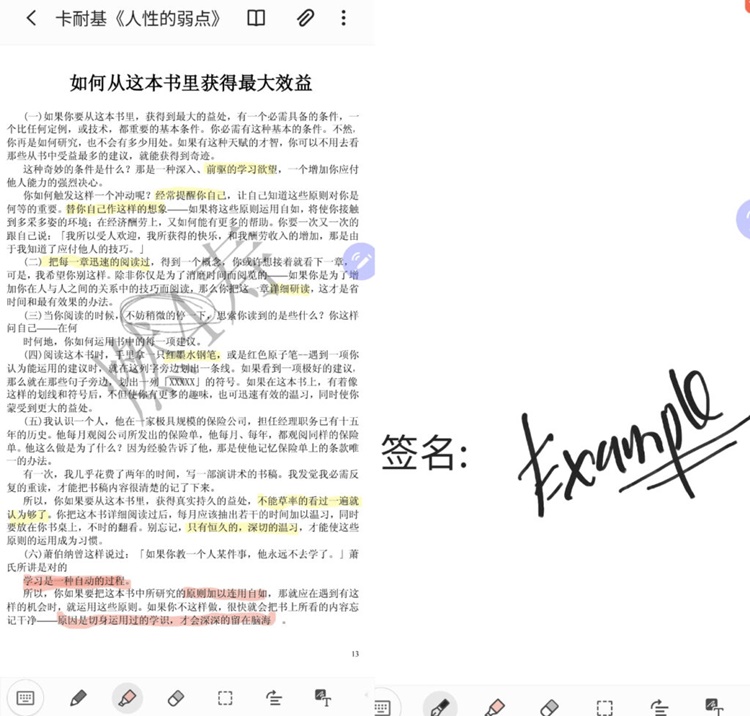 Signing a document with the S Pen
Samsung Galaxy Note20's built-in Samsung Notes app also has the same new recording feature that allows you to record meetings. It's worth noting that the notes you take are synchronised with the meeting, which makes it easier to review what the leader said. You can also import PDFs, pictures, and audio for editing, a very convenient function for people who need to sign files frequently on the spot and then submit it back.
Samsung has also teamed up with Microsoft to enable the Link to Windows feature, so you can have an easier time with work. Yup, you don't need a Samsung DeX anymore, and you can copy your files directly to your PC/laptop and vice versa without the need for a cable. Once you've paired up, the Galaxy Note 20 will mirror its UI on the right side of your PC/laptop screen. You can read more about it here.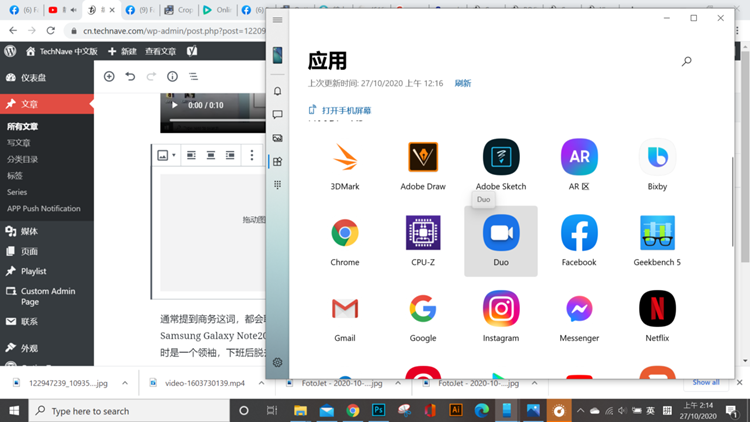 You can transfer media files seamlessly between your phone and PC/laptop via Bluetooth
There are some new S Pen gesture commands too, including gestures to take screenshots, go back to the home menu, and more. But we don't really know if there are people who would use it because most people are so used to using their hands and it's faster that way. We aren't saying that the gestures are useless, but it takes some time to get used to it and we often forget about them. If anything, using the S Pen to take a photo is the most useful one for us.
We also mentioned the Pro Video Mode before and how it's a useful feature for content creators thanks to the new audio directional control, which allows you to focus the mic receiver at the Front, Rear or Omni. However, these extra features are best used on the Ultra variant. Nonetheless, if you want to know more, go over here so you can learn more about here.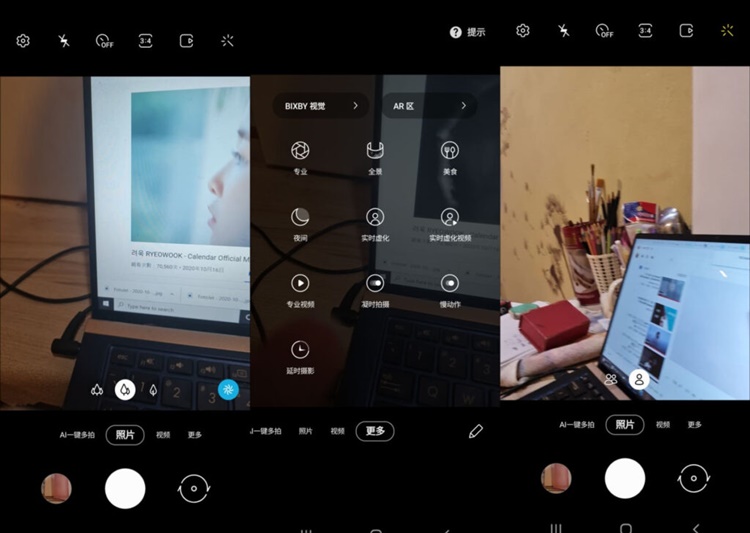 Camera user interface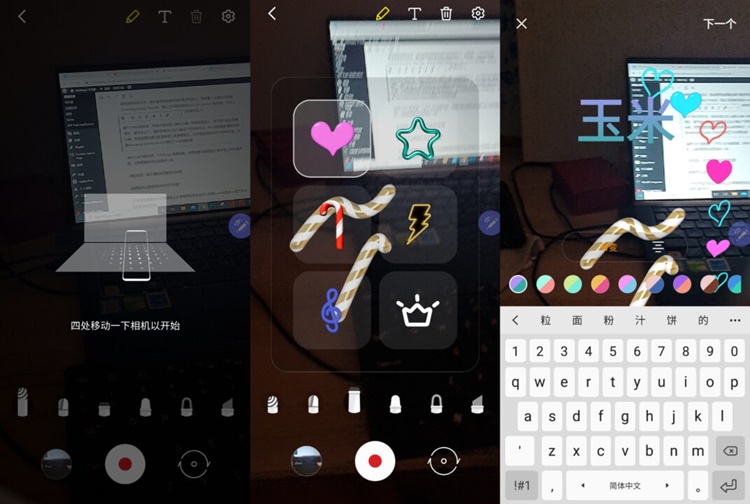 Apparently, you can also enter AR Doodle in the camera UI and scan your surroundings to create some cute stuff. Moreover, you can add dynamic effects to a photo or video just for fun
Performance - Good battery and camera performance
As we have mentioned, the Galaxy Note 20 features an Exynos 990 chipset, alongside 8GB of RAM and 256GB of internal storage. On Geekbench 5, it scored 921 and 2759 points on single-core and multi-core respectively. Then on 3DMark, its score of 6558 points is more or less the same as the Galaxy Note 20 Ultra. It may not be as impressive as the Snapdragon 865 chipset, but the Exynos 990 chipset is still more than enough for more casual smartphone users.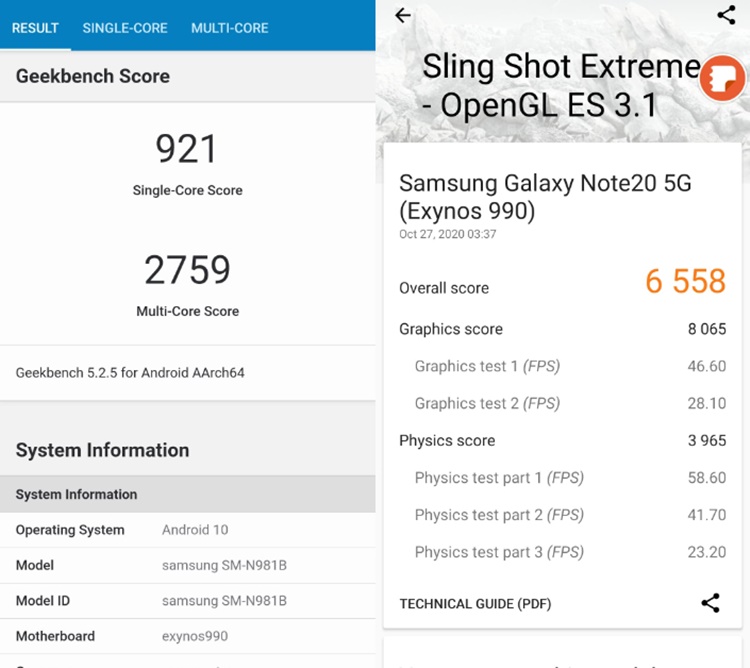 The scores on Geekbench 5 (left) and 3DMark (right)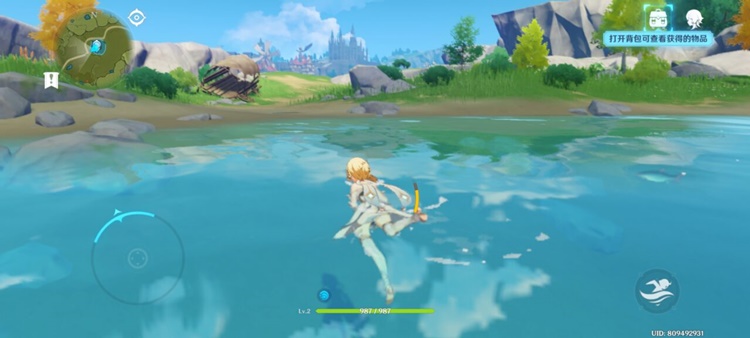 No problem in Genshin Impact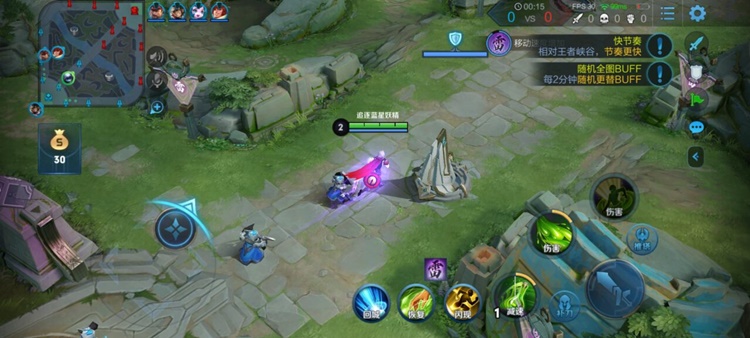 All good in 王者!
Playing Arena of Valor (or rather 王者 in this case) would consume 4-5% battery power within an average of 15 minutes. Even though the phone is using a plastic back cover, the metal frames surrounding it can get hot so watch your fingers. If the battery is nearly flat, you can fully recharge in about an hour thanks to the 25W fast charging technology. In terms of battery life, the Samsung Galaxy Note 20 can last up to two days from a single full charge on a non-heavy usage.
Finally, we have arrived at the photo segment. The performance of the camera on the Galaxy Note 20 is quite good. Colours look natural and are vivid enough, so photos turn out to be very satisfactory. Low light situations are not a problem as well, with the details usually well preserved. But the one thing we question is the 64MP mode because we can't really tell the difference between that and normal mode. Anyway, check out our photos below!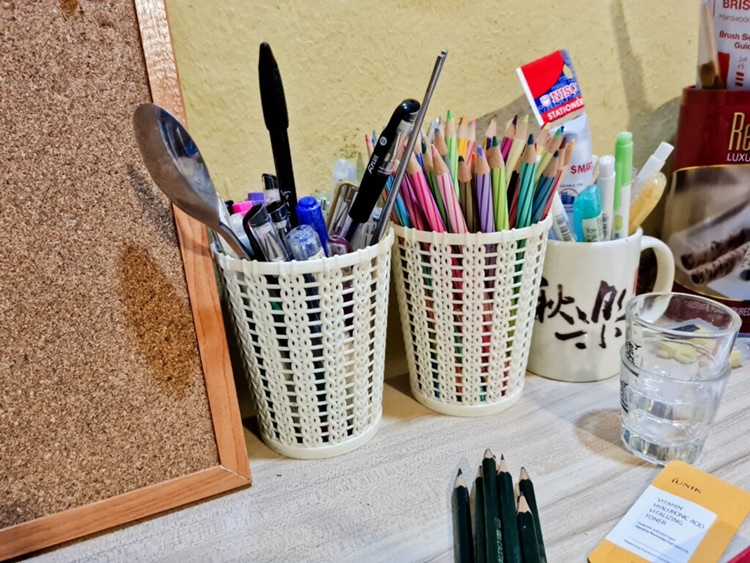 Normal shot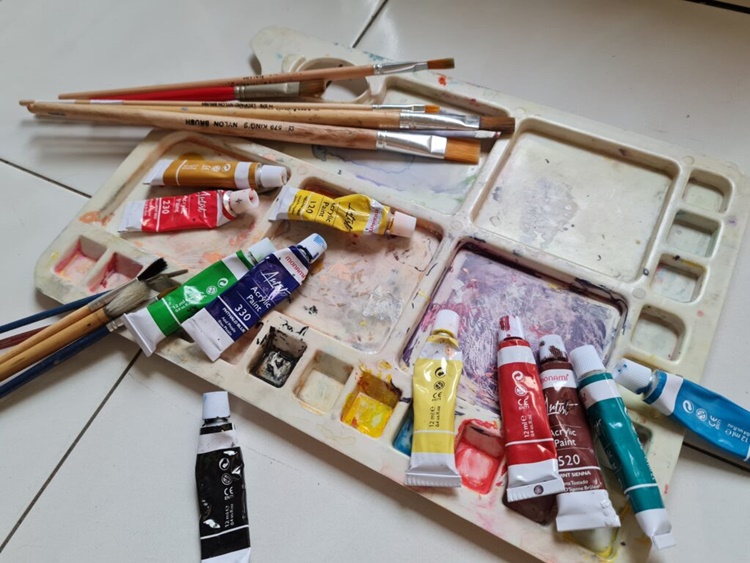 Colour presentation is quite close to real life, no need for digital enhancements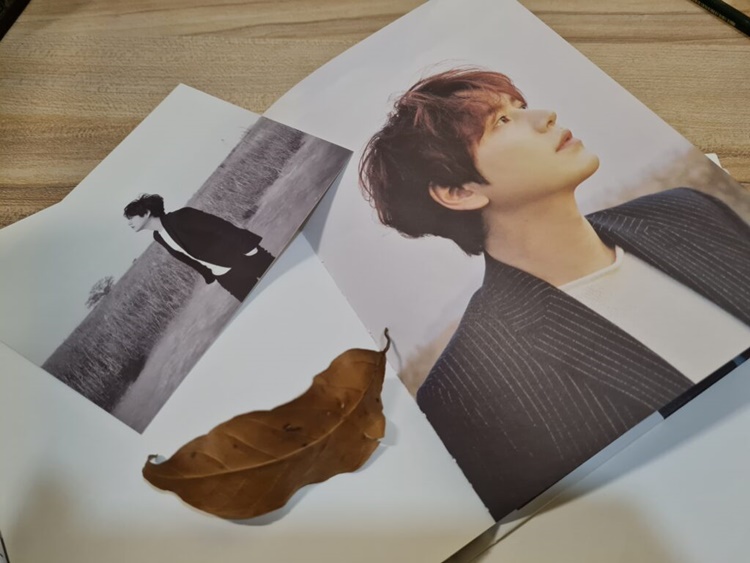 "My oppa" - our original reviewer from the CN side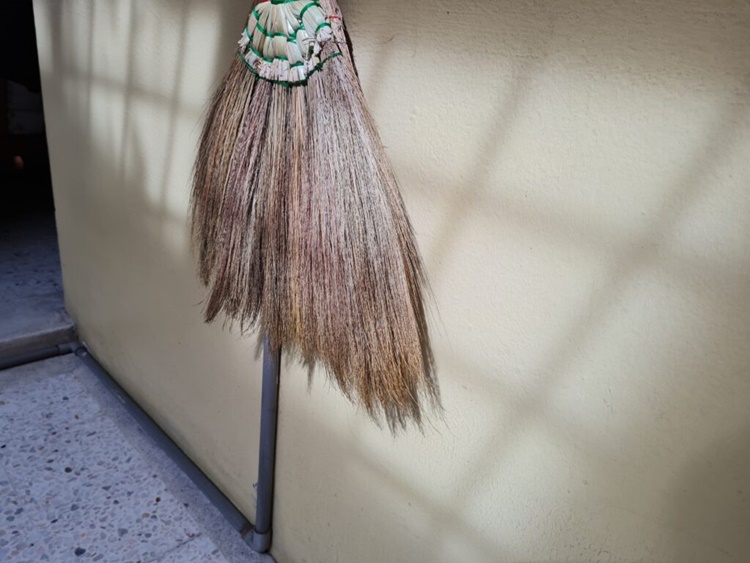 The dynamics here are quite well done, textures on the broomstick are fairly good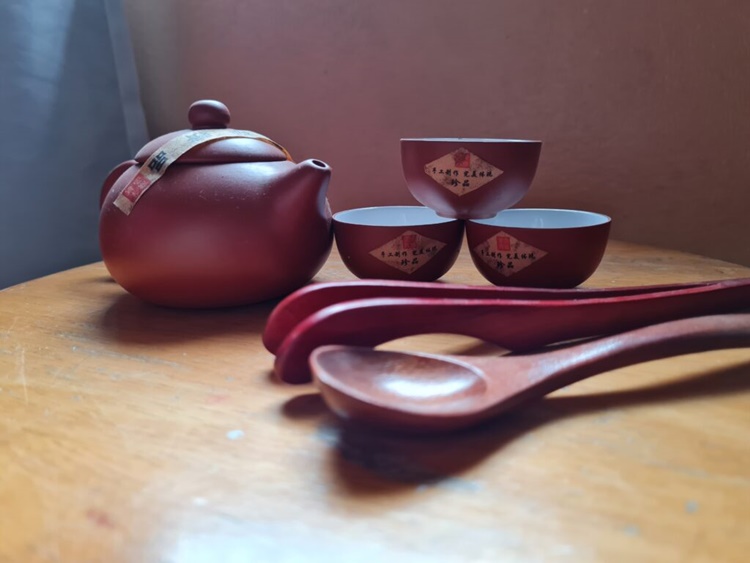 Portrait mode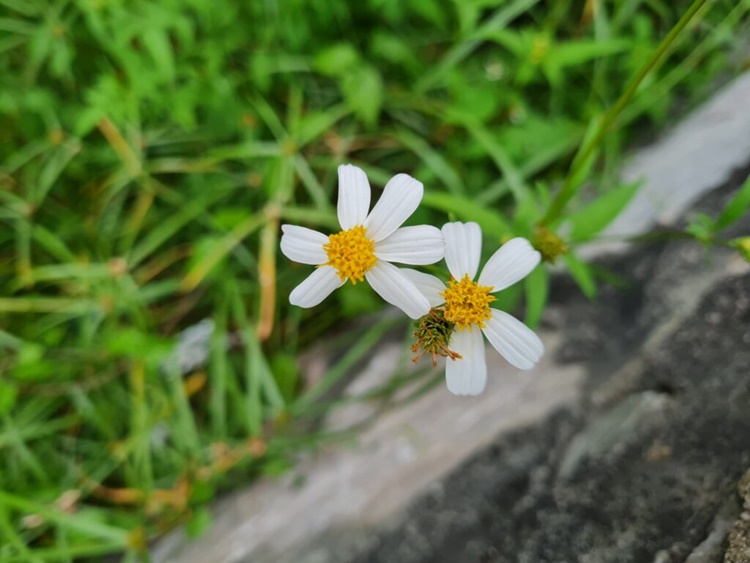 64MP mode. Trust me, there's barely any difference with normal mode. Just more pixel count, I guess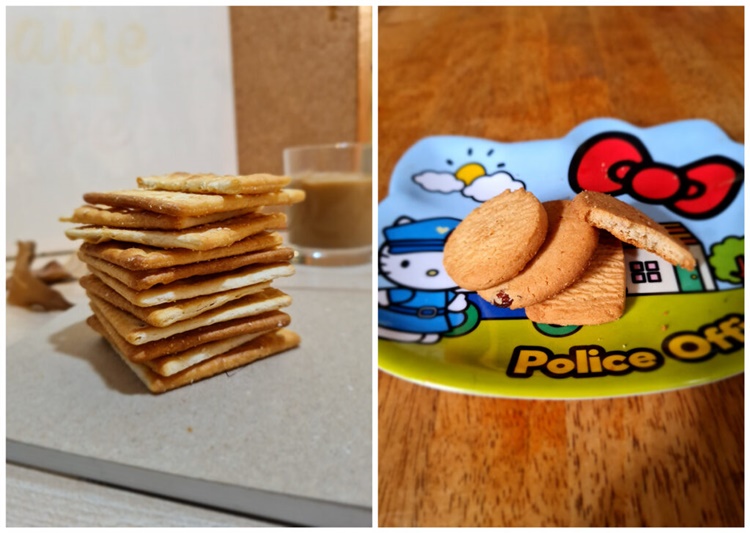 Food mode!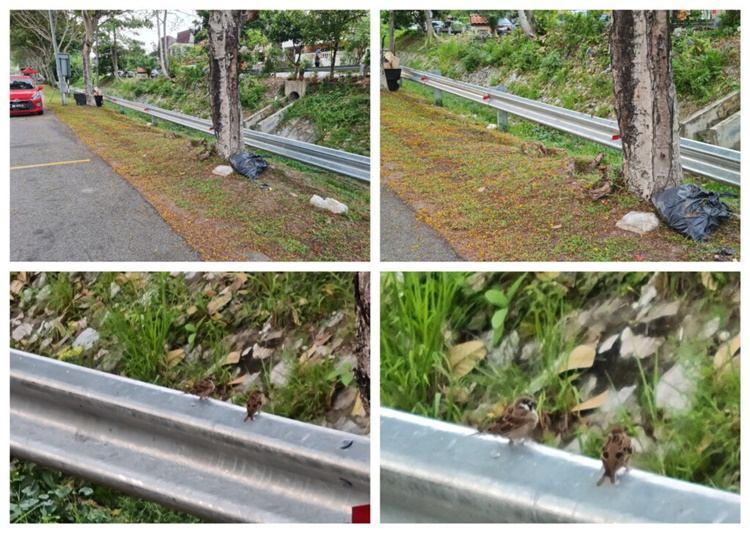 Normal mode (top left), 3x zoom (top right), 10x zoom (bottom left), 30x zoom (bottom right)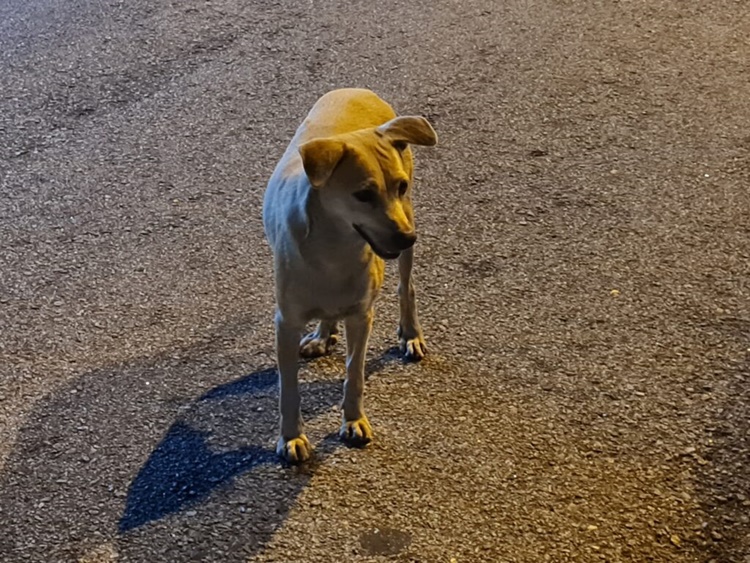 3x zoom, good boi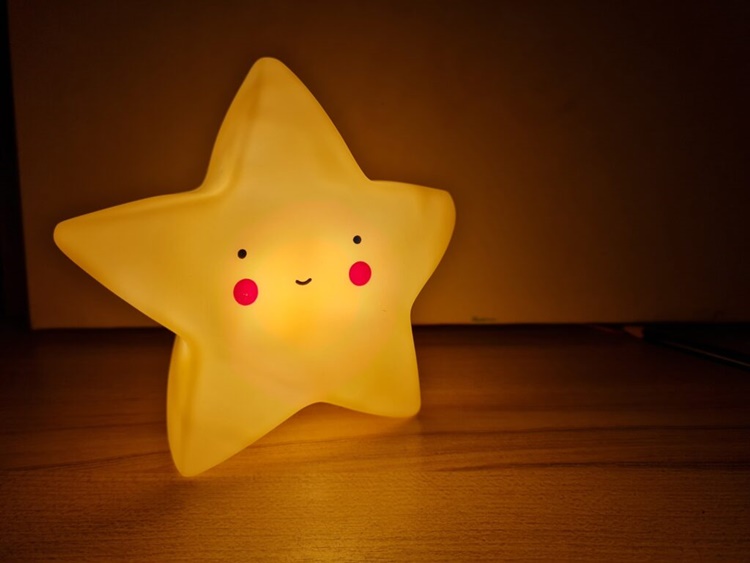 Normal shot in low light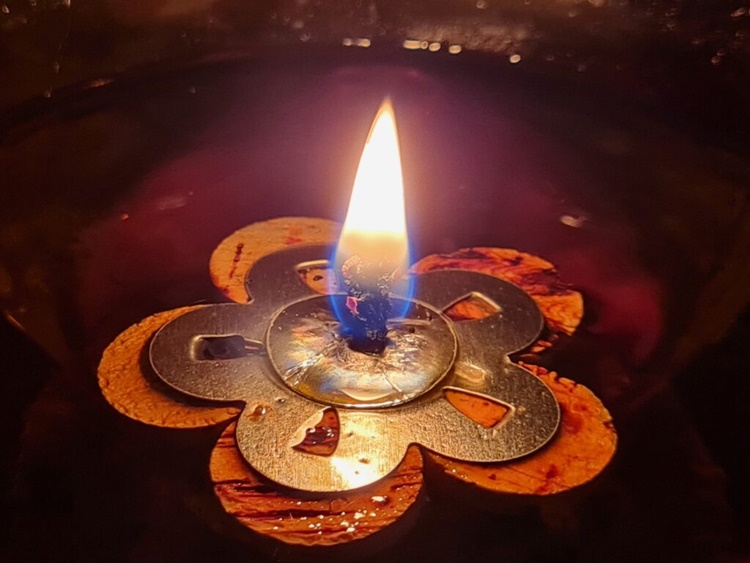 Normal shot in close-up
Conclusion - A more affordable productivity smartphone for content creators
So let's do a recap of what we like about the Galaxy Note 20. We really liked the low-key design, S Pen, Samsung Notes app, the battery longevity, and camera performance. It's too bad the display doesn't have a 120Hz refresh rate though, and some of you may have wished it wasn't made mostly out of plastic, but we can't have everything. Overall, this phone is perfect for entrepreneurs and businessmen and women who are often moving around, as well as for aspiring vloggers who want to make videos on the spot.
Compared to the Galaxy Note 20 Ultra's price (RM5199), we would recommend that those who want to save some money to consider the Galaxy Note 20 instead. If you think you're not going to use the stylus that much, then you can also consider the ASUS ROG Phone 3 series or the OnePlus 8 Pro, which have similar high-end tech specs and features at a lower price starting from RM2999 and RM2899 respectively. The upcoming iPhone 12 Pro (starting from RM4899) could also be a fantastic option.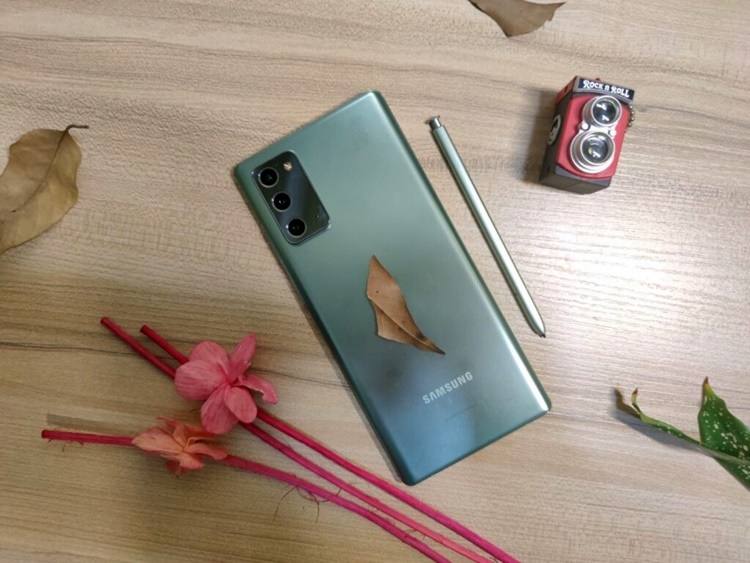 Anyway, these are our thoughts on the Galaxy Note 20. Do you agree with us? And are we missing anything else? Let us know in the comments below and stay tuned for more tech gadget reviews at TechNave.com.
Samsung Galaxy Note 20 Specs & Price >