Samsung Galaxy Note 3 Review - A better Note in every way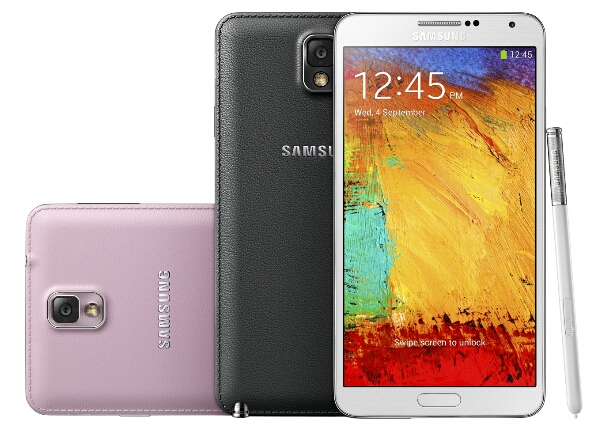 As the phablet series that started it all, the Samsung Galaxy Note series of smartphones is probably best known for it's ability to take notes and provide a bigger screen. However, there are now many smartphones or phablets with much bigger screens than the Samsung Galaxy Note, so why should you get the Samsung Galaxy Note 3 apart from all these other phablets? Well, asides from the fact that sometimes, size isn't everything, the Samsung Galaxy Note 3 offers a renewed focus on note taking, multi-tasking and performance in a sweeter 5.7-inch display package. Is it enough for you? Read our review on the Samsung Galaxy Note 3 and find out.
Design - Bigger, slimmer, thinner and lighter
True, the 5.7-inch full HD screen on the Samsung Galaxy Note 3 is bigger than the 5.5-inch screen on the Samsung Galaxy Note 2. However, despite being bigger, the Note 3 is thinner at 8.3mm and lighter at just 168g. To top it off, while it isn't the biggest screen in the phablet market it is one of the sharpest with a full HD 1920 x 1080 pixel resolution for a pixel density of 386 pixels per inch. In comparison with the Note 2, the screen on the Note 3 is simply out of this world, while the Note 2 has pixelation, jagged edges on the fonts and obvious tiling. In terms of actual design, the Note 3 has a softer, plastic leather backing (complete with stitching) which feels better in the hand than the completely hard plastic of the Note 2. The new S Pen stylus also looks nicer with a shiny chrome end to go with the shiny chrome siding on the Note 3 as well. Thanks to the design and just 0.2 inch larger screen, the Note 3 doesn't feel too bulky, nor does it feel all that different compared to the Note 2 but still offers many design improvements over the previous version.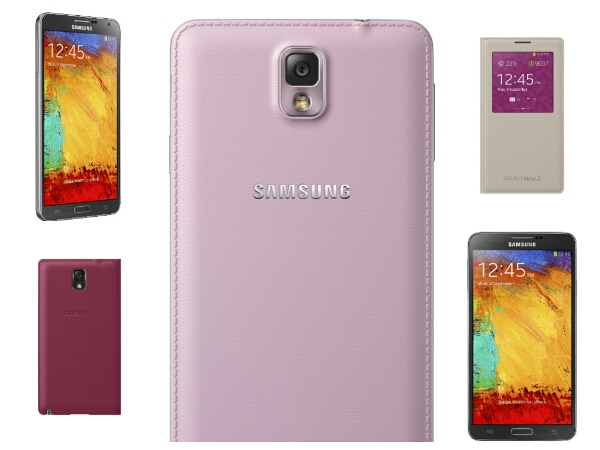 Specs & Features - Plenty of multi-tasking muscle with more S Pen features
While it packs in the latest and greatest 2.3GHz Qualcomm Snapdragon 800 processor, what really sets the Note 3 apart from the rest in terms of tech specs is that it is the first smartphone to have 3GB of RAM. While you may wonder what exactly you'd do with all that RAM, Samsung have figured it out for you by making it possible to have multiple windows open at a time and to drag and drop content from each. The 3GB of RAM ensures everything remains super smooth while the Multi-window drawer on the side of the screen is really useful. An updated 3200 mAh battery ensures slightly longer battery life than the old 3000 mAh battery. While the Note 3 inherits the old S Pen features it has added on more and bundled everything together into a single ring menu called Air Command which pops up when you press the side button on the S Pen. This Air Command menu leads to Action Memo, Scrap Booker, Screen Write, S Finder and Pen Window with functions that include: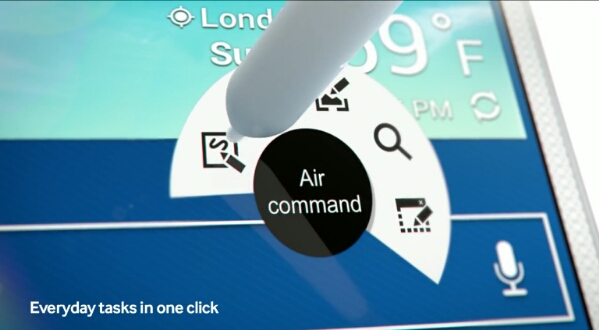 Action Memo - Continuing on from S Memo, you can write down text or a number and rather than just save it as an image, call the number directly from the app.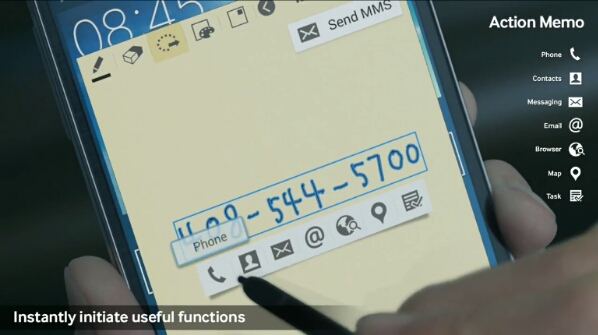 Scrapbook - Much like Google Keep or Pocket, this app lets you store content for later reading, arranging and organizing it for an easier read later.
Screen Write - a more powerful screen capture which lets you scribble or add comments on to the screen capture, making it perfect for commenting.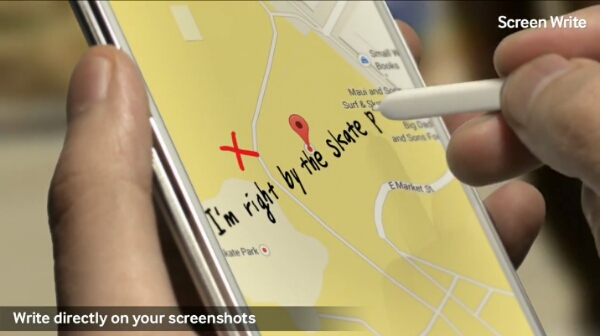 S Finder - search everything in your Note 3 according to specific categories which could include hand-written notes or even symbols and formulas.
Pen Window - outline a window with the S Pen and launch a bunch of commonly used apps into that window, where the app will match those measurements exactly and float or hover over your existing screen in the shape of the outline you drew earlier.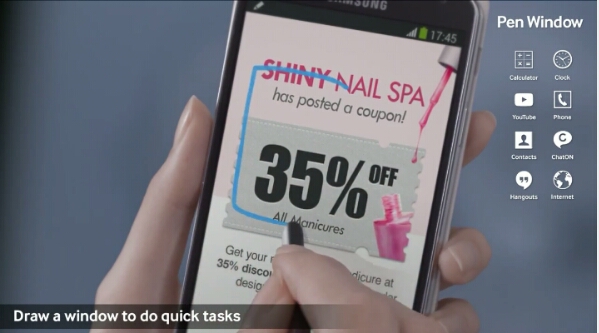 These new S Pen features and Air Command menu really take the whole note taking thing to another level, making the S Pen much more than just a stylus. Granted, many of these features may be making its way to other S Pen equipped Samsung devices, but for now, the Note 3 is the ultimate S Pen device. Another feature which also makes it unique for now is that it is the only smartphone that is currently compatible with the Samsung Galaxy Gear smartwatch so if you're looking to use the Gear, expect to get the Note 3 as well. Other S features seen in earlier Samsung devices like Air Gestures and S Voice are also available.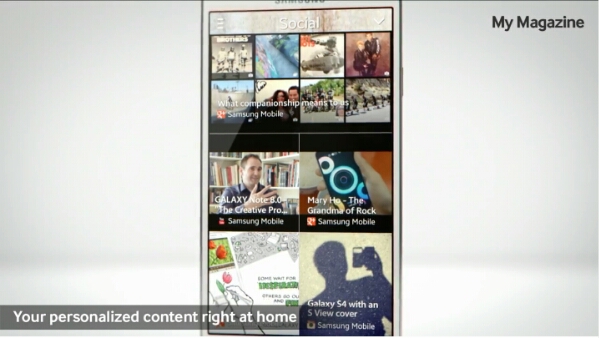 Performance - Top performer in practically everything
Early benchmark tests of the Samsung Galaxy Note 3 mark it on the top in nearly every benchmark listed. The only benchmark it didn't score highest was AnTuTu where it got 32907, placing second to the LG G2. However, in other benchmarks like LinPack, GLBenchmark and Benchmark Pi, the Note 3 gets top spot. The 13MP rear camera also performs very well, resulting in very sharp pics up to 4128 x 3096 pixel resolution still images. It also allows for 2160p 4K video capture which is good but due to a lower sampling bit rate, doesn't have as good audio as 4K video recording on a dedicated device. Full HD 1080p video recording on the other hand is crystal clear, super smooth and still beats out many other cameraphones in the market.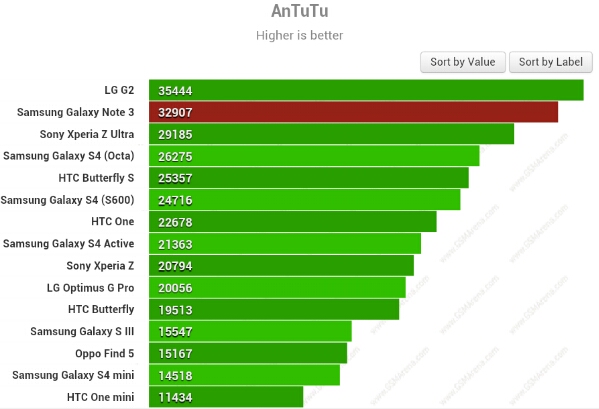 Conclusion - More Powerful Note in every way
It seems strange saying that a 5.7-inch phablet is in a sweet spot but with 6.4-inch giant phablets nearing 7-inch tablet sizes, the Samsung Galaxy Note 3 is definitely a sweet-sized phablet. A slimmer and more comfortable design means you can hold it longer and new S Pen features makes note taking a whole lot more useful. The better internals means super smooth performance regardless of what you do with it and all the multi-tasking features makes it perfect for that executive looking for a pocket mobile work device as well as the normal joe looking to take a note reminding to take out the trash or look up something interesting. If you're a Samsung Galaxy Note 2 user looking to upgrade then the Samsung Galaxy Note 3 is a very worthy upgrade and should be an attractive device for anyone looking to get a sweet sized phablet that fits in most pockets yet outperforms larger models. Price-wise the Samsung Galaxy Note 3 currently retails at RM2399 which is rather high but you can find sellers here in Malaysia who go as low as RM2099. Local telcos also have the Note 3 at subsidized prices which you can check with our Samsung Galaxy Note 3 plan comparison tool. Check out the videos of the Note 3 below:
Introducing the Samsung Galaxy Note 3
All of the features on the Samsung Galaxy Note 3 explained
Watch the Samsung Galaxy Note 3 feature film making 'Dreams' to reality
Samsung Galaxy Note 3 Specs & Price >