Samsung Galaxy Note 3 battery life tested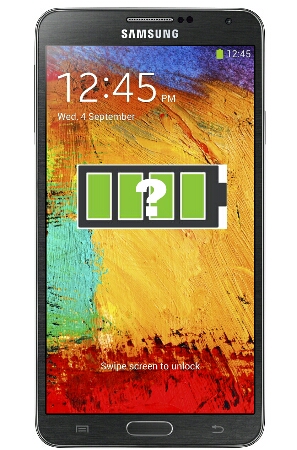 As the latest and greatest phablet in the Samsung Galaxy Note series, the Samsung Galaxy Note 3 offers a better Snapdragon 800 processor, GPU, larger screen and slightly bigger 3200 mAh battery. How does the battery life fare compared to the earlier Samsung Galaxy Note II and other smartphones? Check out the test below: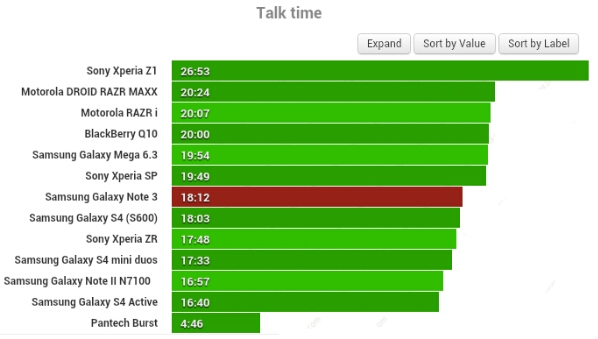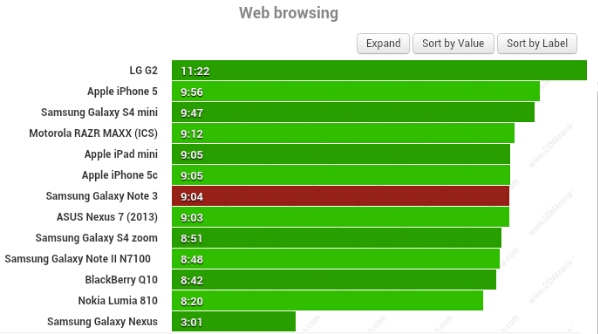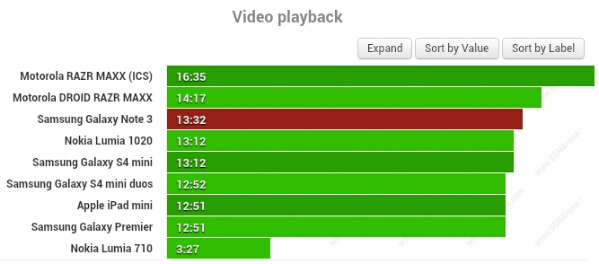 Clearly, the Samsung Galaxy Note 3 outperforms it's predecessor Note II in every way. The tests also prove that the Note 3 is by far the best performing phablet out there in terms of battery life and was only bested by smartphones with much smaller screens. On average use, the Samsung Galaxy Note 3 should be able to last more than 12 hours on a single charge which is quite good for a 5.7-inch screen phablet.
[Source]
Samsung Galaxy Note 3 Specs & Price >