Samsung Galaxy Note 4 review - A stylus driven beast of a smartphone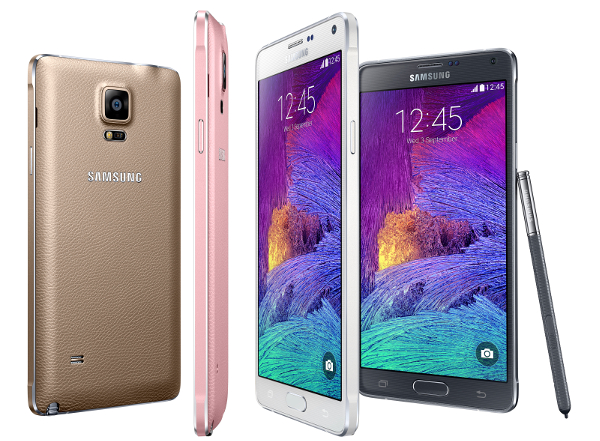 While the world continues to march on with newer digital devices and smartphones, billions of people still use a pen, pencil and paper to write notes. For these people, there is the Samsung Galaxy Note 4, a stylus driven beast of a smartphone that packs in tons of features and topnotch tech specs in a single 5.5-inch display sized phablet. If you're one of these people or an artist or a doodler or someone who likes powerful smartphones, then you'll definitely want to check out our in-depth review of the Samsung Galaxy Note 4 below (large portions of this review were written and created using the S pen, heck, this entire paragraph was written by hand despite my horrible handwriting).
Design - As solid as a brick
Samsung have long been criticised for making most of their devices using mostly plastic. Thankfully, this isn't entirely the case with the Samsung Galaxy Note 4 as it comes with a solid metal frame that feels as tough as a brick. The rounded corners in particular have been contoured making the sides slimmer than the top and bottom. According to Samsung, this was done partly to reinforce the frame and partly to make the Note 4 more shock resistant in case of falls (which often happens on the corners). We think this gives the Note 4 a slightly different look compared to all the other Samsung smartphones which all tend to look the same. The build quality is surprisingly solid with no flex to the frame at all. While the new Note 4 does away with the artificial leather back, it manages to maintain a similar texture with a leather-like pattern on the plastic back over.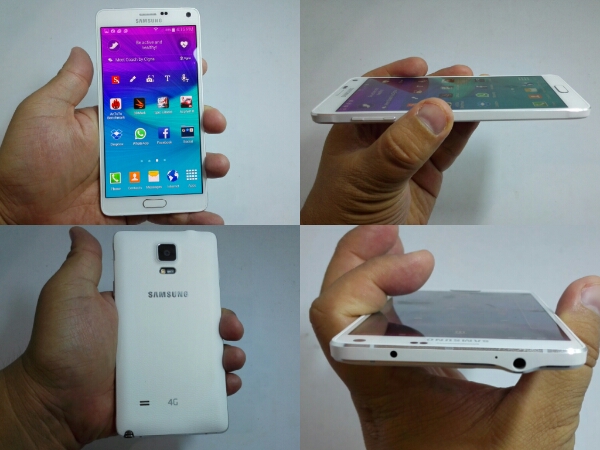 The new metal frame on the Samsung Galaxy Note 4 is solid as a brick
Featuring a 5.5-inch Super AMOLED display, the screen on the Note 4 is simply beautiful. While the colours are still somewhat saturated, the quad HD or 1440×2560 pixel resolution offers crystal clear clarity unlike any other display we've seen so far. On the back, the Note 4's rear camera sticks out a little while on the front, the capacitive back and previous apps buttons light up when touched. An IR blaster is placed on top so you can use the smartphone as a universal remote control.
The backside retains the a leather pattern but does away with the previous artificial leather
The S pen stylus is a bit more stylish this time around but it is still as small as theprevious S pen styluses. I found the S pen to be very pressure sensitive but a bit too small and thin for my sausage sized fingers (contributing to the muscle cramps I'm feeling in my hand). It still slides in and out of the phablet easily, while the button on the side of the stylus turns it into a mouse and keyboard on the move as it activates the floating Air Command menu.
The slim S Pen stylus slots in and out of the Samsung Galaxy Note 4
Tech Specs and Features - Nearly everything on top
On it's own without any S Pen, the Samsung Galaxy Note 4 is a very powerful smartphone featuring a 1.9GHz octa-core Samsung Exynos 5433 processor, 3GB of RAM, a 5.7-inch quad HD or 2K display, NFC, 4G LTE, an IR Blaster, Heart Rate monitor, finger print scanner and a 16MP ISOCELL rear camera with optical image stabilization. With the S Pen the Galaxy Note 4 becomes a portable computing machine with a built-in mouse and keyboard that you can bring anywhere. For a full tech specs and features list check it out below:
1.9GHz octa-core Samsung Exynos 5433 (1.9GHz quad-core + 1.3GHz quad-core)
3GB RAM
32GB / 54GB storage + up to 64GB microSD
5.7-inch display (Super AMOLED, 2560 x 1440 pixel resolution)
16MP rear camera (auto focus, Smart Optical Image Stabilization) + 3.7MP front camera (f1.9)
supports WiFi 802.11 ac (MIMO), GPS, NFC, Bluetooth 4.1, IR LED, MHL 3.0, 4G LTE Cat 4 + 4G LTE Cat 6
Features: Air Command, S Note, Snap Note, Direct Pen input, Multi Window, Ultra Power Saving Mode, Voice Recorder, Heart rate sensor, Finger print scanner, UV sensor
153.5 x 78.6 x 8.5mm | 176g
Android 4.4 KitKat
3220 mAh battery (adaptive fast charging)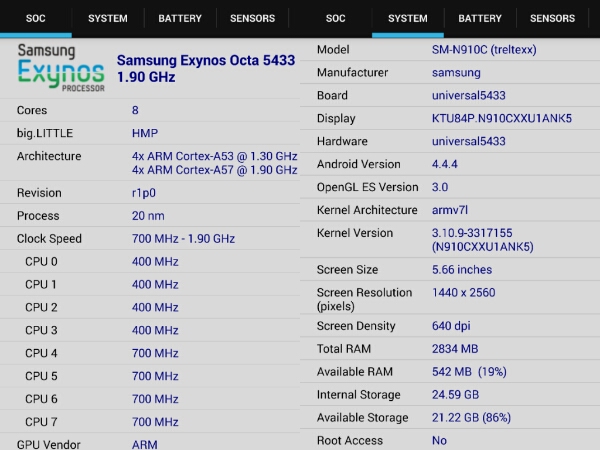 The Malaysian version of the Samsung Galaxy Note 4 is powered by a 1.9GHz octa-core Samsung Exynos 5433 processor
While it retains key features such as the hovering mouse-pointer-like S Pen stylus and the Air Command function menu, the Galaxy Note 4 does offer a multi-window mode and photo note function which offers a bit more over the Galaxy Note 3. The swipe based finger-print scanner built into the home button work surprisingly well with just a few misses compared to the single touch finger-print scanner on the Apple iPhone 6 or Huawei Ascend Mate 7. The IR Blaster lets you turn the Galaxy Note 4 into a universal remote for your TV or sound system while the 3.7MP front camera lets you take panorama or wide-angle shots as well.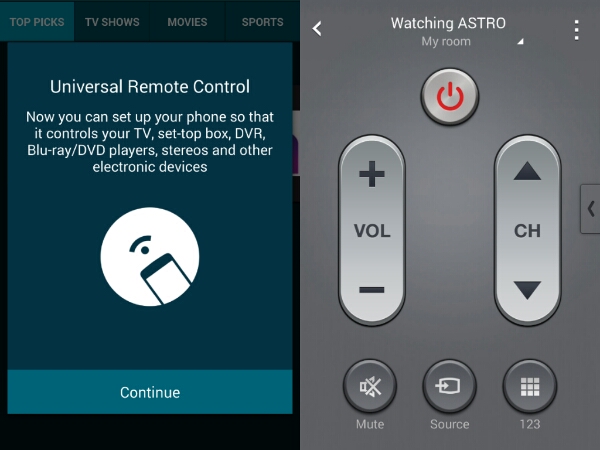 Change your Samsung Galaxy Note 4 into a universal remote control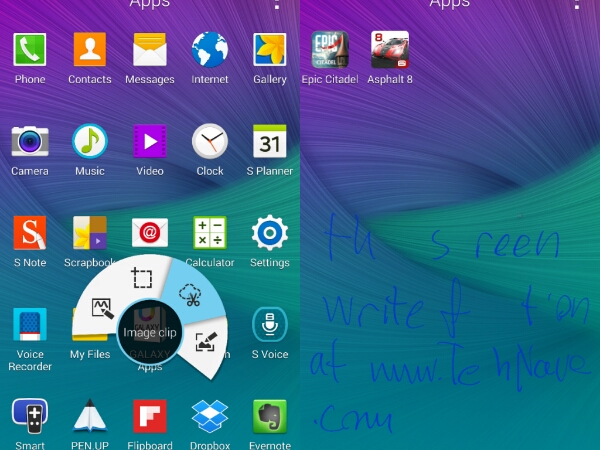 The Air Command menu and S Pen work wonderfully together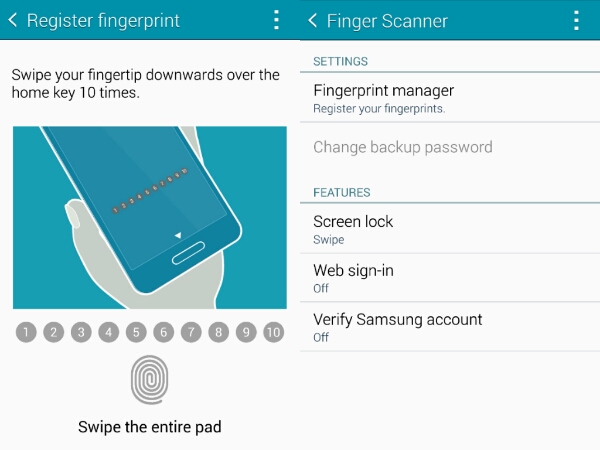 The fingerprint scanner built into the home button may be swipe-based but it works surprisingly well

Performance - King of the Android phablets
Performance-wise the Samsung Galaxy Note 4 is currently the king of the Android phablets with an AnTuTu score of 48948. In 3DMark the phablet gets xxx while in Epic Citadel, the Galaxy Note 4 gets xx fps. Most people will question the need for a 2K display on the 5.7-inch screen of the Galaxy Note 4 but the higher resolution is particularly useful when using the multi-window mode as smaller text in separate windows are still sharp and easy to read. Photos taken using the 16MP ISOCELL rear camera also pop better with the 2K display and if you get good enough with the S Pen you could very well ditch your laptop or notebook computer entirely.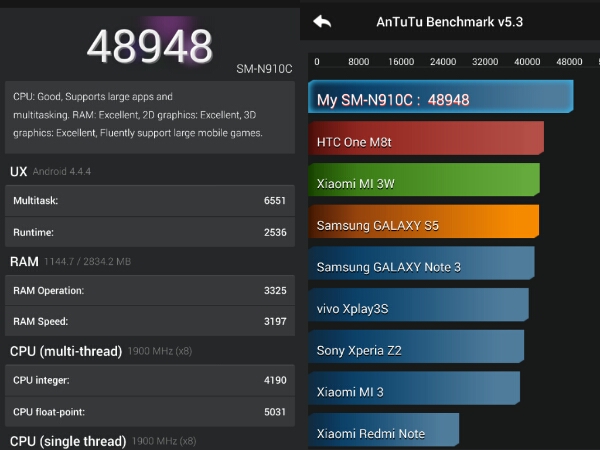 There is nothing higher in AnTuTu but the Samsung Galaxy Note 4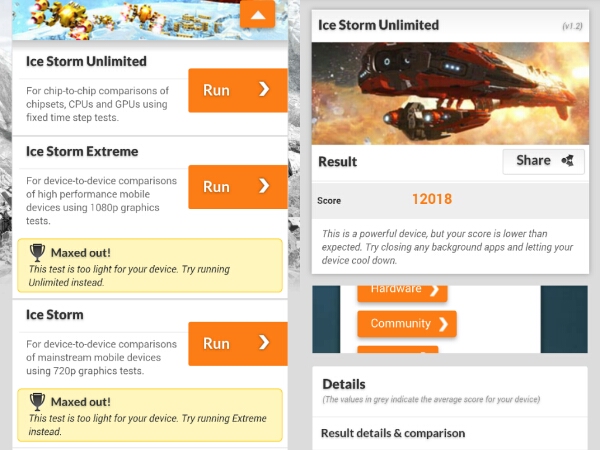 The Samsung Galaxy Note 4 maxed out most 3DMark tests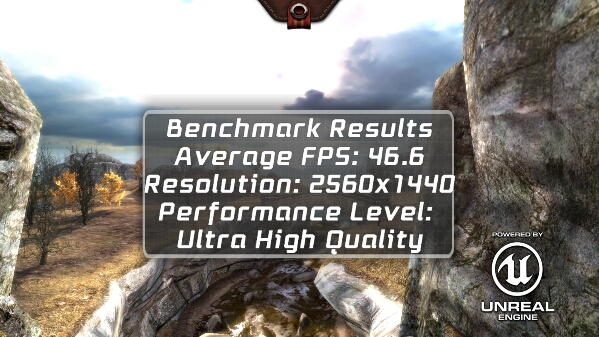 Most smartphones wouldn't be able to pull off ultra high quality even on normal settings, but the Samsung Galaxy Note 4 does it on 2560 x 1440 pixel resolution in Epic Citadel

Real-life testing shows that the Galaxy Note 4 is more than capable at handling any apps as it handled Asphalt 8: Airborne with high visual quality settings very smoothly. Taking it a step further, the Note 4 can open multiple apps at the same time and we used it to copy a picture, edit it and then write an article, followed by publishing it to our CMS, something we'd normally do on our notebook computer or desktop. Throughout this, there was no lag and no hang and the 2K display really helps with multiple apps open at the same time while the S Pen stylus helps edit photos a lot better than your finger can (doesn't get in the way).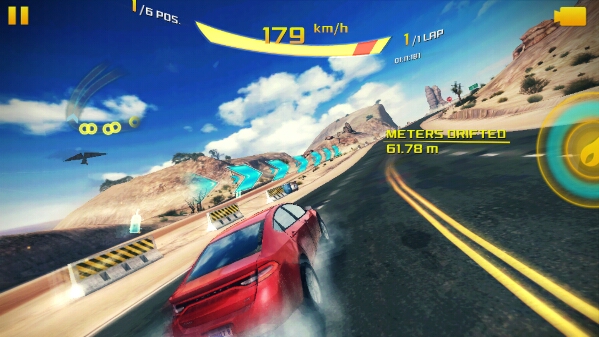 The Samsung Galaxy Note 4 is very capable, with smooth lag free performance on the highest visual quality settings of Asphalt 8:Airborne
Initially, I thought that the S pen would be one of the main reasons users wouldn't like the Note 4 but after trying it myself, I would have to say that it is one of the main reasons to get it. Samsung have managed to make the hand writing and stylus driven features work very intuitively and if you stop to think about it, a pen or pencil is the first writing tool any of us learn to use. Surprisingly, hand writing apparently takes up a lot of battery as 2 paragraphs in a matter of 10 to 15 minutes takes up about 10% of the battery life. Thankfully, the Note 4 recharges back up to 100% in just 30 to 45 minutes.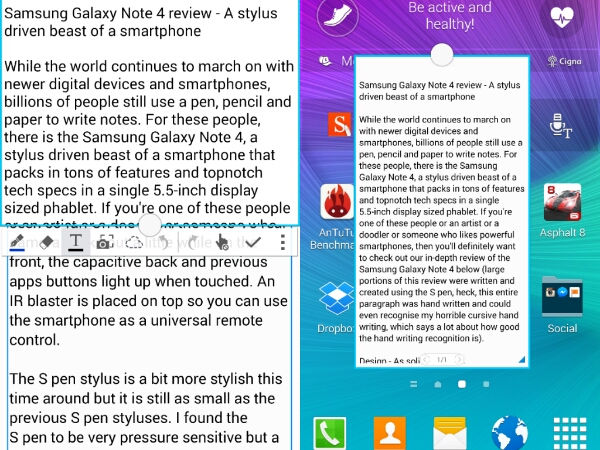 The quad-HD screen is very useful when you're using the multiple window mode on the Samsung Galaxy Note 4
The other note taking features are very useful especially for students as the photo note really helps you take and make notes at an angle. We'd have liked an OCR-like feature where it would be able to recognise images and make them into actual text but for the most part the S Pen and photo note does offer good note taking features for those who like using them. We're still not big fans of the long-list TouchWiz user interface particularly because there are a lot of features on the Galaxy Note 4 making for a very long list to scroll through, but the S Pen works wonderfully regardless.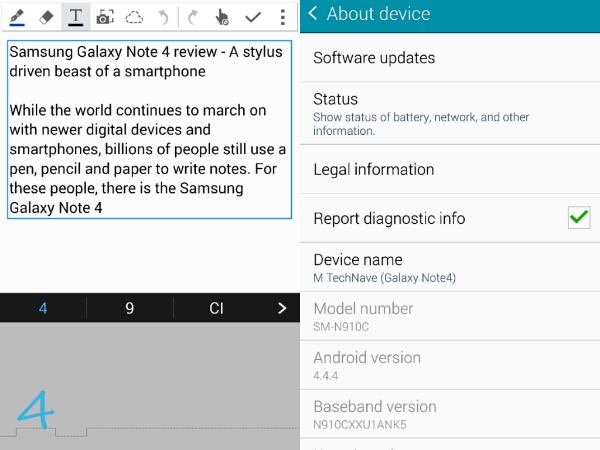 The hand-writing feature is smart and intuitive and when you master it you can easily do practically anything with your Samsung Galaxy Note 4
Camera performance is exceptional with crystal clear clarity and very bright colours. Taking pictures with the Galaxy Note 4 was a very smooth experience with lag free shots and interesting features that you could download and add on as you needed them. We didn't notice much difference with the optical image stabilization, but then none of our reviewers have very shaky hands to begin with. Audio quality is good and clear but it isn't loud enough to be your replacement boom box anytime soon.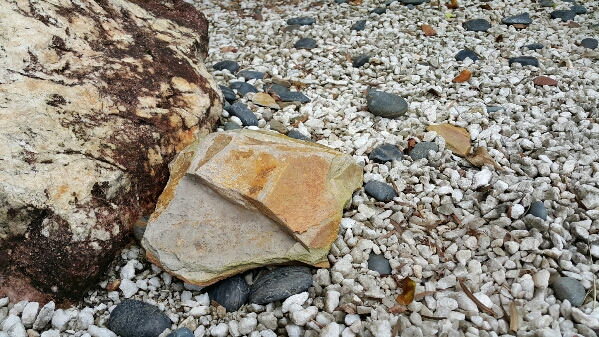 16MP, Auto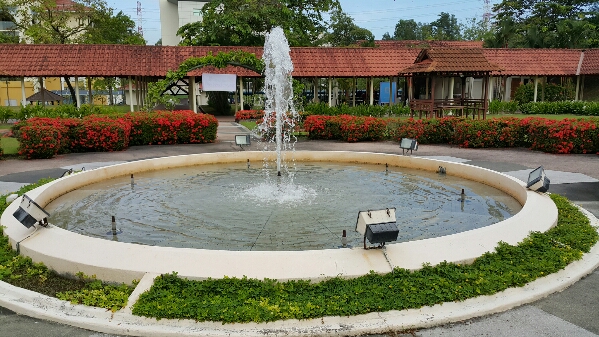 16MP, Auto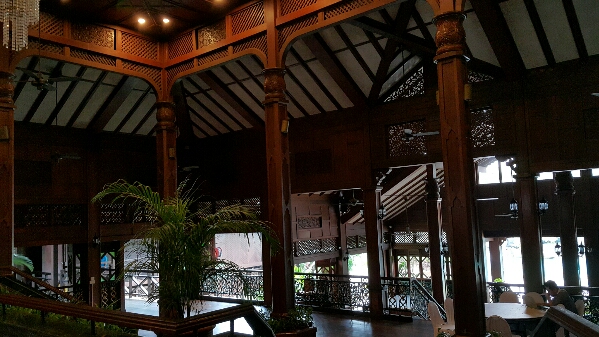 16MP, Auto (low-light conditions)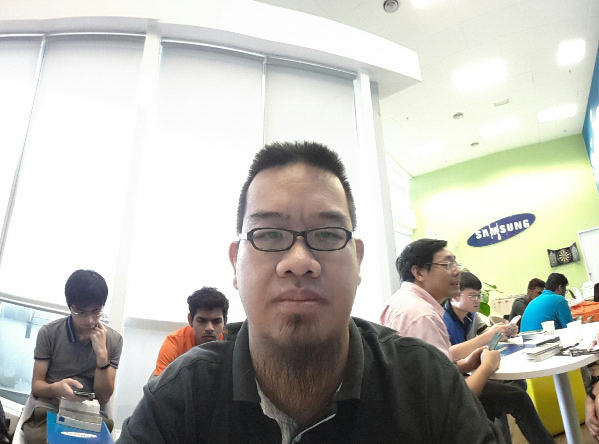 Pretty good 120 degree wide-angle front camera performance
Price - Exorbitantly high but with good reason
Retailing at RM2499, the Samsung Galaxy Note 4 is one of the most expensive smartphones in Malaysia and with the features that it has available to it, it is hard to recommend the Galaxy Note 4 as either a cameraphone or affordable student to young adult phablet. True, it is a more than capable cameraphone, but using it as just a cameraphone feels like a major waste of it's other features. However, as a portable computer that you can carry about in your pocket the Galaxy Note 4 knows almost no rivals as there are few stylus driven phablets with the same power and stylus driven interface like it.
Conclusion - Perfect for the Hi-end Note takers
Overall, the Samsung Galaxy Note 4 is an exceptional phablet and smartphone with excellent features and tech specs. While it may offer a great camera, powerful processor and best display available, the main feature of the Galaxy Note 4 remains the S Pen and it's stylus driven interface. When you master the S Pen you can say goodbye to your notebook computer or desktop as chances are you can do whatever you did before faster and easier on the Galaxy Note 4 (with the exception of coding or number crunching). Business users looking for such a device will love the Galaxy Note 4 as will digital artists and doodlers looking for a high-quality all-in-one sketching device. Most students won't be able to afford the Galaxy Note 4, but those who do will get a device that they can bring anywhere and use for practically everything.
Check out our hands-on video of the Samsung Galaxy Note 4
*TechNave.com would like to thank Samsung Mobile Malaysia for providing us with the Samsung Galaxy Note 4 for this review. It allowed us to do a more in-depth review and highlight more features.
Samsung Galaxy Note 4 Specs & Price >