Samsung Galaxy Note III Not Getting Metal Body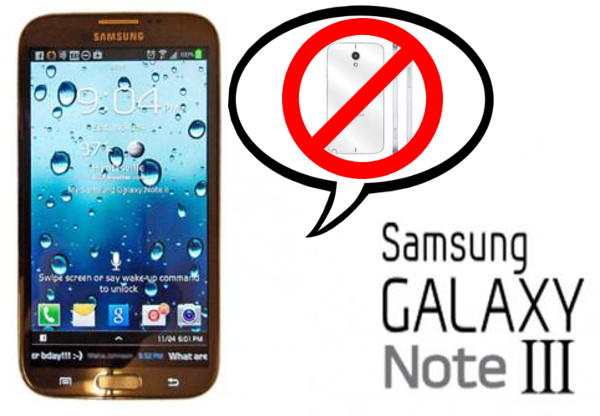 While everyone else has practically jumped on the metal body chassis bandwagon after the HTC One's aluminum unibody came out, Samsung have said that they won't be doing the same for their upcoming Samsung Galaxy Note III. Recent rumours indicated that Samsung was worried that everyone didn't like their current plastic design and a number of metal chassis Note III renders and supposedly real images surfaced. Unfortunately this is not to be.

Based on insider information within Samsung, the top decision makers have decided to maintain their plastic body designs mainly because it would take longer to produce and may not be able to meet demand. The biggest example for this would be the HTC One, the Android Aluminum unibody smartphone that started the whole craze in the first place is still facing supply issues, resulting in delays. The Samsung Galaxy Note III will at least beat the other competition by utilizing an Exynos Octa processor, 5.99-inch Full HD AMOLED screen, S Pen support, 13MP rear camera and 2MP front camera. The phablet is expected to be announced officially in Q3 of 2013. No news yet if Samsung will give up the idea of metal body chassis completely though, but in all likelihood, the only way we'll see a metal body Samsung smartphone is through third-party outfits.