Samsung Galaxy Note III Rumours: Screen Size and Unbreakable Screen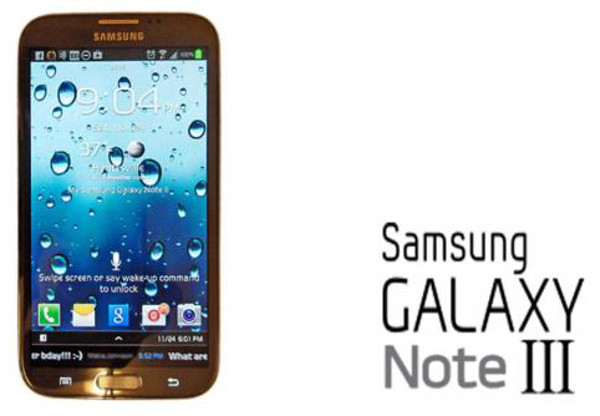 Rumours surrounding Samsung's upcoming product line are coming fast and hard now, and this time around are rumours regarding Samsung's Galaxy Note III. The first rumour is that the phablet will have a much larger 5.9" display. While we're still skeptical, some main parts suppliers have confirmed this to be very likely. However, some other sharp-eyed people have spotted a Samsung device marked as the GT-19200 that will feature CDMA, GSM and more importantly, a 6.3-inch screen. This claim on the other hand is also based on the recent launch of the Samsung Galaxy S4 gaming pad accessory which showed a device much like the Samsung Galaxy Note III that has similar measurements.

Other screen rumours for the Samsung Galaxy Note III include the fact that due to its new OLED tech screen, it will offer full HD 1080p resolution. Since it didn't come out for the Samsung Galaxy S4 and there are no such rumours about an unbreakable screen for the Samsung Galaxy S4 Mini, there have been rumors that the Samsung Galaxy Note III may feature Samsung's often showcased unbreakable screen technology. This rumour seems more like wishful thinking to us though, as people have been expecting such unbreakable screens to surface since the Samsung Galaxy SIII. As usual, we will keep you posted as to any new developments so stay tuned to the Mobile Mega Mall news page and Facebook Page.