Samsung Galaxy Note10 and Samsung Galaxy S11 may be revealed with 100W fast charging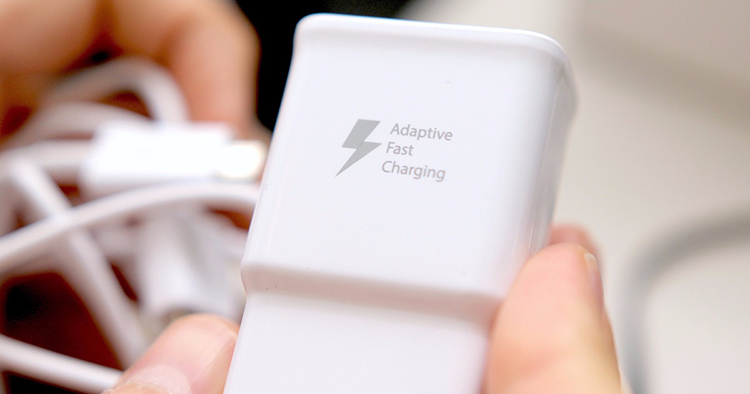 Samsung's latest fast charging technology is one of the fastest in the market with their two brand new USB Type-C Power Delivery (PD) controllers. The controllers, named SE8A and MM101 PD controllers, supports up to 100W of power.
The SE8A controller is the first PD controller that uses both a power controller and security element on a single chip which offers additional security measures like encryption keys, and the encryption and decoding of confidential data within a device. It supports USB-C authentication which stops non-compatible products from utilizing the 100W fast charging.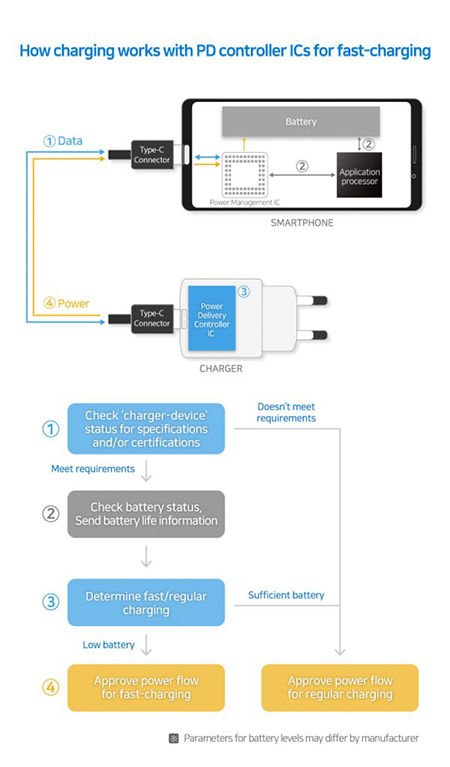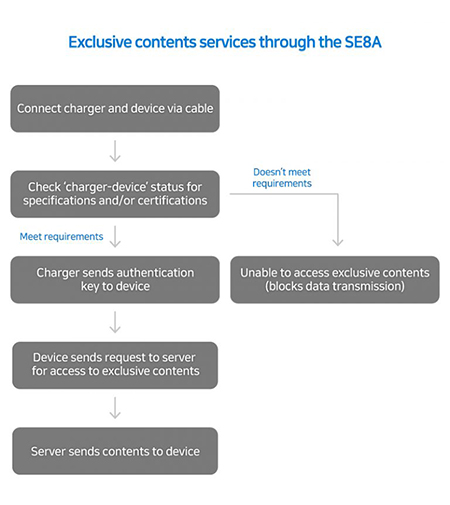 How it works
Next, the MM101 controller utilizes a a symmetric encryption algorithm to authenticate products. It also has some nifty security features like moisture detection capabilities to ensure that load conditions are optimal when the device is used.
Besides that, both chips come with overvoltage protection and comply with the latest USB specifications for fast charging which is the USB-PD 3.0. It gives the optimal amount of power for efficient charging. In addition, a built in Flash or e-Flash is also available to allow manufacturers to update the software to meet the latest specifications of the product without having to change or upgrade the hardware.
Devices compatible with the controllers include smartphones, tablets, laptops, monitors and computers. Currently, mass production of the device has begun. As of right now, Qualcomm's Quick Charge and Xiaomi's Super Charge Turbo 100W are some of the fastest charging on the market. Are you excited for Samsung's fast charge? Keep up with the latest tech news on TechNave.com!
Samsung Galaxy Note 10 Specs & Price >