Samsung Galaxy S III / S3 Malaysia Reviews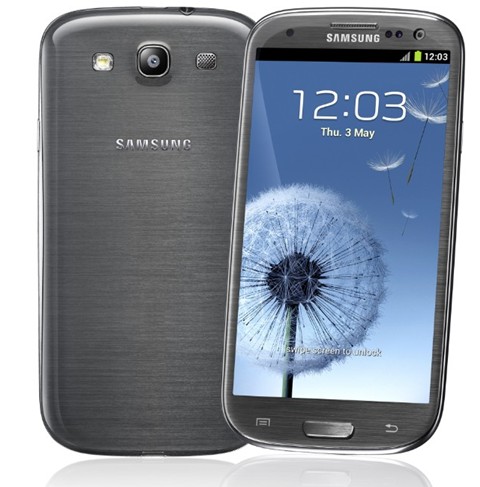 Samsung Galaxy S3 Pros:
Super AMOLED 4.8 inch display - The display of 720 x 1280 pixels Super AMOLED 4.8 inch diagonal makes a great tool for browsing and multimedia use. Colors are vivid, contrast is good. Responds instantly to commands. Finally it is a pleasure to use.

Battery life - It turned out that the choice of a battery of 2100 mAh was an excellent choice for Galaxy S III, measured battery life reaching 10 hours of video playback or browsing. In fact, with judicious use Galaxy S III can be used easily an entire work day with active an data connection.

Performance - Galaxy S III is one of the most powerful Android smartphone of the moment. The benchmarks don't lie. Just about everything you do on it happens instantly. THe Samsung Galaxy S III does not heat up when used intensively.

Software services: sensors, voice, games, AllShare - Samsung Galaxy S III brings a wide choice of services and software enhancements that together create a pleasant user experience. The use of smart sensors (motion, microphone, camera) that make intelligent device is a notable aspect.
Snappy Camera - The Samsung Galaxy S III is in many respects one of the currently most advanced smartphones and fun to use as a phone and as a camera. The Samsung is very responsive and allows for burst shooting and very fast shot-to-shot times. The camera app offers a very comprehensive feature set with an efficient HDR mode and a partly customizabe user interface but the image quality is not quite up with the best in class.
MicroSD - In addition to the 16/32 GB available for storage, Galaxy S III has a microSD slot for those who want more. I know that however much free memory you have, it becomes insufficient at some point. So I appreciate the opportunity to expand.
Samsung Galaxy S3 Cons:
Case material & Designed - The biggest negative aspect that I see on Galaxy S III is related to the plastic case model. It is very thin and on top of that it's too bright and shiny. Any trace of fingers remain visible and unpleasant.

TouchWiz and bugs - Although highly changed, TouchWiz UI is not consistent. In one way looks the list of applications, in another style the phone module and other look for custom applications. It is true that there are not as many bugs as in previous versions. They still exist and I am convinced that you will not want to reset your smartphone from time to time because because lockscreen's interface is oriented wrong and you can not unlock the device.
It is not unibody - The trend in the way smartphones are built is obvious: unibody. Galaxy S III has a metal reinforcement around the edges to ensure a more or less compact structure. Until you want to remove the card and you see the caseing : a thin plastic that you are afraid to touch.

The display is not the best in bright sunlight - No matter how good the Super AMOLED display is, the color rendition and especially the black, has a drawback.
Verdict:
There's no doubting the Samsung Galaxy S3 is technologically the top dog at the moment. It's screen is dazzling, its processor incredibly fast and its battery life is better than most. Add in extras such as a microSD slot, NFC and wireless charging and you have a phone that no other can match.

However, despite all these features there's a lack of that certain something that truly makes it desirable, thanks in large part to an interface that lacks a truly cohesive feel and an uninspiring design. Then again, it's not like any other Android alternative gets it all right, either.

There is of course the whole screen size issue too. Samsung has made an effort to make the S3 easy to handle despite its size but it's not there yet - we still found it cumbersome. Nonetheless, if you can live with a large phone day to day then the S3 is the current pick of the bunch.

As for the iPhone competition, both the iPhone 4S and iPhone 5 have the S3 beat for design (both for toughness and style) and we find them much easier to handle, plus of course the app store's better stocked. But you do miss out on NFC, expandable memory, and it's more difficult to customise the handset to do what you want.
Samsung Galaxy S III / S3 Malaysia Specifications and Price:
Please click here for more Samsung Galaxy S III /S3 specifications, photos and upcoming prices!
Check this out for Apple iPhone 5 vs Samsung Galaxy S3 vs Samsung Galaxy Note 2 Specifications!
Samsung I9300 Galaxy S III / S3 Specs & Price >