Samsung Galaxy S10+ - The Perfect smartphone for vlogging and selfie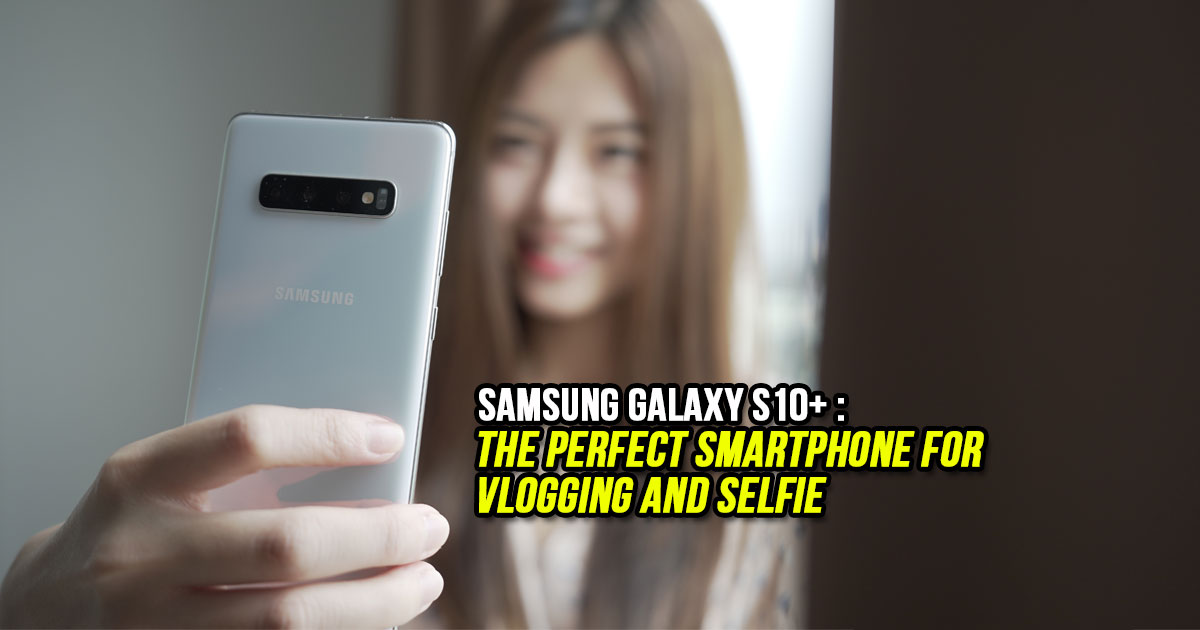 I do reminisce about the days when I used to vlog. Most cameras that have everything I need are just way too expensive and smartphone front recording cameras are usually never that great. Or so I thought. The Samsung Galaxy S10 Series has everything a vlogger needs in a phone, so much so that I wish it was around during my vlogging days.
Here's exactly why the Samsung Galaxy S10+ is the perfect device for vlogging!
4K Selfie camera recording
The main part of a vlog is basically recording yourself as you go throughout your day. A good camera may sometimes lack a good lens to get your surroundings into the shot and sometimes the viewfinder cannot be turned over for you to be able to see your framing. Meanwhile most phones lack good selfie cameras to record on, resulting in grainy and too dark or overexposed videos.
The Samsung Galaxy S10 series allows its users to record videos in 4K resolutions. The high resolution makes for better quality videos as well as beautiful colours and detail as well. With good quality videos, you will find yourself spending less time editing a video, trying to colour grade or even reduce the graininess.
Optical Image Stabilization
Obviously in any vlog, you'd be showing off where and what you're doing. Close up shots, beauty shots and the whole shebang. That's where the rear camera comes into play and if I'm using a camera or any other recording device for that matter, a gimbal would come in handy for those awesome slow-mo and scenery shots to avoid jitter and shaky footage.
You don't need that for the Samsung Galaxy S10 series, however. The smartphone comes with built-in Optical Image Stabilization, ensuring that your shots turn out crisp and smooth. I especially love using these when I'm doing shots as I'm walking because the footage looks flawless, almost like my viewers are seeing things through my eyes.
Zoom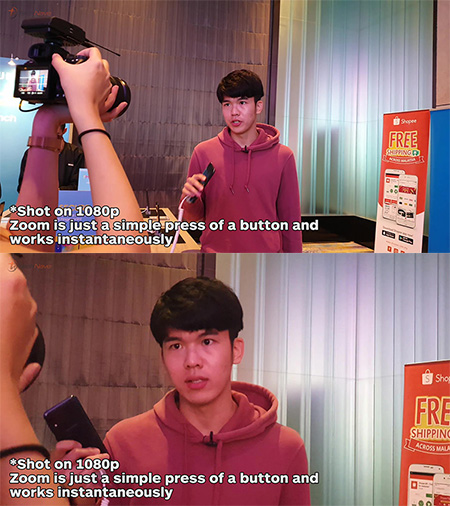 How it looks like with 5x zoom in video (bottom) and a normal recording (top)
Don't you ever want to highlight something in a crowd or a distance by zooming in with your camera? The annoying bit about that is when you're using a camera, most of the time you can literally hear the whirring sound it makes as it zooms in and as for using a phone, usually you just end up with more grainy footage.
Thanks to the 2x optical zoom and 10x digital zoom on the rear cameras, all those have become non-issues actually. Now I can zoom in as much as I want without weird shakiness and noise. The best part is that I can zoom in and out without having to pinch the screen. Just tap on which lens you want and it instantly zooms you in.
Microphone
I absolutely hate going to events where it is way too loud and my microphone cannot pick up my voice. Cameras that I can afford usually don't come with a mic jack for me to plug in a shotgun mic or clip mic into the device. Smartphones nowadays don't usually come with a 3.5mm jack, meaning that some devices, even with converters and dongles, cannot detect my external mic.
The Samsung Galaxy S10+'s mic is pretty decent, though, capturing my voice from a decent range while filtering out the background noise. Sometimes when an area is too loud, I do have no choice but to use an external mic and the Samsung Galaxy S10+ allows this as it does come with my favourite 3.5mm jack still, so recording and getting my high quality audio content can be done in a sinch.
Selfie camera with two lenses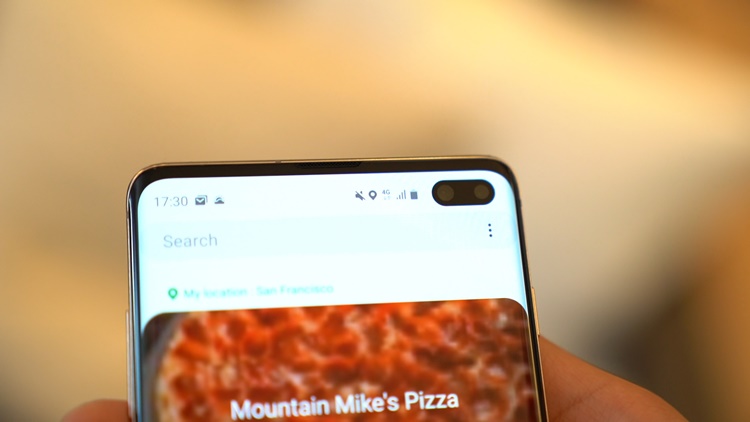 So you wanna show off some photos of you in your vlog. Then you wanna show off your squad. But wait, your camera lens can't capture everyone and everything in the background. This is where the Samsung Galaxy S10+ comes in.
The selfie camera comes in 2 angles, normal and wide. Now you'll be able to capture that group shot AND capture the beautiful scenery or subject in the background.
Here's the result of all of the above that we took at another phone launch using just the Samsung Galaxy S10+ so you guys can have an idea of how footage may turn out with it.
As I said before, the Samsung Galaxy S10+ is so versatile that it makes for a very good all in one, compact vlogging camera as well. With a good camera offering a variety of zooms and effects, you won't be needing so much equipment just to walk around and vlog. Most importantly, no need to be doing any heavy lifting as you don't need to be strong enough to hold up a heavy DSLR to your face as you move around for long periods of time.
If you're interested in grabbing your very own Samsung Galaxy S10+, head on over to any Samsung experience stores or their website! Make sure to stay tuned to TechNave.com for more tips and tricks with the Samsung Galaxy S10 series!
Samsung Galaxy S10 Plus Specs & Price >