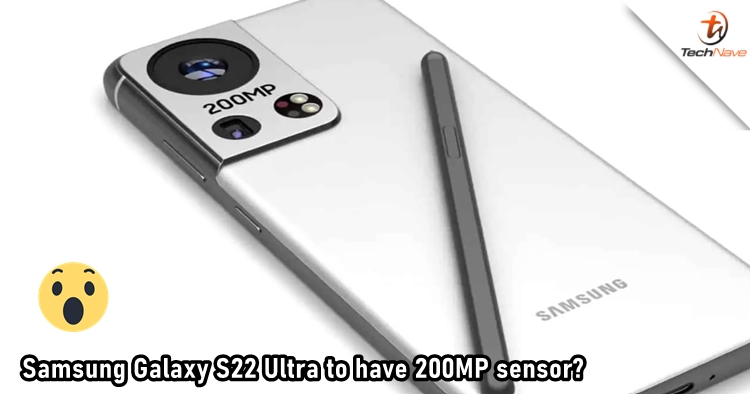 Someone who is too eager to see the Samsung Galaxy S22 series has made a concept device to quench the thirst before the arrival. On this concept device, other than an interestingly large 200MP large camera sensor, other things also leave us wondering if they would be part of Samsung's upcoming plan.
The concept device sports a similar camera module that we see on the Galaxy S21 series. However, the arrangement of the camera sensors is different as most of the space has been taken up by the large 200MP sensor, accompanied by a secondary camera and some additional sensors.
Besides that, the creator also chose a flat display for the device which could be the Galaxy S22 Ultra (thanks to the S Pen) rather than a curved one. With this choice made, we wonder if Samsung would take a different approach when designing the most powerful one from the series. Furthermore, with the appearance of the S Pen, it is also suggested that the upcoming flagship could ship with one since the current S21 Ultra already supports the function.
Let us know what you think about the concept device on our Facebook page. Stay tuned to TechNave.com for more interesting smartphone rumours.