Samsung Galaxy S22 series could launch in Malaysia with Snapdragon 8 Gen 1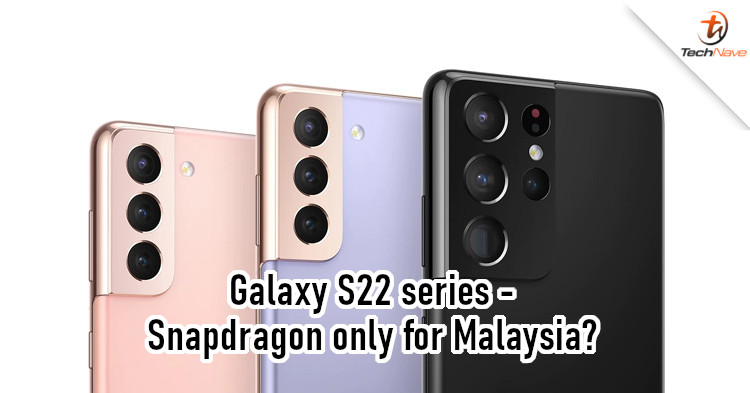 Were you hoping to try out the Exynos 2200 chipset with the new Samsung Galaxy S22 series? If that's the case, you might be disappointed as the availability of the Exynos variants depends on the region. And this time around, it might not be available for us.
Thanks to a Korean tipster, we now have a list of Samsung Galaxy S22 available by region. According to the list, quite a few regions would only get the Galaxy S22 series variants sporting the Snapdragon 8 Gen 1 chipset. This includes North America, South America, East Asia, South East Asia (SEA), and Oceania. As you know, Malaysia is in SEA, which would mean we're only getting the Snapdragon version.
Galaxy S22 Series AP by Regions
1. Europe: Exynos
2. North America: Snapdragon
3. South America: Snapdragon
4. East Asia: Snapdragon
5. South East Asia/Oceania: Snapdragon
6. West Asia: Exynos & Snapdragon
7. Middle East Asia: Exynos & Snapdragon
8. Africa: Exynos & Snapdragon

— Dohyun Kim (@dohyun854) January 20, 2022
Mind you, this isn't anything unusual, as Samsung has been doing this for years. But Malaysia usually gets the Exynos versions, so it's surprising to see that we might only get the Snapdragon 8 Gen 1 variant this time. Of course, that's good news for those who prefer having better performance. It's also likely that Samsung deemed this the most suitable arrangement based on surveys.
So, what do you think about this? Would you prefer getting the Snapdragon or Exynos variant? Let us know in the comments, and stay tuned to TechNave for more updates about this.