Samsung Galaxy S4 Active Images Leaked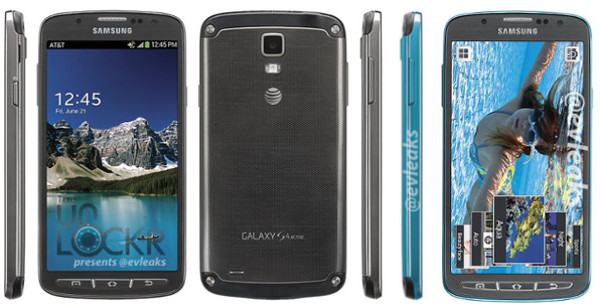 As part of the next bunch of Samsung Galaxy S4 variants, the Galaxy S4 Active is the rugged, tougher and reportedly water-proof version of Samsung's flagship smartphone. While the tech specs have revealed that it won't be using the same processor or chipset, the overall design remains the same. However, @evleaks have revealed a number of Samsung Galaxy S4 Active images, one bunch in black for AT&T and a turquoise blue one as well.

The leaked images surprisingly contain hints as the black AT&T cover image is dated 21 June, which may indicate the launch or release date for this version of the Samsung Galaxy S4 Active. It also helps to know that the event where Samsung is prepping to reveal something or somethings is scheduled for 20 June 2013, so it seems quite likely.
[Source]
Samsung Galaxy S4 Active Specs & Price >