Samsung Galaxy S4 Beats Competition in Early Benchmarks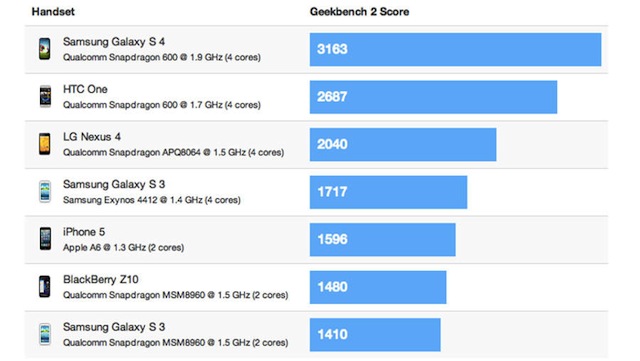 As the impending bells of release for the Samsung Galaxy S4 sound, those with early access at Primate Labs have done early benchmarks on the Samsung Galaxy S4 and compared it with other smartphones in the same class. The results were impressive as the Samsung Galaxy S4 powered by the Qualcomm Snapdragon 600 1.9GHz processor beat all of the other smartphones using the Geekbench 2 benchmark.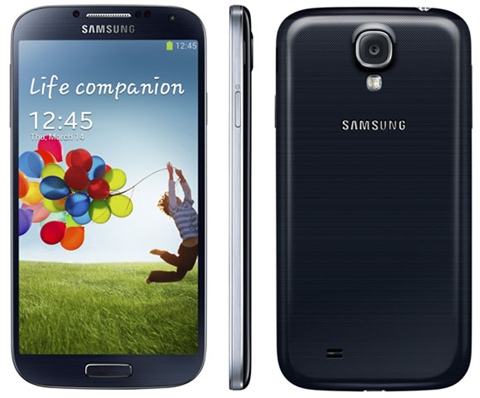 With a resounding Geekbench 2 score of 3163, the Samsung Galaxy S4's closest competitor was the HTC One with a score of 2687. The Apple iPhone 5 only scored 1595. So far, the benchmarks have only involved the Qualcomm Snapdragon 600 powered Samsung Galaxy S4 probably because like the other smartphones tested the processor has 4 cores. The 8 core powered Samsung Galaxy S4 wasn't compared probably because of this reason, although it would definitely be interesting to see if the eight cores really provide that much of a performance boost.
Bear in mind that benchmark tests are not always a clear indicator of how good a smartphone is, but in terms of raw processing power the Samsung Galaxy S4 is currently at the top of the heap. More conclusive benchmarks will be available as soon as the Samsung Galaxy S4 gets released properly. Keep checking back for more news as we'll continue to keep you posted on this.

[sourced from techdigest.tv and Primate Labs]