Samsung Galaxy S4 LTE-A Benchmarked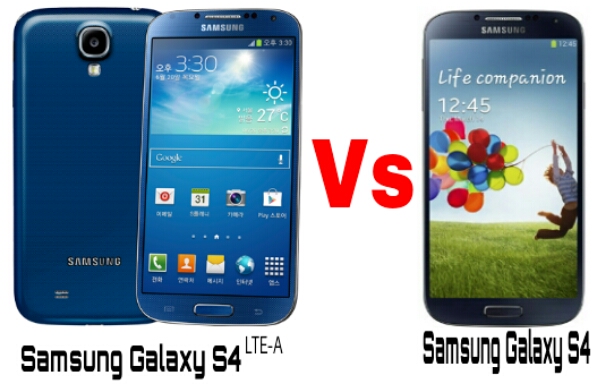 The new Samsung Galaxy S4 LTE-A packs in Qualcomm's latest Snapdragon 800 chipset which among others includes a 2.3Ghz Quad-core processor and Adreno 330 Graphics. There are two other earlier versions with the Samsung Galaxy S4 I9500 powered by Samsung's Exynos 5 Octa and the Samsung Galaxy S4 I9505 powered by Qualcomm's Snapdragon 600 chipset. While we'd love to see the battery performance, we have seen the overall performance benchmarks in both AnTuTu and Quadrant.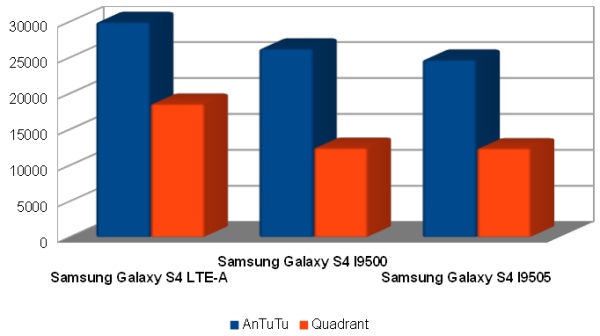 In AnTuTu the LTE-A got 29976 while the I9500 got 26275. The I9505 got 24716. In Quadrant, the LTE0A got 18581 while the I9500 got 12446. The I9505 got a Quadrant score of 12376. From the performance benchmarks alone it looks like those Angry Korean Samsung Galaxy S4 owners have good reason to be angry as the new LTE-A version is heads and shoulders above the other two earlier versions. Battery tests will take longer but Qualcomm have said that the Snapdragon 800 should be a lot more energy efficient. Stay tuned as we'll keep you posted when this comes out.
[Source]