Samsung Galaxy S4 Now Qi Compatible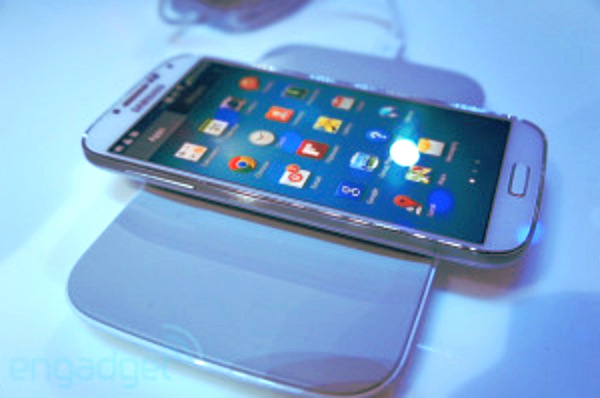 Those looking to make their decisions to buy a Samsung Galaxy S4 based on its ability to handle Qi wireless charging should now rest easy as the Wireless Power Consortium has confirmed that the smartphone is now compatible. While you won't be able to charge your brand new Samsung Galaxy S4 straight out of the box onto your Qi wireless charger, you can charge the smartphone this way by getting an optional back battery cover and wireless charging pads.
Once you have these optional accessories, the Samsung Galaxy S4 should be able to charge on practically any Qi-standard compatible wireless charging device. Unfortunately, there is still no news on when these optional back battery cover and pads will be made available along with no price or estimated price as well. As usual, we will keep you posted as to any new information or news regarding this.
[sourced from techcrunch]