Samsung Galaxy S4 Zoom: Tech specs and Sample image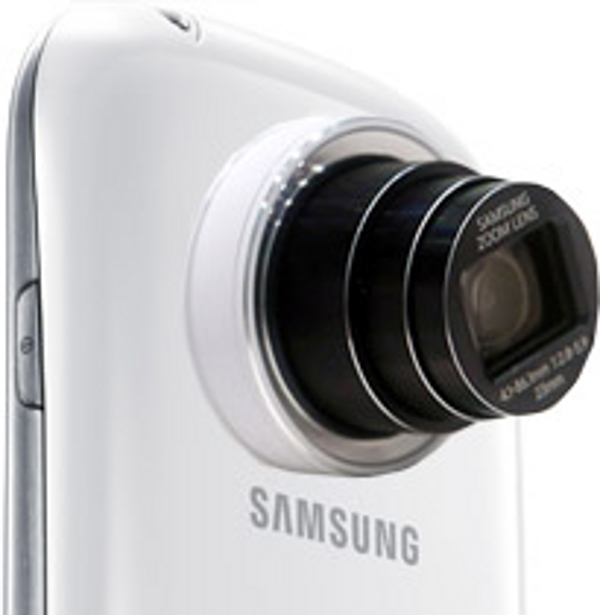 While Samsung have already come out with their Galaxy Camera they still intend to stick a more powerful camera sensor on one of their smartphones like Nokia's EOS and Sony's Honami. Upping the sensor megapixels to 16MP from the current standard of 13MP, the new cameraphone from Samsung will most likely be called the Samsung Galaxy S4 Zoom, making it a variant of the current flagship Samsung Galaxy S4. Other tech specs rumoured to come out for the Zoom include:
10x Optical Zoom
16MP camera sensor
4.3-inch Super AMOLED display
8GB storage + 64GB microSD
Bluetooth 4.0 LE, Wifi 802.11 a/b/g/n, A-GPS
In more recent reports, the Samsung Galaxy S4 Zoom may actually be a bit more compact as rumours indicate that rather than a Samsung Galaxy S4 variant it may instead be a Samsung Galaxy S4 Mini variant. Industry watchers expect it to be announced in early June. While it's existance has been confirmed by the Bluetooth certification body it doesn't mean that it wouldn't be a 2nd-gen Galaxy Camera.
A sample image taken using the Zoom has appeared and the Exif data contained in the image confirms that, the model name for the Samsung Galaxy S4 Zoom is SM-C101. The cameraphone packs in 24mm focal length with a diagonal sensor size of 1/2.5-inch and has a variable aperture with the widest aperture at F2.97. Check out the photo and Exif data for yourself below: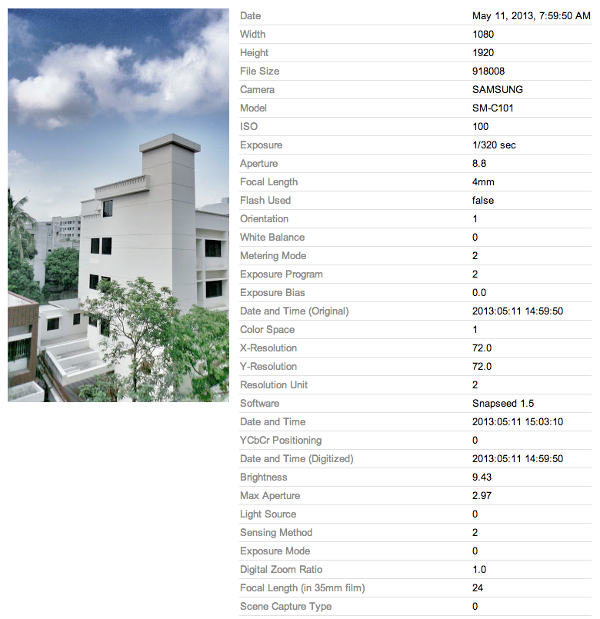 Samsung Galaxy S4 Zoom Specs & Price >