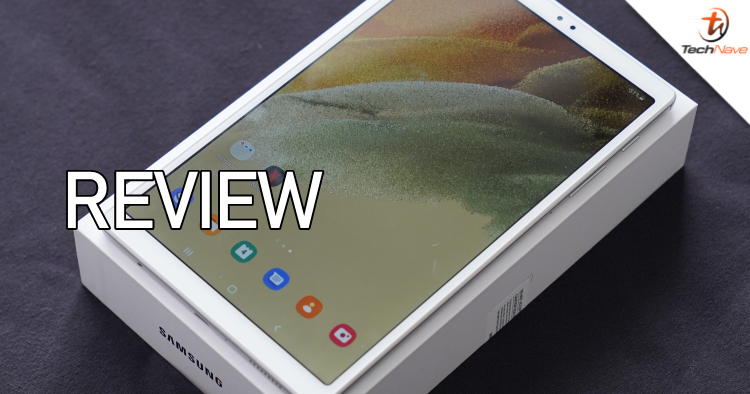 As Malaysians scramble to gain a place in the new digital norm, they're no doubt looking for a device to help them and their kids to learn, work and play online. Quite often, it's not that easy to find a good device that is not only affordable but offers great features, especially if it's for the entry-level market. Here to buck that trend is the RM699 priced Samsung Galaxy Tab A7 Lite.
Featuring a large 8.7-inch display in a mostly metal chassis, the Galaxy Tab A7 Lite offers 4GB of RAM and 64GB of storage, which is unheard of for any other tablet in this size or price range. On top of that, it is mere millimeters larger than it's 8-inch display predecessors, which means that the larger 8.7-inch display is squeezed in thanks to super slim bezels (again something unheard of for most entry-level tablets).
But how does it perform? Find out in our review of the Samsung Galaxy Tab A7 Lite below.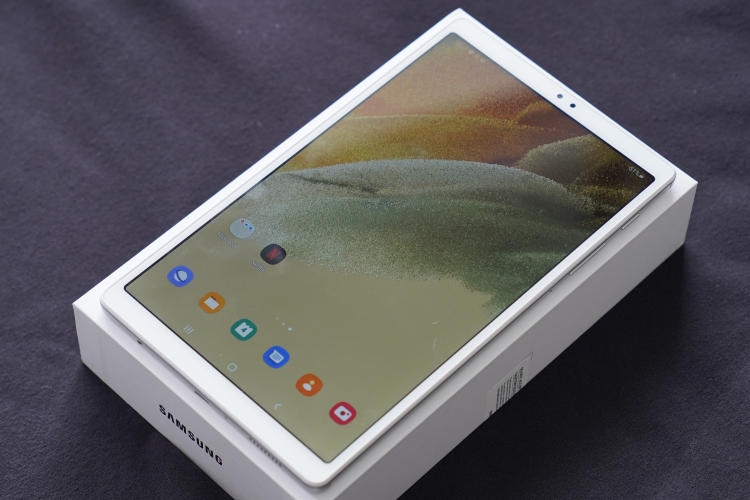 The Samsung Galaxy Tab A7 Lite offers a larger 8.7-inch display in a slim 8-inch tablet body with some really thin bezels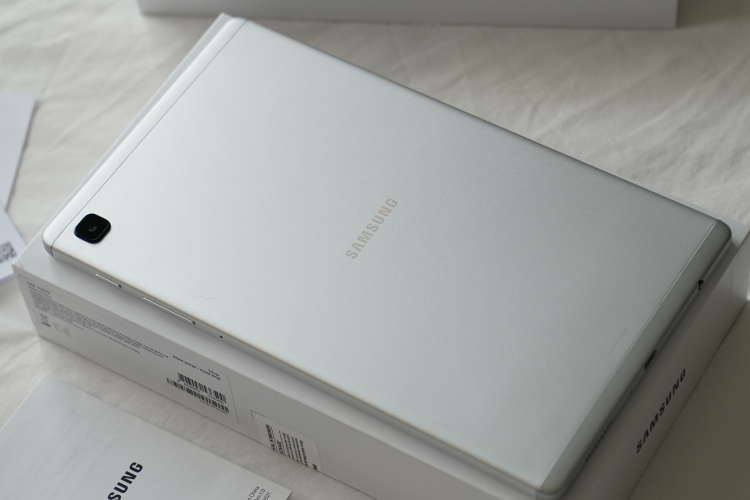 The Samsung Galaxy Tab A7 Lite comes with a metal frame and backside
Design-wise, the Galaxy Tab A7 Lite offers an 8mm thin body with metal frame and back. Plastic ends on the top and bottom still look good while an 8MP rear camera has a slightly raised bump on the rear. Controls are minimal with a power button and volume rocker but it also uses a USB Type C port and 3.5mm audio jack, and there are dual speakers, one on each end.
Weighing in at just 366g, the tablet is super light and easy to hold and grip, while the nearly 9-inch display is sure to please those who watch movies and read books using tablets. The super slim bezels do make it a bit harder to grip one-handed sometimes, as my large palm has accidentally pressed something inadvertently once or twice near the bottom of the screen, but you do get used to it after a while.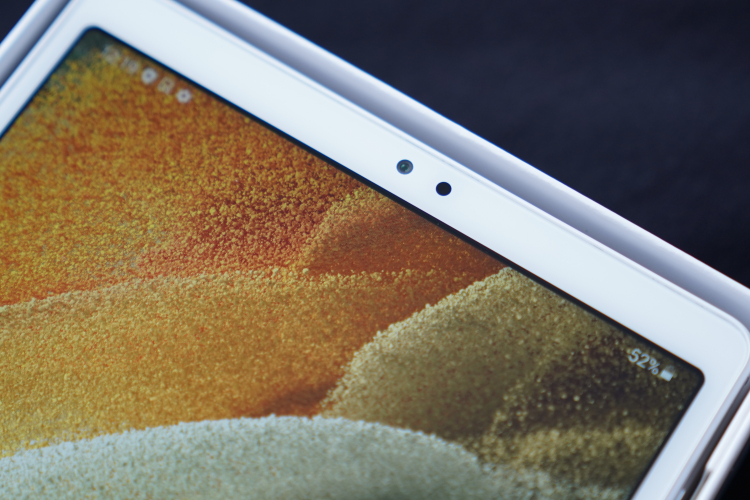 Above the screen, there is a 2MP front camera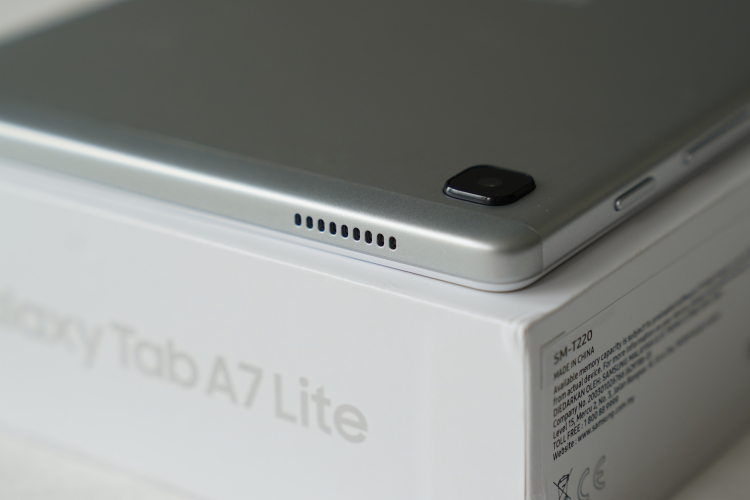 On the back, there is an 8MP rear camera with slightly raised camera hump. Metal power and volume rocker buttons are on the side.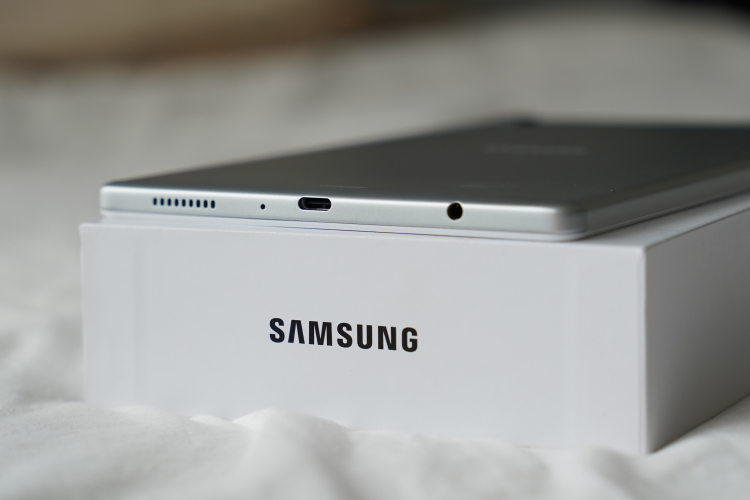 Unlike other entry-level devices, the Samsung Galaxy Tab A7 Lite comes with a USB Type C port, 3.5mm audio jack and dual speakers (one on each side).
Talking about this large display, it offers a resolution of 800 x 1340 pixels which while being HD, still delivers clear details for text and movies. Interestingly enough, YouTube allows video resolutions all the way up to 1080p, but Netflix is only at SD or 480p. The Dolby Atmos dual speakers are loud and clear for the most part, if a little tinny on the higher registers. It's enough to enjoy the orchestra but perhaps not to differentiate between the instruments.
Despite the Mediatek Helio P22T chipset, the combination of 4GB RAM certainly helps the Galaxy Tab A7 Lite in terms of stable multi-tasking. You can do split screen and even several floating windows with different apps quite comfortably. While there's a slight lag when switching between apps, the tablet is for the most part quite zippy and doesn't get too hot using normal apps. The 64GB of storage is good enough as well but thankfully, you can always add in up to a 1TB MicroSD for more storage space.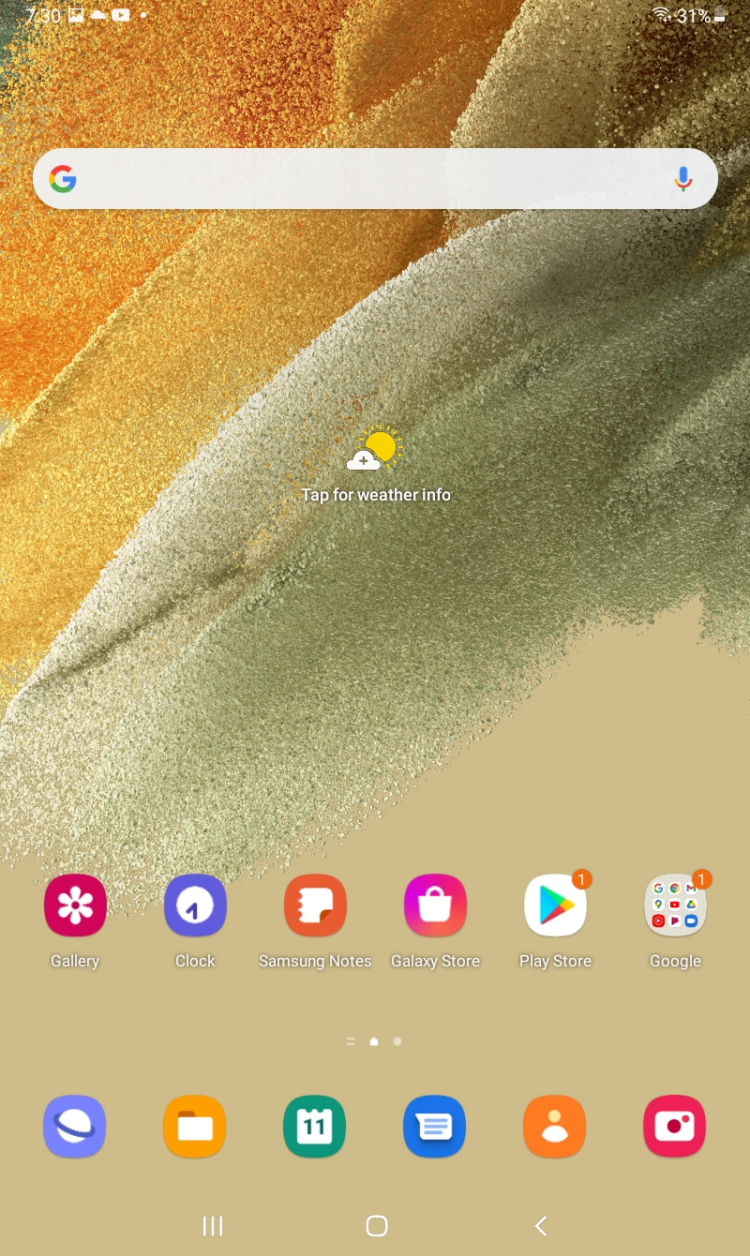 The main interface of the Samsung Galaxy Tab A7 Lite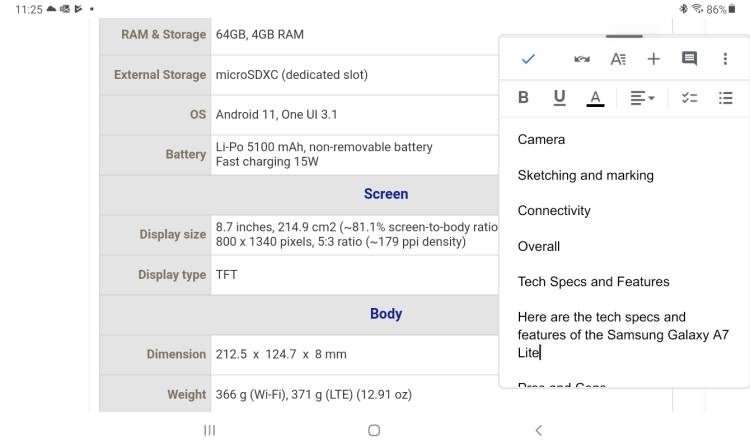 Despite being an entry level tablet, the Samsung Galaxy Tab A7 Lite can also use a resizeable floating window for better multi-tasking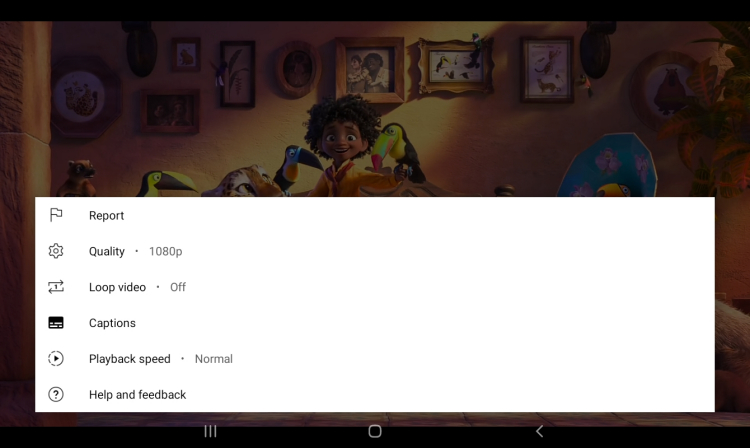 YouTube can go up to 1080p on the Samsung Galaxy Tab A7 Lite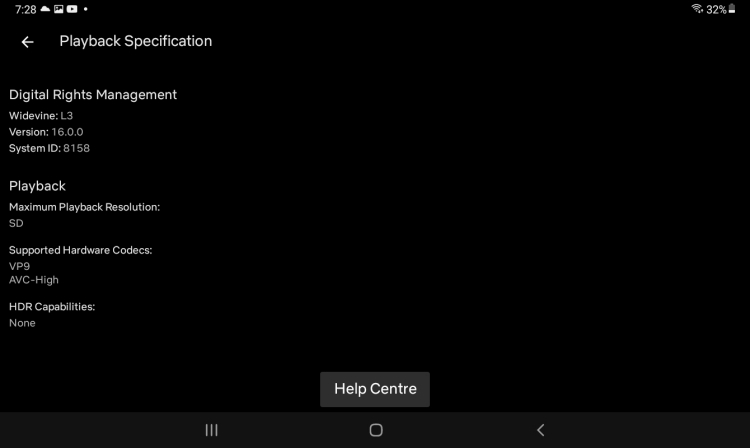 Unfortunately, Netflix is still on SD or 480p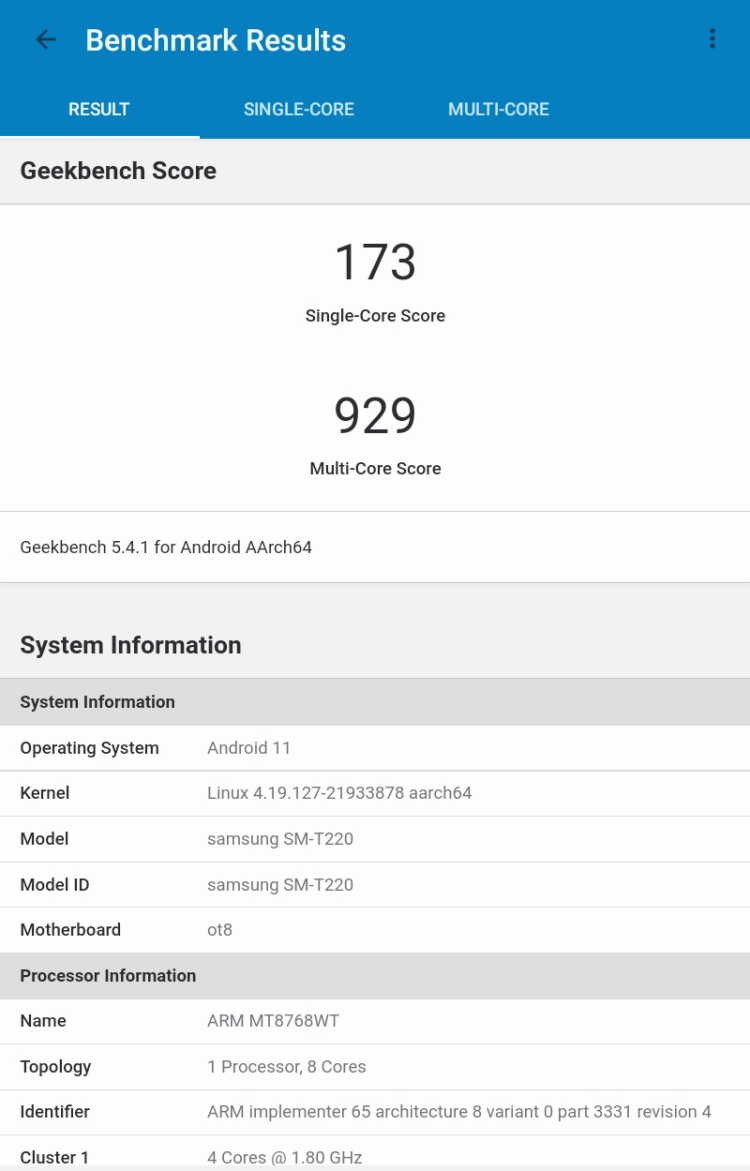 GeekBench 5 Scores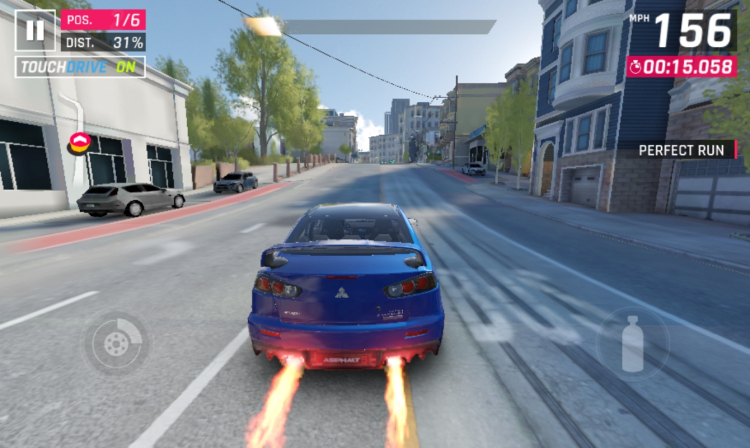 While you can play games like Asphalt 9: Legends, expect some lag and pixelation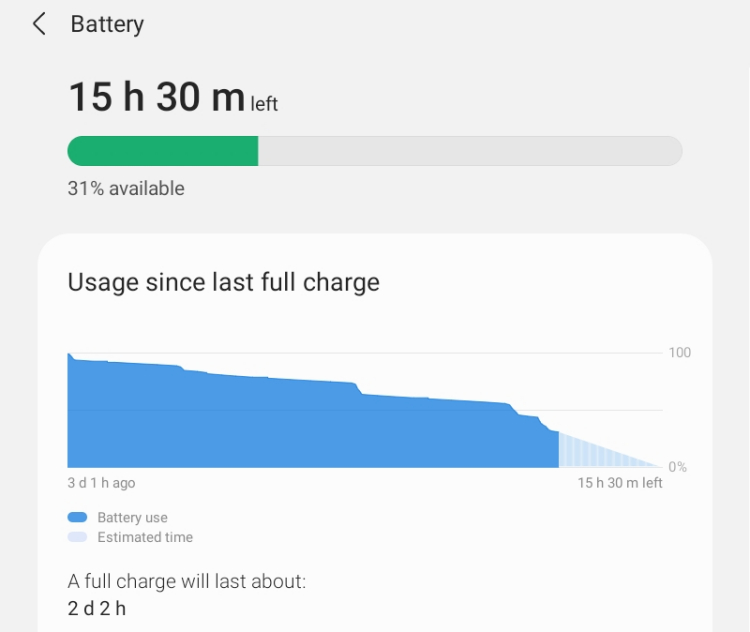 The Samsung Galaxy Tab A7 Lite can last for days on intermittent usage
Performance-wise the tablet is great for viewing, reading, watching movies and running PDPR apps like Google Classroom, Docs and so forth. This is reflected in our benchmarks and in games. So while you can run Asphalt 9 on the tablet, it looks a bit laggy and pixelated, which would likely be the same for other demanding games like Genshin Impact or even Call of Duty.
While the cameras for the Galaxy Tab A7 Lite are definitely not on the higher-end, the 2MP front camera is good enough for most selfies and online learning. The 8MP rear camera can still take fairly good photos, but you need to be patient for the camera to focus or you may have to tap to focus yourself. With enough light, pictures can be clear if a bit low in terms of details and resolution. Obviously, they both don't work well at night or in low light conditions.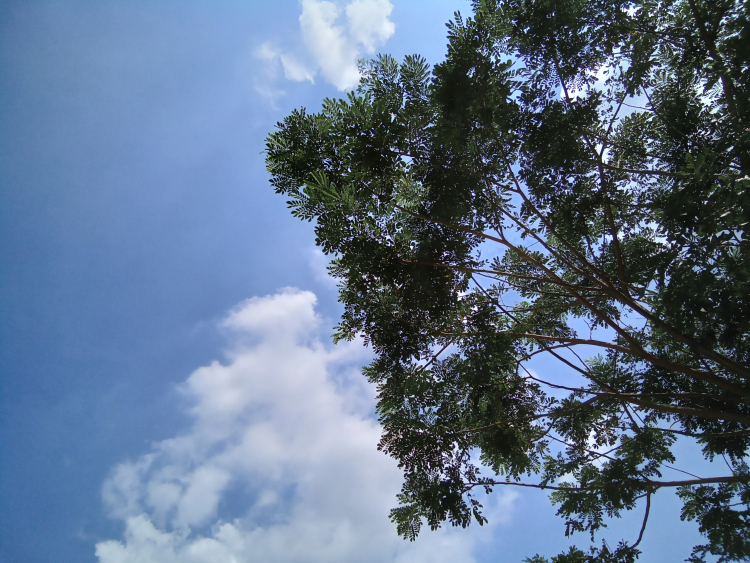 You can capture pretty nice shots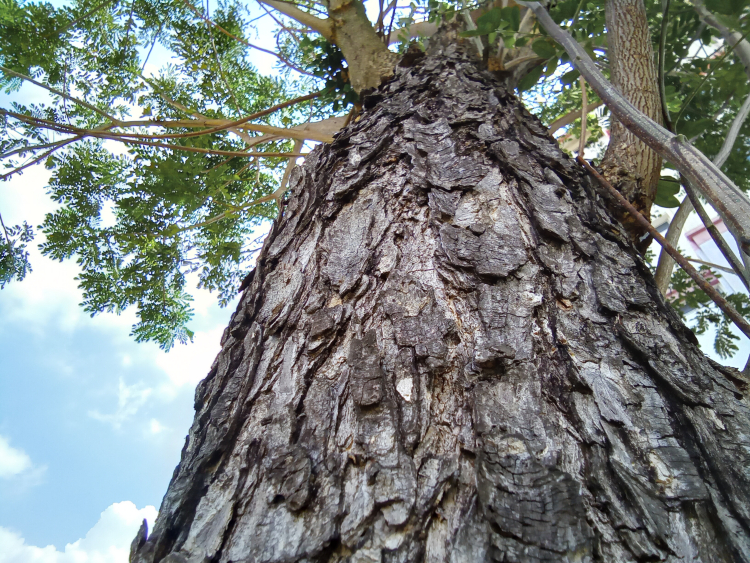 Plenty of detail even though it's just an 8MP camera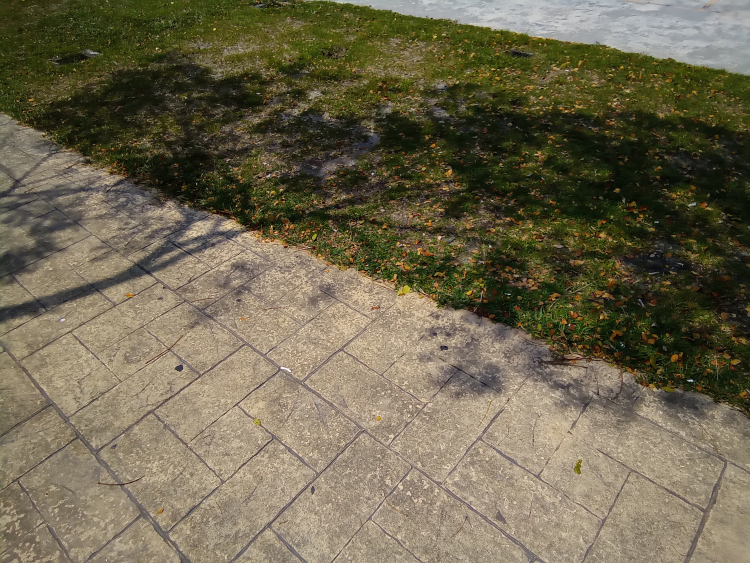 Auto, 8MP
Auto, 8MP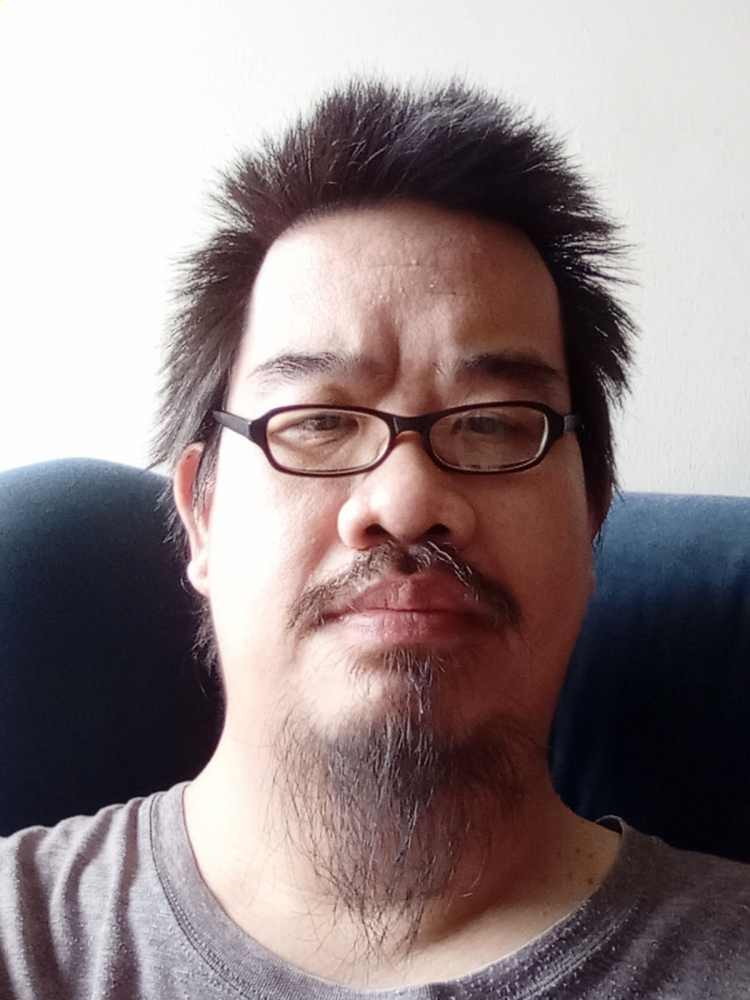 Don't be scared, this is just my resting face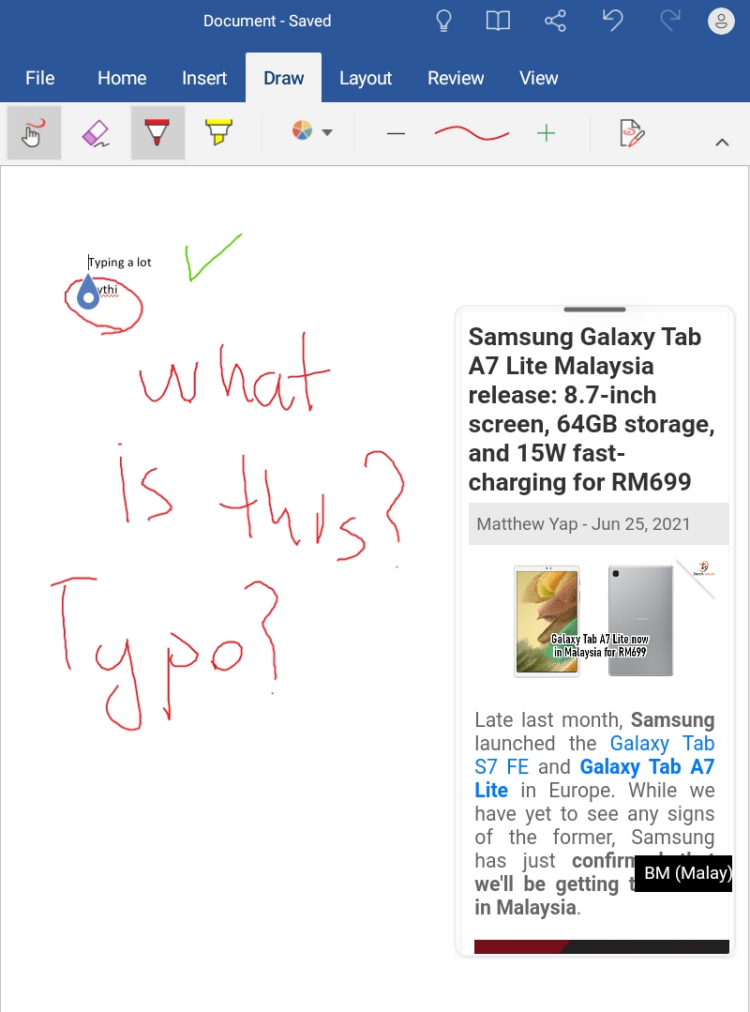 With the right stylus you can easily use the Samsung Galaxy Tab A7 Lite for marking, note taking or writing
As a tablet for work particularly for sketching, writing and marking, the Galaxy Tab A7 Lite works quite well with the right stylus or bluetooth keyboard (this review was written on the Tab A7 Lite with a bluetooth keyboard). While it's nowhere near as good as say the S Pen stylus you can still do all of the above quite well, making the Galaxy Tab A7 Lite a very attractive device for both students and educators.
While the tablet has no WiFi 6 support, normal up to 802.11 ac WiFi connectivity was stable and reliable. The 5100 mAh battery lasts for a bit more than 2 days on intermittent to normal usage but you can expect about 1 day and a half on heavy usage. There's 15W fast charging so the tablet needs about 1 hour and a half to get a full 100 percent charge. Like other Samsung devices, the Galaxy Tab A7 Lite comes with better security such as Knox and a built-in McAfee antivirus.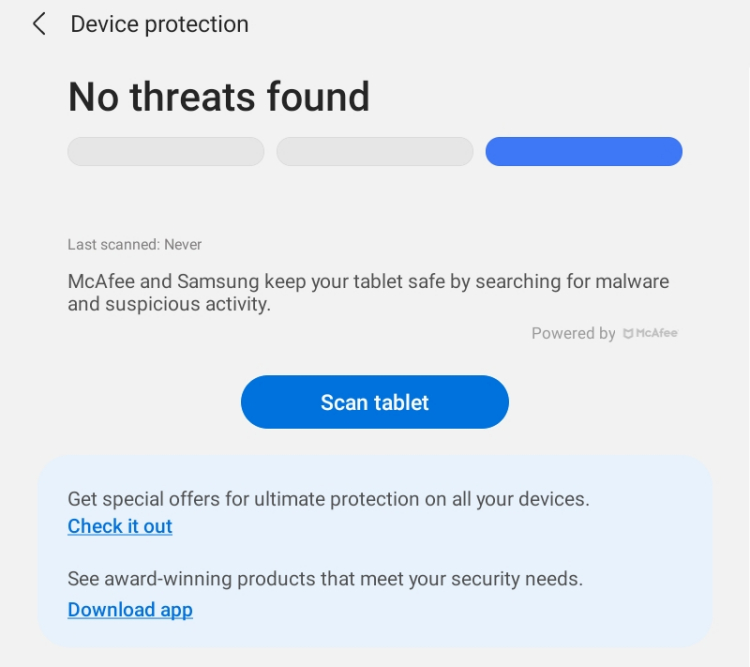 Does your tablet have it's own built-in AntiVirus? The Samsung Galaxy Tab A7 Lite has McAfee
Overall, the Samsung Galaxy Tab A7 Lite is an exceptionally portable and surprisingly better than average tablet for Malaysia's masses. Its large 8.7-inch screen, 4GB RAM, 64GB storage and fairly affordable RM699 price tag makes it almost perfect for students and teachers on a budget. Its size and portability are also great for those looking for a reader or movie streamer but it's performance makes it only good enough for casual gaming at best.
Other contenders in this price range include the Lenovo Tab M8 which has lower tech specs like 2GB of RAM and 32GB of storage but for a slightly lower price tag of around RM500 or so. There's also Samsung's own 2019 Galaxy Tab A 8.0 for about RM100 less which has 2GB RAM but also has 4G LTE, a feature which would have probably made the Galaxy Tab A7 Lite even more attractive, but the newer tablet is definitely the better overall deal.
So, what do you think? Will you be getting the Samsung Galaxy Tab A7 Lite for your kids or educator? Let us know at our Facebook page and stay tuned to TechNave.com for more tech reviews.
Tech Specs and Features
Here are the tech specs and features of the Samsung Galaxy A7 Lite
Mediatek Helio PT22T chipset

4GB RAM

64GB storage + up to 1TB microSD

8.7-inch display (TFT, 1340 x 800 pixel resolution)

8MP rear camera (autofocus) + 2MP front camera

measures 212.5 x 124.7 x 8.0mm, 366g

5100 mAh battery (15W fast charging)

Supports 3.5mm audio, USB2.0 Type-C, wiFi Direct, GPS, Bluetooth 5.0, 802.11 a/b/g/n/ac WiFi,

Android 11 (One UI 3.1)
Pros and Cons
Pros: Big 8.7-inch screen in light, portable yet slim tablet. 4GB RAM, 64GB storage at affordable pricing. Loud dual Dolby Atmos speakers + 3.5mm audio jack
Cons: No 4G LTE or S Pen support. Not for gamers.
Summary: Feature-filled value-busting good-looking Samsung tablet at an affordable price tag