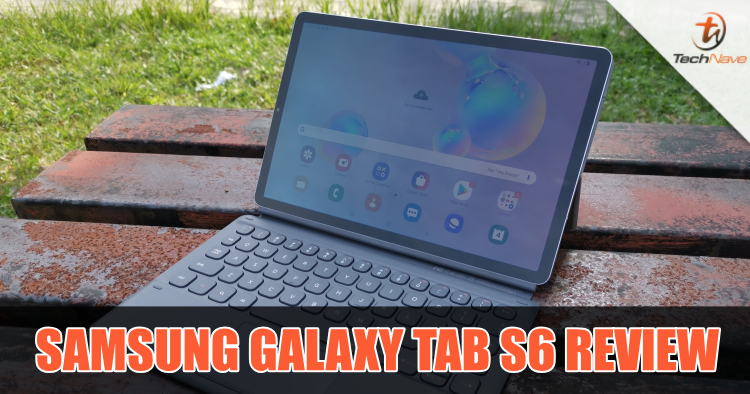 Tablets that can convert into a laptop thanks to an add-on keyboard cover are a dime a dozen these days, but tablets that manage to do so effectively are few and far in between. The Samsung Galaxy Tab S6 looks to be one of these contenders with a 5.7mm-thin ultra-slim design, S Pen stylus and a keyboard cover.
Unlike most other around 10.1-inch ultra-convertible tablets, the Galaxy Tab S6 packs in a 10.5-inch display, a top-of-the-line Qualcomm Snapdragon 855 chipset, in-screen fingerprint sensor and more. So, does it manage to deliver as a mobile productivity specialist or is it just a jack-of-all-trades that's trying too hard? Find out in our review of the Samsung Galaxy Tab S6 below.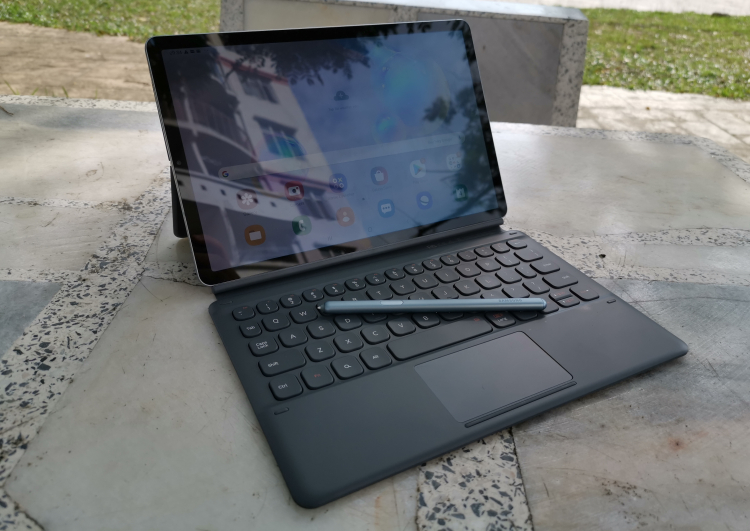 The Samsung Galaxy Tab S6 with a keyboard cover + the S Pen stylus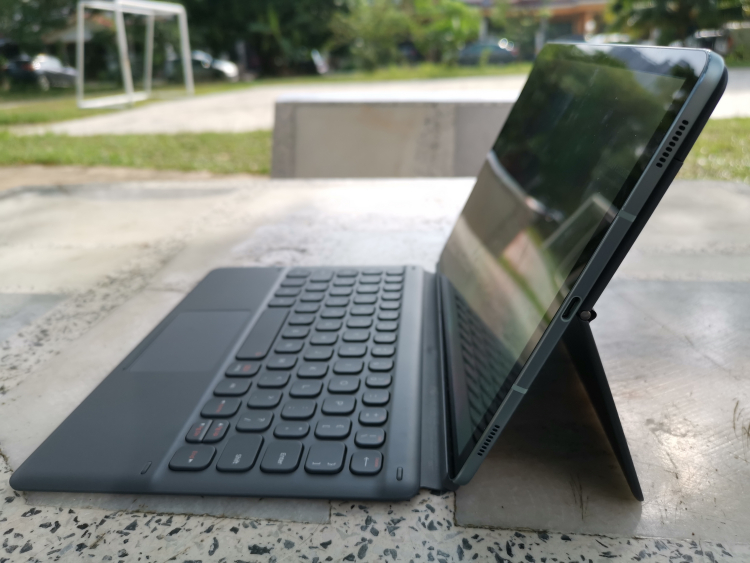 The Samsung Galaxy Tab S6 is quite thin yet premium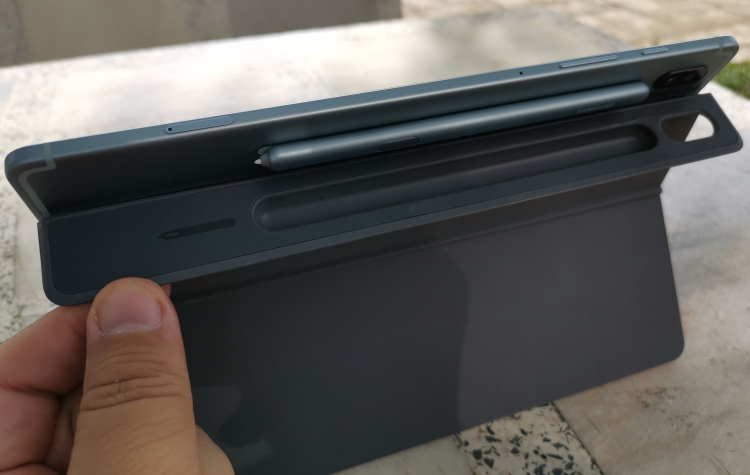 The S Pen stylus sticks to the underside magnetically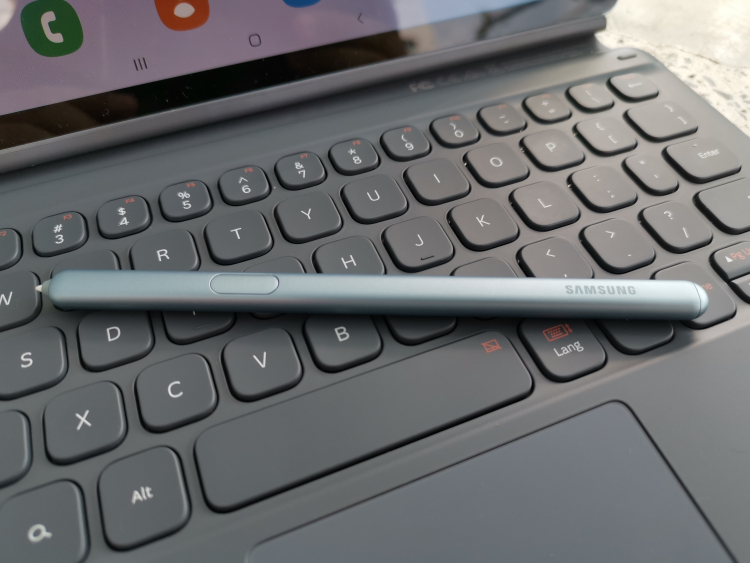 The new S Pen Stylus has a six axis motion detection sensor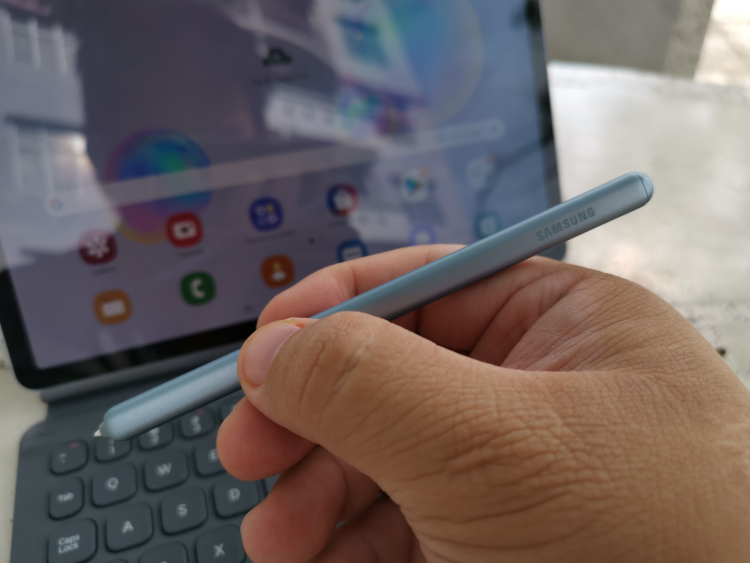 The S Pen stylus feels good in the hand
Design-wise, it's hard not to compare the Galaxy Tab S6 against the Apple iPad Pro thanks to the keyboard cover and S Pen stylus that magnetically sticks to the back of the tablet. But while the iPad could have been the originator, the Galaxy Tab S6 picks up the pace as the innovator, making the tablet and keyboard cover more compact and thinner. This means that it is also somewhat lighter at 420g and easier to carry about.
There are some drawbacks to making the tablet more compact though as the keyboard with its chiclet keys feels a little cramped at first. It does take some getting used to (I accidentally pressed the ] key whenever I wanted to press backspace) but you get used to it fairly fast. As such, the bezels are quite thin while the tablet itself has very little flex. Overall, it feels premium with the metal body but the keyboard cover does feel a bit plastic.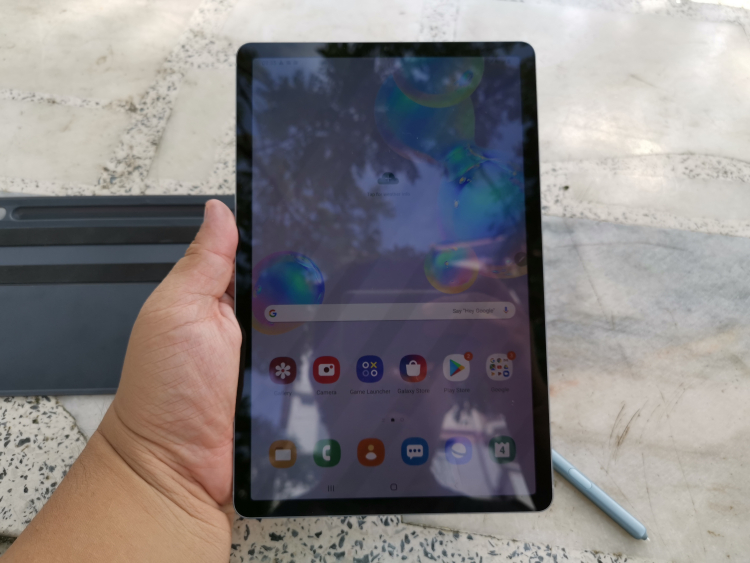 There's a 10.5-inch AMOLED display with 2560 x 1600 pixel resolution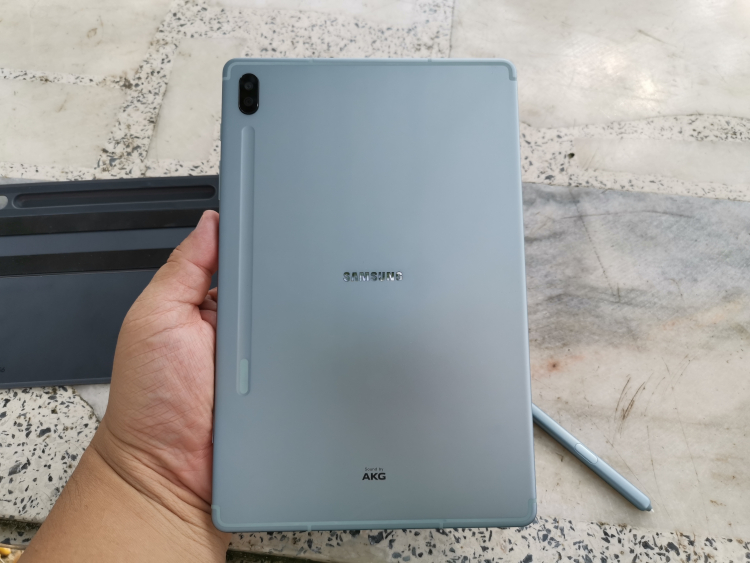 The back is premium metal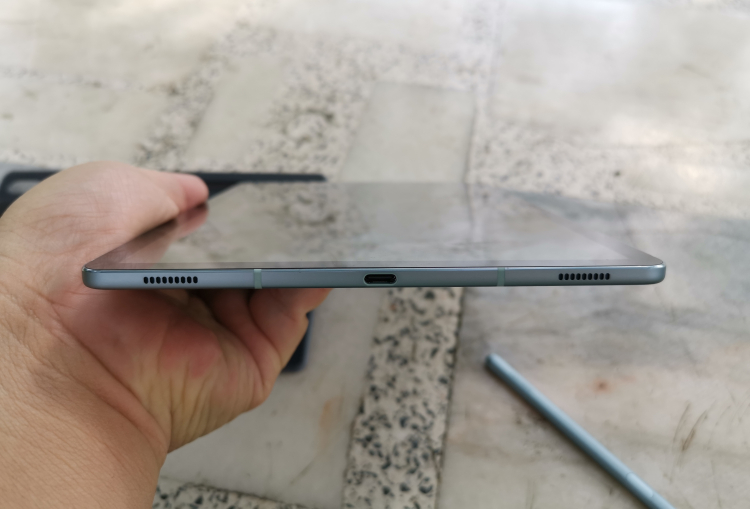 The USB Type-C port and 2 of the 4 AKG Dolby Atmos speakers
Audio is awesome on this 10.5-inch display tablet, and with the right song, it can practically fill up your entire room. Range was great too, with crystal clear audio even on the upper registers and volume maxed out. It helps to make for a more satisfying movie watching experience despite the smaller display. The in-screen fingerprint sensor was fast and sensitive for the most part.
There are some idiosyncrasies of course, like if you click the single mouse button, anywhere above the finger pressing the button on the trackpad doesn't register. So, to click and drag, you have to use the touchpad on the right and left click and hold on the left. For some reason, when you press 2 + Shift you get " instead of @. Likewise, if you press ' + Shift you will get @. It definitely messes up the flow of typing for a bit, so it's a fix I'm hoping gets fixed with the next update.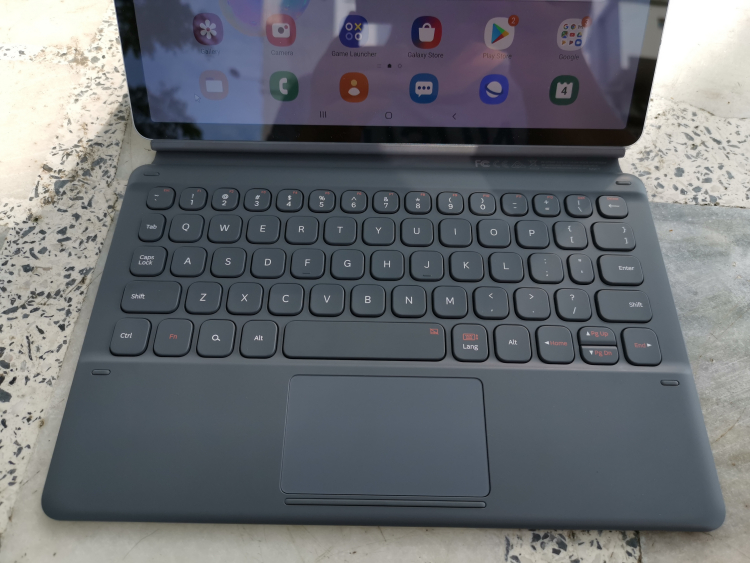 The Keyboard cover on the Samsung Galaxy Tab S6
The tablet automatically segues into Samsung DeX mode whenever you attach the magnetic keyboard cover. This offers a more windows-like environment which is a lot better for someone who likes to use a mouse or the integrated touchpad with easy access to the apps. The Android mode is better suited for someone who uses the touchscreen as everything pulls down better. Either one works well, depending on what you're used to as both are equally smooth so it's more a matter of your preference to be honest. After experiencing other mobile desktop systems, the Samsung DeX is definitely the most polished productivity experience so far, especially with the Samsung Galaxy Tab S6.
Gaming is very smooth, with the tablet only getting warm after a while. Both PUBG Mobile and Call of Duty Mobile played well on high graphical settings, but as expected of the DeX mode, you're still limited to certain games if you want to play with a mouse. However, for some reason, both games became somewhat pixelated so while you can play, details may not come out as clear you might want them. Our benchmarks returned top of the line scores, especially AnTuTu and GeekBench so the Galaxy Tab S6 should be able to handle practically anything you throw at it.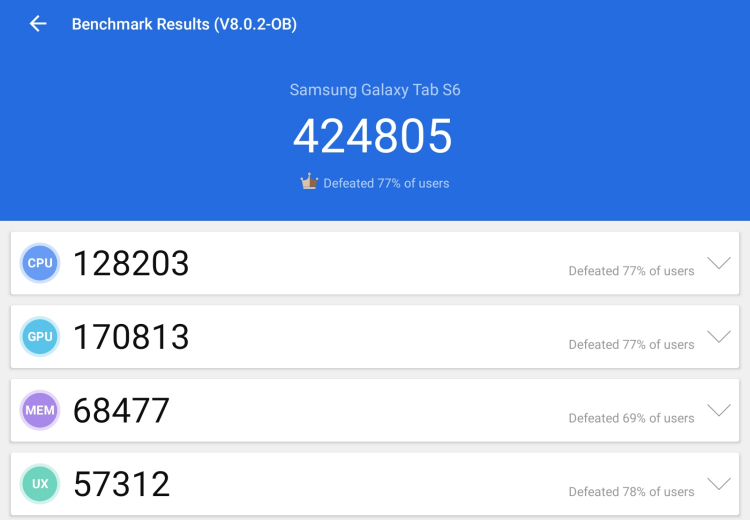 AnTuTu scores were quite high, much higher than most Android tablets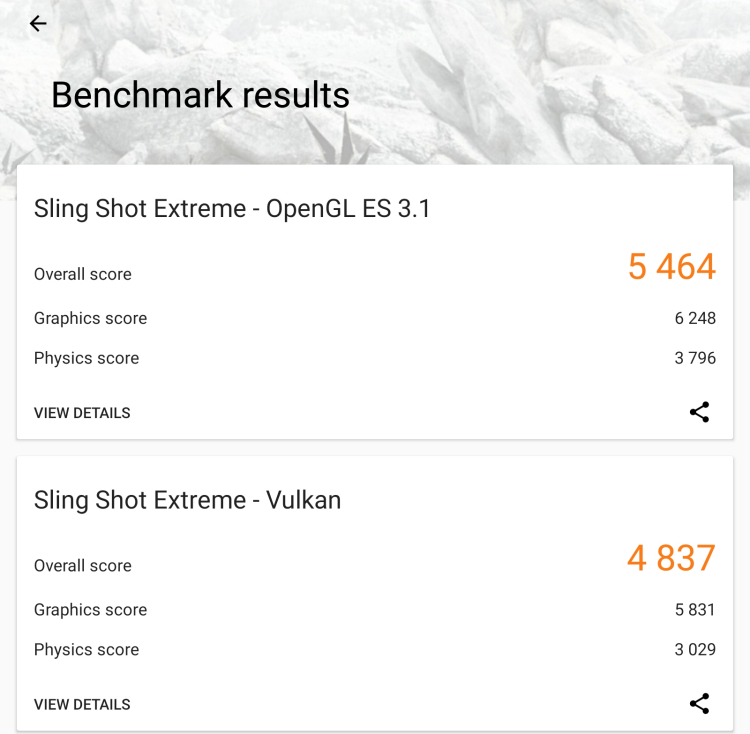 3DMark
Geekbench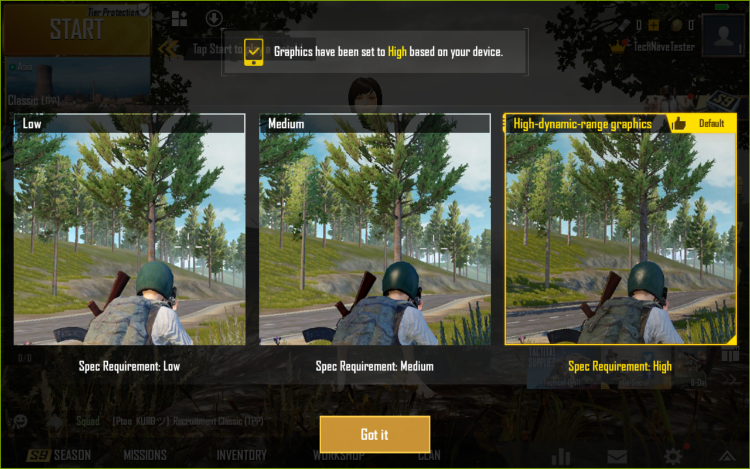 PUBG Mobile was initially set rather high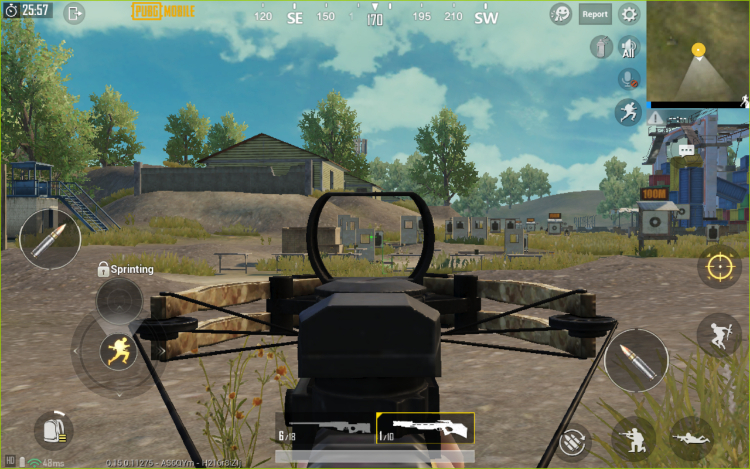 Graphics in PUBG Mobile were surprisingly pixelated, perhaps due to the 2560 x 1600 pixel resolution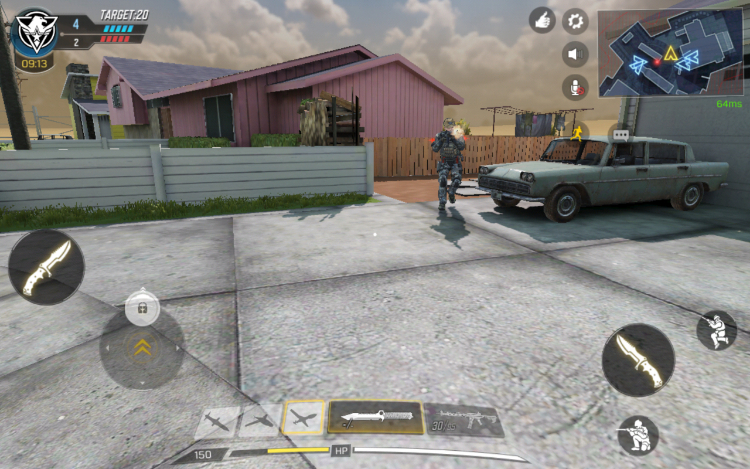 Same goes for Call of Duty Mobile
While we didn't test cellular connectivity, there is a slot for 1 Nano SIM and 1 MicroSD up to 1TB, so you should be able to stay connected on the usual 4G LTE with no issues. WiFi was fast and stable and we had no issues with the RAM or storage. 128GB should be more than enough for most people and you can expand easily up to 1TB if necessary. There's also an AR Emoji function to turn you into an animated Emoji as well.
Battery life is awesome on the Galaxy Tab S6, lasting a bit more than 2 days using it entirely for my laptop replacement uses (writing posts, editing, image editing, etc.) but the clear and detailed FHD display does well as a movie watcher too. Camera performance was a bit of a mix though, as they work best in mostly well-lit conditions. The addition of a wide-angle rear camera definitely helps if you want to take group shots. In darker situations, things can get a bit blurry, even with the night mode, but you can get some pretty good shots with a little patience and photography knowhow. The scene optimizer mode works well for the most part, but there's also a pro mode if you know what you're doing.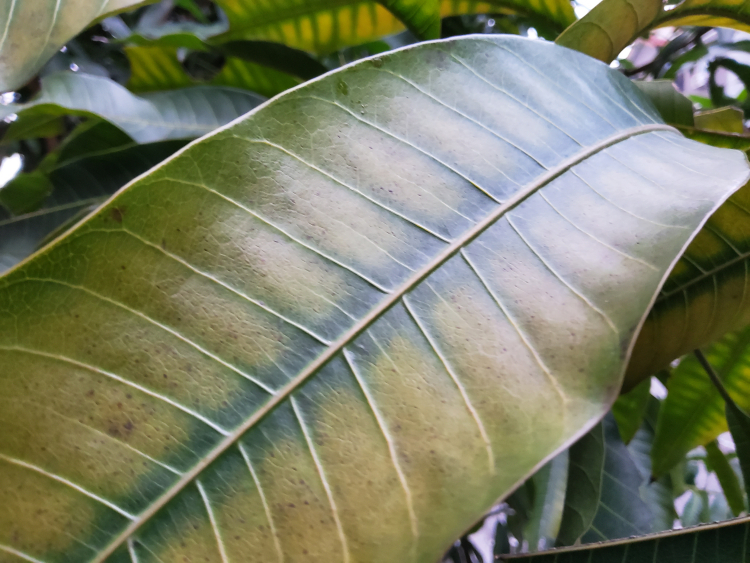 You can take some pretty good photos with enough daylight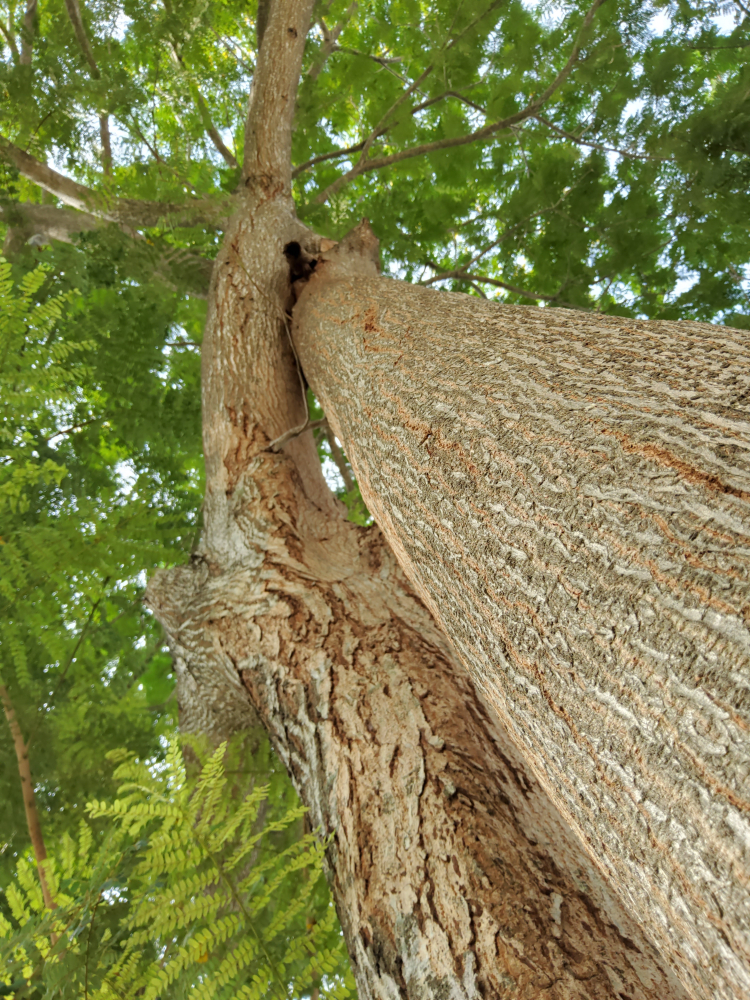 Here's the 13MP primary rear camera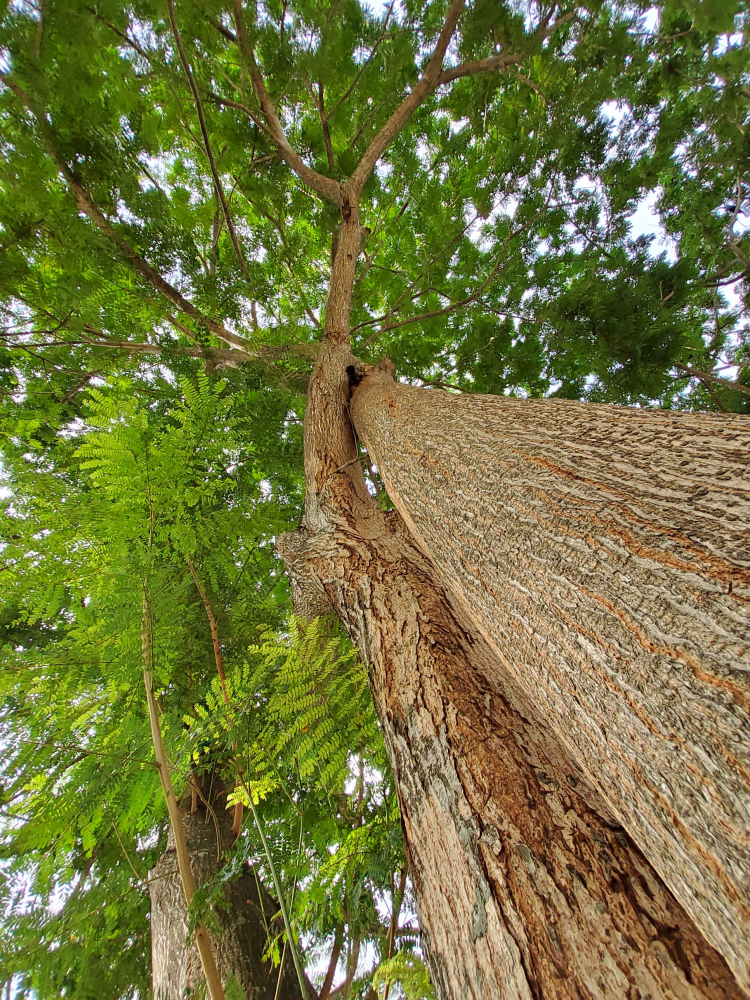 The 5MP ultra wide camera isn't bad either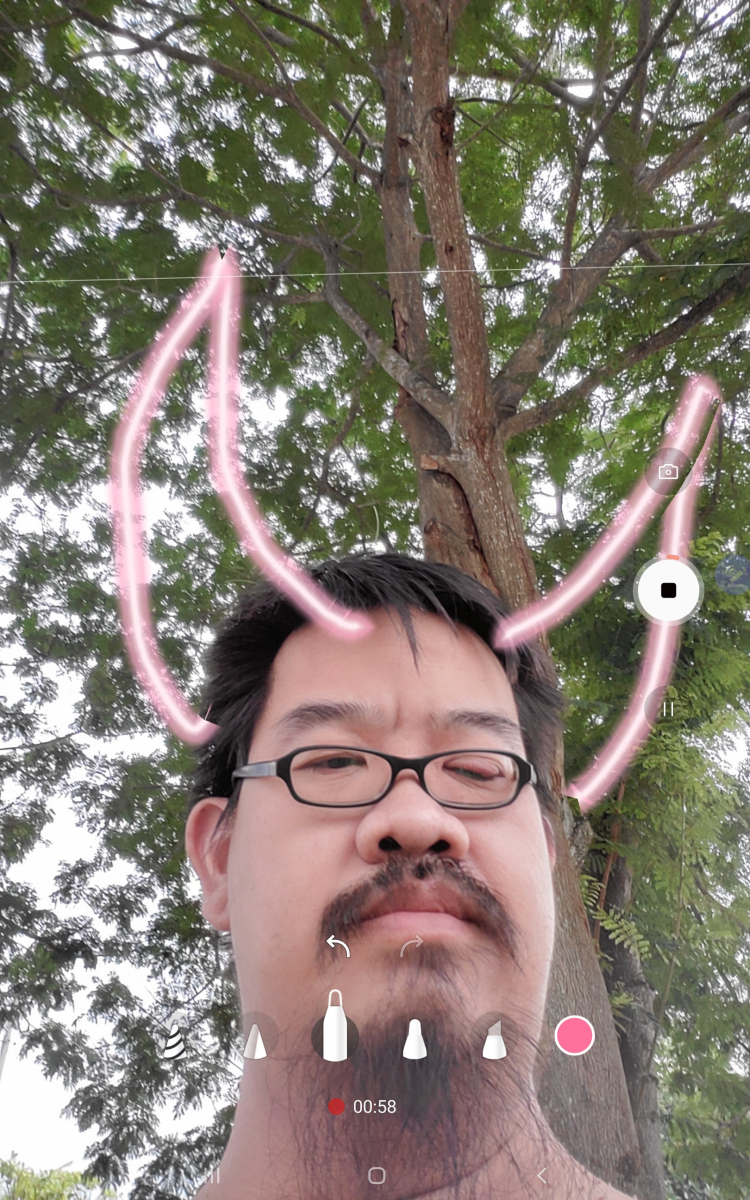 AR Doodle let's you draw in videos
The attached S Pen does make the Galaxy Tab S6 a lot more than your usual tablet as it is sensitive enough to sketch accurately. The six-axis motion detection certainly makes it more than just your average clicker, letting you do more with the S Pen as a remote such as going to the next image / slide with a wave of your hand. The AR Doodle feature that lets you draw virtual stuff in the air looks fun too.
Overall, the Samsung Galaxy Tab S6 is indeed a jack-of-all-trades tablet that can do everything but thanks to all the top-notch hardware it does everything very well. So, if you're looking for a compact tablet to sketch, do work, play music, play games or practically anything, the Galaxy Tab S6 is definitely a tablet we'd recommend you try. While the RM3099 price tag is a bit high for an Android tablet (for perspective the 11-inch Apple iPad Pro starts from RM3499), with the keyboard cover it can replace most compact laptops within that price range with ease, and take much better photos at the same time.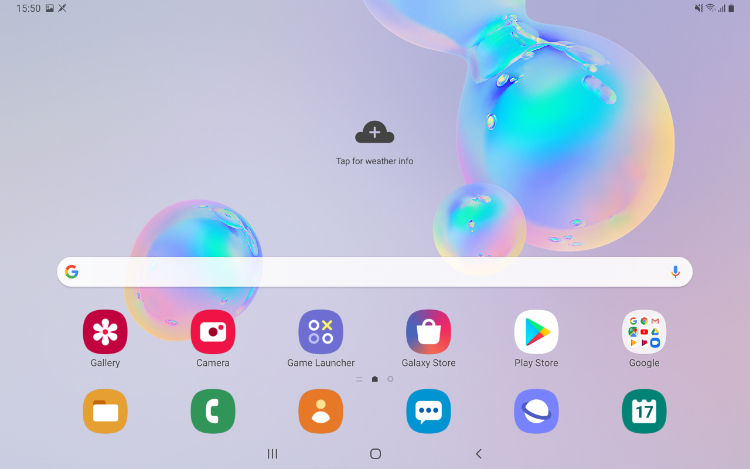 The normal UI is simple and easy to use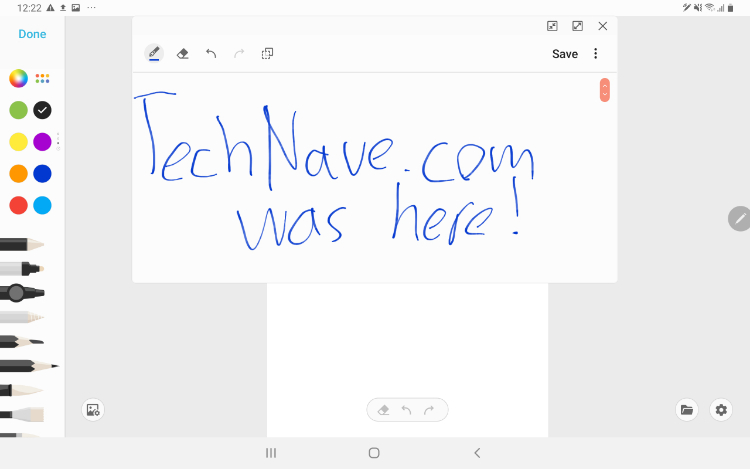 The PENUP app lets you draw pretty well with the S Pen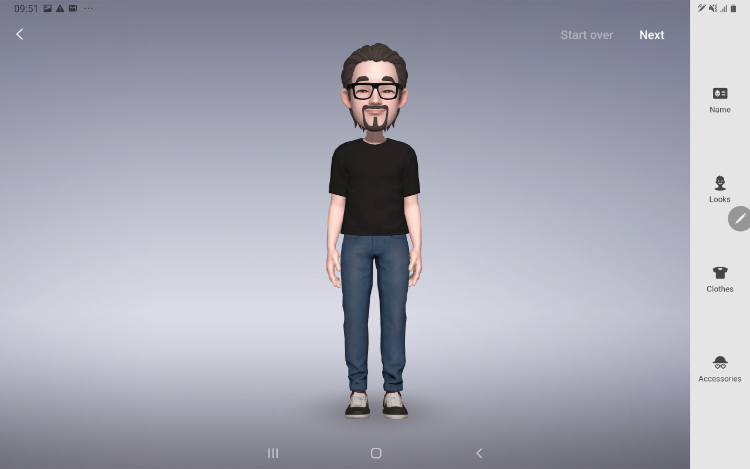 Wow, look how slimming it made me in AR Emoji!
That being said, it isn't the best mobile device to use for taking photos, especially those in the dark, but for well-lit conditions the Galaxy Tab S6 does very well. As long as you have a USB-C to HDMI cable and a handy projector or HDTV, you could easily convert the Galaxy Tab S6 into an excellent presentation device, especially since the speakers are so loud and clear while the new S Pen is practically a magic wand remote control. If you're getting it for work, make sure to get the keyboard cover too, but we'd also recommend getting a bluetooth mouse at the same time, as the built-in trackpad is a bit limited.
So, have you found any other tablet that can match up to the Samsung Galaxy Tab S6? Know anyone who owns one with a story to tell? Let us know on our Facebook page and stay tuned to TechNave.com for more tech reviews and news.
Tech Specs and Features - Mostly Flagship features
Here are the Samsung Galaxy Tab S6 tech specs and features:
Qualcomm Snapdragon 855 chipset

6GB RAM
128GB storage + up to 1TB microSD
10.5-inch AMOLED display (2560 x 1600 pixel resolution)
13MP (wide, F2.2) + 5MP (ultra-wide lens, F2.0) dual rear camera | 8MP front camera
244.5 x 159.5 x 5.7mm | 420g
Features S Pen Air Actions, Samsung DeX, 4x AKG Dolby Atmos speakers, in-display fingerprint sensor, AR Doodle
Supports 1x USB Type C port, Bluetooth v5.0, WiFi 802.11 a/b/g/n/ac, 4G LTE (Cat 20)
Available in Mountain Gray, Cloud Blue, Rose Blush
Pros and Cons
Pros: The best tablet that can do everything, even replace your laptop.
Cons: A bit pricey for a tablet.
Summary: If you want a tablet for every occasion, purpose or function, then the Samsung Galaxy Tab S6 is the one for you.