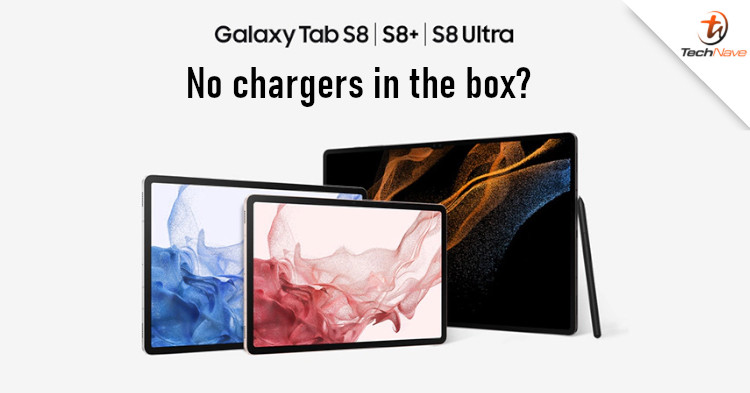 In their efforts to go green, some companies have been excluding certain things from the boxes of their products. Apple started this trend with its iPhone 12 series, which didn't come with chargers. Samsung soon followed with its smartphones and is now doing that for its tablets.
As pointed out by Dan Seifert, the Samsung Galaxy Tab S8 series tablets don't come with a charger. The proof is the Samsung US website, which only lists the device, S Pen, cable, and ejection pin under the "What's in the box" section. Not even the Galaxy Tab S8 Ultra has one, and we doubt that subsequent models would have one either.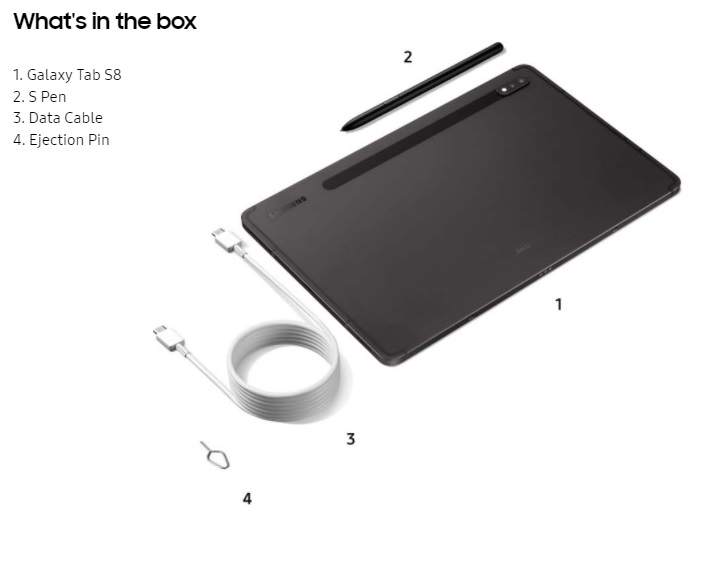 In comparison, Apple's latest iPad Pro still comes with a 20W power adapter. Of course, there's no guarantee that fans would get one for this year's model. For all we know, companies might also start ditching the printed manuals and USB/lightning cables. Like it or not, this is indeed an effective method to cut down on wastage and go green.
But what do you think, do you agree with brands excluding chargers? What if other things were excluded? Share your thoughts in the comments, and stay tuned to TechNave for more updated tech news.