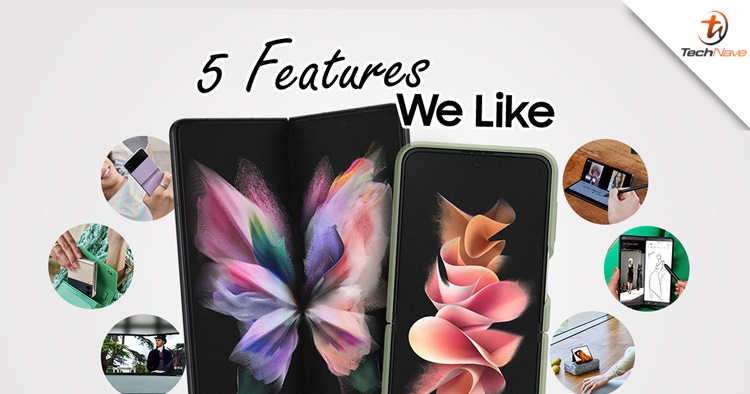 Traditionally, we would see a new Galaxy Note series by Samsung around this time of the year but that's not the case. For the first time, Samsung proudly presented a new generation of the Galaxy Z Fold3 5G and Galaxy Z Flip3 5G globally. We have watched it, we liked it and we are excited about it!
If you didn't watch it last night, we got it covered for you. In this article, we are just briefly going to list down the 5 features that we like so far on both the Galaxy Z Fold3 5G and Galaxy Z Flip3 5G. Let's get right into it!
#1 S Pen Fold Edition!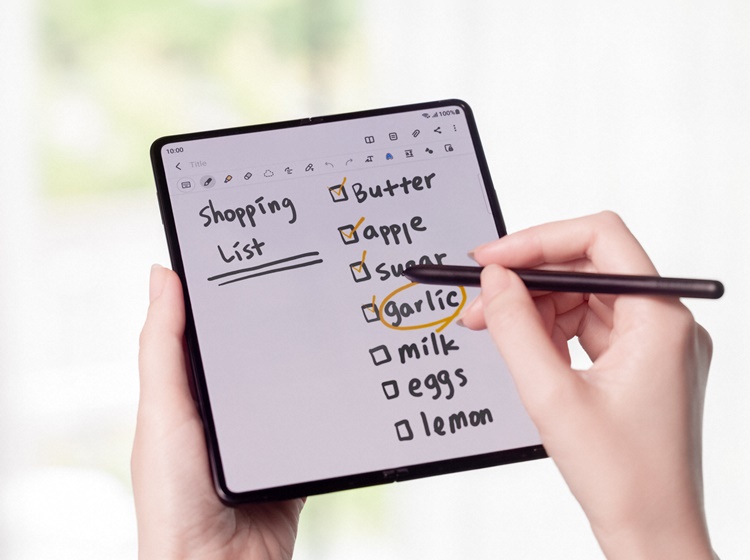 The S Pen Fold Edition has air command as well
Look, we all knew it was going to happen sooner or later and it totally makes sense. The Galaxy Z Fold3 5G functions similarly to a tablet when unfolded, revealing the same 7.6-inch display. It would be a waste not to use an S Pen stylus on such an enlarged screen so Samsung did what it was supposed to be done by introducing a Fold Edition of the S Pen.
The S Pen Fold Edition doesn't require any Bluetooth connection and we can be quite sure that the pressure sensitivity has been improved for more natural writing especially to those who love the stylus. It may lack Air Actions from the S Pen Pro but at least the S Pen Fold Edition still has Air Command. If you don't know what is that, it's a function that allows you to use S Pen features on the fly such as Smart Select, Screen Write and Samsung Note, making your productivity and multitasking work life easier. You can also use it to select text and translate it automatically!
#2 An under-screen camera technology!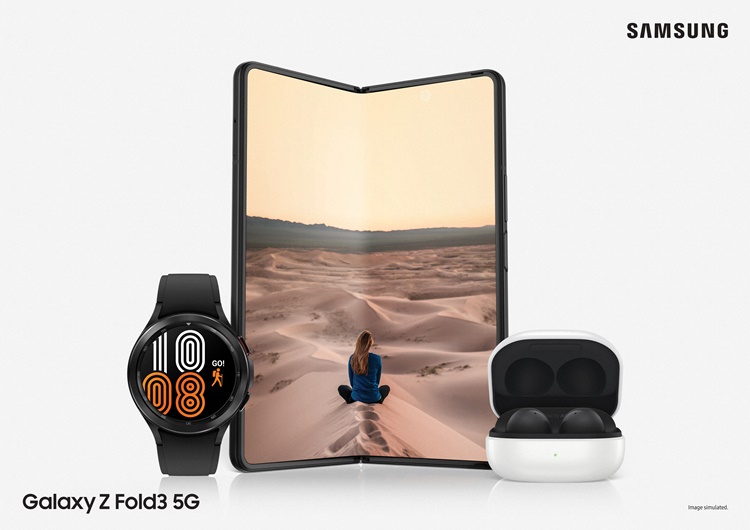 The first Samsung phone with an under-display camera
The under-display camera technology has been a topic for quite some time now and the Galaxy Z Fold3 5G finally has it. It is located on the inner display and it would be counted as the first foldable smartphone in the industry to be sold with one. The under-display camera is only 4MP, though, but featuring an F/1.8 aperture which can take in enough light for a decent photo (on paper) so we shall see!
Obviously, having an under-display camera also removes all the distractions of the dot camera on the display. For nearly four years, brands have tried to come up with different kinds of designs to maximize the viewing experience and minimize the notch at the same time. But with the Galaxy Z Fold3 5G, we can safely say that this is arguably the biggest and best viewing experience on a mobile device so far. It's about time!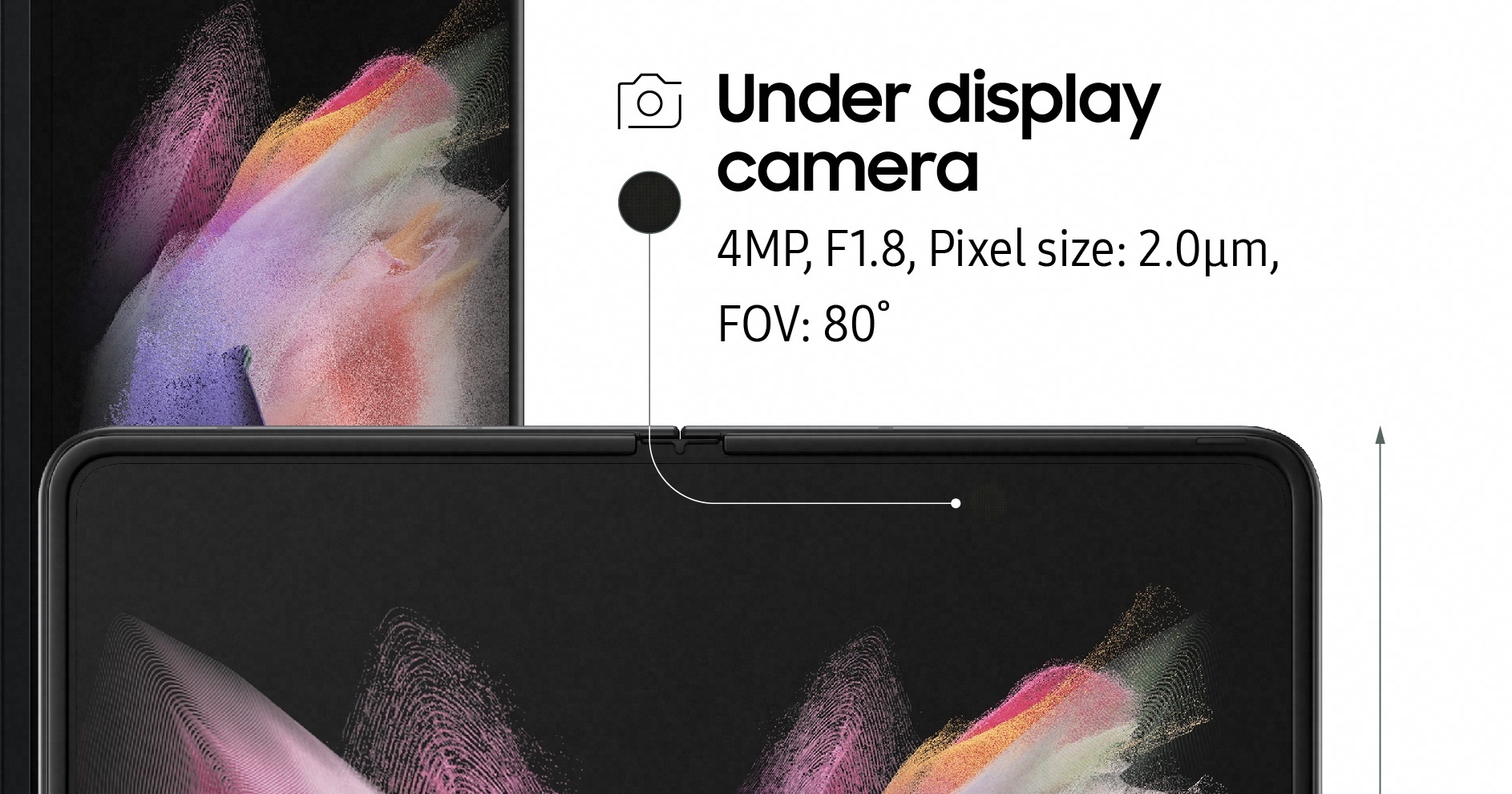 #3 Better Durability!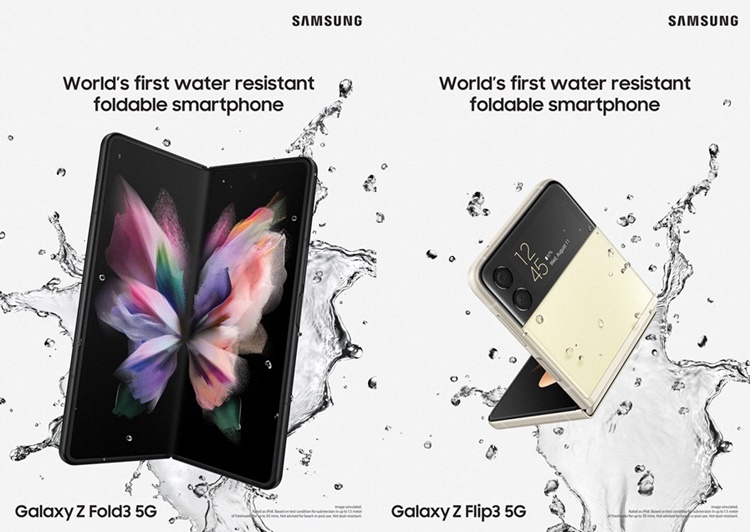 Here's a fun fact, consumers have actually requested for the next-gen foldable devices to come with water resistance features and Samsung delivered it. The water resistance rating is IPX8 which makes the Galaxy Z Fold3 5G and Galaxy Z Flip3 5G the first foldable phones to have it. Plus, Samsung is also proud to announce that the body aluminium is 10% stronger than ever as well as sporting the latest Corning Gorilla Glass Victus. For the inner display layer structure, it has been redesigned with a new protective film which is 80% more durable. Samsung really outdid themselves this time!
#4 Double the refresh rate!
Next, the Galaxy Z Fold3 5G has retained the same 120Hz refresh rate as well but this time around, the outer display has been upgraded to the same refresh rate. On the other hand, the Galaxy Z Flip3 5G has the same upgrade. Previously, the predecessor only came with a 60Hz refresh rate but the Galaxy Z Flip3 5G's display has been doubled up to 120Hz. A 120Hz refresh rate may not be mean much to casual lifestyle users (who are the target audience) but scrolling the apps or streaming a movie/TV show on the phone is definitely a pleasure to the eyes.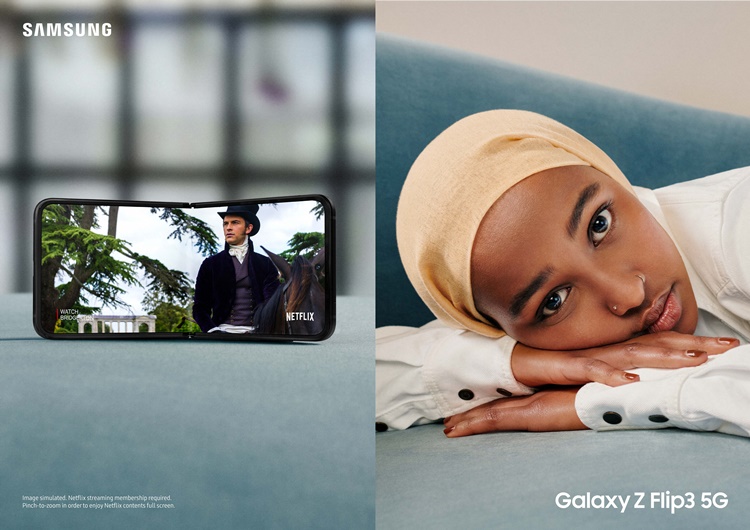 Better viewing experience?
#5 A much bigger cover screen!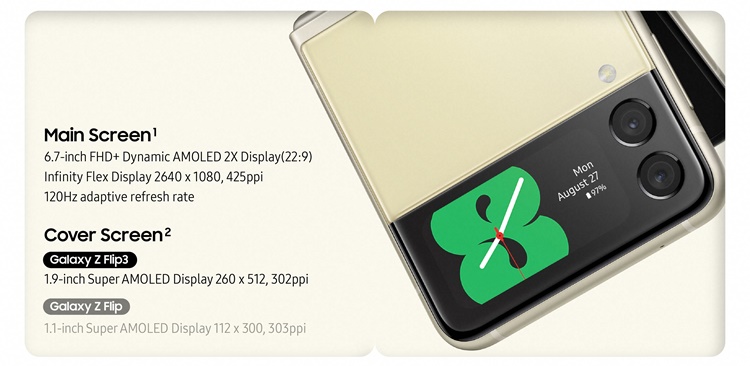 It's approximately 4x bigger than the last one
Another big improvement on the Galaxy Z Flip3 5G is none other than the cover screen. I believe that most users of the predecessors weren't even aware that there was a mini notification screen so I guess the next step was making it bigger. Like before, you can still see incoming notifications and a photo but there are more add-ons now such as quick settings, widgets and Samsung Pay!
At the moment, the foldable phones cost $1799.99 (~RM7630) and $999.99 (~RM4239) respectively. Samsung Malaysia hasn't confirmed the local prices yet but once they do, we will let you know right away! If you want to learn more about the Galaxy Z Fold3 5G and Galaxy Z Flip3 5G, you can visit the links highlight here and here respectively.
So there you have it, people. Which one of the features is your favourite? Are you excited about the Galaxy Z Fold3 5G and Galaxy Z Flip3 5G? Let us know in the comments below and do stay tuned for more trending tech news at TechNave.com!