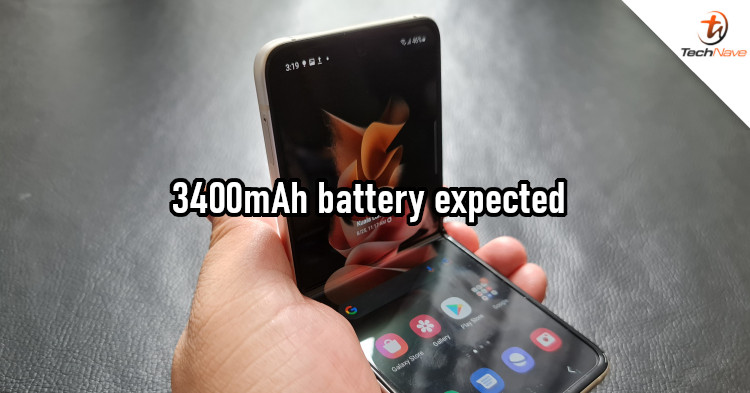 When it comes to foldable devices, the clamshell design looks more classy (and is a personal favourite). But the form factor's weakness is a smaller battery capacity. For example, the Samsung Galaxy Z Flip 3 only has a 3300mAh battery. But Samsung is looking to upgrade the battery this year.
According to GalaxyClub, the Galaxy Z Flip 4 is expected to come with a typical 3400mAh battery. Specifically, it would retain the dual-battery design with a combined rated capacity of 2400mAh and 903mAh. It's not much of an upgrade but proves that Samsung is actively looking to improve its capacity.
Of course, a slightly larger battery isn't the only factor in improved battery life. We can expect the next flagship Snapdragon chipset to have superior power efficiency. Samsung could also make tweaks in future OneUI updates to help reduce battery consumption. Mind you, we can't guarantee what can happen, so take the speculation with a grain of salt.
Anyway, what else should Samsung improve on for the Galaxy Z Flip 4? Better cameras, design, or something else? Share your thoughts in the comments, and stay tuned to TechNave for more news about it.