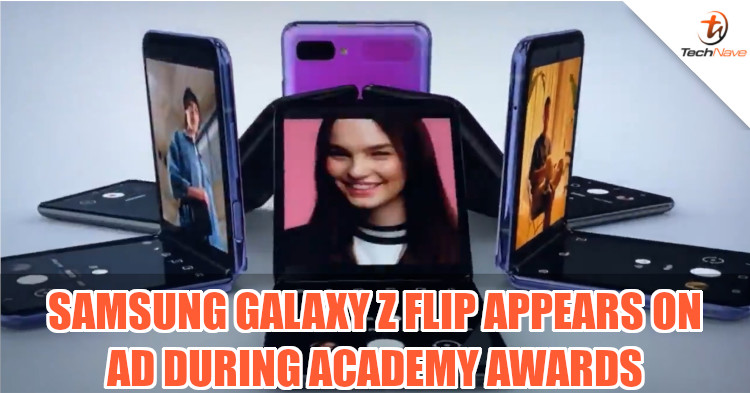 The hype for Samsung continues to build with Samsung Unpack coming up real soon. This time around, Samsung itself dropped a 28-second ad of the Galaxy Z Flip. It shows us a few more things and serves as an excellent prelude to the launch of the device tomorrow.
According to The Verge, the video was aired as an ad for the Oscar Academy Awards. We get to see the device from different angles and the phone folded at different angles. Samsung was also keen to remind people that there would be a crease at the centre of the main screen, claiming it to be a characteristic. Another thing we saw was the tiny secondary display in action. When users receive an alert for a phone call, they can unfold the phone to take the call.
Samsung just showed off the entire Z Flip during its Oscars ad. Small print says screen crease is normal, heh pic.twitter.com/uBesJ0FonT

— nilay patel (@reckless) February 10, 2020
Besides that, a separate leak we covered yesterday also confirmed some tech specs of the device, which includes the Qualcomm Snapdragon 865 chipset and 8GB of RAM. It also has a 6.67-inch display and 256GB of internal storage. Why not the Snapdragon 855+ or 865 chipsets instead? Well, the most likely reason here is cost. The device is currently expected to cost around USD 1400 (~RM5803) and a more recent chipset could push that price higher.
With that said, the Galaxy Z Flip is still expected to be a powerful flagship device with great features. We'll be on hand to tell you more of the phone when it's officially unveiled on 12 February 2020 (Malaysian time), so make sure to stay tuned to TechNave.com for all the details.