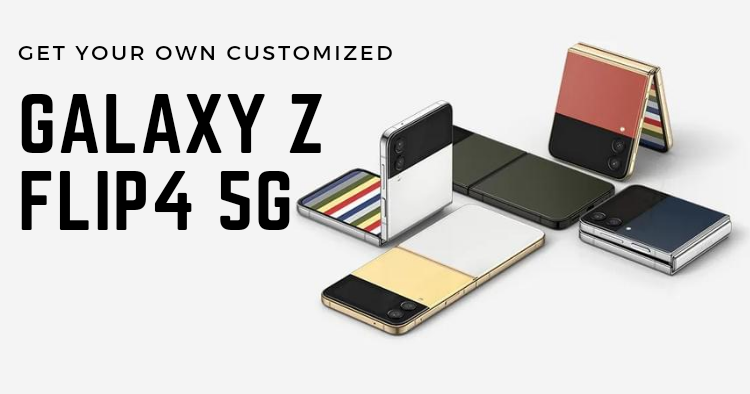 Since the release of the Samsung Galaxy Z Flip4, we now have the most affordable foldable phone, one with a compact design that's popular among Malaysians. But did you know that the Galaxy Z Flip4 5G also has a Bespoke Edition that allows you to choose your own preferred colour combination?
So what exactly is the Samsung Galaxy Z Flip4 5G Bespoke Edition? Well, let us help walk you through what this is all about!
When the Samsung Galaxy Z Flip4 5G was launched, fans quickly noticed a Bespoke Edition for people to choose from. Essentially, the Bespoke Edition is a special variant that offers customisable colours for the frame, front cover, and rear cover of the Galaxy Z Flip4 5G. Don't like having a single flat colour for your smartphone? Then this concept is something that you'll probably appreciate, as it lets you get a colour combination that can stand out.
What's great is that the Bespoke Edition doesn't use the set of standard Galaxy Z Flip4 5G's colours of Bora Purple, Graphite, Pink Gold, and Blue. You can still choose Bora Purple for the front and back panel, as well as Yellow, White, Navy, Khaki, and Red. Even the device's frame has a set of three colours - Silver, Gold, and Black. This 3-part setup results in a wide variety of colour combinations to choose from. Last we checked, more than 30 colour combinations were available.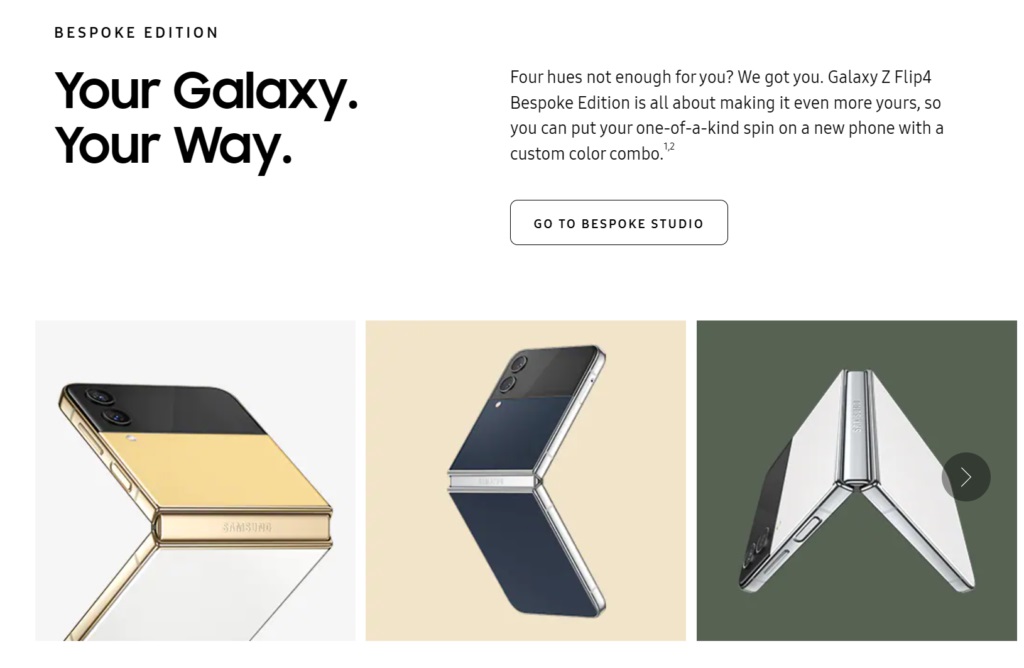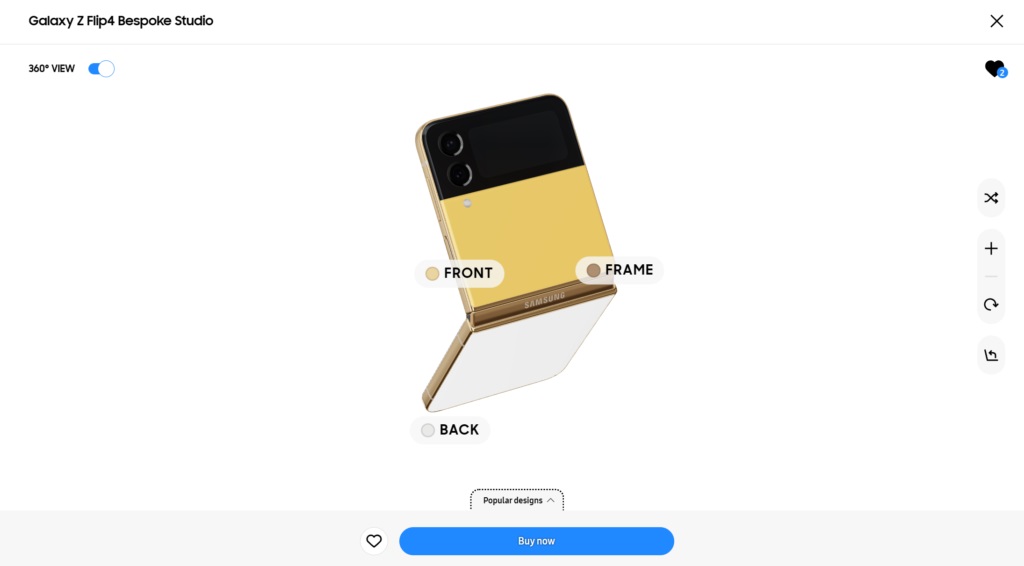 So, how do interested customers create their colour combination? You could do it via the official website, which lets you preview your selected colour combination. As mentioned, you'll get to choose different colours for the frame and front and back panels. The preview image will dynamically change colours as you select them, so you can easily find the combination that suits you the most.
Having problems making a decision?
Don't know what colour combination to choose? Decision paralysis is real, so that's understandable. In that case, you can check the Galaxy Z Flip4 5G's purchase page, which has a "Popular designs" section with options you might like. Having said that, we suggest taking the time to create a colour combination that you'd love, especially if you plan to keep the device for the long term.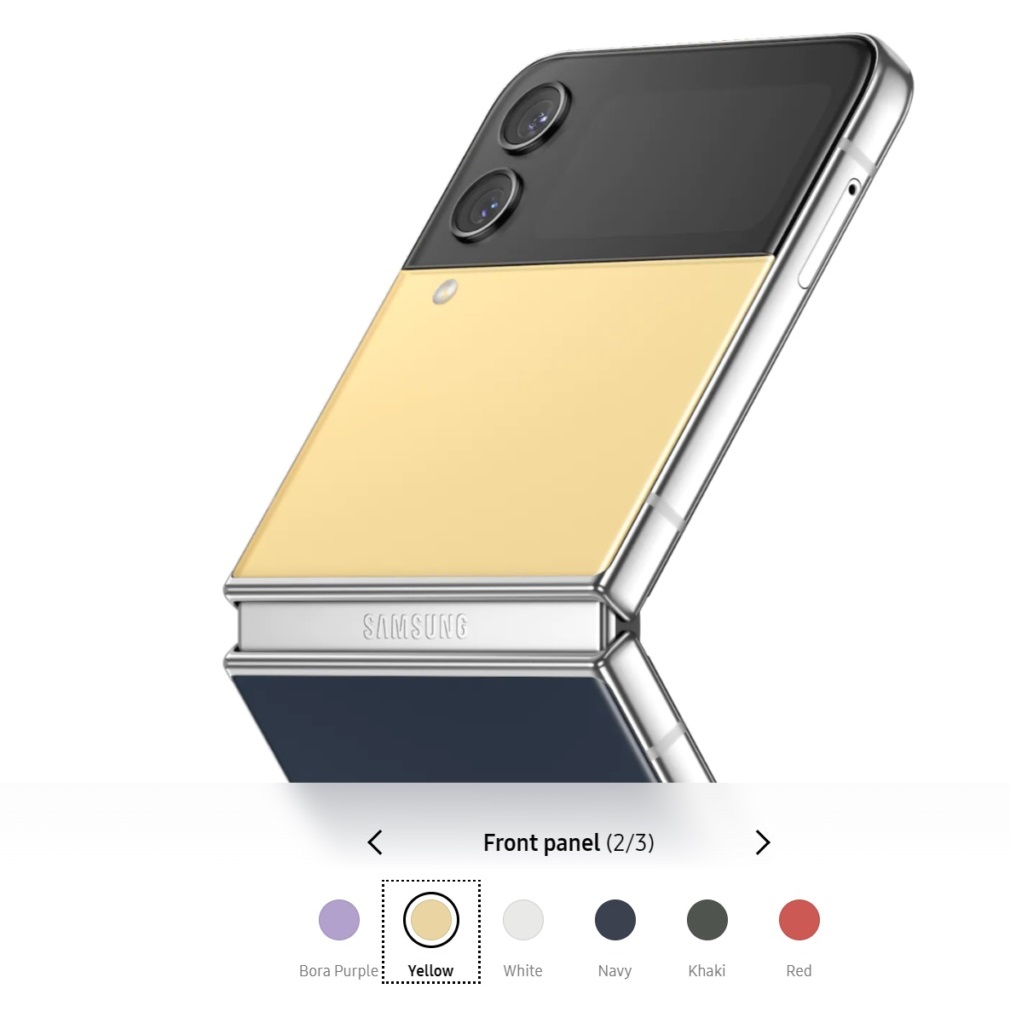 Plenty of colour combinations to choose from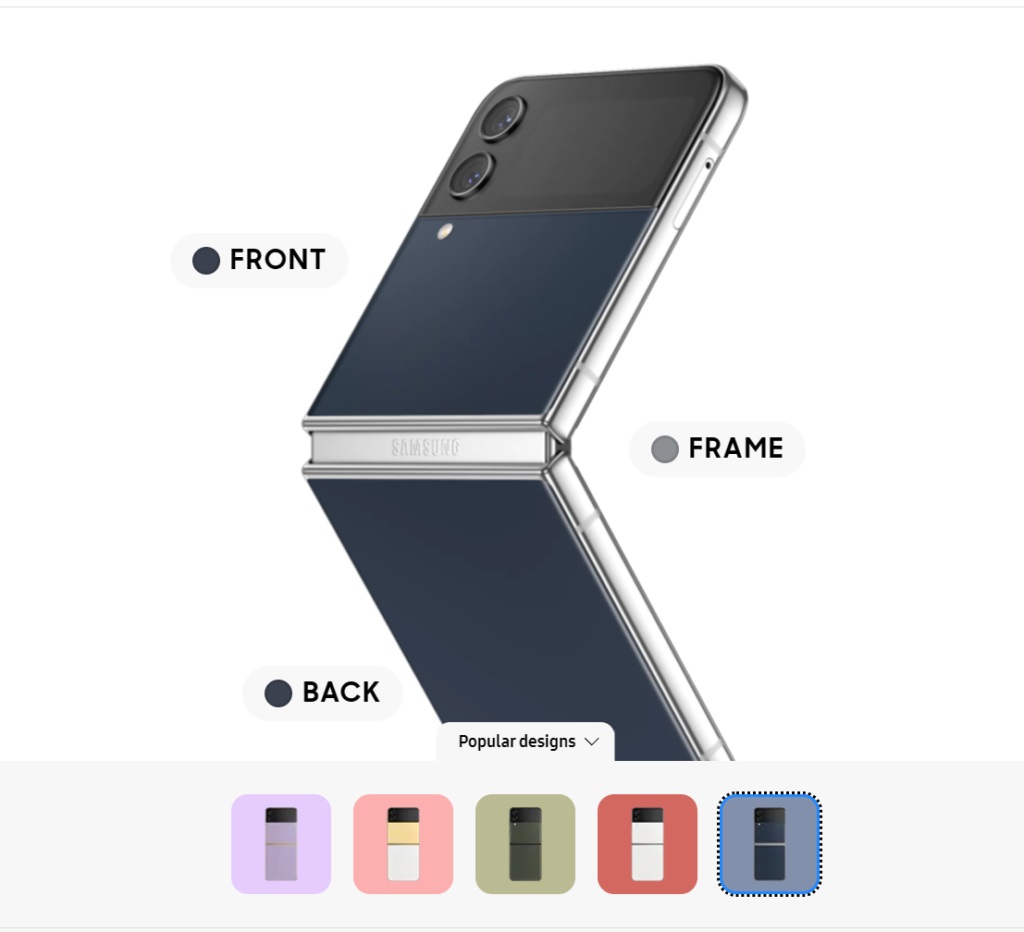 The Popular designs section may have something you'd like
The Samsung Galaxy Z Flip4 5G Edition is priced at RM4599, a decent price for a custom variant of a premium device. On top of the phone, customers will enjoy RM400 off, a 1-year extended Samsung Care+ warranty (worth RM599), and three screen protector replacements. This offer is only valid until 31 January 2023, so don't miss out. Also, don't forget to visit the official Samsung Malaysia website to create your preferred colour combination.
For more news on trending tech and products, stay tuned to TechNave.com.