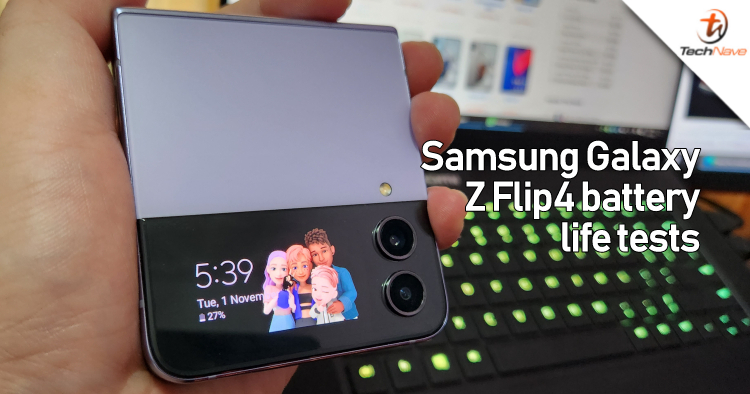 Since the release of the Samsung Galaxy Z Flip4, a factor many are concerned with is its battery life. After all, the previous generation has a battery capacity of 3300mAh, which is pretty small in terms of battery capacity.
This generation's Galaxy Z Flip4 has a battery capacity of 3700mAh, much larger than its predecessor. At the same time, it's equipped with the Snapdragon 8+ Gen 1, which improves the battery life of the Galaxy Z Flip4. Recently, we performed a one-day battery life test for the Galaxy Z Flip4 to see how much it has improved!
During the day – Productivity, videos, and some gaming while on a break
These days, many use smartphones for not just leisure but also work. For TechNave writers, we often need to take pictures for work. As such, we included photography in the test routine. And since there's nothing wrong about relaxing with a short gaming session when work is slow, we added that too. I mean, why not, right?
To start off, we used the Galaxy Z Flip4 for text editing work. In this regard, the power consumption of the Galaxy Z Flip4 is not as high as expected. We also took a few photos with this phone. What's good here is that the phone did not consume too much power.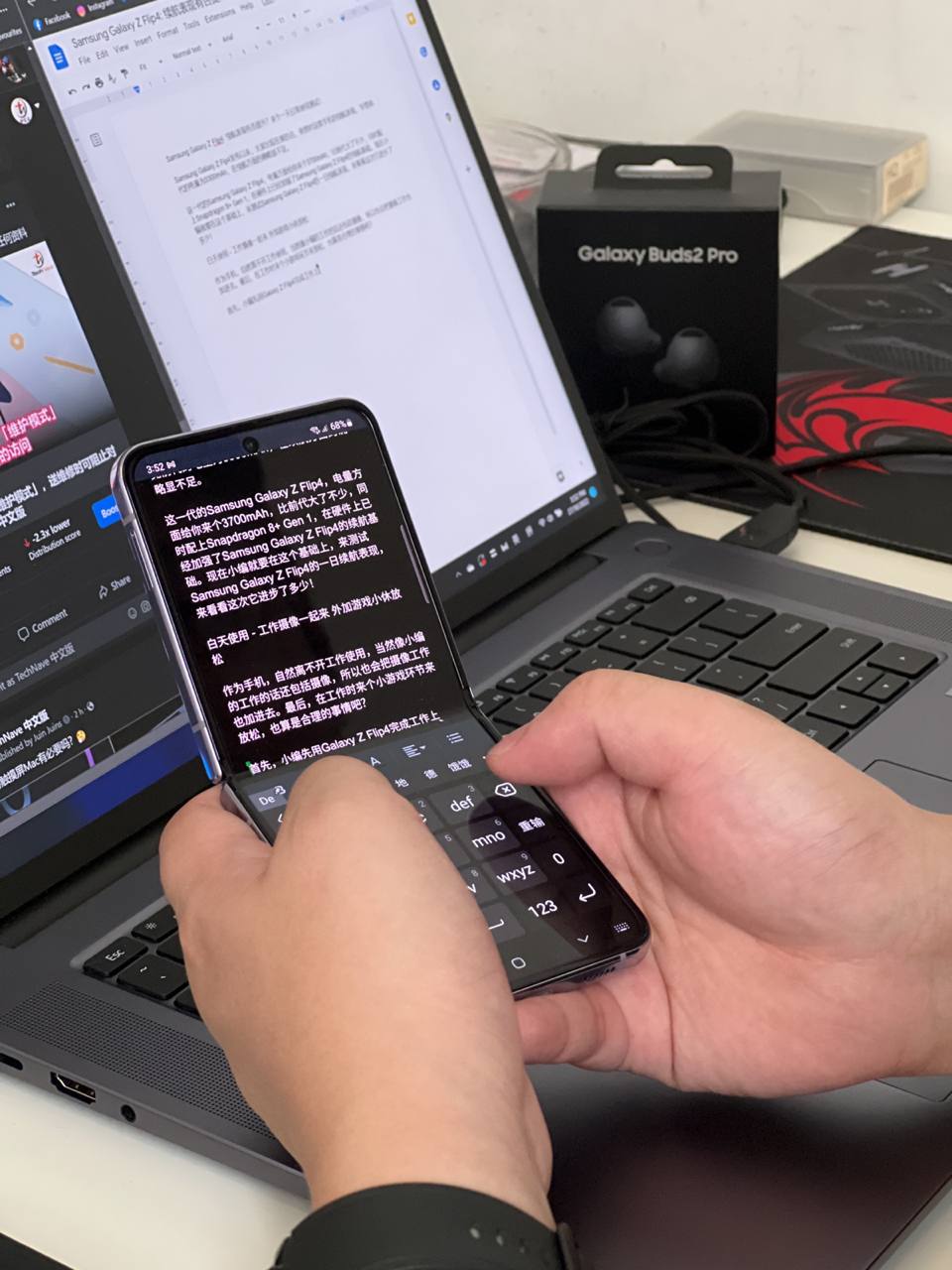 Editing files like this is pretty cool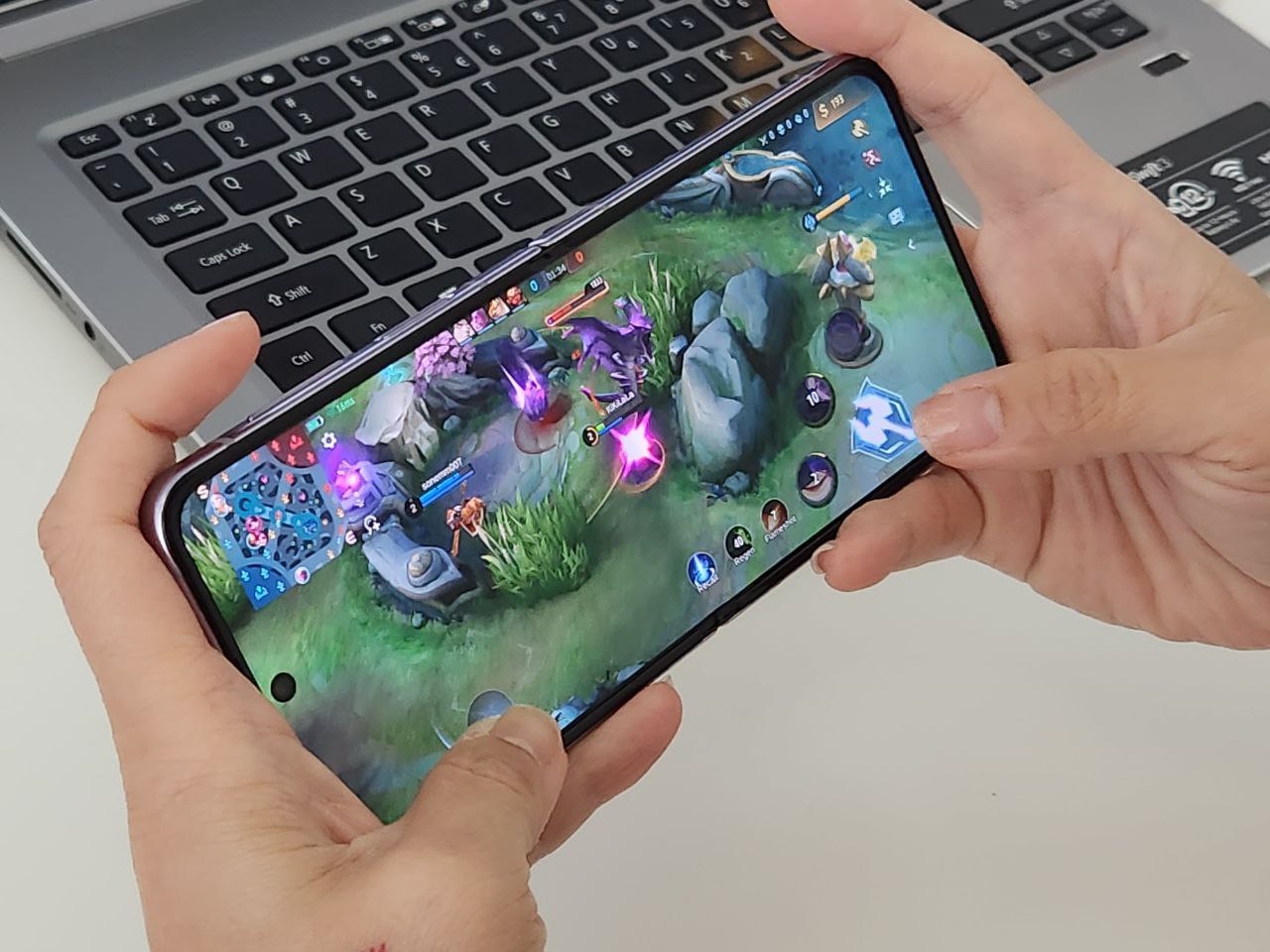 Playing some Mobile Legends in our spare time
We got a colleague to participate as a model
For gaming, the power consumption of the Galaxy Z Flip4 is relatively high. Fortunately, the heat from the phone never got too severe. After a few rounds of Mobile Legends, the Galaxy Z Flip4 was down by about 8% of battery. We also had YouTube Music playing music constantly while working, and it still had 54% of power by around 7 PM. Overall, the power consumption was quite reasonable.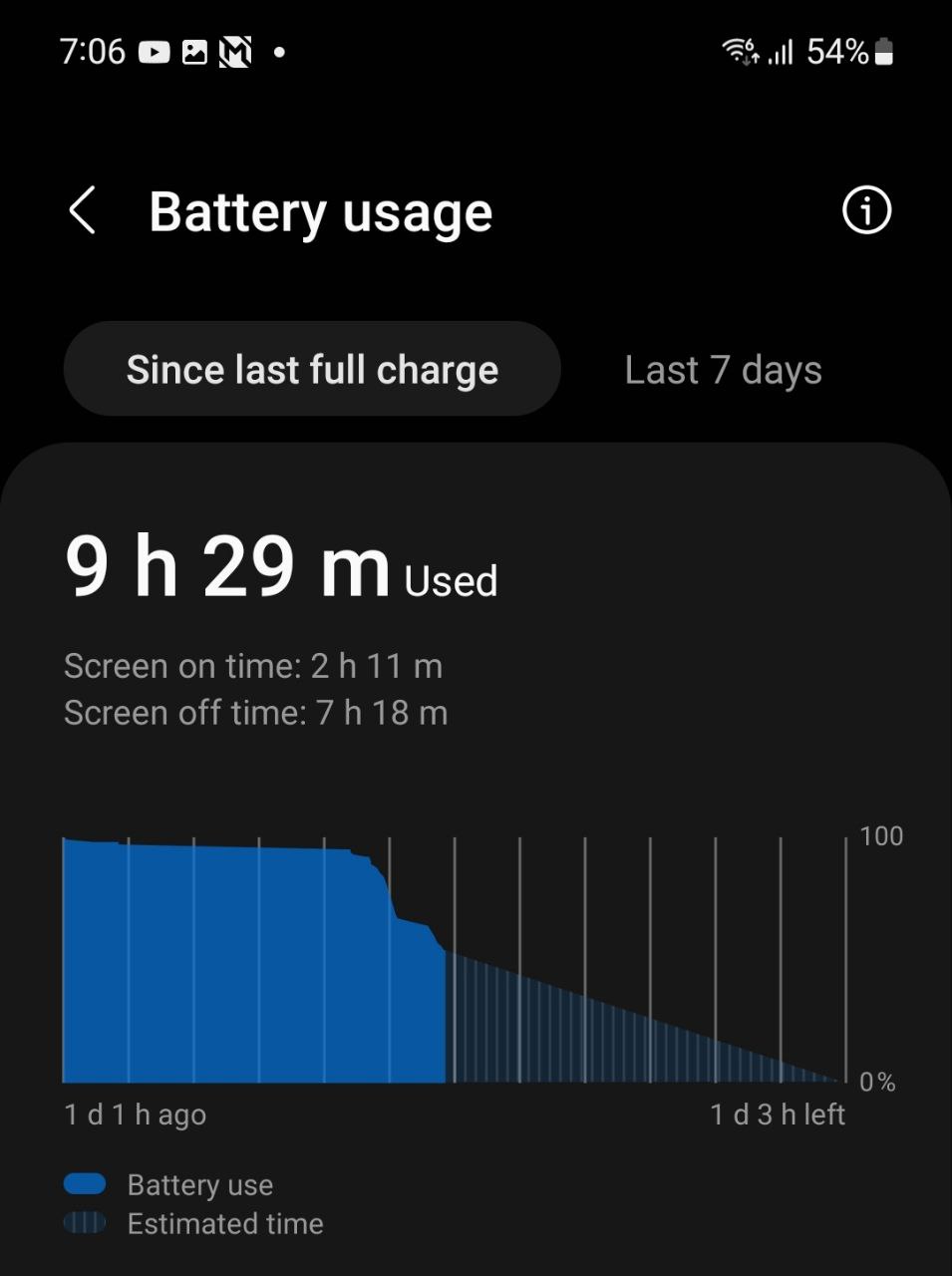 There was still 54% of battery when we left the office
Evening use – How long can 3700mAh last for games and movies?
Back home, we played more mobile games after some rest and dinner! Some of us treat smartphones like handheld game consoles these days, and it's possible because of various accessories. For our test, we plugged an external USB-C gamepad into the Galaxy Z Flip4 to play games.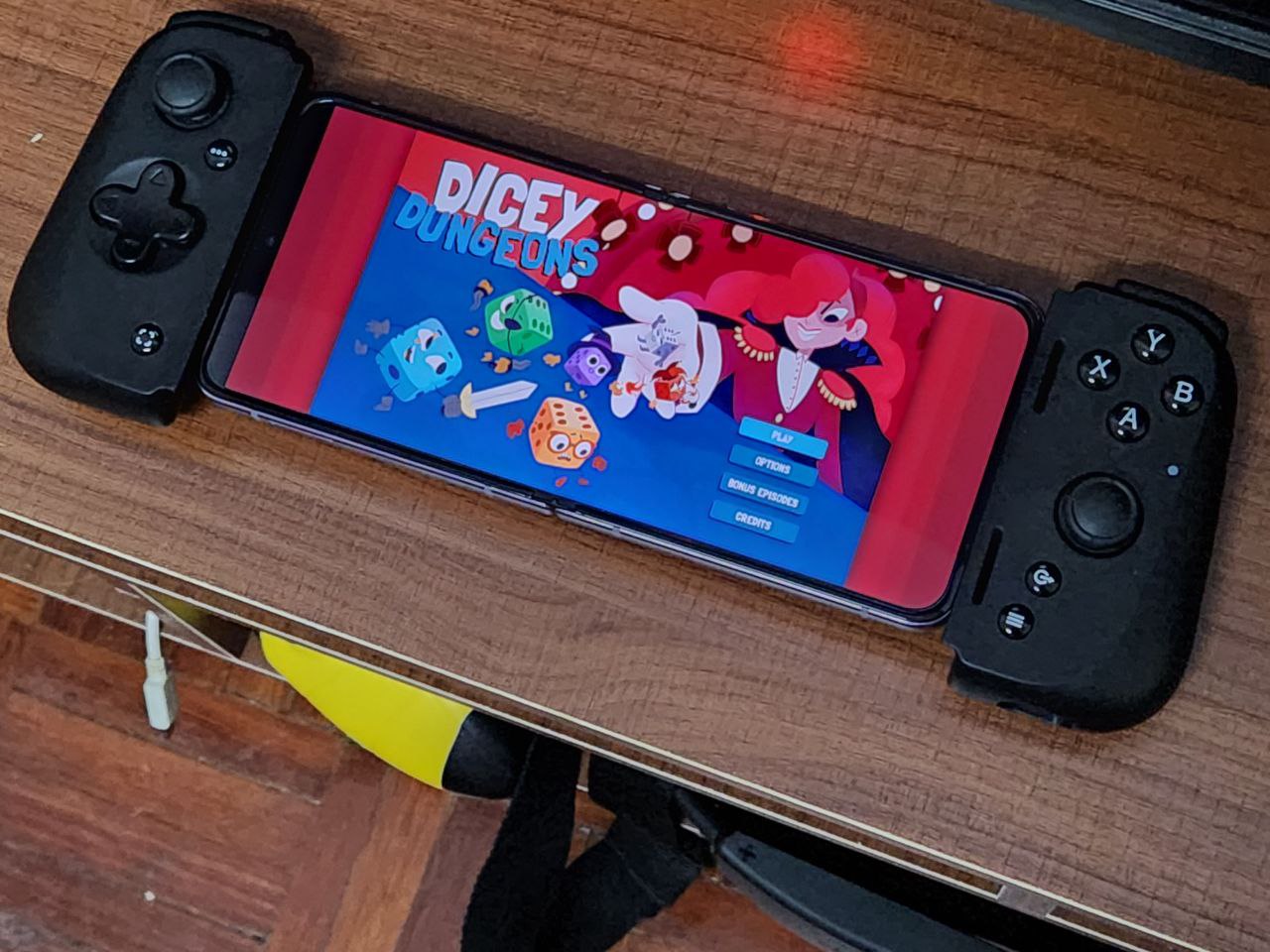 External USB-C controller
Of course, we didn't charge the phone. Anyway, this gaming session lasted almost an hour from 9.30 in the evening. After the session, we watched YouTube videos to cap off the day. By 10:40, the battery was around 38%! Overall, our typical workday lasted about 13 hours, and the phone still had 38% of battery. Honestly, this level of battery performance is quite satisfactory for a regular working adult!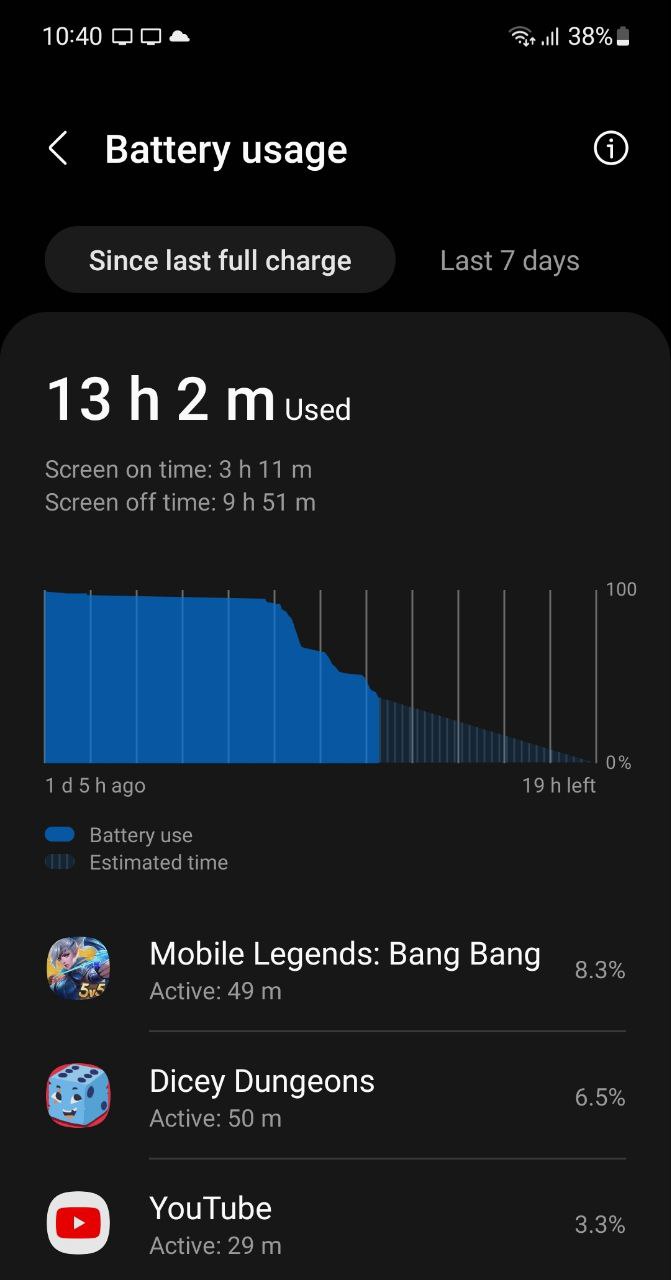 38% at the end of our day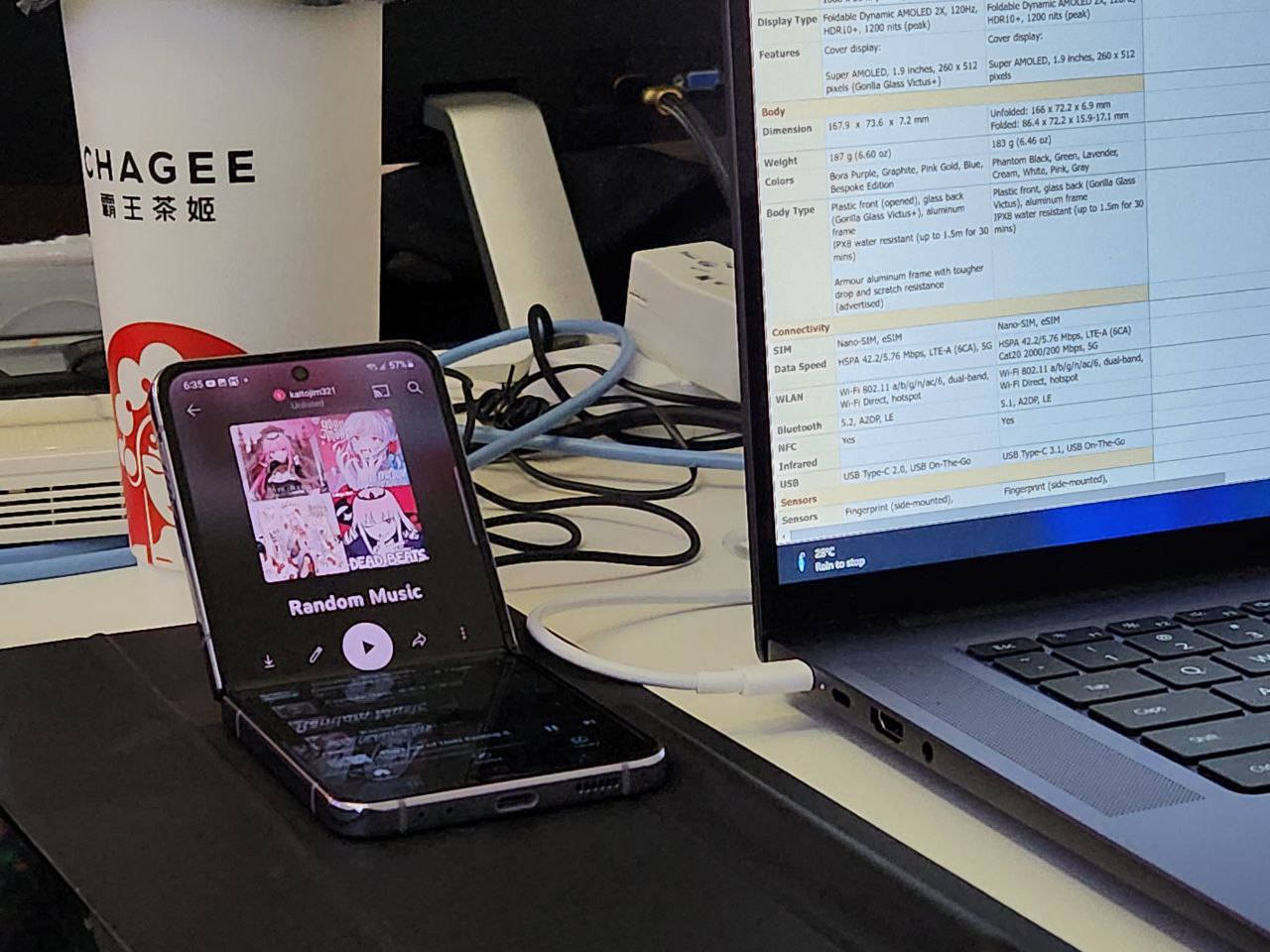 During work, we had YouTube Music on most of the time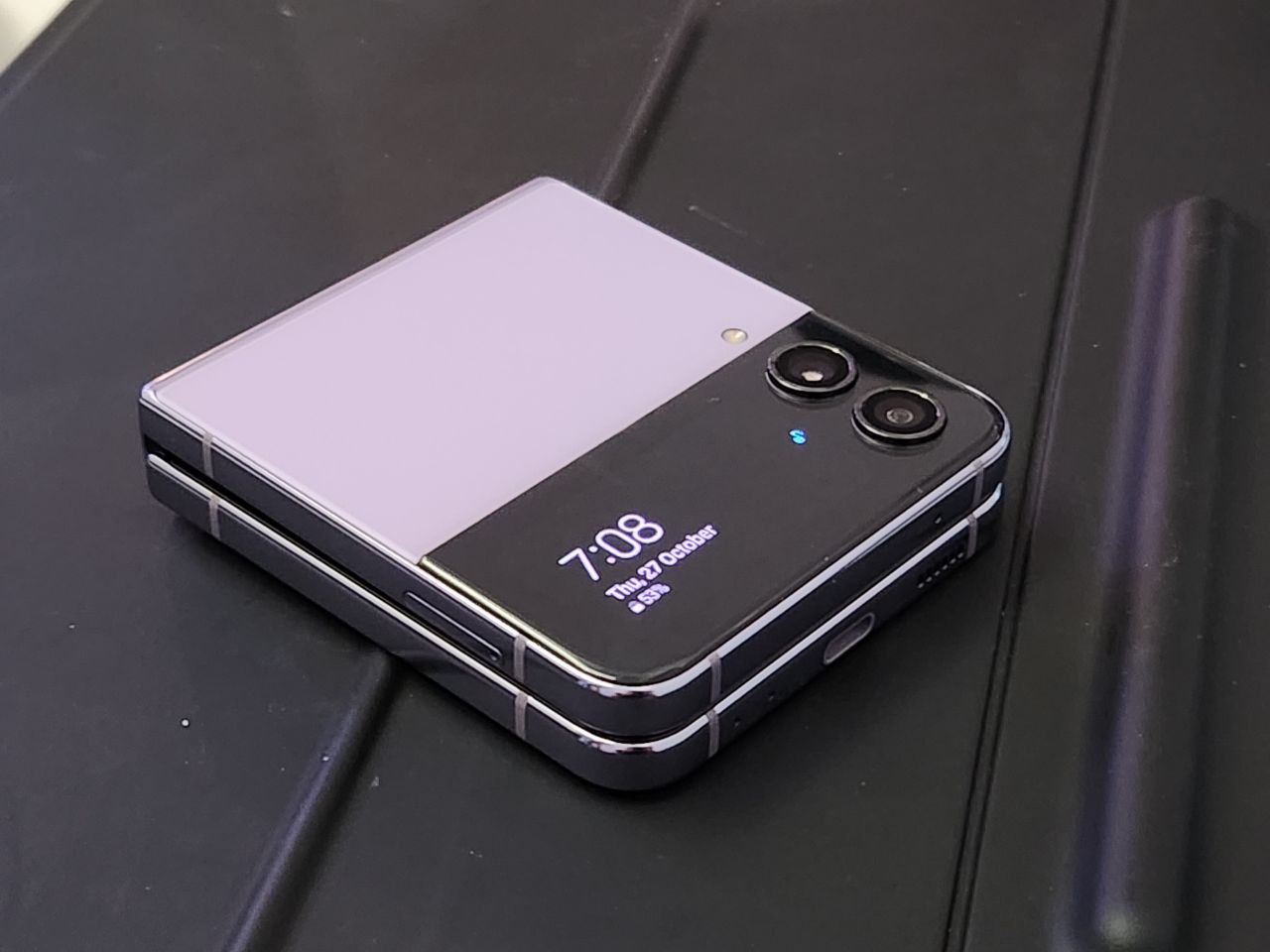 When folded, it instantly becomes a mini stereo
Still unsure about the Samsung Galaxy Z Flip4? Hopefully, this article can give you a clearer idea of its battery life. Those who purchase a Galaxy Z Flip4 will get RM400 off from today till 30 November 2022. You'll also get a free Galaxy Watch4 Bluetooth (40mm), 2 Years of Samsung Care+, and 3x protective film replacement for free.
You can visit Samsung's website for more details or drop by the official stores and authorised dealers to try the phone! For more news and updates on the latest mobile gadgets, stay tuned to TechNave.com!