Samsung Galaxy Z Fold 3 might not come with charger in the box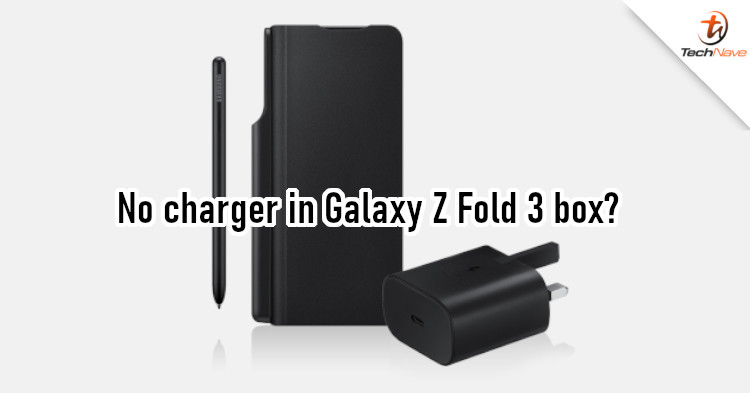 The Samsung Galaxy Z Fold 3 is set to launch tomorrow and plenty of details have been revealed so far. We've seen how the device will look like and got confirmation that it will support an S Pen. But there is a new hint about the product packaging too.
According to @_snoopytech_, there will be a "Note Pack" that's bundled with the Galaxy Z Fold 3 when you purchase the device. It's worth 89 Euros (~RM442) and will include a cover case, an S Pen, and a 25W fast charger. What's interesting here is the implications of this bundle. After all, if the charger is in the Note Pack, then won't it mean that there isn't one in the box for the Galaxy Z Fold 3.
This is the "Note Pack" you get when pre-ordering the Z Fold3. Case + Pen and the 25W Charger. It's worth 89€ (says Samsung). #SamsungEvent pic.twitter.com/3mijlkzq4Q

— Snoopy (@_snoopytech_) August 9, 2021
If this is true, the pack will probably be available as a freebie. But eventually, interested customers will have to purchase a charger separately. Besides that, it's also said that the S Pen for the new device will have a retractable tip. This ensures that it won't accidentally puncture or otherwise damage the flexible display, which is relatively more fragile than regular displays.
There's no confirmation that the details above are true, so take the news with a grain of salt. But if it's true, what are your thoughts on the move? Let us know in the comments, and stay tuned for more updates about the device.