Samsung Galaxy Z Fold3 first impressions
We finally managed to get some up-close time with the Samsung Galaxy Z Fold3 and while it seems like it's the same, there are in fact quite a lot of improvements. While the device is still folded down the middle, the most standout feature for the Galaxy Z Fold3 is the under display 4MP front camera. This under-display camera isn't visible at all at a distance, but if you look closer, you can make out the circle where this camera is located.
Samsung has also managed to make the Galaxy Z Fold3 thinner (6.4mm thin over the previous 6.9mm) when unfolded and lighter (271g over the previous 282g). When folded, the 6.2-inch cover display now offers a 120Hz refresh rate but another major standout feature is that the Galaxy Z Fold3 is also IPX8 water resistant.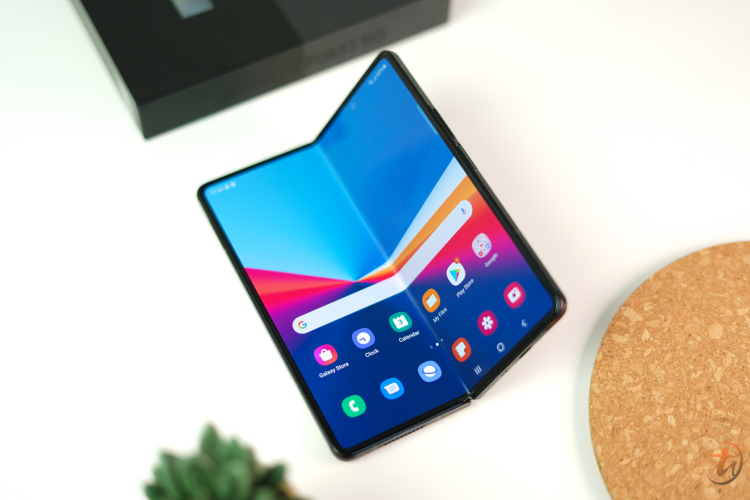 The Samsung Galaxy Z Fold3 is actually thinner, lighter and stronger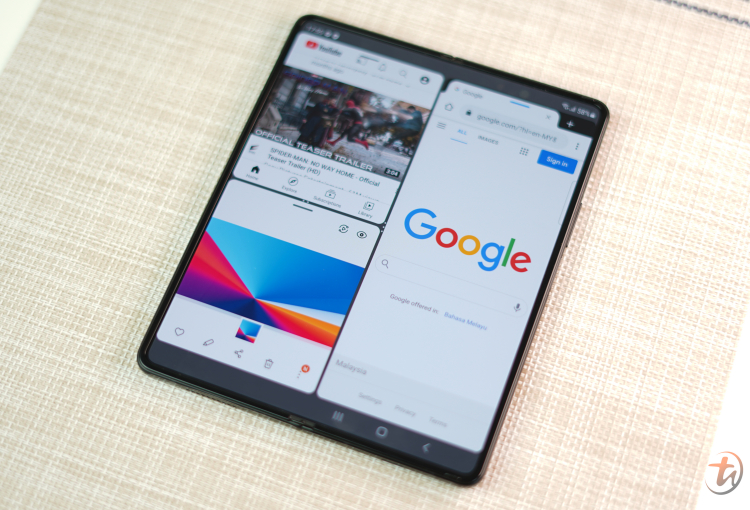 The Samsung Galaxy Z Fold3 is also IPX8 water resistant and has a 4MP under-display front camera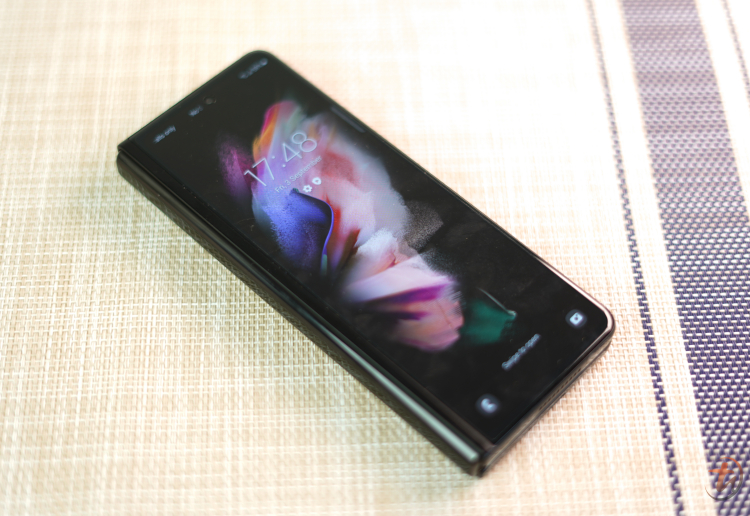 The Samsung Galaxy Z Fold3's cover display has been upgraded to a 120Hz refresh rate
As before, the Galaxy Z Fold3 still uses a side mounted fingerprint sensor built into the power button. The new and improved hinge is also significantly tougher, lending a more solid feel to the Galaxy Z Fold3 despite it being thinner and lighter. Samsung has also lowered the initial pricing to RM6699 compared to its predecessor which came in at RM7999 initially, which could explain why pre-orders are already sold-out.
To be honest, we would have liked it better if it had the same two tone design as the Galaxy Z Flip3, but the Galaxy Z Fold3 is still a very pretty device, but we'll know more once we get into the full review testing. Stay tuned for that and more at TechNave.com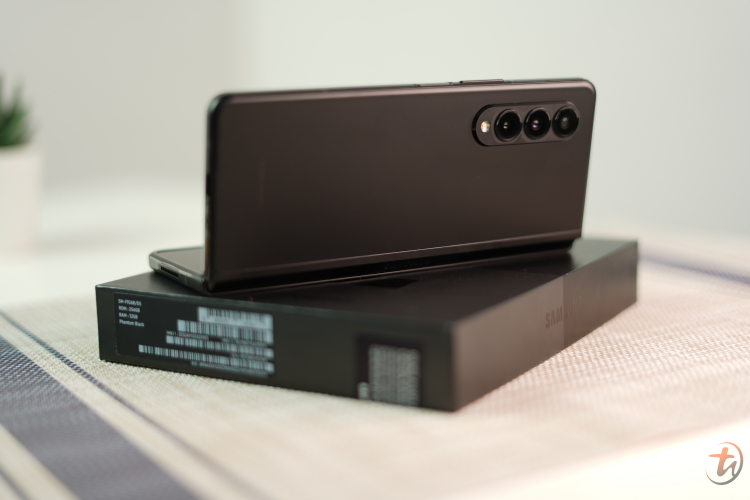 When unfolded, the Samsung Galaxy Z Fold3 is actually only 6.4mm thin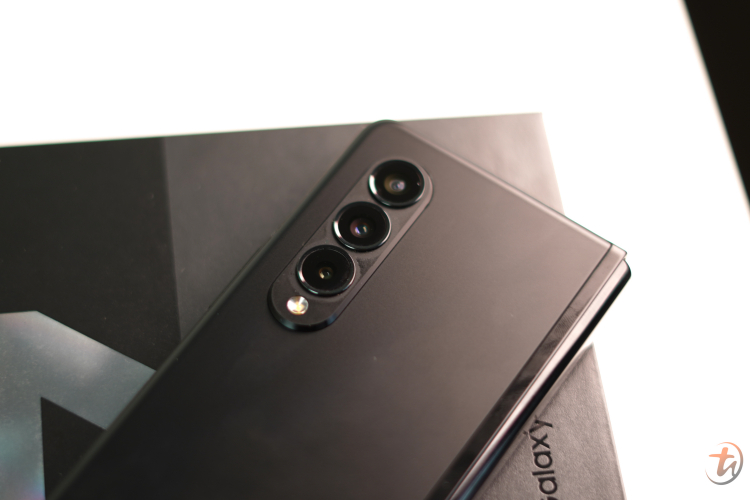 The triple rear cameras offer 12MP + 12MP dual pixel PDAF with OIS + 12MP ultrawide cameras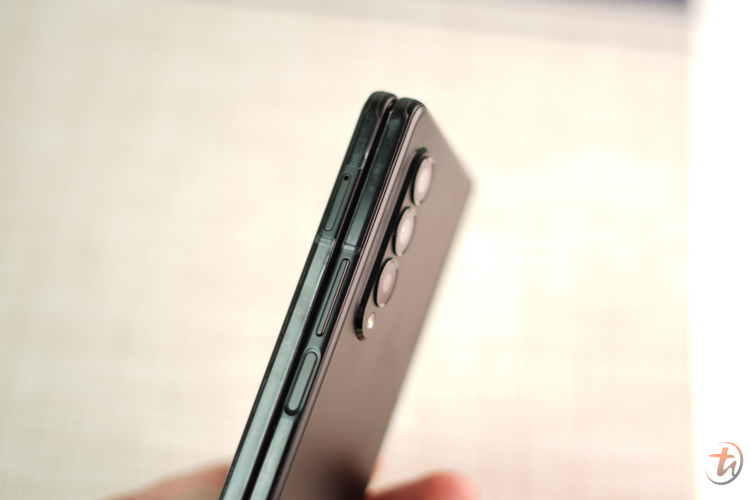 There's a side mounted fingerprint sensor built into the power button for the Samsung Galaxy Z Fold3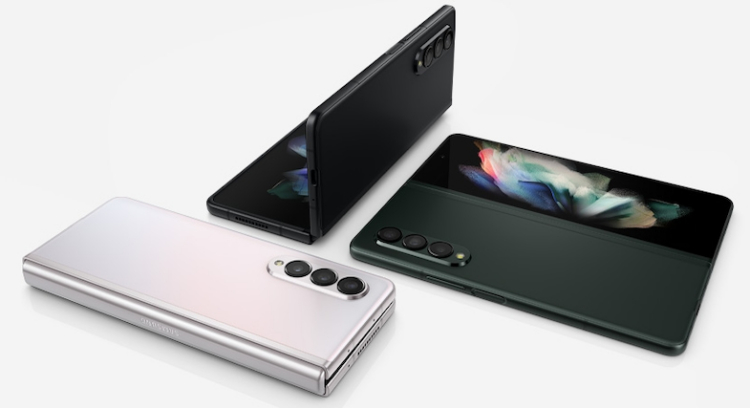 The Samsung Galaxy Z Fold3 xomes in black, green and white
Samsung Galaxy Z Fold 3 5G Specs & Price >