Samsung Gear Fit 2 Pro Review – A more complete standalone Health Tracker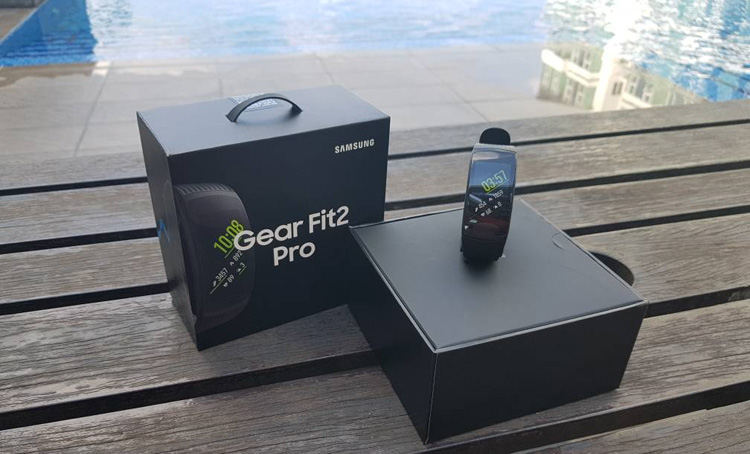 Nowadays, city people are more concerned about their health as they know they are lacking exercise because of too much work, traffic jams and various other activities of this modern life. This in turn results in more people owning a health tracker to monitor their fitness level, encouraging and reminding them to exercise more. Is the Samsung Gear Fit 2 Pro, which retails at RM779 the health tracker for you? Lets check it out in our review below.
Design – Light, comfortable, more secure strap and sharper display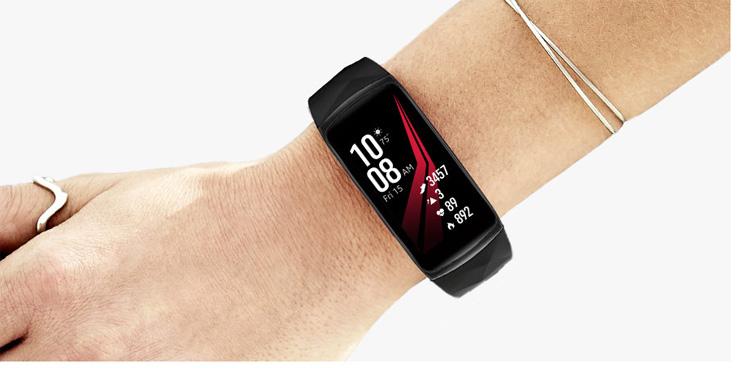 Nice One
Like its predecessor – the Gear Fit 2, the Pro version maintains the curved screen but with better grip due to the softer rubber strap, which makes it very natural and comfortable to wear around the wrist. The main improvement we can see here is new typical watch lock system as compared to clip on locking system (latch strap) in previous version. It is firmer and more secure now. Talking about the display, the Samsung Gear Fit 2 Pro uses a Super AMOLED curve screen, which we found no problem to read under strong sun light. The touch performance is also good – every touch, swipe and scroll was fast and responsive, without any loss in accuracy.
Tech Specs and Features – Tip-Top wearable smartband
The specs of the Samsung Gear Fit 2 Pro are as follows:
5ATM Water Resistance (up to 50 meters)
1.5-inch touch curved display (super AMOLED @ 216 x 432 pixels)
Dual-core processor @ 1GHz
512MB RAM
4GB storage
200mAh battery
Built in GPS, Heartrate monitor, Accelerometer, Gyroscope, Barometer
Compatible with Android and IOS
Wi-fi 802.11b/g/n 2.4GHz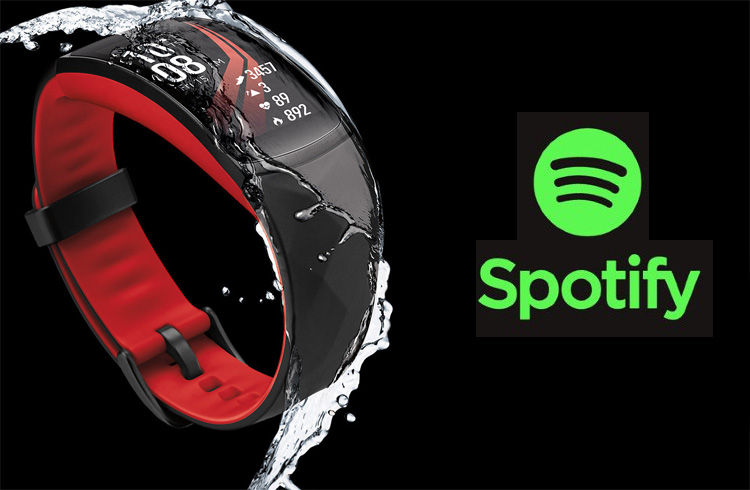 It is swim-proof and supports offline playback of Spotify music
One of the main features added to the Pro version compared to its predecessor (which has IP68 water resistance) is the 5-ATM water resistance. Now, you can wear it to the swimming pool and water park without any worry. The Gear Fit Pro 2 also lets you download and playback Spotify music and playlists offline.
Asides from that, the Gear Fit 2 Pro is also equipped with a built in GPS and super AMOLED curved screen which we rarely find in other fitness bands. These could be the features that increase up the price but it's really worth if you actually use it. Other features which were also in the predecessor and maintained here include the interval heart rate monitor, 4GB of built-in memory that can support apps, as well as music and always-on display.
The menu is very user friendly – as a function is just a swipe away from the home screen. You may add any widgets easily, change the watch faces and even check out the notifications with just one of two swipe or taps.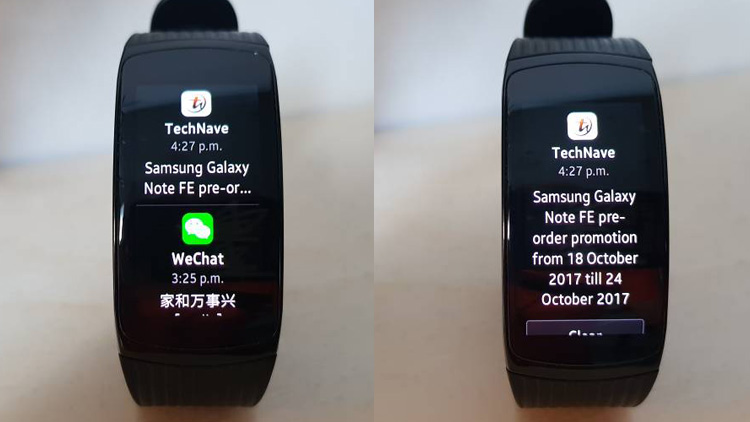 Notification Screen (Spot something ☺ )
Performance – More Complete and Accurate
Since the Gear Fit 2 Pro comes with a built-in GPS and 4GB storage, it means you can wear it to outdoor exercise without bringing your phone together while listening to music on-the-go, but you will need a Bluetooth headset to do so. The offline playback of Spotify also helps while the new water resistance feature of up to 50 meters, means you can wear it to swim and do some other water sports (but not scuba diving please). There is a water lock mode to keep tracking your workout no matter what touches the screen for these situations. You can easily turn off the water lock mode by pressing and hold the power button.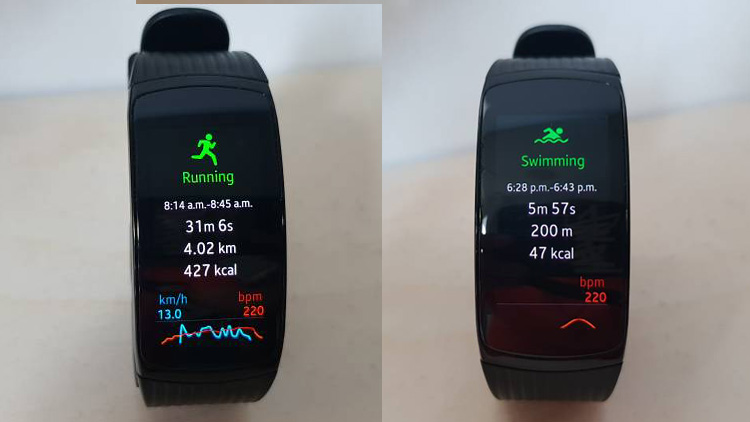 Running & Swim Stats on Gear
The Gear Fit 2 Pro comes with multi sports tracking, so we tested it out with various activities such as – running, climbing up floors and swimming. The Gear Fit 2 Pro has really good accuracy in terms of elevation, distance and location tracking. It can even track the stroke and lap count accurately even when swimming.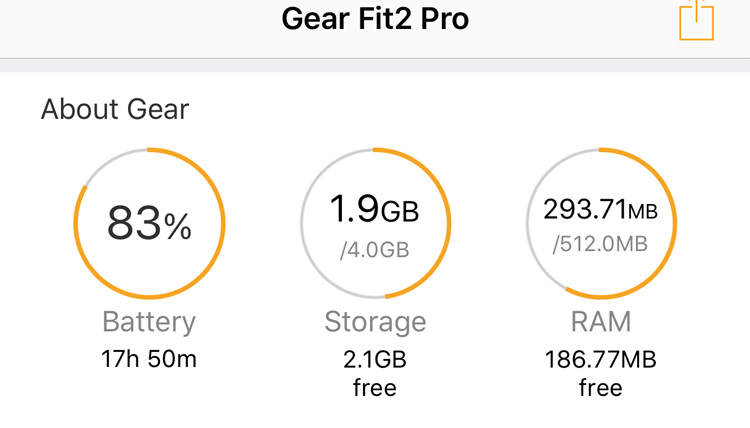 Gear Fit App
On top of that, it provides comprehensive tracking data. Accessing the data that is in the Fit 2 Pro is easy – just pair it with your smartphone via the Samsung Gear Fit and Samsung Health apps, which will help transfer data from the wearable to your smartphone and provide better details. Both apps are available for Android and IOS. You may get full data on the Samsung Health app which includes distance, heart rate, lap count and full map details of your route.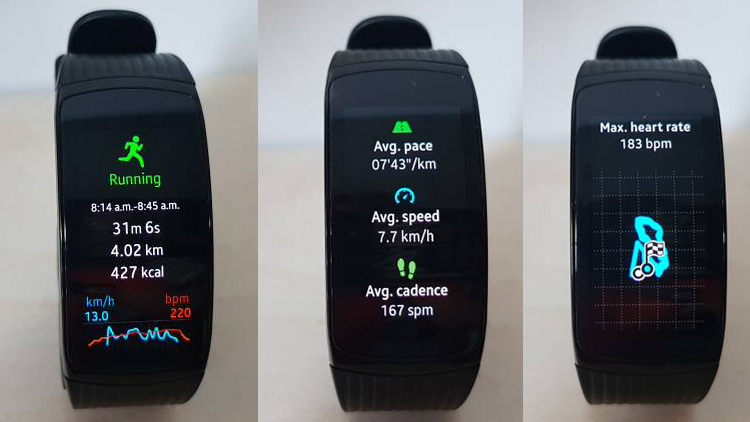 Running Stats on Gear (Built in GPS)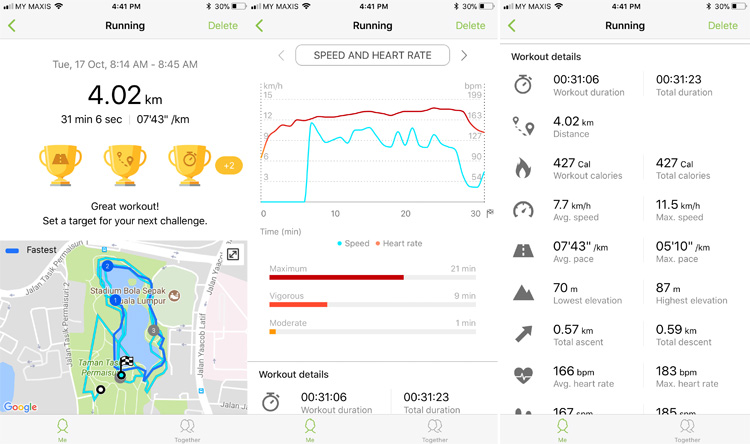 Better Running Details on Samsung Health App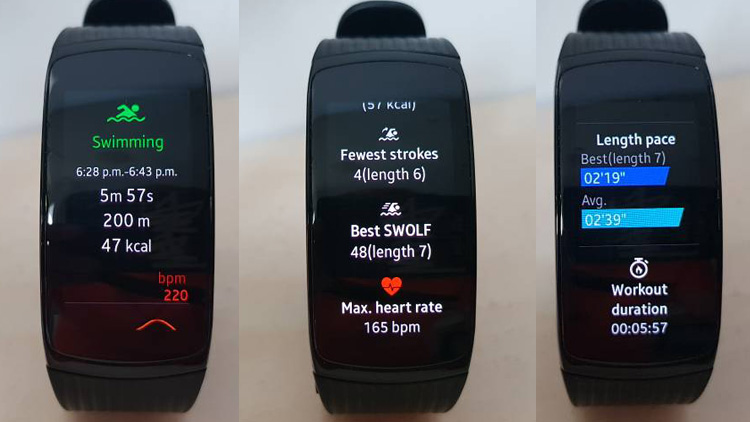 Swimming Stats on Gear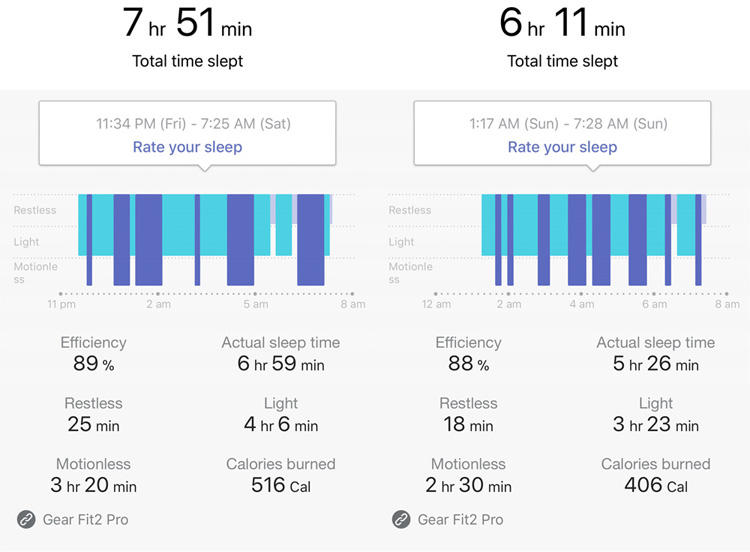 It is comfortable to wear it to sleep
Power-wise, during the test period, the Gear Fit 2 Pro can last up to 2-3 days on a single charge, which includes a 30-40 mins exercise a day. Good thing is you can charge the gear to full wirelessly within one and half hour from 10%.
Conclusion – A more complete fitness tracker for swimmers and phone-free exercise tracking
Like the Samsung Gear Fit 2, the Samsung Gear Fit 2 Pro is a fitness tracker designed for the masses, with more complete fitness tracking, which now includes swimming. The offline Spotify music and playlists support and improved standard watch strap really make it better than before.
It is good enough to replace your traditional watch on your wrist with complete fitness tracking and it also works better in the dark. It is a perfect match to those who like to do outdoor exercise while listening to music but would prefer not to carry along their phone at the same time.
Compared to the few other similar products in the market like the Fibit Charge 2, Fibit Flexible, Xiaomi bands and honor bands, the Gear Fit 2 Pro outshines them all with built in GPS, swim-proof and super AMOLED screen but there is definitely a higher price tag to pay for these. We feel it is still worth it to own if you use those tip-top features but if you don't then you should check out the less feature filled devices listed above.
In any case, have you or someone you know bought a Samsung Gear Fit 2 Pro? What did you/they think about it? Let us know in our Facebook page and stay tuned to TechNave.com