Samsung Looking to Achieve Record-breaking Q1 2013 Sales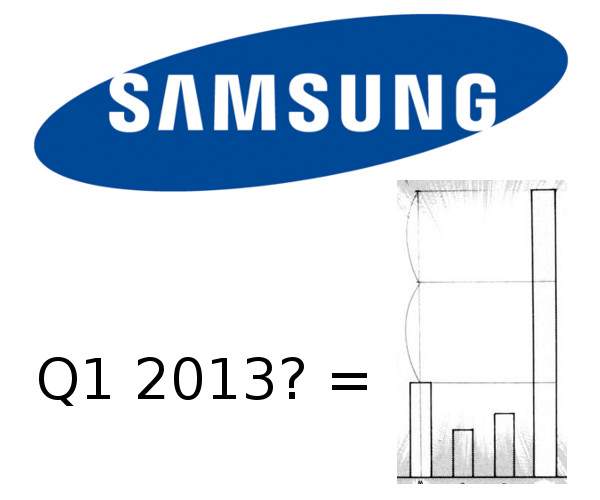 When Samsung's Galaxy S III smartphone first came out, the goal was nothing less than world domination and the result was an awesome final quarter for Samsung in 2012. Based on this and other factors, analyst are now predicting that Samsung will reach a record breaking high of about 70+ million sales for Q1 2013. These analysts have noted that Samsung sold an estimated 25 million phones each month for 2013, which is also one of the factors predicting the 70+ million sales estimate.
Samsung's market share has also grown to 35% from 32% of the final quarter last year. Apple also saw a rise at 21%, up from 17%. This rather high jump in figures was attributed to Apple's release of the iPhone 5 and the iPad mini, which is why Samsung's upcoming release of the Samsung Galaxy S4 looks to do the same. These predictions estimate Samsung's operating profit to be about $7.7 billion.
Other analysts have also noted that on a whole Samsung's and Apple's smartphone, tablet and computer shipments were very closely tied in the last quarter with Samsung getting a 21.2% market share of all smartphone, tablet, desktop and laptop sales while Apple saw a close 20.3 percent market share of the same devices. Apple rumours don't seem to be popping up about anything big soon, so Samsung may continue to dominate and pull ahead from Apple for Q1 of 2013.