Samsung Malaysia extending free YouTube Premium access up to 4 months until 2021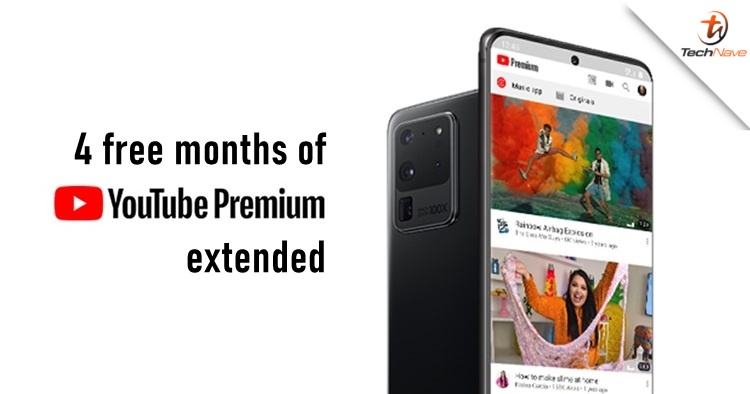 More people are binge-watching YouTube more than ever thanks to the current pandemic, but besides from the 360p default setting from keeping the server from crashing, there's also one more thing that people have to face - advertisements. Even worst, there are some ads that you can't even skip and there are two of them. Truly annoying.
It's a universal understanding that nobody likes watching YouTube advertisements, but in case you didn't know - you can actually skip them if you subscribe to YouTube Premium. It has been around in Malaysia for quite some time now and initially, new Samsung Galaxy users could get free YouTube Premium up to 4 months and Samsung Malaysia is extending that offer once again!

As long as you purchase a new Samsung Galaxy S20 series, Galaxy Z Flip, Galaxy Fold, and a Galaxy Tab S6 Lite, you will be granted 4 months of YouTube Premium for free. On the other hand, if you purchase a new Galaxy A51 and all other Samsung devices, you can still have YouTube Premium for free but only for 2 months. This is applicable to any date purchase from now onwards until 5 March 2021, sweet!
Just to recap, subscribing to YouTube Premium will grant the users ad-free viewing experience, saving 1080p videos offline, able to play videos while out of the app, and also having access to YouTube Music Premium as well. The monthly fee for YouTube Premium starts from RM14.90.
Stay tuned for more trending tech news at TechNave.com.