Samsung SUHD 2016 TVs launched for Malaysia from RM5999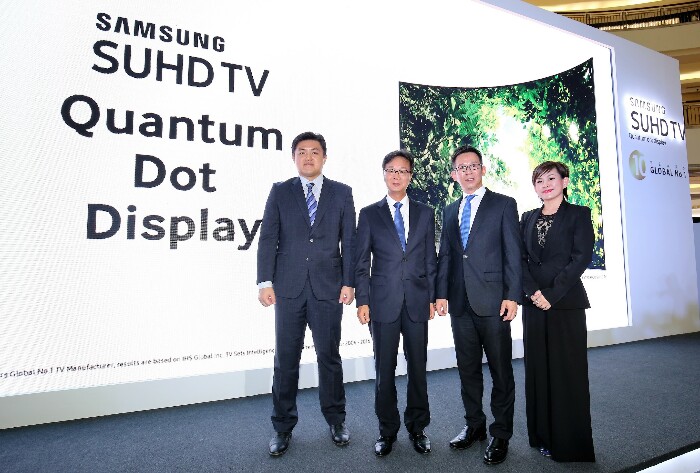 (From left) Mr Kim Jin Ho, Business Manager of Audio Visual Business Unit; Mr Lee Sang Hoon, President of Samsung Malaysia Electronics; Mr Jimmy Tan, Head of Consumer Electronics Business; and Ms Elaine Soh, Chief Marketing Officer of Samsung Malaysia Electronics.
Samsung Malaysia recently launched their latest Samsung SUHD 2016 TVs. Featuring quantum dot display technology for 1000 nit brightness HDR, the range consists of flat screen and curved screen SUHD TVs with no bezels and 360 degree design.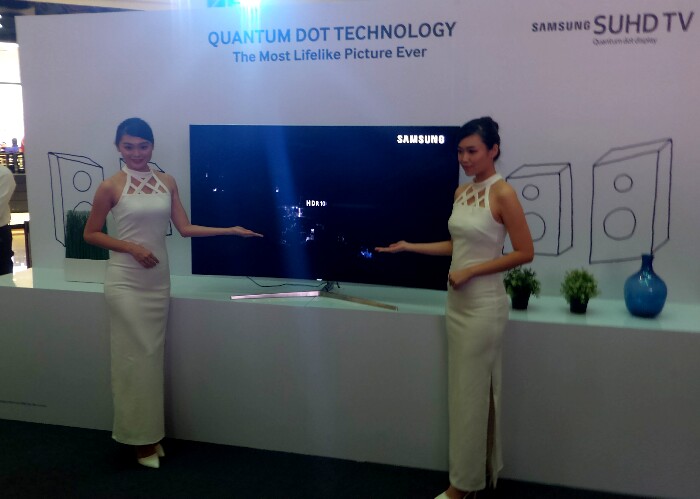 Powered by a Smart TV technology that includes the ability to sense other connected devices like speakers or AV players the new SUHD TVs can also share a single Smart remote. Available starting from June the range is priced from RM5999 to RM99999 but you can see the details in the table below.
| | TV Models | Retail Price | 2016 Design |
| --- | --- | --- | --- |
| 1 | UA88KS9800KXXM | RM99999 | Curved SUHD |
| 2 | UA78KS9000KXXM | RM39999 | Curved SUHD |
| 3 | UA65KS9000KXXM | RM21999 | Curved SUHD |
| 4 | UA65KS7500KXXM | RM16999 | Curved SUHD |
| 5 | UA60KS7000KXXM | RM9499 | Flat SUHD |
| 6 | UA55KS7500KXXM | RM9999 | Curved SUHD |
| 7 | UA55KS7000KXXM | RM7999 | Flat SUHD |
| 8 | UA49KS7000KXXM | RM5999 | Flat SUHD |