Samsung Shows Off Flexible and Unbreakable Smartphone Screens
Samsung has been rumored to be readying flexible, high-resolution displays for its smartphones, and this week at CES 2013 the South Korean tech giant somewhat confirmed those rumors by showing off several prototypes. Please see the video below.

At its keynote the company announced Youm, a new line of flexible OLED displays. OLED technology allows companies to create thinner and lighter displays that also provide even more vivid images than other HD technologies.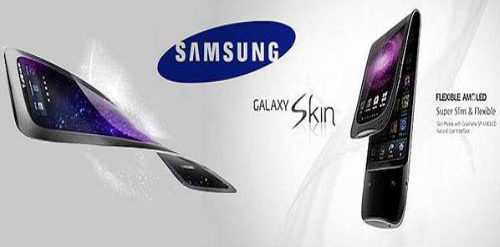 Samsung's continued emphasis on the technology will worry its rivals, however, and indicates that the Korean company is continuing both to work on new display technologies and to reduce its reliance on Google Android. It pointedly demonstrated the phone running Windows Phone 8.
Corning, the maker of Gorilla Glass, which is widely used across mobile phones, is also working on a flexible glass product called Willow. It is likely to be available in time for use on devices such as the Samsung Galaxy Skin and Galaxy S5 and the forthcoming iPhone, but will not offer the flexibility of plastic. Subsequent mobile phone releases, therefore, may not use as much glass and may instead move to flexible displays.
[Source: telegraph.co.uk]