Samsung Shows off Galaxy La'Fleur Collection for the Hip and Trendy Women of Malaysia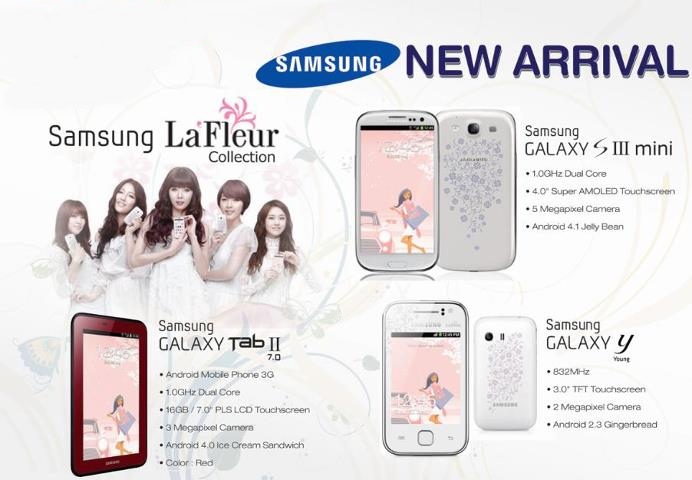 If you've been watching the Samsung ads and stumbled upon a group of hip and trendy modern women checking themselves out in what appears to be Samsung Galaxy phones then you wouldn't be far off. In actuality these are Samsung's collection for hip and trendy young modern women called the La'Fleur Collection. Consisting of the Samsung Galaxy Tab 2 in Garnet red, the Samsung Galaxy S III mini in white with floral design and the Samsung Galaxy Y with a similar white casing and floral motif, the La'Fleur Collection is Samsung's range of phones designed for modern women.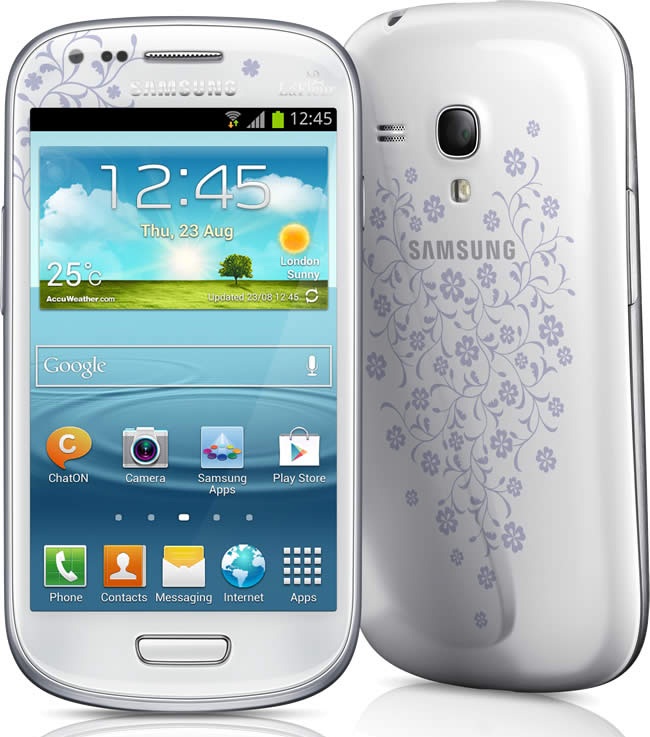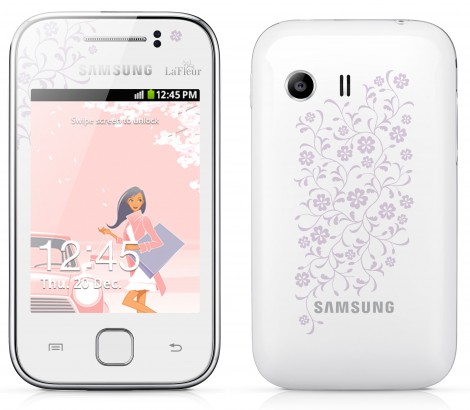 Samsung Galaxy S3/ S III Mini La'Fleur Samsung Galaxy Y La'Fleur
Unveiled early last month for Malaysia, the Samsung Galaxy La'Fleur Collection phones and tablet share the same tech specs as the standard Samsung Galaxy Tab 2, Samsung Galaxy S III mini and Samsung Galaxy Y but come with a more feminine designed UI along with some custom wallpapers, ringtones and apps for the modern Malaysian woman. These apps include:
Modiface Makeup ~ virtual makeover on the go (as seen in the ads)
Natural Beauty tips ~ personalized beauty care information
MyFitnessPal ~ health and fitness calorie counter for diet tracking
My Days ~ quick and easy tracking of ovulation, fertility and menstrual cycle
Pink Pad ~ health issues regarding a woman's menstrual cycle, emotional and physical well being connected to a global community of women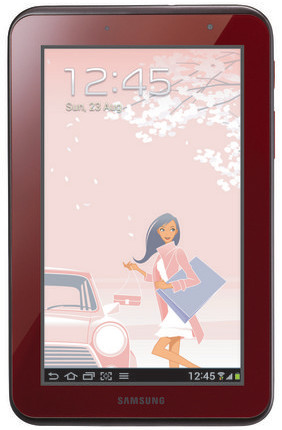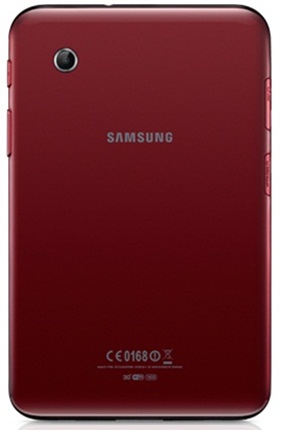 Samsung Galaxy Tab 2 7.0 La'Fleur
Samsung have also enlisted the help of 4minute, a popular Korean girl group, as the official ambassadors of the Samsung La'Fleur Collection in South East Asia. The group (who are in the ad) embody the best qualities of the Samsung La'Fleur Collection which is to be spirited, feminine, stylish and confident. Click the following for Mobile Mega Mall tech specs of the Samsung Galaxy Tab 2, the Samsung Galaxy S III mini and the Samsung Galaxy Y.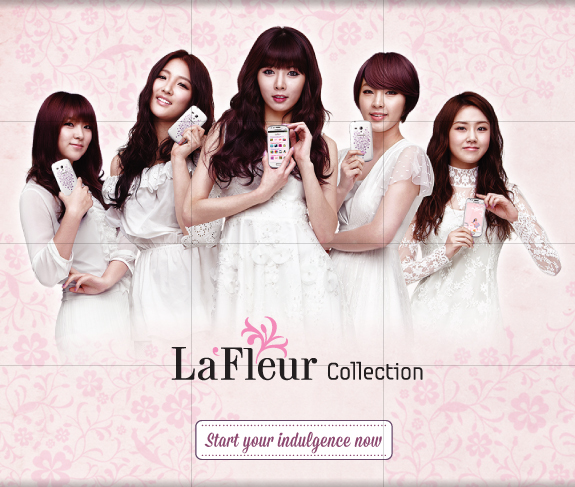 [Source]