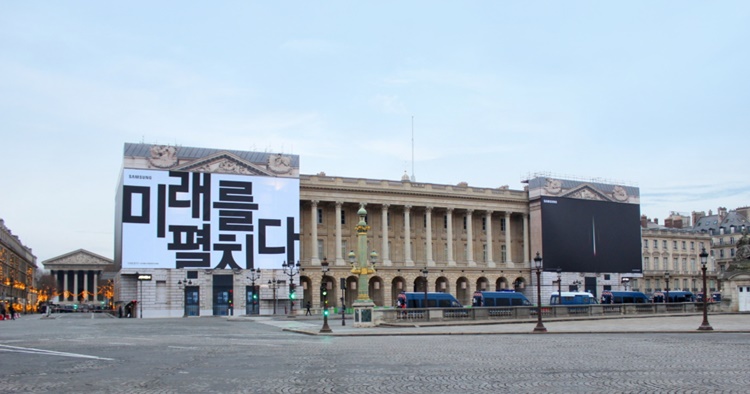 As most Samsung fans already know, the upcoming Galaxy S10 flagship series will be making its debut in San Francisco, California on 20 February 2019 and the Korean tech giant has already started to advertise it in the West, most notably in Paris.
In one of the popular tourist attractions, one of the billboards was printed in Hangeul (Korean letters) at the Place de la Concorde with the text "미래를 펼치다" and "이월 이십일". At first glance, it probably doesn't make sense to print Korean letters in a foreign country like Paris, but it does grab attention and curiosity from passers-by. In an indirect translation, the texts mean "The future unfolds" and February twentieth." which hints a foldable phone (maybe) joining the fray of the new flagships.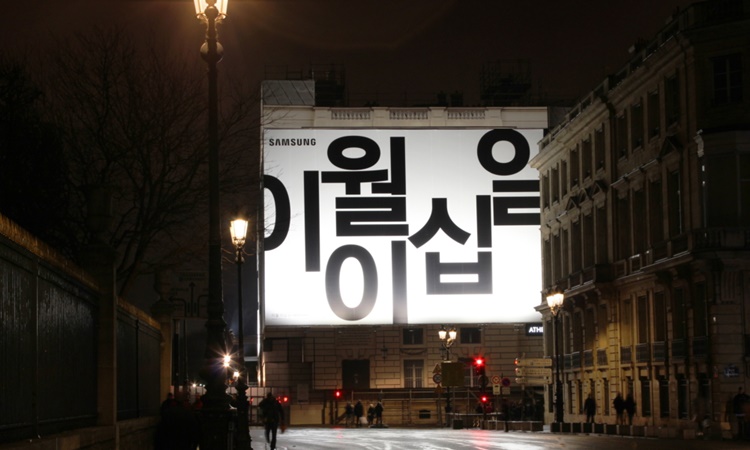 There is very little information about the mysterious foldable phone, will it be a commercial or concept smartphone? That said, it's a bit strange that Samsung is advertising this in Paris...but you know what else is releasing in Paris? The upcoming HONOR flagship. Oh-snap.
Anyway, what do you guys think? Do we need a foldable smartphone? stay tuned for more Samsung news at TechNave.com.