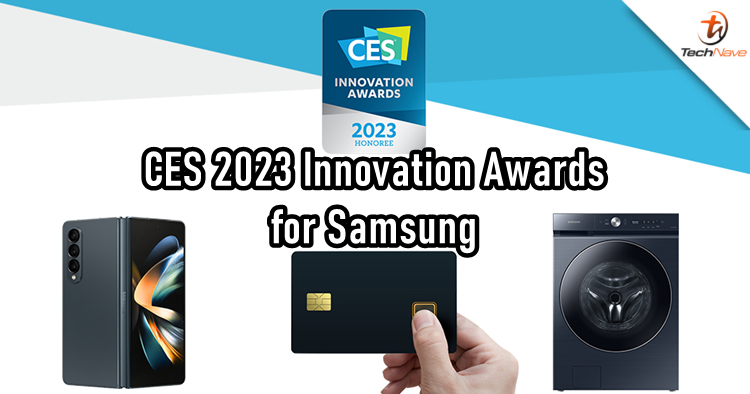 Today, Samsung announced that 46 of its new products and service innovations have received CES 2023 Innovation Award honours. This includes three Best of Innovation Honorees from the Consumer Technology Association (CTA), alongside multiple categories.
From the Samsung Newsroom, several of these honorees incorporate eco-conscious features, including the Galaxy Z Flip 4 and Galaxy Z Fold 4, which are both made with repurposed fishing nets and include 100% recycled paper for flagship product packaging. The company received recognition in Best of Innovation Honoree in Computer Peripherals & Accessories, Video Displays and Cybersecurity & Personal Privacy categories.
Samsung products were distinguished as Innovation Awards Honorees in Digital Imaging/Photography, Mobile Devices & Accessories, Gaming, Digital Health, Wearable Technologies and Video Displays, Home AV Components & Accessories and Software & Mobile Apps categories. Below is the list of highlighted best honorees.
Samsung Automotive NVMe BGA SSD 1TB (AM991)

Samsung 512GB CXL Memory Expander

Samsung 16GB LPDDR5X and 1TB UFS 3.1 Multi-Chip Package

Samsung W920+RF 6550 Next-gen Enhancement for Wearables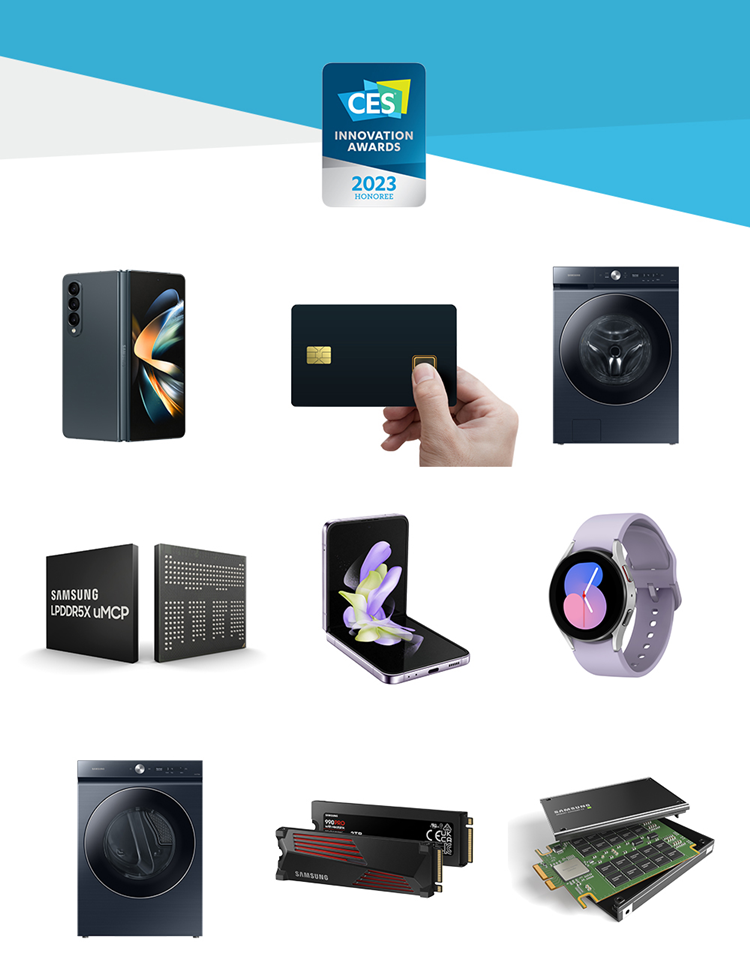 The Innovation Awards are sponsored by CTA, the host and organizer of CES – recognized worldwide as the global stage for innovation and the most influential tech event in the world. CES 2023 will take place from the 5th through the 8th of January in Las Vegas, Nevada with a deeper focus on sustainability.