Samsung expects 6G to be commercialized by 2028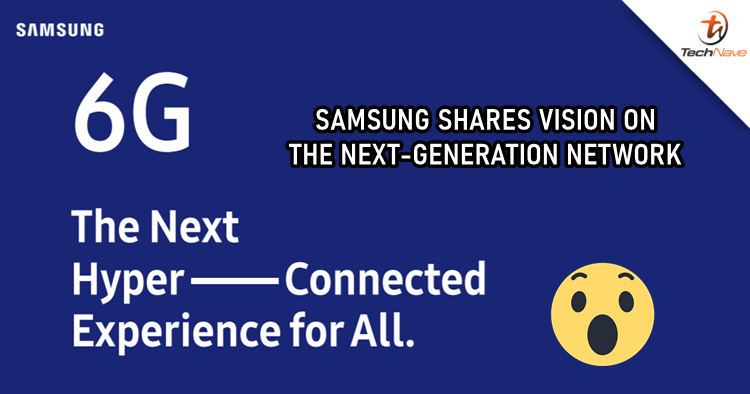 Although this is the era of 5G, the technology hasn't been fully adopted by most of the major countries yet. As 5G is still on its way to global domination, Samsung has already started to focus on developing the next-generation 6G network. Today, things are getting real as they have shared their vision on 6G in black-and-white with the public.
The Korean tech giant expects the technology to enter commercialization as early as 2028, with massive commercialization to occur around 2030. It is stated that the next-generation network will see improvements regarding speed, latency, and reliability. They also aim to "provide the peak data rate of 1,000Gbps and a user experienced data rate of 1Gbps, with user-experienced latency of under ten milliseconds and air latency of less than 100 microseconds."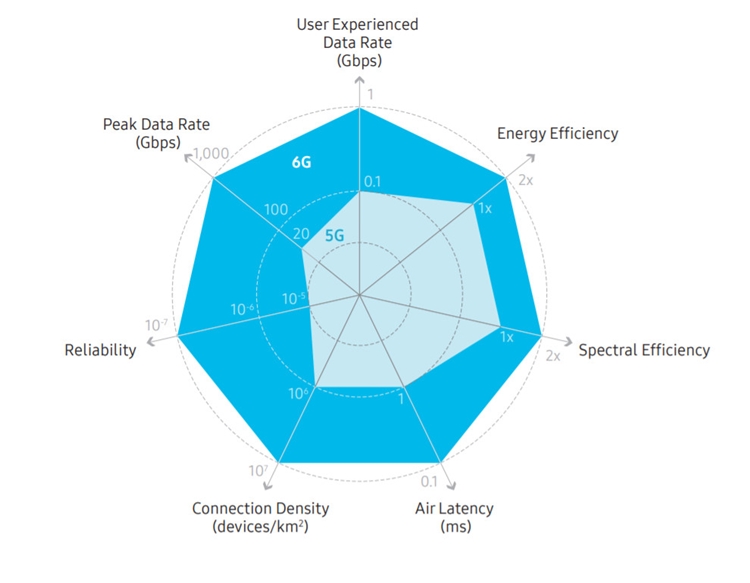 Other than that, it is mentioned that the use of 6G can bring truly immersive XR (AR/VR/mixed reality). Samsung said that streaming AR in 8K requires 55.3Mbps and asserts that "truly immersive" AR requires 0.44Gbps speeds. The 16K VR streaming requires downlink speeds of even more at 0.9Gbps, and the current 5G network is not capable to provide the speed.
Samsung has also suggested that the 6G network can be built with AI (artificial intelligence). With the advanced technology, it can help to reduce power consumption, predict and fix network issues, and improve handover operations in the process of developing 6G. Not only Samsung, other companies including Ericsson, Huawei, and Xiaomi are working on 6G as well.
Let us know what you think about the news on our Facebook page. Stay tuned to TechNave.com for more exciting tech news.