Samsung fans are holding an online petition for the Galaxy Note to appear in the first half of 2022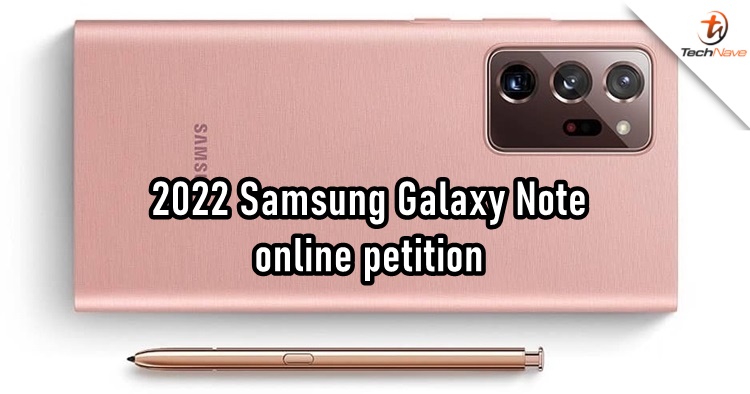 From time to time, we would often see online petitions on a topic which people are passionate about. Just over the weekend, Samsung Galaxy Note fans have flooded to a new online petition demanding the flagship phone to appear in the first half of 2022 instead.
The online petition webpage can be visited right here. At the time of posting this news, it has already garnered over 27,000 signatures thanks to SamMobile.com. We already know that a 2021 Galaxy Note phone won't be appearing this year, as confirmed by Samsung, but it's no doubt that many Samsung Galaxy Note fans were disappointed by the company's decision.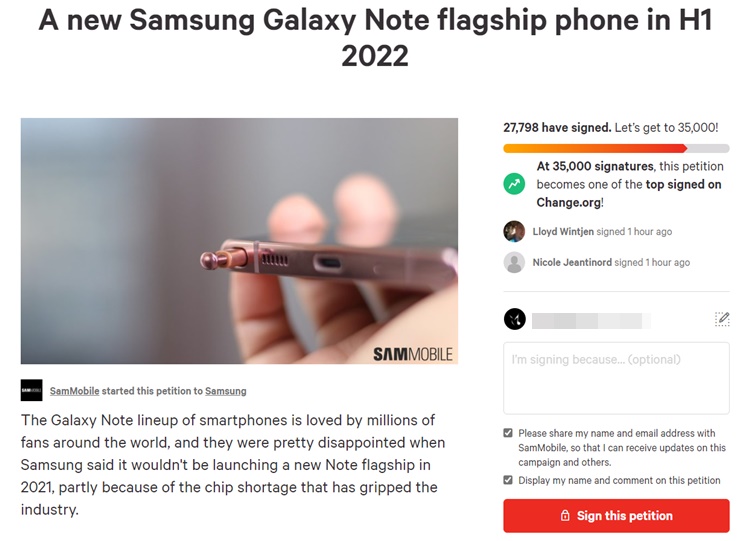 According to Samsung, the Samsung Galaxy Note series isn't dead yet and it will return in 2022. We assume that it should be the third quarter as per tradition and the company is probably trying to figure out what to do with the series. This is because the S Pen has started appearing on the Galaxy S series and maybe the same thing for the Galaxy Z Fold series as well.
Chip shortage was also cited as one of the reasons for delaying the Samsung Galaxy Note series which is reasonable. But what do you all think? Should Samsung skip the 2022 Galaxy S series and jump to the 2022 Galaxy Note series? Let us know in the comments below and stay tuned for more trending tech news at TechNave.com.
Samsung Galaxy Note 3 Specs & Price >