It seems that Samsung recently posted a bunch of images detailing their upcoming rollable and trifold Galaxy smartphones, giving us a better idea on what to expect when it's officially available worldwide. While not much is known in regards to the exact release date of the aforementioned smartphones, it does let us know that Samsung will most likely unveil both the smartphones somewhere around the year 2021.
From what we can see on the image, it seems that the trifold Galaxy phone will come equipped with 2 hinges which allows it to fold onto itself. Not only that but judging by the illustration, it seems that the device might also be much thinner compared to the current generation Galaxy Fold smartphones.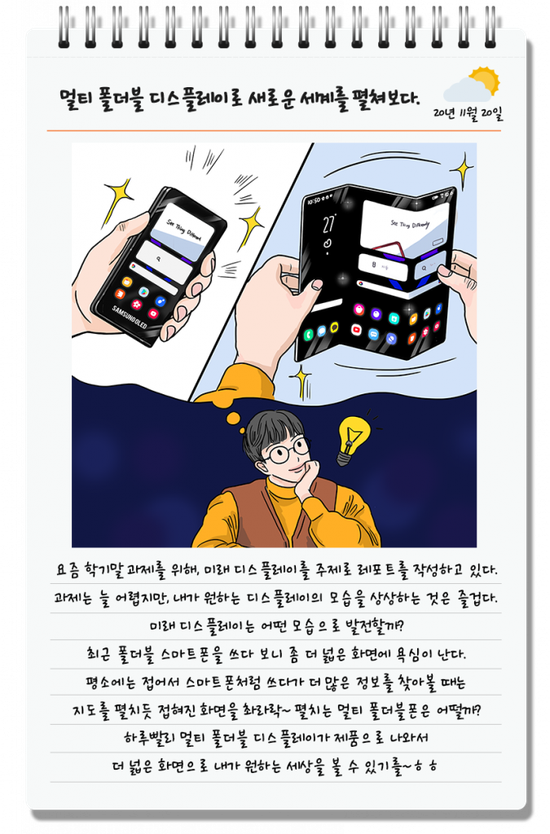 As for the rollable Galaxy smartphone, it seems that the screen is kept in some kind of cylinder which might require the user to unroll it in order to be usable. Not only that, but it looks like the device is about as wide as a portable Bluetooth keyboard as the user can comfortably type with both hands in the illustration.
With all that said, do take some of the information with a grain of salt, due to the fact that it's only an illustration, and it does not correlate to the final design of the product. Not only that, but there's also no news on the Malaysia release date, local pricing, and exact tech specs of both the smartphones for now.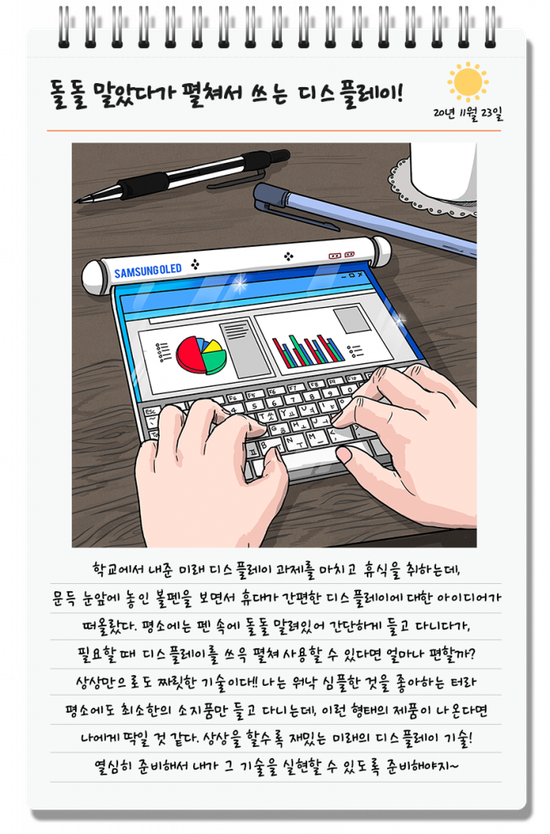 Would you be interested in getting any of the devices shown in the illustration as soon as it is available in the local market? Let us know on our Facebook page and for more updates like this, stay tuned to TechNave.com.