Samsung globally announces Galaxy A (2017) series, reveals tech specs for 5.7-inch A7, 5.2-inch A5 and 4.7-inch A3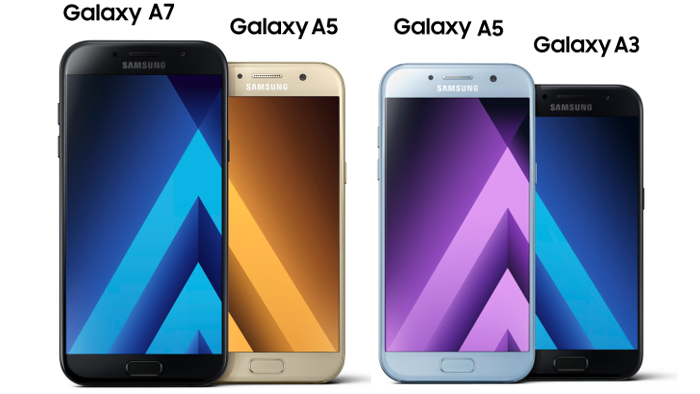 While we're still set for the Malaysian launch on 5 January 2017, Samsung Electronics have globally announced their new Galaxy A (2017) series featuring the Samsung Galaxy A7 (2017), Galaxy A5 (2017) and Galaxy A3 (2017). The new range will feature premium metal frames and curved 3D glass backs similar to the latest flagship level Galaxy S series and will be available in black, blue, gold and peach.
As per our tech specs rumours, each will feature 16MP front and rear cameras (except for the A3 2017) with accurate autofocus. They will utilize a floating camera button while the front screen lights up as the front flash for low-light selfies. As confirmed earlier, the Galaxy A (2017) series features IP68 water and dust resistance (even the A3 2017!), but adds on more with support for up to 256GB microSD, USB Type-C ports and Fast Charge.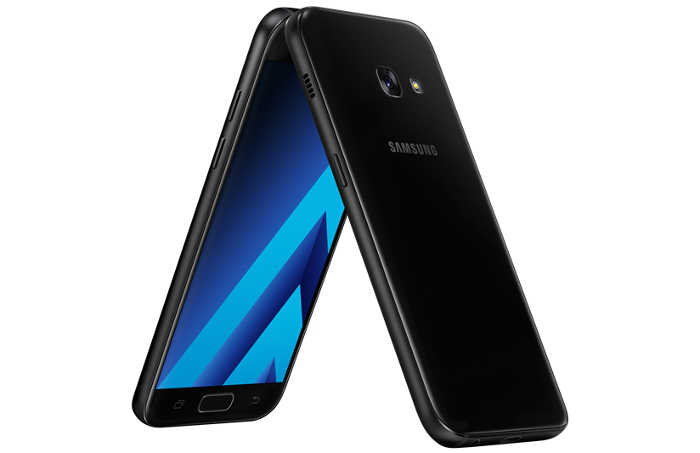 Again, confirming our rumours, the Galaxy A (2017) series support Samsung Pay through both MST (Magnetic Secure Transmission) and NFC (Near Field communication) tech. The range also has Always on Display and fingerprint sensors just like other higher-end flagships. No Malaysia release dates yet, but as informed earlier, Malaysian pre-orders for the Galaxy A5 (2017) at RM1699 and Galaxy A7 (2017) at RM1899 start as early as 6 January 2017.
Here are all the relevant global release tech specs:
Samsung Galaxy A7 (2017)

1.9GHz Octa core processor
3GB RAM
32GB storage + up to 256GB microSD
5.7-inch display (Super AMOLED, full HD 1920 x 1080 pixel resolution)
16MP rear camera (F1.9, LED flash) + 16MP front camera (F1.9, screen flash)
features Samsung Pay (MST + NFC), Fingerprint sensor, USB Type-C, 802.11 a/b/g/n/ac WiFi, Bluetooth 4.2,
IP68 certified water and dust resistance, Samsung KNOX, S-Voice, Dual SIM 4G LTE Cat.6
supports accelerometer, proximity, geomagnetic, RGB Light, hall sensors
156.8 x 77.6 x 7.9mm
3600 mAh battery (fast charging)
Android 6.0.16 MarshMallow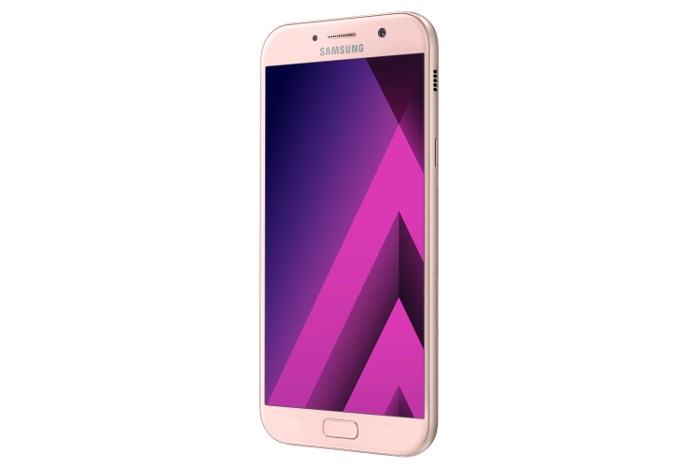 The Samsung Galaxy A7 (2017) in peach
Samsung Galaxy A5 (2017)

1.9GHz Octa core processor
3GB RAM
32GB storage + up to 256GB microSD
5.2-inch display (Super AMOLED, full HD 1920 x 1080 pixel resolution)
16MP rear camera (F1.9, LED flash) + 16MP front camera (F1.9, screen flash)
features Samsung Pay (MST + NFC), Fingerprint sensor, USB Type-C, 802.11 a/b/g/n/ac WiFi, Bluetooth 4.2,
IP68 certified water and dust resistance, Samsung KNOX, S-Voice, Dual SIM 4G LTE Cat.6
supports accelerometer, proximity, geomagnetic, RGB Light, hall sensors
146.1 x 71.4 x 7.9mm
3000 mAh battery (fast charging)
Android 6.0.16 MarshMallow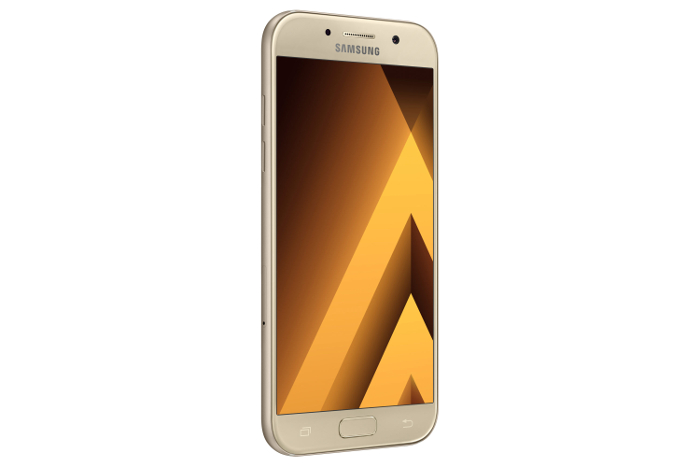 The Samsung Galaxy A5 (2017) in gold
Samsung Galaxy A3 (2017)

1.6GHz Octa core processor
2GB RAM
16GB storage + up to 256GB microSD
4.7-inch display (Super AMOLED, HD resolution)
13MP rear camera (F1.9, LED flash) + 8MP front camera (F1.9, screen flash)
features Samsung Pay (MST + NFC), Fingerprint sensor, USB Type-C, 802.11 a/b/g/n/ac WiFi, Bluetooth 4.2,
IP68 certified water and dust resistance, Samsung KNOX, S-Voice, Dual SIM 4G LTE Cat.6
supports accelerometer, proximity, geomagnetic, RGB Light, hall sensors
135.4 x 66.2 x 7.9mm
2350 mAh battery
Android 6.0.16 MarshMallow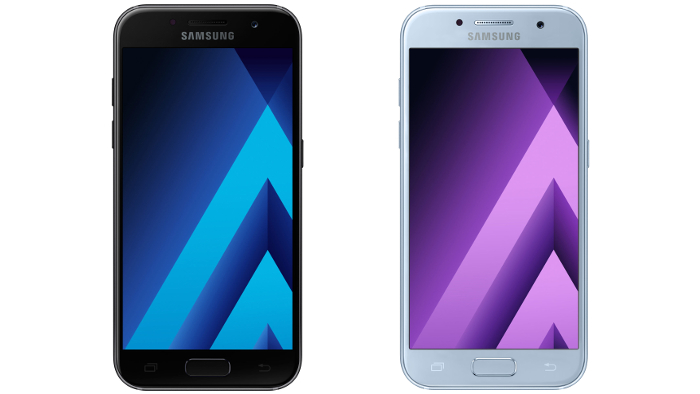 The Samsung Galaxy A3 (2017) in black and blue
[Source]