Samsung may be supplying Nintendo new 7-inch OLED displays for an upgraded Switch version this year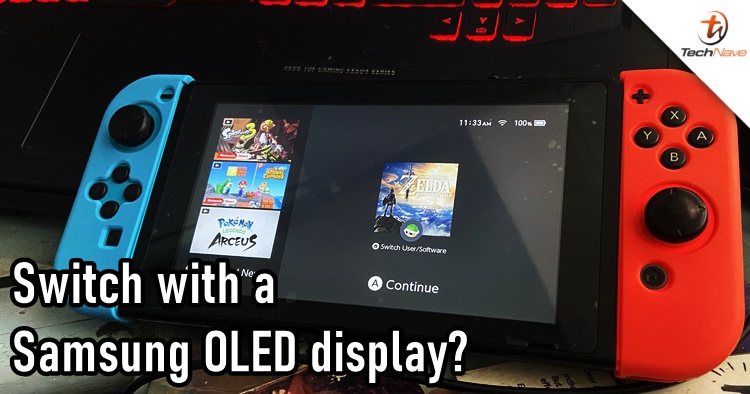 If you belong to a Nintendo community on Facebook, there's a good chance that you read plenty of rumours about a new Nintendo Switch console. While there's no official news, Bloomberg got some 'insider' news that the company is planning to upgrade the Switch with better features. Here's what you need to know.
According to Bloomberg, it seems that Nintendo may have been in contact with Samsung for their OLED display supplies. Insider sources say that Samsung could start mass-producing 7-inches OLED displays in 720p during June, then start shipping in July. If this is true, that could mean that a new Switch may come with a bigger OLED display just in time for the holidays.
While it's true that Nintendo President Shuntaro Furukawa said that they have no plans to announce a new Switch anytime soon, the new evidence of Samsung's involvement is too strong to ignore. Furthermore, the Switch is now five years old and may need to bump up its upgrade to compete with the Sony PlayStation 5 and Xbox Series One which are more powerful. The OLED display may only support 720p, but plugging to the dock could support 4K resolution on the TV which is also another popular rumour.
It's also noted that Samsung's rigid OLED display market prices are falling due to oversupply, so it's a win-win for both Samsung and Nintendo. For your information, the 7-inch OLED display Switch should look the same as the current Switch, just minus the bezels. If Nintendo is launching this, they will need a new game to pair with it together (hint - a new Zelda Breath of the Wild sequel? Since it's the 35th Anniversary).
But what do you folks think? Let us know in the comments below and stay tuned for more trending tech news at TechNave.com.